Home Remedy for Chapped Dry Lips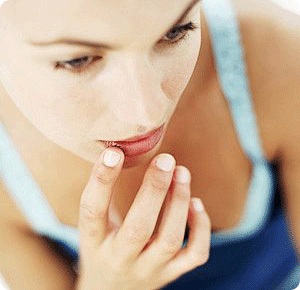 For getting rid of the problem of dry chapped lips, there are plenty of home remedies available. The best thing about them is that, being natural, they are absolutely safe to use. On losing moisture, the lips tend to crack and turn dry. In this situation, refrain from licking the lips, as it can worsen the problem. In this article, we have provided you with the chapped dry lips home remedy treatment, so read on.

Apply the unflavored lip balm on your lips. It will keep your lips moisturized and prevent them from turning dry.
Do not use the flavored tooth paste.
Increase the intake of liquids. Drink loads of water and other non alcoholic beverages.
Cut cucumber into fine slices and rub them on your lips.
Neem leaf extract is very effective to cure dry cracked lips.
Take a saline bath, as it is a very powerful remedy to combat the problem of dry chapped lips.
Apply Aloe Vera gel on your lips.
Eat Vitamin A rich diet, as it is very essential for the perpetual repair and nourishment of skin.