Laser Surgery for Stretch Mark Removal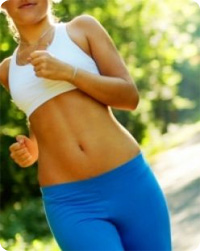 In the present era, more and more people are falling prey to stretch marks. Well, stretch mark is not an ailment in itself, but becomes a serious cause of concern, as it stands in the way of looking beautiful. In the contemporary times, when people are becoming so conscious about their looks,stretch marks tend to diminish their confidence level.

Stretch marks further aggravate the problem by leading to sleepless nights. It is in this scenario that people are resorting to laser surgery as the best means to treat stretch marks. There is a plethora of treatments available for gettingrid of stretch marks like various kinds of creams and ointments. People suffering from the problem of stretch marks are in a lookout for fast treatments that can give magical results.

Laser surgery is undoubtedly an expensive option when compared to other traditional methods including the home remedies. It does not guarantee sure shot success, but the success rate is definitely on a rise. In plenty of cases, it has been able to cure stretch marks effectively. Read on to know more about laser stretch mark removal…

Stretch marks occur when there is an interruption in the process of perpetual creation of collagen in the skin. The laser therapy basically focuses on repairing the collagen. It aims to treat the skin lying directly underneath the stretch marks. On one hand, where the laser surgery gives you relief from the tension of having stretch marks on your body, on the other hand, sometimes, it leads to harmful side effects like reddish swollen skin, discoloration of the skin etc.

A treatment that has proved to be effective for one sufferer might not necessarily benefit the other. Thus, it is advisable to consult a dermatologist before opting for any treatment. Home remedies that make use of herbs have absolutely no side effects and therefore are totally safe for the skin. So, there is no harm trying them.