Tips On Hair Implant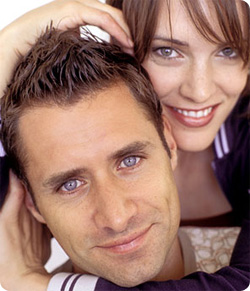 Different people have different kind of hair loss problems. In the case of women, pregnancy and childbirth processes may cause provisional hair loss as well due to the metabolic changes that take place in the body. In some cases, adults or children may have a hormonal condition that compels to pull out hair on the scalp, eyebrow hair or eyelashes. Medical Hair Implant/Restoration could be the answer you've been looking for. Unlike the empty promises of creams, shampoos, and herbal remedies, Medical Hair Restoration is safe, effective, and permanent.

Hair implant procedures:
The Hair Loss Follicular Implant Procedure (surgical)

Hair loss treatments have deeply progressed in the years latest. Hair replacement surgery began by relocating skin with hair follicles from the back of the head to the preferred anterior region of the head into transplanting follicular units, which are now independently yield from the back of the head, then divide into lesser unites and then fixed in the front of the head. Follicular hair implants achieve a natural looking hairline and permanent hair growth. By implanting healthy hair follicles from the back of the head to balding areas, the follicles keep on growing. It is important to note, that the hairless part of the head is not the reason of your hair loss; it is the geneticmakeup of the hair. Healthy follicular units from the back of the head will continue growing as they always have.



Hair Restoration Treatments (non-surgical)

Hair transplants are the only everlasting key result to all types of hair loss. Investigations and users have concluded that the use of these two (surgical and non-surgical) treatments help in hair loss treatment and hair growth.


Grafting Procedure

Grafting involves taking hair-bearing "donor scalp" from the back of the head, then relocating small sections into the bladed areas. Scalp reduction surgery may be performed along with grafting. It involves actually removing sections of bald scalp, then stretching the remaining scalp sections together and closing with stitches. Multiple grafting sessions will likely be needed to get the desired effect.
Right candidate for hair replacement

Hair replacement is suggested for the following candidates:
Men with male-pattern hairlessness.
Some women with hair loss problems.
A person who has lost some but not all hair as a result of fire accident or other injuries.
Those whose hair loss is due to medication.