Sat 21 Mar 2009, 19:45 PM | Posted by admin

Today's Indian youth is a generation full of hope and promise. I am talking about my generation, those born in the Indira Gandhi era (1966-1984). Now at the dawn of the Third Millennium, this generation is poised to become the new leaders, those that will carry forward the torch of our nation's politics, culture, business, sports, music, cinema, society and basically be the representatives of India in all fields.
Yet there seems to be a kind of paradox here. While the torch bearers of the new India are busy pursuing their careers in various fields either home or abroad there is a sort of non-chalance about our nation's politics.
How many young Indians today would list politics as their chosen field of interest? Very few. But why is this?
True, today's politics and politicians could not exactly be called the icons of truth, respectability and even morality. But even then, how many of our generation are even interested in this?
A citizen's involvement in politics seems to have been confined to the election day. Going to the polling booth, casting their vote and getting about their business. That is if you even bother to vote. Many of our citizens don't even bother doing that. These are the same people who then sit back and criticise the nation's leaders and at times the policies of these leaders as well. But why criticise? Be proactive!
If politics and politicians of the generation before us have degraded, then it is time for a change in the attitudes towards politics in our youth. People who are educated and full of fresh ideas are certainly needed to pull this off. It won't be an easy task, but we need to start somewhere.
Youth of our nation need to be aware of the problems facing the country at large and propose solutions to these problems. Our system is such that politics is really the only way to execute these new and fresh ideas and bring about change in the lives of one billion Indians.
The youth of India cannot afford to be distanced from politics. The facts are that it is the outcome of politics and political decisions that affect the lives of most people. It is our problem, even if one thinks it is not.
The youth should not listen to negative people who say, "Nothing will change" or "Politics is a dirty game" or "You are too nice to be a politician". These are the mindsets and ravings of negative minded people, who can never be productive unless they change these mindsets.
Each youth of India needs to examine the policies and manifestoes of major political parties like the Congress and BJP and see what they have to offer. They should vote according to their own conscience, but only according to what they feel is right.
The youth of India need to begin the first steps in these directions. Politics may not be considered an 'in-thing' today. But it has to become the in-thing amongst youth, for a better India of tomorrow.
---
IndiaVision Blog comments powered by
Sat 21 Mar 2009, 19:19 PM | Posted by admin

These days many children are too reliant upon television. With some children it isn't entirely their fault. Much of the responsibility falls upon the parents and other caregivers. There are ways you can prevent the addiction before it occurs.
DON'T USE THE TELEVISION AS A BABYSITTER
This is a huge contributing factor to children becoming addicted to television. Adults tend to use the television as an easy means of babysitting. So the first step is to stop this practice. Sure it makes it easy for you to get the laundry done or the dishes washed, but you are contributing to a bigger problem down the road.
DON'T ALLOW A TELEVISION IN THEIR ROOMS
This sounds harsh doesn't it? However, many children today have a television and DVD player in their rooms. This can be distracting for children. Some may sit for hours in their room like zombies, ignoring their chores, homework, and simply being a kid. This also isn't a good way to monitor what your child is watching either.
SCHEDULE TELEVISION TIME
Scheduling a limited amount of time for a child to watch television is a good step in preventing the addiction. Discuss what shows or movies your child likes then decide what would be an appropriate amount of time for them to watch television. It is important for your to review your child's choices first to make sure it something you are fine with them watching.
DON'T LET THEM FALL ASLEEP WITH THE TELEVISION ON
Allowing your child to fall asleep with the television on is a bad habit to get into. I had to learn this lesson the hard way. One of my children became dependent upon having the television on as he fell asleep. What we realized was that he typically stayed up longer and didn't get a restful night's sleep. He woke up the next morning exhausted and cranky. It took what seems like forever to break him of this habit. Once I did, he slept better and woke up the next morning feeling refreshed.
LEAD BY EXAMPLE
Leading by example is the best way to teach you kids not to become dependent upon the television. If you have the television on most of the time, more than likely you're addicted too. I have a friend that doesn't really watch television much but he must have it on all the time. This is still an addiction. How are the children supposed to learn to limit their television time if their own parent or caregiver does not do the same?
PICK UP A BOOK
Encourage your child to read a book instead of being glued to the tube. This will ignite the imagination and improve
---
IndiaVision Blog comments powered by
Sat 21 Mar 2009, 19:13 PM | Posted by admin

Everyone needs a hobby.
Do you believe this? It's true. In fact, the busier a person is, the more that person really needs a healthy, tension-relieving, fun way to relax.
For busy women in today's jam-packed society, the notion of a hobby can sound like a waste of time. Yet even though we may feel we are too busy to allow ourselves some well-deserved downtime, we still crave it on the inside.
Recently on my site, I polled my women visitors about their use of time. The question was "Time, time, time! There's never enough time to...". The clear winner, at 26 percent among the choices offered, was "enjoy my hobby." The next choice, at 21 percent, was "keep up with the housework." All the other choices just trickled in after that.
Hmm.
Caring for the caregiver
As responsible women, we understand our obligations to others. My question is, do we understand our obligations to ourselves? How many of us fill all the cups around us only to find our own is bone dry?
Some symptoms of a lack of self-care may be:
snapping at the kids (or whoever else happens to intersect with us at that special moment)

feeling resentful

experiencing undue worry or lethargy

just going through the motions

the nagging sense that we mustn't quit, because we know we might not get started again

a decrease in time spent on personal grooming

an increase in our personal appetites (smoking, drinking, eating, television viewing or other inappropriate/nonproductive behaviors or excesses)
Now, I can hear you already. You're saying, "Throwing a hobby into the fray isn't going to fix all those problems."
You are right. Those challenges are as complex as the women struggling with them, and the solutions are probably going to be complex as well. However, according to the Hobby Industry Association (HIA), 60 percent of U.S. households participated in hobbies and crafts in 2002. All of those women can't be wrong!
Great reasons to get a hobby
Why should you indulge in a regular hobby that you love? Here are a few reasons to start you pondering.
• Share with your children. Teach what you enjoy to those you love.

• Spend quality time with friends -- or better yet, make some new friends by joining a hobby club.

• Reap personal renewal. Hobbyists often comment that they feel refreshed and revitalized after a hobby session. Could you be more efficient if you applied your brain to something else once in awhile?

• Get something productive back for the time you spend. Enjoy crafts? Make your own gifts. Like to read? Knowledge is yours for the taking. Love to garden? Feel the satisfaction of making things grow.

• Take ten. When the outside pressures turn up, taking a few minutes to turn to a hobby can help you diffuse the pressure inside of you and maintain the calm you desire.

• Nurture your creative side. No matter how you feel about your creativity (or perceived lack of it), allowing yourself the chance to practice your God-given creativity can really fill your cup -- you know, the cup you dip into to fill all those other cups around you.
Ready to do yourself a favor? Take a walk through a craft store. Or a library. Or ask a few friends what they enjoy doing for a break. Think about the things you loved doing as a kid. Give yourself the chance to stay on top by taking a break.
---
IndiaVision Blog comments powered by
Sat 21 Mar 2009, 18:57 PM | Posted by admin

The most important thing any student can do to prepare for exam is to start early. The days of studying for an exam on the bus going to school are over. Even if you got A's this way, it's not going to work very often with college material. College courses require far more effort.
Start preparing for the next test the day after you take the prior one. Daily preparation is crucial. At a minimum, review material once every week between exams.

How much time is needed? The classic question. Some recommend 2-3 hours outside of class for every hour of class time. In some cases homework problems will require this much effort. For a straightforward lecture course try the following:

Every day before class, preview the material for 15-20 minutes.

Attend every lecture. Seems simple but it's the biggest misteak students make.

Take good notes. Learn how.

Spend another 20-30 minutes after class going over the notes.

Use this time to get any confusing points cleared up in your head; much better now than later. This will make later exam prep. MUCH easier.

Once a week, review the material to get a more complete overview of the information.
Preparing to take an exam:
If you've been keeping up on everything on a daily and weekly basis you're in good shape when it comes time to get serious about preparing for an exam.The first thing you need is a plan. You need to answer some questions:
What is my schedule like during the week of the exam?

Do I have other exams or papers due?

Will I have all week to prepare or will I have to study over the weekend?

How many pages of notes are there?

How many chapters do I have to read?
All of these questions will help you answer one basic one: How much time will I need? The answer will depend on how much work you have done so far. It's a crucial question because the next step will be to come up with a plan.
Start with with the day one week before the exam. That's the first day to start studying in earnest. Literally plan out how many hours you will spend each day studying until the exam. Make a schedule and stick with it. Be sure to leave time for group study or review sessions. Also break up the material in to parts and cover a little each day. Consider these questions:
How much material will I cover each night?

How much time will I spend studying with a friend?

When are the review sessions?

Will the Prof. or TA be available to answer any questions that come up?
Once you have a game plan it's time to get to work. There is no one way to go about this. Remember is important to come up with a system that works for YOU. Here's a suggested plan of action:
Step 1
Get a blank piece of paper and outline the material you need to study. This helps develop a "big picture" overview of the material. Start with big topics and leave room for subtopics. Fill in the information as best as you can. Get another sheet of paper and start over if necessary. Once you see all the units of information in front of you it will be easier to organize your studying. This will help you with the next step.
Step 2
Break the material into smaller chunks and study each one. Only once you understand each one should you move on to the next. Do this part alone in your quiet study place. This is when you start to memorize the information you'll need later. Write down any questions that you may have.
Step 3
The next step is to work with someone else to clarify anything that's confusing. Work with others, go to review sessions, see a tutor, or work with the professor or a TA. At this point it's important to make sure that everything is clearly understood. This is crucial. If this step is skipped then you're left with trying to memorize hundreds of useless factoids. It will never mean anything to you later.
Step 4
Now it's time to put the information into your brain for retrieval. If you've been working all along you will already remember much of it. Make sure nothing is left out. Review the tips on memory. Many students focus on this step exclusively. It's called cramming. Just say no.
Step 5
This next step is not needed by everyone but it's useful if you are having trouble with the course. You've been studying for hours and hours but, do you really know anything? Try working with someone else who will ask you questions about the material. If you can answer and explain concepts without too much effort then you're in good shape. Usually this help to expose areas that require more attention and study.
Step 6
If the previous step went well then all you have left is to work on weak areas and a general overview the material. If you didn't do well explaining the material you'll need another round of steps 4 and 5. Hopefully you left time for this in your study schedule.
If you planned well and kept up with the work there should be little anxiety the night before an exam. If you started late or waited to get questions answered then you'll be busy the night before. This will add extra stress and you'll likely make stupid errors on the exam. At the very least you'll be more susceptible to getting sick which will worsen your situation.
The only thing that should be going through your mind the night before is a sense of confidence. It's ok to be a little afraid or anxious but not panicky.
Below are listed some other specific suggestions.
Other tips:
Flashcards - help to memorize facts NOT understanding

Groups - good to work through difficult material, quiz each other for understanding

Review sessions - only go to early ones, last minute reviews sometimes cause needless confusion

Tutors - get help early, waiting till the last minute only fosters aggravation and panic

Professors/TA's - same as above, don't email about material the night before, do it early
---
IndiaVision Blog comments powered by
Sat 21 Mar 2009, 18:55 PM | Posted by admin

Exam fever is not just for students. It can derail parents' lives too, come March and April. Children's exams are so crucial for parents, that some take leave from work to help their wards in the preparations.
Manjunath, an employee with a private firm, is going on a week's leave during April. Reason, his only son is appearing for SSLC exam beginning March 30. "I may not be able to coach him. But I will give him moral support," he said.
Srinivas, a bank manager, says three of his subordinates including two women have sought leave to be with their children during exams.
Dhananjaya, a techie, has a different problem. Every year he used to spend at least a week with his son during exams. But this year, due to recession, he has not got leave.
Lakshmi Rajan, a housewife, says that she has asked the cable operator to disconnect till her daughter's exams are over. "I will miss my favourite tele-serials. But for me, my daughter's exam is more important," she said, adding that TV addiction diverts children's attention from preparations.
M adhava Joshi and Janaki Joshi, whose children are appearing for the ongoing CBSE exams, say that they had performed 'Gana Homa,' to propitiate Lord Ganapathi, as per the directions of their astrologer. "Every morning, before breakfast, we visit a Ganapathi temple. We will be doing so for 21 days. Our astrologer says that the same helps improve our children's memory," Janaki said. Nida Farheen of Jalahalli says she has bought a new moped so that she can drop her son at school for the exam and pick him up after it gets over to save time.
The father of a student who is appearing for second PUC exams in Bangalore, works in Kerala. To lend all support to his son during the exams, he has taken one month's leave. He has hired four professors for Rs 40,000 each for one month.
---
IndiaVision Blog comments powered by
Fri 20 Mar 2009, 20:18 PM | Posted by admin

Popular chain Jumbo King to expand to other cities; will have centralised kitchens just like MNC chainsMumbai: The city's famous vada-pav will now be available in other cities of the country with Jumbo King, the Mumbai-based chain, set to expand its network.

And the new branches will not only have the same ingredients and menus but will also be similar in terms of the vada size, taste, price and right down to the temperature and method of cooking. This uniform offering will take place in Jumbo King's new franchisees in cities like Nagpur, Nashik, Pune, Ahmedabad, Baroda, Surat and Navsari.


"We already have a centralised kitchen in the city and we will open such kitchens in other cities as well. We have such a kitchen in Malad where – through automated processing machines – about 20 ingredients are mixed and supplied to our 25 outlets throughout the day. At every outlet, the vadas are 2.5 inches in size and fried with maida at exactly 150 degree centigrade. At this temperature, the vadas are neither over- nor under-cooked," Dheeraj Gupta, Managing Director of Jumbo King Foods Private Limited, told Mumbai Mirror.

Set practices to be followed everywhere

Gupta added that the same procedure will be maintained at all the other proposed outlets in the future. "Along with the system, we will also have audit checks for making sure that these set practices are followed at all outlets," he said.

Training for the kitchen staff is another crucial aspect. "The raw material is preserved at a minus 5 degree centigrade. This is because the ideal temperature for developing bacteria in food is from 5 degree onwards to 45 degree centigrade. And we make sure that once the food is delivered for sale, it should be consumed within four hours," Gupta said.He revealed that the idea of floating this retail chain originated from McDonald's burgers. "As vada-pav is considered a desi burger, we wanted to offer the same as a low-cost food for the masses."

'Vada-pav day', novel recipes...

Jumbo King was started five years back on August 23 and the company even observes the same as 'Vada-pav Day'. It has a turnover of about Rs 15 crore and about 40,000 people eat vada-pav at its outlets across the city everyday. The firm expects no less than 9 lakh people for a bite during its ongoing vada-pav festival which will be held till August 23. "In a week or so, we may introduce such novelties as a chana-vada-pav, chole or even veg-manchurian vada-pav," Gupta said.
---
IndiaVision Blog comments powered by
Fri 20 Mar 2009, 15:16 PM | Posted by admin

Microsoft will launch the next major iteration of Windows Mobile, or Windows Mobile 7, in 2010, according to Microsoft chief executive Steve Ballmer.Ballmer made his comments in a strategic update session on Tuesday, where he also disclosed that Microsoft would not ship the next version of Office until 2010, and disclosed a "netbook"-like version of Windows Server, called Foundation Edition.
Ballmer also disclosed that the company would be releasing Windows Mobile 7 next year, somewhat of a surprise given that Microsoft released Windows Mobile 6.5 on Feb. 13 at the Mobile World Congress show in Barcelona.
"We've made a nice release announcement last week of Windows Mobile 6.5," Ballmer said, acording to a transcript of Ballmer's remarks prepared by Microsoft. "We've got Windows Mobile 7 coming next year. We're getting more and more synergy with Windows, so the browser improvements, et cetera, should be quite rapid."
Microsoft also won't be building its own phones, Ballmer said, taking a shot at rival Google as he did so.
"People ask me, will you build your own phone? [It's] not our strategy to build our own phone," Ballmer said. "It's our strategy to sell software that we can use and support across a wide range of device manufacturers to encourage choice, choice in devices, choice in the operators. We have a positive price on our software. Google does not. I don't know how it is a sustainable thing to not have a positive price. And don't tell me you think it's search, because even when they win the Android business, they have to pay to have their search installed on that phone, just as we do, that's a competitive bid that the operators mandate. So we're going with a real price, with real investment, with a professional approach, and a positive price on software-based model."
Ballmer also said that he was proud of the fact that Windows Mobile was the foundation for low-cost phones. Furthermore, he said, while the phone market may contract, the market for smart phones is a healthy 100 million to 200 million units per year.
"So smart phones will grow, in my opinion, even as the phone market as a whole decreases," Ballmer said. "I do think the guys who are in the best position to benefit are the guys who actually have phones at low price points. I think that's a distinct advantage that we have. We have manufacturers who have low price point phones compared to the iPhone, particularly, which is a very high priced phone. You may get subsidized down to lower prices, but the operators care a lot about what they get charged for the phone, and I think you'll see very low cost, low price form factors with Windows Mobile, possibly also with Android as well."
---
IndiaVision Blog comments powered by
Fri 20 Mar 2009, 15:09 PM | Posted by admin

Google uses 1000 machines to handle a single search query

Jeff Dean from Google has been giving out a few interesting pieces of information, the most notable is that 1000 machines spring into action every time a search is performed.


Jeff gave several examples of how Google has grown from 1999 to 2009. They have x1000 the number of queries now. They have x1000 the processing power (# machines * speed of the machines). They went from query latency normally under 1000ms to normally under 200ms. And, they dropped the update latency by a factor of x10000, going from months to detect a changed web page and update their search results to just minutes.

Their performance gains are also impressive, now serving pages in under 200ms. Jeff credited the vast majority of that to their switch to holding indexes completely in memory a few years back. While that now means that a thousand machines need to handle each query rather than just a couple dozen, Jeff said it is worth it to make searchers see search results nearly instantaneously.
---
IndiaVision Blog comments powered by
Thu 19 Mar 2009, 20:51 PM | Posted by admin

Office work can be very stressful to city dwellers who have no time for outdoor exercise. Prevent burn out and injury.
Here are exercises you can do five times each while standing or sitting at your desk.
Lower Backache & Pressure
Inhale and slowly bring your head toward your knees. Let your hands drop to your ankles. Hold for 5 seconds.

Inhale and slowly unwind, return your head to its normal upright position.

Exhale and stretch your arms toward the ceiling.
Upper Back and Shoulder Tension
Wrist Tension and Stiffness
Put your palms together, chest high (as if in prayer).

Slowly push your palms together while lifting your elbows slightly and hold for five seconds

Rotate your hands, fingertips pointing to the floor. Hold for 5 seconds and release.
Neck and Shoulder Tension
Inhale. Slowly turn your head to the right. Feel the strain in your neck muscles. Hold for five seconds.

Exhale and return your head to normal position.

Repeat the same on your left side.
---
IndiaVision Blog comments powered by
Thu 19 Mar 2009, 20:49 PM | Posted by admin

From the time immemorial, the rich hues from henna plant have graced the hands, feet and hair of the men and the women with diverse cultural and ethinic backgrounds. Ever since our inception, we have been the front runner in spreading this age old treasure to the entire world.
No Indian wedding is ever complete without the Mehndi. Whichever part of the country the bride may be from, her hands are adorned with the lovely red hue of the mehndi.
Mehndi is associated to lots of things - a good dark design is a sign of good luck for the marital couple. It is common for the names of the bride and groom to be hidden in the mehndi design; and the wedding night cannot commence until the groom has found the names. Some examples of popular traditional images used in mehndi designs are the peacock, which is the national bird if India, the lotus flower, and an elephant with a raised trunk, which is a symbol of good luck.
The art of Mehndi has existed for centuries. The exact place of its origin is difficult to track because of centuries of people in different cultures moving through the continents and taking their art forms with them and therefore sharing their art with everyone along the way.

Mehndi designs have traditionally fallen into four different styles. The Middle Eastern style is mostly made up of floral patterns similar to the Arabic textiles, paintings and carvings and do not usually follow a destinctive pattern. The North African style generally follows the shape of the hands and feet using geometrical floral patterns. The Indian and Pakistani designs encompass more than just the feet and hands and generally extend further up the appendages to give the illusion of gloves and stockings which are made up of lines, paisley patterns and teardrops. Lastly, the Indonesian and Southern Asian styles were a mix of Middle Eastern and Indian designs using blocks of color on the very tips of their toes and fingers. All of these styles remain popular today but have also been joined in popularity by celtic designs and chinese symbols. The point once again is to have fun with designs and experiment with them until you find something that you feel really passionate about.
In India, it is used at celebrations like weddings and other special occasions which are traditionally associated with transcendence and transformation. It is used for worship and work but not for the sake of vanity. It is traditional for the bride to get together with her friends and have them spend hours applying the henna to her skin and give her marriage advice in tandem. The patterns used for weddings are much more intricate and time consuming (than the everyday wear) and therefore the bride's friends have lots of time to give her advice on erotic activities for her wedding night, sexual pointers and tips during the hours that it can take to complete the design. The bride's henna must be more beautiful and intricate than anyone else's of course since it is, after all, her special day.
---
IndiaVision Blog comments powered by
Thu 19 Mar 2009, 20:28 PM | Posted by admin

All of us have varying degrees of sensitivity of the skin. There are some of us whose skin seems invulnerable to allergies and irritations, while some have skin which develops rashes with just one light prick of a pin or a needle.
Regardless of how sensitive or seemingly insensitive our skin is, it is important to know that all of us are vulnerable to getting allergies and skin irritations. It may take a split second for that irritation to develop on the skin, or it may take a few days; the point is, allergies can build up and break out in time.
An allergy can happen to you when an ingredient in the cosmetics that you are using does not agree with your skin, causing your skin to become red and sore. Other symptoms may appear, and these symptoms can worsen, which would make it necessary for you to see a doctor about it. These skin allergies can be caused by using a product without testing it, or through the continual use of a product, letting the allergy to develop and erupt over time. Some allergies to products may appear years after you have been using the product safely.
Because allergies are caused by ingredients that the product contains, you should always make it a point to read the labels carefully before buying cosmetics. Here are the important terms that you need to recognize when checking labels:
Alcohol Free. It means that the product you are holding does not contain ethyl alcohol, although other types of alcohol may be present.

Expiration Date. The expiration date is the deadline for the product use. It means that the product should be consumed or thrown away before this date. However, the way a product is used may make it expire before the indicated expiration date.

Fragrance Free. The product does not have a smell; however, fragrances may have been added to mask the odor of the chemicals the product contains.

Hypoallergenic. This is supposed to indicate that the product is less likely to cause an allergic reaction. However, all products, whether hypoallergenic or not, can cause skin problems over time.

Natural. Natural means the product is created with ingredients taken from plants or animals.

Noncomodogenic. Noncomodogenic cosmetics are products that are not supposed to contain anything that can clog skin pores and cause acne.
To prevent skin allergies from developing, you should learn to use your makeup and cosmetic products correctly and carefully. Keep your cosmetics tightly-lidded and store them away from the sun. Wash your hands before putting on makeup and do not share your cosmetics with anyone else. Do not put additives like water or saliva to your makeup. If your skin starts breaking out, do not put any makeup on. If the color of the makeup changes or it starts having an odor, it is time to throw them away.
---
IndiaVision Blog comments powered by
Thu 19 Mar 2009, 20:21 PM | Posted by admin

A lot of us have come to believe that the best way to unwind from the stress brought about by the daily grind to work and to whatever activities we have that makes our schedules jam-packed is to escape to the spa. True enough, the services we get at a spa are designed to pamper us from head to foot, making each trip a relaxing indulgence that is truly worth getting addicted to.
Sometimes, however, we do not need to go to the spa just to rest and loosen up. We can do that inside our very homes.
One way of getting the spa atmosphere at home is to just sit with your feet soaked in warm water mixed with spa salts and essential oils. This is an instant, do-it-yourself foot spa. When the skin of your feet is all soaked and soft, you can scrub away at the calluses and thickened layers of dead skin with glee. Afterwards, you can treat yourself with a nice pedicure.
For some people, the idea of relaxing at home is never complete without food. Why not cook yourself a nice dinner for one? Immerse yourself in the therapeutic rhythms brought about by the pounding, dicing, slicing and mincing that comes with the preparation of food. Make the experience a little more sensual by adding fragrant herbs in your food and by using aromatic mood candles instead of the glaring fluorescent lights. This experience will surely leave your stomach filled and your soul refreshed.
Another great way of relaxing at home is taking off your watch and just lounging about the den all afternoon. Spend the afternoon eating your favorite snacks while vegging out on a daytime soap opera or a rented movie. For once, keep your mind focused on something that is not even remotely related to work.
Perhaps you can try lying in bed with head directed towards the foot of the bed and your feet up on the headboard and flat against the wall. Let your arms rest at your sides away from your body and breathe deeply. Savor the relaxing feeling of blood flowing from your legs to your head. It is a great way to de-stress the body.
If you find yourself awake early in the morning and you do not have to go to work, start off your day with a cup of piping hot coffee and drink it while sitting at your porch. Prop up your feet and take your time reading the morning paper. Or you can just sit back and breathe the morning air while watching your neighbors jog or walk their dogs.
The body needs to relax every once in a while so it can continue functioning properly, without falling to any illness brought about by stress. Going to the spa for some time off for yourself is always a good idea. However, the idea behind relaxing is spending some time not really doing anything and just letting the body rest. You can always do this at home if you do not feel like going to the spa.
---
IndiaVision Blog comments powered by
Thu 19 Mar 2009, 20:19 PM | Posted by admin

So, what do you do when you get home from the supermarket?

Do you stuff everything into the fridge or do you think ahead and freeze the foods you won't be able to eat by the best before date? Or perhaps, you just leave the shopping bags on top of your worktops for few hours before you start thinking what to freeze and what to eat fresh?

When you bring fresh, cooked or frozen meat home from the supermarket it is important to follow the storage instructions on the label. Storing meat at the correct temperature and using it by the specified date prevents spoilage and the chance of food poisoning.

All raw and cooked meat is highly perishable, so it should refrigerated at a temperature between 0ºC (32ºF) and 4ºC (39ºF), or kept in the freezer at -18ºC (0ºF) or colder. If meat is left at 7ºC (44.4ºF), for example, the bacteria causing food poisoning multiply rapidly.

Bacteria begin multiplying when meat is left out of the fridge for two hours or longer, which is why it is a good idea to take your shopping straight home and into the fridge or if you plan on stopping somewhere enroute from the supermarket, you could use a cool bag.

All pre-packaged meat, including poultry, should be left in its wrapping until you are ready to cook. Loose pieces of meat should be covered loosely to allow air to circulate and keep the surface dry, inhibiting bacterial growth. Any meat that will not be used within a few days should be frozen as soon as possible.
---
IndiaVision Blog comments powered by
Thu 19 Mar 2009, 20:19 PM | Posted by admin

Sprinkle fruit-flavoured gelatin powder over vanilla pudding to give it a pretty look and added flavour!

Freeze leftover coffee and tea in ice cube trays. Use cubes to cool down complimentary iced beverages without diluting them.

Make a plain coffee cake special by topping with your favourite preserves and grill until the topping bubbles.

Stir 1 or 2 teaspoons of mint jelly into iced tea for a refreshing twist.

Make ice cubes festive for a party by freezing sprigs of mint, maraschino cherries, lemon or orange peel in them.

Freeze some of the party punch in a ring mold, then float it in the punch bowl. This way the ice won't water down the punch.

For a taste treat and extra light pancakes, try substituting apple cider for the milk called for in the recipe for pancakes.

For a delightful change, serve your hot or iced drinks with citrus sugar. Bury strips of lemon and/or orange zest in granulated sugar to for a week or so to give the sugar a delicate citrus taste.

Add a little soda water to your favourite fruit juice to add a bubbly sparkle and to make the fruit juice calories go further!

Make plain brownies special by melting a few of your favourite candy bars, along with a splash of milk, in the microwave. Use the melted chocolate mixture to top the brownies.

Mash about 6 garlic cloves into a 1/2 cup butter, add chopped chives or parsley. Form into logs, wrap in plastic, and freeze. Slice as needed to melt onto meats, vegetables or use as a spread.

Flavoured oils give extraordinary lift to many dishes. Drizzle basil-flavoured oil over sliced tomatoes and mozzarella. Use roasted garlic-flavoured oil to perk up ordinary fried potatoes.

Add a finishing touch to desserts by garnishing with an ingredient used in the recipe, such as lemon slices on a lemon pie, peanuts on a peanut butter pie or chocolate curls on a chocolate pie or cake.
---
IndiaVision Blog comments powered by
Thu 19 Mar 2009, 20:12 PM | Posted by admin

Medical tourism is a new concept where two important service industries are dovetailing to attract people who seek healthcare service located beyond the geographical territory of their country. Today discussions are going on to analyse whether Medical Tourism (MT) products of our Indian hospitals will be the right offer to the people of our neighboring countries. Questions have been raised to know whether we are in a comfortable position to take the responsibility to venture in this grey area. This is the time to retrospect and understand the entire mechanism and other key issues involved in the entire process.
What is Medical Tourism?
Tourism means when people move from one place to other for their recreation and pleasure. MT includes a component of medical and healthcare services along with its counterpart tourism services.
We need to clearly identify the customer profile of today's MT products. Very often hospital includes the number of patients they have received within the geographical territory of their own country, but actually it may boost up the figure from promotional angle of the hospital rather than sticking into real meaning.
On the other hand, getting a foreigner patient in a high class corporate hospital for treatment alone does not fulfill the criteria of considering it MT.
In other words, a simple way to explain the concept of MT, would be to say that it is not a standalone effort of neither the healthcare nor the tourism industry, but is an integrated and collaborative approach from both the industries.
Medical Tourism - an emerging opportunity
Healthcare procedures across the world show a wide cost difference. It leads to a question of affordability even to the developed country like the US where significantly huge number of population is not covered under any insurance scheme. In some developed country, long waiting period for elective inpatient and outpatient care has created a situation where people do not hesitate to buy healthcare from other developing countries like India without compromising on quality.
Complimentary tourism packages make the entire offer more attractive to the people who are interested to travel for their healthcare. Globalisation of healthcare industry has started in many level. For instance, Indian software companies like TCS and Mastek has signed IT contract recently worth more than US $ 200 million.
Scope & Opportunities
Though the service sector has considerable contribution in India's GDP, it is negligible on the export front with only around 25 per cent of total export. Value added services generally exceed 60 per cent of total output in the high income industrialised economy. In the global scenario, India's share of services export is only 1.3 per cent (2003) i.e USD 20.7 billion which has gone up from 0.57 per cent (1990). Overall service export growth rate in India is 8 per cent (2002) against a global growth rate of 5 per cent.
It had a tremendous impact on India's Forex reserve. Forex reserve rise to USD 118.628 on May, 2004 in comparison to USD 79.22 for the same period in 2003. Being a service sector member, medical and tourism services export can further rise India's Forex Reserve along with a major contribution from software exports.
In India, international tourist rose 15.3 per cent between January and December, 2003. Though tourism and travel industry contribution is 2.5 per cent to our countries GDP (international ranking 124) but recent initiative from the government like liberalised open sky policy to increase flight capacity, lower and attractive fares, increase in hotel room capacity by nearly 80 per cent (from 2000) and better connectivity between major tourist destination (Express Highway project) has helped India to rank among the top five international holiday destination when independent traveler conducted a poll in 134 countries.
India is rated amongst the world's top ten "must see destination" by Conde Naste Traveller, an international magazine with lot of reputation. Hopefully, today we are in a better position to sell our tourism services to the rest of the world.
Healthcare industry has shown considerable growth in last few years. Emergence of top notch corporate hospitals and continuous effort for improvement of quality of care has placed Indian private healthcare in a respectable position on the global map.
High ratio of foreign qualified medical practitioners and well-trained nursing and paramedical staff have developed confidence amongst the people who are seeking medical care from Indian Hospitals. If everything moves in the right direction, MT alone can contribute an additional revenue of Rs 5000 - Rs 10,000 crore for up market tertiary centre by 2012 (3-5 per cent of total delivery market).
Indian & International Experience
The global healthcare market is USD 3 trillion and size of the Indian healthcare industry is around 1,10,000 crores accounting for nearly 5.2 per cent of GDP. It is likely to reach 6.2- 8.5 per cent of the GDP by 2012. It is expected that medical tourism will account about 3-5 per cent of the total delivery market.
More than 1,50,000 medical tourists came to India in 2003. Around 70,000 people came from the Middle East for the medical treatment. Traditional system of medicine is able to attract a sizeable number of people from western countries (Kerala, for instance). Most of the medical tourists are Indian in origin. We need to attract more number of people of foreign origin.
International experience shows some of the countries like Thailand, Singapore, Jordan and Malaysia have done extremely well. There is technical committee formed by Jordan Government operating for the non-Jordanian Arab patients who visit Jordan for healthcare. This office regulates the healthcare institutions treating those patients and monitor the entire activity.
Making of an MT destination
Our healthcare industry has some inherent drawbacks. Lack of standardisation in medical care and cost, lack of regulatory mechanism, infrastructural bottlenecks and poor medical insurance coverage are a few to mention here. On the other hand, tourism and hospitality industies are facing some major challenges to develop the infrastructure and services. Industry and government collaboration in terms of some incentives and creation of soothing environment can further make this endeavor easy for both the service sector. The immediate need is the establishment of health and tourism players consortium to discuss about all these issues and maintain closer interaction and co-ordination to develop medical tourism - a growth engine for Forex earnings.
Author: Jyoti Gupta
---
IndiaVision Blog comments powered by
Thu 19 Mar 2009, 19:46 PM | Posted by admin

Tourism and healthcare, being an integral part of many economies services industry are both important sources of foreign exchange. Globalisation has promoted a consumerist culture leading to the mushrooming of corporate healthcare settings seized with the necessity to maximise profits and expand their coverage. However, the constraint lies in the fact that these services can be afforded by a relatively small size of population in developing countries.
Low insurance penetration, lack of standardisation of services, poor information base, ineffective monitoring leading to low quality, high levels of fraud and corruption, misallocation of investments and low efficiency of existing hospitals have impeded effective performance leading to a stagnation of the healthcare sector. In this scenario, corporate interests in the medical care sector are looking for opportunities beyond the national boundaries.
This is the genesis of "Medical Tourism" industry. The term medical tourism refers to the increasing tendency among people from the UK, the US and many other third world countries, where medical services are either very expensive or not available, to leave their countries in search for more affordable health options, often packaged with tourist attractions.
Long waiting lists, decline in public spending and rise in life expectancy and non-communicable diseases that require specialist services are some of the factors directing a wave of medical tourists to more affordable healthcare destinations. Most countries are tapping the health tourism market due to aggressive international marketing in conjunction with their tourism industry. In this rat race, Thailand, Malaysia, Jordan, Singapore, Hong Kong, Lithuania and South Africa have emerged as big healthcare destinations.
India is unique as it offers holistic healthcare addressing the mind, body and spirit. With yoga, meditation, ayurveda, allopathy and other Indian systems of medicine, India offers a vast array of services combined with the cultural warmth that is difficult to match by other countries. Also, clinical outcomes in India are on par with the world's best centres, besides having internationally qualified and experienced specialists. CII believes that India should capitalise on its inherent strengths to become a world player in medical tourism. According to a CII-Mc Kinsey study, medical tourism in India could become a USD 1 billion business by 2012. Instead of adopting a segmental approach of targeting a few states such as Maharashtra, Kerala, Andhra Pradesh, Chennai, efforts are now being made to project "Destination India" as a complete brand ideal for medical tourists. Countries from where people head for India are the UK, Bangladesh, Oman, Sri Lanka, Indonesia, Mauritius, Nigeria, Kenya, Pakistan, etc.
Visitors, especially from the West and Middle East find Indian hospitals a very affordable and viable option to grappling with insurance and national medical systems in their native lands. There are thousands of expatriates without any social security and health insurance cover who usually compare the costs before going for treatment and India has a cost advantage for this segment.
Although, the existing market for medical tourism in India is small, it can grow rapidly if the industry reorients itself to lure foreign patients from all potential regions such as SAARC, Central Asia, Middle East, Africa, Europe, OECD besides the UK and the US. The annual health bill of people from Afro-Asian countries seeking treatment outside their countries is USD 10 billion. If India can even tap a fraction of that market, the potential is enormous. The price advantage is however offset today for patients from the developed countries by concerns regarding standards, insurance coverage and other infrastructure.
The question being asked by many is that how can India become an international destination in healthcare, when the clientele at home is bristling with dissatisfaction. Hence, arises the need to define minimum standards at national level, compulsory registration and adoption of these standards by all providers and regular monitoring and enforcing of such standards at the local level. Quality assessment should combine evaluation of infrastructure as well as outcomes.
An obvious answer to all this is accreditation. This will ensure transparency in the way a hospital performs, and everything from the operating to the cleaning procedures will be monitored, audited and recorded. With an aim to boost the much talked about medical tourism, many corporate hospitals in India are looking to international agencies such as JCAHO/JCI for accreditation. Accreditation will even make tie ups with overseas health insurance agencies such as BUPA and CHUBS easier to route patients to India.
As the medical tourism industry is growing exponentially, government and the private players need to join hands in order to act as a catalyst to build infrastructure for hospitals, create specialty tourist packages to include medical treatment, promote accreditation and standardisation, enable access and tie-ups with insurance companies, provide state of art facilities and improve quality of in-patient care and service to meet the requirements of foreign patients and to attain sustainable competitive advantage.
Many fear about the serious consequences of equity and cost of services and raise a fundamental question on the very existence of medical tourism- why should developing countries be subsidising the healthcare of developed nations? For them, medical tourism is likely to further devalue and divert personnel from the already impoverished public health system. However, with good planning and implementation, medical tourism besides being an economy booster can surely help India maintain good cross border and trade relations, exchange of manpower and technology among countries.
Strategies are thus needed not just to project India as a major healthcare destination, but also to create a system to conduct proper market research and feasibility studies in order to quantify the "How many", "From where", "To where", and most importantly the "How" of medical tourism. Only then can we leverage and channelise all efforts in the right direction. In the absence of proper planning, formulation, implementation and evaluation of coherent strategies, the much created hype and all the talk may just go in vain.
---
IndiaVision Blog comments powered by
Thu 19 Mar 2009, 19:45 PM | Posted by admin

The new financial year is right here and it's time to plan your investments to lower tax. If you are a salaried employee, there isn't much time as the employer demands details of investment strategy by May. In the case of self-employed, there is enough time as they need not worry about tax deduction.

Though the Union Budget, announced in February, has put more cash in everyone's hand due to change in income tax slabs, it hasn't altered too many things with respect to tax saving instruments. Hence, life continues to be the same for those who have already signed up for insurance policies or ELSS funds. However, those who kept away from ELSS and relied on PPF or other fixed instruments can look at better options for this year.

Why ELSS? As you are aware, ELSS carries higher amount of risk compared to other investment options for tax relief. However, over 5,000 point correction in Sensex has made equity investment less risky at current level. In fact, not many believe that Sensex can shed another 5,000 point from current level and instead, the argument is that one of the biggest risks for equity investor is that of lack of investment rather than investment!

Often, investors look at ELSS when the stock market is at its peak and tend to ignore it when the sentiment is low on Dalal Street. The current year is an ideal time for fresh equity investors and those who wish to make investment should look at one-time investment into ELSS rather than SIP option as every installment will carry a lock-in period of three years. ELSS funds can be an option even for NRI investors having taxable income in India.

No room for debt? Does it mean every tax planning individual should focus only on ELSS and forget other options such as PPF and NSC. As you are aware, despite the increased focus on mutual funds in the media larger funds get into PPF and other fixed instruments due to their safety. While products such as public provident fund and NSC offer safety, time has come for investors to look at the yield from these products.

While these products offer an assured return of 8%, the yield from them has come down because of the tax on interest income. In addition, in a high inflationary scenario, the real income is much lower than inflation.

Kick-start pension planning: Tax planning is an ideal platform to think about pension planning. The product has become a necessity and since it is also considered a tax saving instrument, it should form a part of portfolio for every individual. While individuals at early age of their career can start the pension plan with a nominal sum, the corpus has to be in line with their livings standards for others.

Medical insurance: This is another product which has become a necessity for all Indian families and sign up for a medical insurance plan even if it is provided by your employer. As you are aware, the tax benefit for the product has been hiked to Rs 20,000 if the applicant pays for his parent. Since the condition of parent being a dependent for tax relief has been dispensed with, medical insurance is also a good tax saving tool. However, that should not be the key driver for your medical insurance investment and instead look at it as a hedge against rising medical expenses. Sign up for a plan even if your employer offers you one.

---
IndiaVision Blog comments powered by
Sat 14 Mar 2009, 16:27 PM | Posted by admin

A new E300 million plant in Denmark combines advanced control, three dimensional design,clean-in-place technology, water purification and sterilisation in one insulin production and purification plant. eLab takes a look inside.
When IBP decided it wanted a new insulin plant in Kalundborg, Denmark, it pulled together suppliers from around the world.
In charge of the project was the Danish design and engineering contractor Novo Nordisk Engineering (NNE), which used its own amodular plant' construction concept.
The plant's main 200-metre long production hall has nine auxiliary plants located as side buildings feeding the central dual stream production lines. These auxiliary facilities include a CIP cleaning plant, a cooling/refrigeration plant, an HPLC column and a high capacity water purification plant � prior to ozone sterilisation � plus laboratories and workshops.
All these services are supplied to the required points on the main fermentation, purification and crystallisation production lines, which can mean up to 300 separate connection circuits.
The factory computer system co-ordinates, controls and records the production process, according to any of the 800 recipes established, selecting from 17 000 operations. During the process, extensive quality data is gathered and used to generate a batch report for each processing area, an essential requirement for pharmaproduction.
"Managing such a project, involving800 workers on site, and 500 NNE staff, has been an enormous challenge," said Ole Regnar Hansen, project director. "All of the many NNE skills and know-how have been utilised. NNE also undertook 90 per cent of the huge task of qualifying this large pharmaceutical plant. NNE md Hans Ole Voigt added: "This project has been a unique catalyst for growth, providing us with invaluable know-how and skills thatenhance our capabilities for future pharma projects."
Advanced control and records
Hundreds of instructions and procedures that must be followed to the letter have been drawn up to ensure that all the processes used in the Insulin production are carried out correctly. In order to document that this has indeed been done, numerous items of data must be gathered routinely, and many tests and checks made as part of each batch report.
"Most of that kind of work used to be done on paper, but the bulk of it will be handled electronically in the new factory," said Leif Poulsen, department manager for automation. "The factory computer system is designed to coordinate and control the complex production process and automatically generate the necessary batch documentation. This eliminates a lot of the routine work and lets operators concentrate on making sure that production is carried out optimally."
The computer system helps make daily work more interesting and is also an effective way of ensuring that production is carried out in accordance with the procedures in force � procedures for processing, quality control and cleaning. Technically, the procedures are defined as electronic recipes in a database, where they are maintained and approved electronically by the quality assurance department before being used in production. When production starts, the relevant information is sent from the recipes to the processing system, which ensures that the individual steps in the process are carried out in the right order.
During the production process, a lot processing and quality data are gathered and used as the basis for generating a batch report for each processing area. The batch report is as important as the product being made, because the product cannot be released without documentation. The system contains an enormous amount of data: 600 recipes have been drawn up with related reports covering more than17 000 different operations with a total of about600 000 associated parameter values.
In the past, recipes and reports were often programmed as part of the processing management system, but this solution was not viable for IBP due to the huge volume of data.
"We have implemented a data-driven solution that defines recipes and reports as data, which users can easily change as needed. That provides great flexibility in terms of future changes and also reduces the need for subsequent revalidation. Italso gives the factory a agold mine' of easily accessible processing data that can be used foron-going optimisation of operations," explained Poulsen.
HPLC columns, 3D design
Column processes are a known purification stage in Insulin manufacture. The large HPLC column facilities in the IBP plant are a good example of the value of project recycling, modular engineering, and external construction of modules parallel withon-site building work.
"The HPLC columns could largely be constructed on the basis of existing columns by copying substantial parts of the design and the efficient process technologies, thereby minimising development work,"" said Jim Knudsen, the engineer responsible for this part of the project. The HPLC columns were modularised with a view to further recycling in future projects, and also to reduce overall construction time by enabling parallel activities such as machine and instrument installation to be carried out as building work progressed.
"We took the flat, 2D pipe design from an earlier project and, using the AutoPlant program, literally superimposed a new and smarter 3D model on top of it. We then did the necessary redesign work, which also included process and health andsafety improvements," he added. Construction of the modules, both steelwork and instrumentation assembly, took place outside the plant building.
The modules were delivered to the plant almost complete and installed in place immediately prior to closure of the building exterior. Once the last cables and pipes were installed, final qualification of the columns could start. This was a considerable job of work as it involved some of the most advanced equipment on the IBP plant. "I would estimate that we saved around four months using modular engineering rather than conventional procedures, a saving that is directly reflected in the final completion date," noted Knudsen.
The many other pipe systems in the IBP project were also constructed using smart, 3D design principles to create a three-dimensional pipe and equipment model to predefined specifications. This enabled parts lists and working drawings to be generated for direct use in the pipe installation.
A 3D model of building structures, ventilation, cable trays and other major components was also created, enabling potential clashes to be identified as early as the design stage.
This was hugely important for the project construction phase when sorting out problemscan rapidly impact on the completionschedule.
The 3D model made it possible to introduce a degree of modularisation by enabling well-defined process units to be isolated from the rest of the plant, put out to tender, and completed by a subcontractor.
CIP cleaning
Equipment cleaning is fully automated via a sophisticated, centrally managed cleaning in place (CIP) facility. CIP means that cleaning is carried out by permanently connected units � in this case, located at more than 300 points in the process, right from fermentation, to insulin ready to be filled into pens.
How could such a massive job have been done in such a short space of time? "Instead of designing more than 300 tailored CIP solutions, our challenge was to build one large system with so many abuttons' that all 300 operators could use it. This was a whole new approach to CIP," said Dirk Anthonisen, automation coordinator, who has been involved since the start of the project.
The CIP process was divided into three phases: preparing cleaning fluids, mixing, and collecting used fluids for online measuring. A single program manages the 24 local depots where users can collect cleaning fluids.
"Some liken the new CIP facility to a piece of furniture with lots of drawers to open as needed," says Claes Bloch Larsen, CIP project manager.The system is considerably more flexible than traditional CIP solutions, because the individual user recipes can easily be changed and modifications made to apply everywhere. Novo Nordisk is so satisfied with the new CIP plant at IBP inKalundborg that it plans to install a similar set-upat its next large factory.
The equipment was produced and tested with water offsite at the supplier's premises to ensure the highest possible efficiency. The same software module is used throughout the plant, a major advantage for reporting and cleaning validation because the batch reports and their data are compiled to the same standards, regardless of location in the production process.
NNE and GEA Liquid Processing Scandinavia established the joint venture company GEANNE I/S, which supplied the full solution, from theseven-metre high preparation tanks to the last little test tap, including all design, management and validation work.
"We supplemented each other's strengths and gained a sense of shared responsibility for the project. We had a common interest in coordinating the work as well as possible and solving problems underway," added Claes Bloch Larsen.
Water purification and sterilisation
Insulin production requires huge amounts of water, both raw water for fermentation and recovery and purified water for the subsequent processing stages and CIP.
For IBP, a team of employees designed what was to be one of the world's largest water purification plants. Anders Kofoed Nielsen, project manager,saw coordinating with all the other subprojects as a major challenge: "All production areas need water, so we had to be ready first. In order to meet the delivery deadline for this type of facility, we were also the first team to alock' our design. As we didn't yet know the exact operational requirements forthe finished factory, we had to rely on calculated estimates."
The estimates were obviously fairly accurate, since after the first year of testing, only a few adjustments have been necessary relative to the actual pattern of consumption. As something completely new, the raw water plant is prepared for ozone sterilisation � a technology previously unknown in Denmark. Not only are ozone sterilisation systems cheaper and moreenvironment-friendly than heat sterilisation, theyput less strain on the plant as it is not subjected to thermal stress. As the water purification plant was one of the first systems up and running, it was also a guinea pig for many of the other systems thatwere added later, such as the factory management system, automation, and the entire qualification apparatus.
More about NNE is available on tel 0045 4444 7777, fax 0045 4444 3777, email contact@nne.dk, www.nne.dk
---
IndiaVision Blog comments powered by
Sat 14 Mar 2009, 16:14 PM | Posted by admin

If there's one thing I loved about celebrating Eid in Michigan with my uncles (and recently my in-laws), it was the open houses on Eid. The Canton community is much smaller and thus closely knit than our Chicagoland masajid, so the people "house hop" around after Eid salah until they eventually settle back at their own homes. While this was great for fostering a community, it also gave house hoppers the chance to sample a huge variety of "finger foods" throughout the day. A piece of lasagna and a puff pastry samosa/patty at one aunty's house, a bit or biryani at another, a slice of cake at a friend's etc.
In Chicagoland, at least where I grew up in IFS area, that doesn't happen as systematically as in Canton. So with my wife being from Canton and this being her first Eid in Chicago, she decided to have open house at our place. It was nice to have friends come over, and in open house tradition, we had ourselves a wide variety of food.
First, we highlight the biryani that my mom made. In Canton tradition, it was there. Alongside it was baingan ka salan and dahi ka chutney/raitha. When asked if this biryani compared to the famous Canton biryani, a certain Canton uncle who ate it at my house once before who will remain unnamed said, "are you kidding me? This stuff is better."
Next up was non-Desi side of things. This was all from my wife. Any surprise that the saas made the Desi stuff and the American bahu made the non-Desi items? Hey man, I ain't complainin'!
Here we have chili. The fun here was that we picked up a slow cooker from Linens & Things using some of the gift card credit we got from our wedding, keeping this stuff nice and warm. Also while she was making it, she asked if it needed more diced tomatoes to which I said yes. I like lots of meat and beans in it and all, but there has to be "an adequate amount" of tomatoey sauce in it, too. "I don't like saying extra because they tend to charge you for that."
Next up, pasta salad. This was made from elbow mac, "grilled" chicken (seasoned with italian dressing, laal mirch, and black pepper), corn, black olives, and chopped carrots and mozzarella string cheese. All of which was rolling/smothered in more italian dressing and mayo. There was a lot left over, too much to attempt to finish for the next four days so my wife dropped it off at a nearby food kitchen in Lisle. To find your nearest food kitchen in IL, hit up http://www.dhs.state.il.us.
These I liked. Reminded me of Zingermann's Deli in Ann Arbor, MI, rated one of the best Kosher delis in the nation. It was chicken salad made of fresh cole slaw veggies, mayo, and, well, chicken. This was smushed with mini slices of swiss cheese between pieces of Pepperidge Farm Jewish Rye Party Bread. Later I had some of this same salad on some sourdough bread and that hit the spot quite nicely. The cheese used was swiss, again, of course.
A
I think this is a Michigan/Canton thing. My mamu's house in Northville, MI has "seven-layer dip" every Eid, and apparently so does my in-laws. It's a good open house item. I prefer some salsa in mine, and naturally made sure my wife put it in.
And now for the desserts.
First up were some classic homemadefromscratch chocolate chip cookies. They feel different from bake and break, but in the end taste less fake, more real, and ultimately better. They finished by 8:20pm.
Next are brownies, but not any ordinary batch. These are either called "atomic brownies" or "chocolate mattress." Why? Because they're not made from brownie mix; instead, you use instant pudding and devil's food cake mix. Don't forget the chocolate chips! The result is something in between a brownie and a soft-butt-firm bed.
And finally, my wife's tradition for Eid, turtle cheesecake. Sorry for the blurry pic. She used Hershey's sundae syrups on top, the caramel and "double chocolate" kind. Pecans were a bit pricey at Jewel, something like $9 for just one bag. But it was worth it, this cheesecake is a win.
So our first open house went well. Why? Because we had a huge variety of food, more than was needed for the amount of guests, and there were lots of leftovers. Sounds like an open house party to me. Looking forward to next Eid inshaAllah.
Now with all this nicely captured and said, it brings two reflections.
Number one, obviously, is that we gotta be grateful for all this amazing food we have. Us "first world" Muslims really got it made. I mean, an entire variety of foods from different cultures served on different colorful platters inviting many guests with tons of left overs such that I can blog about them? We Western Muslims really need to be grateful for it, and we need to show this gratefulness by increasing in our Ê»Ibadah. Like the Prophet (ﺹ) prayed all night out of thankfulness for being guaranteed Paradise, we should do something extra, too. Like fast once a week or month, or give more charity. Otherwise all this luxury given to us can either be taken away, or even worse, do us in after we die.
Secondly, all this truly gives weight to the opinion that is in favor of or only allows zakāt al-fiá¹­r to be given in food. The whole point of this post was, "wow, I had a lot of yummy food on Eid." While some scholars have made giving māl (money) permissible for zakāt al-fiá¹­r, tell me how much more amazing Eid is when you have all this lovely food to eat as a celebration. Needless to say, this was the authentic Sunnah of the Prophet (ﺹ), and practice of the Sahaba, those after them, and scholars after them (with some exceptions) for many generations. Not trying to jumpstart a fiqhi debate, but just a reflection that clearly, food is a staple to true celebration, and what celebration is truer than that of Eid? (on a side note: a teacher told us that he gives both food and money, just to be safe).
Anywho, what about you? What did you eat on Eid?
---
IndiaVision Blog comments powered by
Sat 14 Mar 2009, 16:10 PM | Posted by admin

When it comes to biryani, I've grown up with what is pretty much standard Bangalori style. The biryani meat is usually lamb, served with baigan ka salan (eggplant gravy) and standard dahi ka chutney (AKA raitha). This is has been the case for my house, as well as my five mamu's houses in MI whenever I'd visit for shadis, dawaths, or Eids.
There were some key characteristics to this killer plate. Firstly, the base, Bangalori biryani. For those who don't know, it really is something else. Obviously I'm biased glorifying it, but those who've had it can agree that there it is off the chain. Some people don't like Hyderbadi style, while other complain about Pakistani versions of the Desi delight. I think the Bangalori style biryani, particularly how my mom and khandan-mates make it, is a straight up perfect balance between all kinds. Again, I'm probably biased, but those who've come over most probably also agree.
Next, I topped it with tamatr ki chutney. Tamatr ki chutney is beautiful. It gives biryani a wonderful kick that is far superior to baigan or michi ka salan. I particularly like the Hyderbadi style the best, and that's I had employed on this plate here. What? A Banaglori praising food from Hydros? Firstly, I'm not at all sectarian when it comes to regional culinary differences. The more the merrier. You're talking to Bangalori who married a Pakistani!
I remember falling in love with TKC at my friend Aamair's house during a big YMMA meeting dawath that doubled as a play-N64-all-night sleepover in 1998. I also really liked my friend Abdul Mujeeb's mom's tamatr ki chutney and went ga-ga over it when she cooked biryani for a CODMSA Iftar in 1426. After that reawkening years later, it became a top tier biryani item on my list. Luckily for me, my wife makes pretty solid, too.
This past Ramadan, I hosted a big Iftar dawath at my place where a handful of moms cooked food for 65 some guests. I made sure to ask Abdul Mujeeb to get his mom to cook up a batch for the night. Not only did she make it amazing, she also made excess!My mom froze it for later use, and busted it out for Eid biryani yesterday.
That mixed with the next key item, dahi ka chutney, added to even more amazingness. Now standard chutney is usually runny, at least traditionally back home in Banaglore. When my mom came here, she started adding sour creme and more yogurt to her batches, to make it nice and thick. The consistency has evolved over the years, but I think my mom has got it down to a perfect balance.
When the tamatr ki chutney and dahi ka chutney combined together, I think I was on cloud 9. It's just too good. You could fill up a shot glass with a mixture of the two and I could drink it cuz it's that good. Okay, maybe not, but having those two mixed into biryani with garam naram lamb gosht, oof! It's something that a mere blog post can never do justice to.
Lastly, there was the fact that it was day after biryani. There's something about day after biryani that is unique. What is it? Does it taste better than fresh biryani? Not necessarily. It's actually different, and it's that very difference that deserves mention here. It's almost as if when you eat it fresh and you have it again the following day, it's like an entirely new dish, only not. Sound confusing? You'll have to try it to know what's up.
One interesting point to note, this phenomenon of day after biryani applies better to lamb biryani than chicken biryani. For some reason, chicken biryani tastes amazing only when it's fresh. With regards to which is the "better" biryani, well, this is one point that drives home lamb biryani for me. I respect the chicken biryani fans out there, but for me, it's gosht all the way. Especially with the two toppings enjoined into it.
Sound like something you'd want to try? Let me know, next time my mom makes biryani I'll let you know. You can come over the next day and enjoy a plate of perfection yourself.
---
IndiaVision Blog comments powered by
Wed 18 Mar 2009, 13:53 PM | Posted by admin

ENCYCLOPEDIA BRITANNICA


".... A mass of detail in the early sources show that he was an honest and upright man who had gained the respect and loyalty of others who were like-wise honest and upright men." (Vol. 12).

GEORGE BERNARD SHAW
In 'The Genuine Islam,' Vol. 1, No. 8, 1936

• I believe that if a man like him were to assume the dictatorship of the modern world he would succeed in solving its problems in a way that would bring it the much needed peace and happiness.

• I have prophesied about the faith of Muhammad that it would be acceptable to the Europe of tomorrow as it is beginning to be acceptable to the Europe of today."


• "If any religion had the chance of ruling over England, nay Europe within the next hundred years, it could be Islam."

• I have always held the religion of Muhammad in high estimation because of its wonderful vitality. It is the only religion, which appears to me to possess that assimilating capacity to the changing phase of existence, which can make itself appeal to every age.

• I have studied him - the wonderful man and in my opinion far from being an anti-Christ, he must be called the Savior of Humanity."

MICHAEL H. HART

THE 100
A Ranking of The Most Influential
Persons in History
New York, 1978

He ranked Mohammed first in the list, who contributed towards the benefit and uplift of mankind.

"My choice of Muhammad to lead the list of the world's most influential persons may surprise some readers and may be questioned by others, but he was the only man in history who was supremely successful on both the religious and secular levels."

PROFESSOR RAMAKRISHNA RAO

Famous Indian Thinker and Professor
in his paper Presented in South
Indian University

"The personality of Muhammad, it is most difficult to get into the whole truth of it. Only a glimpse of it I can catch. What a dramatic succession of picturesque scenes! There is Muhammad, the Prophet. There is Muhammad, the Warrior; Muhammad, the Businessman; Muhammad, the Statesman; Muhammad, the Orator; Muhammad, the Reformer; Muhammad, the Refuge of Orphans; Muhammad, the Protector of Slaves; Muhammad, the Emancipator of Women; Muhammad, the Judge; Muhammad, the Saint. All in all these magnificent roles, in all these departments of human activities, he is alike a hero."

SAROJINI NAIDU

Famous Indian Poetess in
IDEALS OF ISLAM
Madras, 1918

• "It was the first religion that preached and practiced democracy; for, in the mosque, when the call for prayer is sounded and worshippers are gathered together, the democracy of Islam is embodied five times a day when the peasant and king kneel side by side and proclaim: 'God Alone is Great'...

• I have been struck over and over again by this indivisible unity of Islam that makes man instinctively a brother"

THOMAS CARLYLE

In 'HEROES AND HEROWORSHIP'

• How one man single-handedly, could weld warring tribes and wandering Bedouins into a most powerful and civilized nation in less than two decades.

• The lies (Western slander) which well-meaning zeal has heaped round this man (Muhammad) are disgraceful to us only.

• A silent great soul, one of that who cannot but be earnest. He was to kindle the world, the world's Maker had ordered so.

ALPHONSE DE LA-MARTINE

A Renowned Historian in
HISTOIRE DE LA TURQUIE,
Paris, 1854, Vol. II, pp 276-277

• If greatness of purpose, smallness of means and astounding results are the three criteria of human genius, who could dare to compare any great man in modern history with Muhammad?

• His forbearance in victory, his ambition, which was entirely devoted to one idea and in no manner striving for an empire;

• His endless prayers, his mystic conversations* with God, his death and his triumph after death;

• All these attest not to an imposture but to a firm conviction which gave him the power to restore a true belief.

• Philosopher, orator, apostle, legislator, warrior, conqueror of ideas, restorer of rational true belief, of a system of religion without images.

• The founder of twenty terrestrial empires and of one spiritual empire, that is MUHAMMAD.

• As regards all the standards by which Human Greatness may be measured, we may well ask, IS THERE ANY MAN GREATER THAN HE?"

MAHATMA GANDHI

In YOUNG INDIA

• "I wanted to know the best of one who holds today's undisputed sway over the hearts of millions of mankind…

• I became more than convinced that it was not the sword that won a place for Islam in those days in the scheme of life

• When I closed the 2nd volume (of the Prophet's biography), I was sorry there was not more for me to read of the great life"

DIWAN CHAND SHARMA
Famous Historian in his book
THE PROPHETS OF THE EAST
Calcutta, 1935, pp. 12

• Muhammad was the soul of kindness, and his influence was felt and never forgotten by those around him.

DR. ANNIE BESANT

Great Indian Visionary and Author
In 'The Life and Teachings of Mohammad
Madras, 1932

• But do you mean to tell me that the man who in the full flush of youthful vigour, a young man of four and twenty (24), married a woman much his senior, and remained faithful to her for six and twenty years (26), at fifty years of age when the passions are dying married for lust and sexual passion? Not thus are men's lives to be judged. And you look at the women whom he married, you will find that by every one of them an alliance was made for his people, or something was gained for his followers, or the woman was in sore need of protection."

EDWARD GIBBON & SIMON OCKLEY

In History of The Saracen Empires
London, 1870, p. 54

• I BELIEVE IN ONE GOD, AND MAHOMET, AN APOSTLE OF GOD' is the simple and invariable profession of Islam. The intellectual image of the Deity has never been degraded by any visible idol; the honor of the Prophet has never transgressed the measure of human virtues; and his living precepts have restrained the gratitude of his disciples within the bounds of reason and religion"

PROFESSOR HURGRONJE
Professor of Repute in
His Lectures

• "The league of nations founded by the prophet of Islam put the principle of international unity and human brotherhood on such universal foundations as to show candle to other nations."


• He continues: "The fact is that no nation of the world can show a parallel to what Islam has done towards the realization of the idea of the League of Nations."

• Today after a lapse of fourteen centuries, the life and teachings of MUHAMMAD (pbuh) have survived without the slightest loss, alteration or interpolation. They offer the same undying hope for treating mankind's many ills, which they did when he was alive.

• This is not a claim of Muhammad's (pbuh) followers but also the inescapable conclusion forced upon by a critical and unbiased history.

HE DID IT…

• He was by far the most remarkable man that ever set foot on this earth.

• He preached a religion, founded a state, built a nation, laid down a moral code and initiated numerous social and political reforms.

• He established a powerful and dynamic society to practice and represent his teachings and completely revolutionized the worlds of human thought and behavior for all times to come.

YES! HE IS
PROPHET MUHAMMAD
May Peace of God Be Upon Him

He presented a Book widely read and memorized since beginning while he was Ummi in the term of The Book means one who never learned how to read and write. He claimed that The Book is revealed to him from Heavens by God Almighty. The Book is very much present in all times of history in all the parts of the globe as well as millions memorize it by heart from beginning to the last and can recite any time.

Let us see how this Book presents him. Here is English translation of the verses :

Chapter 21 Verse 107 of THE HOLY QUR'AN :

"And O Prophet, WE have sent you as OUR Mercy for the Universe."

Chapter 68 verse 4 :

"And indeed, O Prophet, you are at inspirational highest morals (to be followed)."

Chapter 9 Verse 128 :

"O Mankind, surely has come to you a Messenger from among yourselves. It grieves him that you might suffer in the life to come. Ardently anxious is he for you, full of compassion and mercy towards the believers."

HIS MISSION
During this short period of 23 years of his Prophet-hood, he changed the Arabian peninsula completely.

• From paganism and idolatry to SUBMISSION to the One True God.
• From tribal quarrels and wars to national solidarity and cohesion.
• From drunkenness and debauchery to sobriety and piety.
• From lawlessness and anarchy to disciplined living.
• From utter bankruptcy to the highest standards of moral excellence.

Human history has never known such a complete transformation of a society or a place before or since – and IMAGINE all these unbelievable wonders in JUST OVER TWO DECADES.

Now Please Relax for a Moment and Think

Whether we have studied the Heavenly Book presented by the Prophet (pbuh) with the claim that it is not authored by him? Have we ever tried to understand its messages and followed it in a true spirit or have we followed the traditions we got from our family or from any other source? Whether we ourselves have discovered the personality, morals and message the Prophet (pbuh) preached and practiced? Do we follow him in true spirit or do some rituals we got from our family or someone told us to do?

Think again, whether God Almighty will judge us according to the books authored by any human being or according to HIS Own Heavenly Book?

It is the only Book on this earth in its Godly wordings which numerous times remind the reader to cross check the religion he is getting from his fore-fathers. The Book prepares a smart, intelligent and most scientific person who does not accept anything without cross checking it on his intellect and common sense. The Book changed the course of history and made a whole illiterate, tribal and uncivilized population of the Peninsula into most literate, modern, scientific and developing lot within the span of only 23 years and the next 15 years, human history evidently witnessed a vast area of Africa and Asia into a spiritual empire immerged as a super power.

Let us make an online connection individually with the Original and correct ourselves accordingly for our own benefit, so we can start a process to correct ourselves for our own peaceful survival.

CA Rizwan Mirza
Prakash Complex, Behind Police Station,
Ravi Nagar Square, NAGPUR – 440 033 (India)
09225232100 Tel: 0712-2560920
rtmirza@in.com, rtmirza@rediffmail.com
---
IndiaVision Blog comments powered by
Tue 3 Mar 2009, 18:58 PM | Posted by admin

Think of India and one of the first things that comes to mind is its diversity. A large country, its population is second only to China, its languages are numerous and every state (of which there are 28 and seven Union territories) is unique in its traditions and very importantly, its food. In fact, food from one region may actually be totally alien to a person from another region! The common thread that runs through most Indian food though, is the use of numerous spices to create flavor and aroma.

The culture of food
Indians take their food very seriously. Cooking is considered an art and mothers usually begin to teach their daughters and pass down family recipes by show-and-tell, fairly young in life. Mealtimes are important occasions for family to get together. Most meals comprise of several dishes ranging from staples like rice and breads to meat and vegetables and rounded off with a dessert. In a lot of Indian homes, foods are made from scratch with fresh ingredients. For example, some families buy their favorite type of wheat, wash it, dry it in the sun and then take it in to a flourmill to have it ground into flour exactly the way they like, as opposed to buying flour from a store! This is changing in bigger cities where people have increasingly hectic lives and are happy to use ready-to-eat, pre-made ingredients.

To eat (meat) or not to eat?
To the western mind, India is perceived as largely vegetarian. This is not necessarily true. To a larger extent, religious beliefs (as compared to personal preference) dictate what a person cannot eat. For example, Islam forbids its followers from eating pork while a lot of Hindus do not eat beef. Followers of the Jain faith abstain from all meats and even avoid onions and garlic!

The matter of influence
Throughout history India has been invaded and occupied by other cultures and each has left its own mark on Indian cuisine. Some of the predominant influences have been :

* Aryan - which focused on the mind-, body-enhancing properties of foods;

* Persian and Arab - which led to the Mughal style of cooking with rich, thick gravies and the use of dry fruits like cashews and almonds in dishes;

* British - which gave India its love of tea and put the European twist into some dishes. Anglo-Indian cuisine was the delicious result;

* Portuguese – which left its mark on parts of India in the form of dishes like the world-renowned Vindaloo and Xacuti.

Delving deeper
As far as food is concerned, India can very roughly be divided into four regions. Each region has several states in it and each state its own unique food. Here's a brief look at the cuisines of North, South, East and West India. One must of course, always remember that no such description can entirely cover the huge variety of Indian food. The true discovery of it, can take years of patient and very pleasurable gastronomic experimentation.
---
IndiaVision Blog comments powered by
Tue 3 Mar 2009, 18:50 PM | Posted by admin

Everytime I check it seems like Indian food is only growing in popularity! Those that have tried it are hooked by its exotic and intricate flavors and those that haven't are eager to sample them. The question uppermost in the minds of most first-timers is "What shall I order when I get to the restaurant?". This is only natural since names are unfamiliar and you can end up ordering too much or getting stuff that is simply more than you bargained for! People are also keen to know how they can tell a good restaurant from a bad one, how spicy should they order their food, what those seemingly elaborate names mean and what goes with what.

Let's begin with some tips on spotting a good Indian restaurant :

Is the price right?
Indian food cooked like it should be, is a labour of love. This is not to say that every dish is work-intensive, but there are few I have come across that can just "be thrown together". The saying, "you get what you pay for" is definitely true in relation to food and eating out (with any cuisine), so don't be put off by prices that are on the higher side. Most of the time they mean you can be sure you are getting fresher ingredients and your food is made with quality produce. It is traditionally done that way, so a good Indian restaurant will make its gravies, pastes and masalas from scratch and with fresh ingredients. This is simply because the end result (when prepared this way) tastes much better!

The delicate balance of spices
There is a common misconception that all Indian food is drowned in spices and every dish contains at least 8-10 of them. This is not true! Thousands of delicious Indian dishes are subtly flavored with just one or two key spices that are meant to enhance the main ingredient. Some fine (and very popular) examples are Baingan Ka Bharta, Baigun Bhaja, Lehsuni Daal, Upma....

Curry, curry and some more curry?
Another misconception about Indian food is that it all tastes the same and every dish is cooked with the magic "curry powder"! This couldn't be further from the truth! In North India chillies, saffron, milk, yoghurt, cottage cheese and ghee (clarified butter) are hot favorites while in the South, folks love pepper, tamarind and coconut and will often even cook in coconut oil. Those in the East love all things mustard and fish while the extremely cosmopolitan West Indians have so adopted western ingredients that their style can quite easily be called fusion.

The all-important "curry powder" is just one of a plethora of spices used artfully in Indian cooking! It is a mix of spices collectively known as Garam Masala and is added to dishes along with other spices to enhance their flavor and aroma. While the basic ingredients used are the same, each household has its own proportions so that the end result will often differ from home to home. This is the same with restaurants. A good one will make its own spice mixes so Butter Chicken at one restaurant may taste different from that at another but the quality will always be good and the flavors distinct.

What's in a name?
Be careful of so called "Indian restaurants" where most of the gravied dishes have seriously exotic names but taste the same! The gravies probably came out of a bottle or tin!

Getting a helping hand
If you're a real newbie (or even an experienced hand) you will truly appreciate the value of a restaurant with staff that is friendly and eager to explain what the names mean and suggest combinations to suit your palate. This will ensure you are not walking in the dark and that you get the meal you wanted. I have often been to places that expect you to know or have staff that haven't a clue about the food they are serving you!
---
IndiaVision Blog comments powered by
Tue 3 Mar 2009, 18:39 PM | Posted by admin

It is a common misconception that Indian food takes forever to cook. While Indian cooking does utilise mostly fresh ingredients and dishes are made from scratch (so you are avoiding overprocessed, preservative-loaded ingredients), how long it takes usually depends on what you are cooking. Just like any other cuisine, there are some dishes that are quick and easy to cook and others that are elaborate and need more time.
There are some ingredients though, that are common in most Indian dishes though and preparing them ahead of time can further cut down on cooking time.

Onions :
Chopped fine, sliced thin or ground to a paste, onions form the base of gravies, a complement to veggies or an important ingredient in salads. Chop, slice and grind them and freeze in labelled ziploc bags. That way when a recipe calls for onions you have them quickly at hand.

Ginger and garlic pastes :
Ginger and garlic are also vital ingredients in Indian cooking. A recipe may require them chopped fine or ground to a paste. I always have a large glass bottle each of ginger and garlic pastes in my refrigerator. You can just as easily buy them from the grocery store (Asian or Indian groceries will definitely have them) but I like to make mine at home so I can be sure they're free from preservatives. Here's a handy tip for keeping ginger and garlic pastes fresh for longer. I also store peeled garlic in a date labelled box or Ziploc bag for when a recipe requires it to be chopped fine.

Tomato pureé :
Again this is an ingredient you can quite easily buy, but it always seem to taste better when you make it at home. Make tomato pureé ahead of time and pour into ice-cube trays (I always use a tablespoon to measure how much fits in a single cube so that its easier to measure out as the recipe requries later) and freeze. When frozen pop them out and store in date and measurement labelled freezer bags for when you need them.

Fresh herbs like coriander and mint :
Coriander and mint are used to make chutneys, added to gravies and as garnishes on dishes and salads. With Asian and Indian food being so popular these days, these herbs can even be found at your local grocery store. They're not always in season though. Here's a handy tip for having them around whenever you need them, no matter what the time of year. Here's to herbs on demand!

Browned onions :
A majority of the time when onions are used in Indian cooking, the recipe calls for them to be browned. Make up a batch ahead of time and store in your fridge. Make both chopped and sliced browned onions. Here's a quick tip for browning onions quickly.

Basic gravy :
Most gravied dishes have certain ingredients in common, so preparing and freezing one when you have some spare time is a great idea. Here's the recipe for a Basic Indian Gravy. When you're ready to cook use as is or add any extra ingredients as required.

Chapati / Paratha / Poori dough :
Breads like Chapati, Paratha and Poori are the perfect accompaniment to most Indian dishes. They're also great by themselves or with your favorite spread or filling. My favorite thing to do with them is to fill them (freshly made) with leftover cooked veggies or meats and make a roll!
---
IndiaVision Blog comments powered by
Tue 3 Mar 2009, 18:26 PM | Posted by admin

Come on, be honest. What are the first things that come to your mind when you think of Indian food? Hot, spicy, oily, rich, fatty, bad for you, difficult and time-consuming to cook, curry powder....

If I were honest, I would say that if badly prepared it could be all those things and yet, so could any other cuisine! Indian food, though hugely popular, is highly misunderstood.

Did you know that...

...Indian food has evolved over thousands of years and is the ultimate symbol of how Indian culture has the ability to absorb other influences yet hold its own?

...Indian cooking has taken the delicate and sometimes intricate art of blending spices and honed it to perfection?

...Indian food includes perhaps the most dazzling array of fresh vegetables and fruit cooked in a multitude of ways that help retain their freshness and nutrients?

...traditional Indian cooking almost always uses fresh ingredients and involves making dishes from scratch? This means less preservatives and healthier food.

...Indian cooking uses spices like turmeric, ginger, garlic, green chillies...all of which have medicinal and healing properties?

...a traditional Indian meal includes carbohydrates, proteins, fats, fiber...all the elements you need to make a balanced meal?

Having said that, here are some of the top misconceptions about Indian cooking/ food :

All Indian food is hot and spicy
This is not true! While spices are used in Indian cooking, they are not what makes food spicy. As for chillies (which add the heat to a dish), they are a matter of preference and can be easily omitted when cooking most foods.

Secondly, not all Indian foods contain 10 (or even 3, 4 or 5) different spices! Years of culinary evolution has created dishes where the main ingredient is beautifully enhanced by just one key spice!

All Indian food is fatty and unhealthy
This too is wrong and is like saying that all Italian food contains pasta or all Chinese food has soy sauce in it. Indian food is what you choose to make of it in the fat department. You can cook a dish with 6 tablespoons of oil or make do with 2 if that's what you like. There is a host of dishes that don't need any oil at all! These are prepared by roasting, steaming, grilling, boiling...the ingredients. That said, like any other cuisine, Indian food also has its decadent and "sinful" dishes.

Talking on the health aspect, my non-Indian friends never cease to be amazed at the multitude of Indian vegetables that are part of Indian cooking. Now take those vegetables and multiply them times hundred by cooking methods and what you have is delicious food that is also seriously good for you! Who wouldn't want to eat their greens if they were dished up like that?

Medicinal, healing spices like turmeric, ginger, garlic and green chillies are among the most commonly used ingredients in Indian cooking. That's eating your medicine for you!

Most good Indian cooks will advocate using fresh produce and preparing a dish from scratch. This is the traditional way and though it may seem time-consuming, it means you spare your body the effects of the preservatives that are loaded into pre-packaged, pre-prepared foods.

All Indian food is rich and diet-busting
As I said earlier, this depends entirely on choices you make. Just as nobody can force you to eat more chocolate than you want, so should you not feel forced to eat a second helping of delicious Gaajar Ka Halwa, Malpua or Jalebi! Given how tempting they are though, this may be easier said than done!

All Indian food is difficult to cook
Not true again. Look at recipes for foods like Tandoori Chicken, Mutter Paneer, Bhindi Ki Subji.... They are hugely popular but ever so easy to prepare. This is just the tip of the iceberg as far as delicious-yet-quick-and-easy-to-cook Indian food is concerned!

All Indian food contains curry powder
'Curry' is synonymous with Indian food and 'curry powder' is thought of as the key ingredient in every dish. This couldn't be further from the truth!

This all-important powder is actually a mix of spices collectively known as garam masala. It is added to some dishes along with other spices to enhance their flavor and aroma. While the basic ingredients used are the same, each household has its own proportions so that the end result will often differ from home to home. The better the quality of the ingredients, the tastier the garam masala and the resulting dish in which it is used.

Most Indians still prefer to prepare their own garam masala just prior to cooking. Making your own can seem intimidating if you're just starting out with Indian cooking, but the recipe and a good coffee grinder is all it takes! There's nothing to beat the flavor of fresh garam masala!

So, don't go by hearsay and common opinion. Dive in and discover for yourself, the amazing world of Indian cuisine. It is a journey you will never regret!
---
IndiaVision Blog comments powered by
Tue 3 Mar 2009, 18:23 PM | Posted by admin

Today, western cultures have studied the effects of green tea and focused heavily on the effects green tea has on the body in regards to weight loss. Green tea is one of the most effective supplements when you want to lose weight and keep it off.

Increasing metabolism - Green tea is a natural source of caffeine. Caffeine helps to increase the heart rate and thus increase the bodies expenditure of calories. The more calories the body needs, the more it will burn and the higher the body's metabolism. Green tea can be consumed in tea form or taken as a supplement to increase overall body metabolism.

Natural Fat Burner - Along the same lines, the increased metabolism will cause an increase in the bodies need for calories. Once the carbohydrate stores are used up, the body will turn to fat as a source of fuel. Green tea helps to increase the bodies metabolism and thus the fat burning on a daily basis.

Glucose Regulation - Green tea helps to regulate the body's natural glucose levels. When glucose levels dip sharply which commonly occurs after a meal full of carbohydrates, the body feels the need for another boost of quick energy. These cravings are a huge downfall during dieting for weight loss. Green tea helps to balance these glucose levels so you never feel those cravings.

Appetite Reduction - When using green tea on a regular basis, the appetite tends to balance out. The less hungry you are from meal to meal, the less food you will eat and the more weigh you will lose. In one study, rats were injected with green tea and the results were a reduction in appetite leading to a calorie consumption 60% less than the rats not using the green tea.

Calorie Reduction - Believe it or not, the caffeine amounts in green tea are very similar to those found in that morning cup of Java. Unfortunately, many people do not drink coffee black, and the added sugar and creamer drive the calorie amounts for coffee through the roof. If you want to get that morning going right, substitute your coffee in the morning with a fresh cup of hot green tea. You will see the difference on the scale!

Green tea is one of the most highly researched natural supplements used today. If you want to naturally boost your metabolism, eat less and lose more weight, green tea consumed as iced tea, hot tea and through the use of green tea supplements is a great choice for your waist.
---
IndiaVision Blog comments powered by
Tue 3 Mar 2009, 18:19 PM | Posted by admin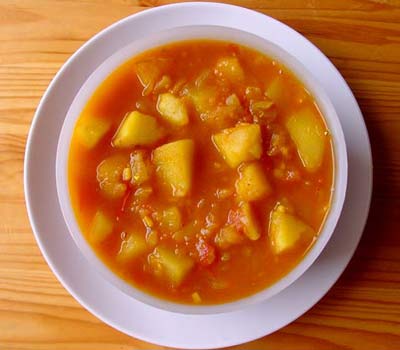 This Potato dish is a nice change from traditional mayonaise and mustard based potato salads, with a lot less calories. Instead of the fat of mayonaisse for flavor, dilly potato salad uses herbs and dijon mustard for a flavorful effect. You can use any type of potato that you have on hand for this dish. A potato that boils well and tastes good is the Yukon Gold.

Ingredients :

* 1/2 cup frozen peas,
* 1/2 cup coarsely chopped green pepper,
* 1/2 cup coarsely chopped celery,
* 3/4 cup dijon mustard,
* 4 to 5 tablespoons olive oil,
* 1/2 cup black olives chopped or presliced canned,
* 3 tablespoons chopped fresh dill, or 2 tablespoons dried,
* 3 tablespoons chopped fresh parsley, or 2 tablespoons dried,
* 8 medium to large sized potatoes,
* salt and pepper to taste

Recipe Directions :

Wash potatoes well by scrubbing off the dirt off. Cut potatoes into 1 to 2 inch cubes. Add cubed potatoes to pot of water. Boil water to a boil and cook potatos until they are firm, yet done. Test potatos by piercing with a fork. They should not be too mushy, for this will affect how the potato salad holds together. If they are too mushy you will have dilly mashed potato salad. When potatos are done, rinse with cold water in a collander. This will keep the potatoes from cooking further. When the potatos feel luke warm, add to a large mixing bowl.

Take the frozen peas and put into a small bowl with some warm water. They don't need to cook, just unthaw a little. Let peas unthaw for about 15 minutes. You can also put them in the microwave and heat 1 to 2 mintutes to quickly dethaw them. Drain the peas once they are dethawed. Add the dijon mustard to a small bowl. Then add the olive oil to the dijon mustard. Blend ingredients with a whisk or a fork until well blended. You can add more olive oil to the mixture to make it more fluid if you feel the mixture is too stiff for a dressing. All Indian Chinese foods are available in Indomunch NYC. This Hotel is announced new gift certificate. Please visit and Get Gift Certificate.

Add the green pepper, celery, drained peas, and black olives to the potatos in the bowl. Mix the ingredients until blended.Add the dijon mustard olive oil dressing to the potato mixture. Stir until blended. Finally, add the dill and parsley to the potato mixture and stir until blended and everything seems well coated.
---
IndiaVision Blog comments powered by
Tue 3 Mar 2009, 17:03 PM | Posted by admin

Dosa is one of the most admired South Indian dish. Dosa is a kind of fried pancake made from split Urad Dal and rice batter. Rice and dal are soaked into water and blended into fine pastes. These pastes are mixed and salt is added into it before leaving it for fermentation. Ferment overnight or for a day. For making crispy dosas take a laddle of batter and spread it on hot greased skillet into a thin circle and fried with oil or ghee until golden brown. The dosa may then be folded in half and served. Dosa can be eaten plain or with some stuffing inside. For making stuffed dosa or masala dosa prepare the stuffing separately and fill in the centre and close the dosa.

Dosas from South India are a staple food in their home region. In the rest of the country too, they are hugely popular and Udipi restaurants serving them and other South Indian foods can be found in almost every suburb! Learn how to make them with my easy recipe.

Idli is another culinary delight from South India which is savored by all food lovers of the country. Idli, the steamed rice cake is more like steamed dumplings. It is made by steaming batter, traditionally made from pulses and rice. Rice and pulses are soaked into water and ground to a paste which is fermented overnight or until double in its volume. The fermented batter is put into greased idli mold and steamed until done. Idli molds are perforated that allow the idlis to be cooked evenly. Idlis can be steamed into cooker or idli maker. All Indian Chinese foods are available in Indomunch NYC. This Hotel is announced new gift certificate. Please visit and Get Gift Certificate.

Vada is originally a dish from South Indian states of Tamil Nadu and Karnataka but now it is popular all over the country. It is a kind of snacks which is cooked with many different recipes and ingredients. The regular vada is made from smooth urad dal batter. To add the flavor to batter ginger, chillies, curry leaves and spices are added. The batter is pressed to the shape of vada and deep fried in oil till golden brown. It can be served with coconut chutney and/or sambhar. For more details http://www.indomunch.com
---
IndiaVision Blog comments powered by
Tue 3 Mar 2009, 16:52 PM | Posted by admin

Gone are the days when Indian models world was just a sad picture of the otherwise ultra cool world of the developed nations modeling sector. The fashion which started from Paris when finally reached the Indian shores was by far old. But the tide is changing now. It is from our Indian dress mill that the latest fashions in ethnic and trendy wear come out for most of the NRIs and Indian fashion loving people across the world.And much of the credit can be given to the Indian movie industry i.e. Bollywood.

A name that transpires movies and magic in the same breath has taken the breaths away of the most of the people round the globe. The true persona of Indian stars which can give any Hollywood actor or model a run for their money are marching shoulder to shoulder with the world's some other famous celebrities. Indian fashion designers are a known name in most of the homes abroad.

Not to be left behind Indian male models are coveted by many actresses and renowned international female celebs. This truly shows the current high position of the Indian Models world on the international fashion circuit. As a matter of fact there are many hot female models from India who have been walking the ramps for many international fashion designers thus representing the country in a new light.

Everywhere you go you can locate the Indian Models Pics splashed on every renowned magazine cover or on the tabloids.

Internet too has helped a lot in the promotion of Indian models world on the international scale giving due exposure through hot Models Pics available easily. The Indian fashion designers are going through the most exciting phase of their careers. Indian female and male models are the current flavors of the season. So don't miss a chance to witness the new developments in the rise and shine of the Indian models world!
---
IndiaVision Blog comments powered by
Tue 3 Mar 2009, 13:57 PM | Posted by admin

The luminous appearance of a cat's eyes in the dark is due to the reflection of light by the tapetum lucidum, which is part of the membranous layer between the retina and the outer covering of the pupils of the eyes. This remarkable layer is distinctly differentiated from the choroid layer only in certain animals. It is the tapetum lucidum that enables members of the feline family and other nocturnal animals to see even when there is very little light. Some authorities believe this layer reflects the light rays through the retina a second time. In the domestic cat the tapetum lucidum is brilliant green or blue in color and has a metallic luster. The well known glare is especially noticeable when artificial light is thrown on a cat in a dark corner, or when a cat in a dark place is observed through an opening, light entering the darkness through the opening being reflected from the cat's eyes as from a mirror.
---
IndiaVision Blog comments powered by
Tue 3 Mar 2009, 13:52 PM | Posted by admin

Eclipse, is partial or total obscuring of one celestial body by the shadow of another. There are two types of eclipse which are commonly known the lunar eclipses, which occur when the earth blocks the sun's light from the moon, and solar eclipses, occurring when the moon blocks the sun's light from a small portion of the earth. Occasionally a double or binary star system is aligned so that one star eclipses the other as seen from the earth; these stars are known as eclipsing binaries. the eclipses of Jupiter's satellites is also an important scientific event; in 1675 the Danish astronomer Ole Roemer used these eclipses to calculate the speed of light. Observations of starlight passing near the sun during the 1919 solar eclipse were of particular value in validating Einstein's general theory of relativity.

SOLAR ECLIPSE

A total solar eclipse can occur only when the moon is in its new phase. At this time the moon is between the sun and the earth and cannot be seen until it moves across the sun's disk. At the onset of totality, parts of the sun may be seen shining brightly between the high points of the moon's irregular edge, a phenomenon known as Baily's beads; the disk of the moon appears black and is surrounded by the sun's corona, out of which shoot immense, flame like spurts called prominences. The sky darkens to twilight, the brightest stars become visible, and there is a noticeable drop in temperature. Baily's beads are seen again as the sun reappears and the sky grows lighter.

At apogee (when the moon is at its farthest point from the earth) the umbra of its shadow is too short to reach the earth's surface, causing the apparent diameter of the sun's disk to be larger than that of the moon. Where the moon would otherwise block the sun entirely, now the sun is seen as a bright ring completely surrounding the moon's disk; this eclipse is known as an annular, or ring, eclipse.

The longest possible duration of totality for a solar eclipse is 7 min, 40 sec at or near the equator when the sun is directly overhead; the duration decreases with increasing latitude. The eclipse of June 20, 1955, lasted 7 min, 8 sec, which was the longest duration of totality in 1,238 years; an eclipse almost as long occurred on July 11, 1991.

LUNAR ECLIPSE

Since the earth and moon shine only by the reflected light of the sun, each casts a shadow into space in the direction away from the sun. The shadow consists of a cone-shaped area of darkness called the umbra, where all light from the sun is cut off, and a larger area of partial darkness called the penumbra, which surrounds the umbra and receives light from a part of the sun's disk.

Lunar eclipses can occur only when the moon is in its full phase, i.e., when the earth is between the sun and the moon. These eclipses may be total or partial, depending on whether the moon passes completely into the umbra of the earth's shadow or remains partly in the penumbra. Since the moon cuts the umbra close to the base, it can experience long periods of total eclipse ranging up to 1 hr, 42 min. A partial eclipse (when it passes through the penumbra) can last more than 2 hr, and the entire lunar eclipse may continue for as long as 4 hr. Some light is refracted, or bent, by the earth's atmosphere into the umbra, so that the moon at totality, instead of appearing black, ranges from a dull gray to a coppery color, depending on the amount of dust in the earth's atmosphere.

MORE ABOUT ECLIPSES

If the plane of the moon's orbit about the earth coincided with that of the earth about the sun, a solar eclipse would be observed each month when the moon is new and a lunar eclipse when the moon is full. However, the moon's orbital plane is tilted at an angle of about 5°10' to the earth's orbital plane, making eclipses possible only when the three bodies are aligned (at new or full moon) and when the moon is crossing the earth's orbital plane (at a point called the node).

Within a given year, a maximum of seven eclipses can occur, either four solar and three lunar or five solar and two lunar. Despite the fact that there are more solar than lunar eclipses each year, over time many more lunar eclipses are seen at any single location on earth than solar eclipses. This occurs because a lunar eclipse can be seen from the entire half of the earth facing the moon at that time, while a solar eclipse is visible only along a narrow path on the earth's surface.

The Chaldaeans (fl. 1000 B.C. - 540 B.C.) discovered that eclipses of the sun recur in cycles of 18 years, 11 1/3 days; this cycle, called the saros, is an interval in which the sun, earth, and moon return to nearly identical relative positions. Since the orbits of the earth and moon are quite accurately known, eclipses can be predicted far in advance, both in time and location. Similar calculations can determine the time and place of past eclipses; this information is useful for dating historical events that are known to have occurred at the same time as an eclipse.
---
IndiaVision Blog comments powered by
Tue 3 Mar 2009, 13:44 PM | Posted by admin

Milk is the only natural food which contains almost all the essential constituents needed for our body. It is a mixture of water, fat, protein, sugar and inorganic salts. Cow is the chief source of milk in the world but in some countries it is also obtained from buffalo, sheep, goat, reindeer or camel. About half the amount of milk consumed in India is obtained from buffalo.

When a little amount of curd is added to milk whole of it gets converted into curd within 4 hours in summer and 12 hours in winter.

Do you know how milk gets converted into curd?

Milk contains a protein called casein. This protein gives milk its characteristic white colour. It is of high nutritional value because it contains all the essential amino acids required by man's body. The curd forms because of the chemical reaction between lactic acid bacteria and casein. When curd is added to milk, the lactic acid bacteria present in it cause coagulation of casein and thus convert it into curd.

Man has been using curd for a long time. It is very useful for stomach ailments. It keeps the d igestive system in good order. In the ancient times curd was sold as a medicine. Curd bacteria clean the intestinal system. According to some experts the regular consumption of curd keeps the stomach free from ailments. Curd is used in differjent ways by different people. Some use it with a little of salt while others use it with sugar. In Bengal, sugar is added to milk before converting it into curd. This is sold as sweet curd and called as "Shri Khand" in Madhya Pradesh.
---
IndiaVision Blog comments powered by
Tue 3 Mar 2009, 13:41 PM | Posted by admin

Coal, a commonly used fuel, is obtained from the coal mines. These mines are many miles wide and the coal is found in thick, flat layers. The thickness of these layers varies from a few centimetres to a few metres. Thousands of labourers and engineers equipped with machines work in these mines round-the-clock.

Do you know how the coal was formed?

Coal formation first began some 250 million years ago in an age called 'carboniferous period'. During that period our earth had many swamps. Fast growing plants and giant tree ferns grew in them. In time they died and fell into the quiet swamp water. They did not completely rot away because enough air was not available there. Bacteria changed the tree parts into a slimy material called peat. Over the centuries, this peat was compressed by mud and sand. The peat-beds were first turned into lignite by heat and pressure of the earth layers and finally into the hard coal. In this way coal was formed in many layers inside the earth. Today we have to dig to great depths to obtain it.

This theory about the coal-formation is based on the fact that fern's impressions are found within the coal. Sometimes patterns of bark are also seen on it, which again proves that it is formed from the remains of trees, plants and shrubs millions of years ago.

Coal mining is a very difficult job. First of all, the dirt above the coal deposit is removed. When the coal is exposed, explosives are used to break it into smaller pieces. Practically all of it has to be mined through machines and explosives. The coal thus removed is loaded into a wagon and lifted to the surface. The miners enter and leave the mine by an elevator through a vertical space called shaft. Coal mines catch fire easily. When a mine catches fire it is very difficult to extinguish it. Hence that portion of the mine is isolated from the rest to prevent the fire from spreading.

In our country coal mines exist in Andhra Pradesh, Bihar, West Bengal, Rajasthan, Maharashtra, Orissa, Assam, Jarnmu, Madhya Pradesh, etc. About three billion tons of coal is mined every year in the whole world. In India only about 100 million tonnes of coal is mined every year.
---
IndiaVision Blog comments powered by
Tue 3 Mar 2009, 12:49 PM | Posted by admin

A black hole is a celestial body whose surface gravity is so strong that no light can escape from within it.


Black hole gained popularity in the later 20th century. The concept of black hole goes back to the French mathematician Pierre Simon de Laplace. In year 1798, Laplace agreed with the theory of Isaac Newton that light is composed of particles. He reasoned that if enough mass were added to a star like the Sun, its gravitational force eventually would keep light particles from leaving its surface, and the star would become invisible. Almost a century later, Albert Einstein, in his special theory of relativity, defined that nothing can move faster than light. This means that Laplace's black stars are the black holes, because light and all other matter get trapped there. The surface of a black hole thus acts like a one-way membrane: material may fall into a black hole, but nothing can come out of it.

A German astrophysicist, Karl Schwarzschild, predicted the existence of black holes in 1917. He theoretically proved that black holes are the end result of all stars whose mass is much greater than the sun. Its size remains normal due to the balance between the two forces – one being the expansion force caused by the enormously high temperature which tends to expand the star's material and that the other being enormously high temperature which tends to contract the star's substance.

At one stage the lifetime of every star, its nuclear fuel decreases causing a fall in its core temperature. As a result, the gravitational pull takes over. Gradually the star begins to collapse. In this process the atoms present in the star break into electrons, protons and neutrons. The mutual repulsion between the electrons resists further contraction. The star, at this stage, is known as 'White dwarf'. In this process the star is reduced to one hundredth part of its original size, thereby the gravitational pull in the white dwarf becomes about 10000 times more than the gravitational force of the original star.

After some time, under certain conditions, the gravitational pull becomes too strong to overcome electron repulsion. The star begins to contract further and in this process of contraction, electrons and protons combine together to form neutrons. The star at this stage is called Neutron star. Its size is now reduced to five-hundredth part of the dwarf star and the gravitational attraction becomes about 100,000,000,00 times of the original star.

The light emitted from the neutron star reduces its energy and as a result its size further decreases. At some stage, no radiation's come out from this star. It is then called a black hole. These holes have such intense gravitational field that anything approaching it is trapped by it. It can never get out again.

Scientists are still looking for evidence of the actual existence of black holes in the universe. They have detected emissions of X-rays and infrared radiation's in the areas tentatively marked as black holes.

More Considerations :

Black holes could be of different sizes. Stephen Hawking (English physicist) has surmise that tiny black holes with masses as large as mountains are possible . Such black holes, would have formed only under the extreme conditions that cosmology theories state, existed in the very first moments of the universe. On the other hand, gigantic black holes, may lie at the center of galaxies. Some astronomers suggest that these galactic-core black holes may be linked to the differences that exist among galaxies, which range from normal ones such as our Milky Way to the highly active galaxies called radio galaxies and quasars. The galaxies commonly have magnetic fields, which cannot be explained as being the sum total of the magnetic fields of a galaxy's individual objects. An attempts to calculate theoretically the magnetic fields of galactic have faced many problems, and a number of theorists suggest that the existence of huge black holes at galactic cores would give some help in this direction.

Laws of physics suggest that black holes would emit particles and shrink with time. According to Hawking, their temperatures would rise as they shrank, and they might finally evaporate with an enormous burst of energy. Finally, a popular misconception is that black holes would act like cosmic vacuum cleaners, sucking up everything within reach. In fact their gravitational attraction would be no stronger than that of a normal star of the same mass.
---
IndiaVision Blog comments powered by
Tue 3 Mar 2009, 12:46 PM | Posted by admin

Once the alphabet ha been invented, man could write; but what was he to write on? He needed to find something on which information could be preserved indefinitely, something stable and durable, something easy to handle which was at the same time fairly tough but not too difficult to tear, and as light as possible so that it could be easily transported. Smooth rock surfaces were the first 'paper' used by mankind. Remember that prehistoric men drew and painted on the stone walls of their caves. Inscription on stone were very short, exhausting for their author and had the enormous disadvantage of being impossible to move. The same difficulty applies to tree trunks, which are used by some primitive peoples to this date. Before the arrival of paper as we know it a whole series of writing surfaces were invented using materials such as clay tablets, papyrus, waxed tablets and parchment.

Today paper is one of the mainsprings of our civilization. It is said that the standard of living of a country can be measured by the amount of paper it consumes. Without paper there would be no books, no magazines, no newspapers, no notebooks . . . and so on. Thanks to paper, man has at his disposal one of the most convenient methods of communication. There can be no doubt that the invention of paper was one of the most important events in the history of humanity.

The Babylonians invented tablets made of clay or mud on which they wrote with a stylus. The tablets were then baked.

The ancient Egyptians used papyrus, a substance derived from the plant of the same name, which has a triangular stem enveloped membrane which may be as much as 1m in length.

The Greeks and Romans had a different method of writing. They took notes on waxed tablets by mean of a pointed instrument which pierced the layer of wax.

About 300 BC a war broke out between the kingdoms of Pergamum and Egypt. Eumenes, monarch of Pergamum, ordered his subjects to find a material which could replace Egyptian papyrus. The learned man of the kingdom discovered a substance made from sheep skin. The wool was removed and the hide was scraped, beaten and stretched. It became known as 'parchment', derived from the name of the country.
In the Middle Ages the Arabs made known throughout Muslim Spain a material which was to replace all its predecessors. This was paper, whose manufacture they imported from far distant and mysterious realm of China.

The first paper appeared in China about 200 BC. Its name is derived from papyrus. Silk was transformed into paper by a process of pasting, but because silk was expensive, wool and cotton came to be used instead. This invention was attributed to Ts'ai Lun.

In the picture above, the manufacturing process used by the Chinese. They steeped mulberry or bamboo bark in water, then kneaded it to produce a paste from which they obtained smooth thin sheets of paper.
---
IndiaVision Blog comments powered by
Tue 3 Mar 2009, 12:32 PM | Posted by admin

The invention of zero has had a tremendous impact on the history of mankind because it made the development of higher mathematics possible. Although it is not known with certainty who invented it, yet there is no controversy about the claim that it was invented in India around landlord century A.D.

Right from the beginning of the civilization man has tried many different methods to write the numbers. For this purpose, Greeks used letters of their alphabet and Egyptians appropriate pictures. Romans used a complicated system. They used X to represent 10; 'C' to mark 100 and M for 1000. For one they used I, for 5 - 'V', for 50 - 'L,' for 500 - 'D'. They represented 4 by 'IV'. If they had to write 1648, they wrote 'M13CXLVIll'. This was indeed a complicated method.

However, long before the birth of Christ, the Hindus in India had invented a far better number system but without zero at that time. Later zero was invented. It was brought to Europe about the year 900 A.D. by the Arab traders and is called the Hindu-Arabic system.

In this system, all numbers are written within the nine digits 1, 2, 3, 4, 5, 6, 7, 8, 9 and the zero '0' (sunya). Here each figure has a value according to the place in which it is written. The Romans didn't have a zero in their system.

Zero has some peculiar properties. When it is added to or subtracted from any number, the result remains the same. When any number is multiplied by zero it becomes zero. It is the only number which can be divided by another number but it cannot divide any other number.

The expression 0/0 is neither meaningless nor meaningful. In fact, it is indeterminate. Zero is similar to all other natural numbers.

The invention of zero became the turning point in the development of culture and civilization - without which the progress of modern science, industry and commerce was inconceivable.
---
IndiaVision Blog comments powered by
Tue 3 Mar 2009, 12:13 PM | Posted by admin

Africa is a very big continent. Most of the people are black, or Negro. In the north, however, many people are Arabs, and in the south a lot of white people have made their homes.

If decided to take a journey by ship along the west coast of Africa, you will see palm trees near the shore and here and there African villages. Many of the little houses in the villages are made of dried mud with palm-leaf thatch roof. Most of them are round in shape. This is because the weather is usually very hot the people do not wear much clothing when they are working and very small children may run about without anything at all. Older children may wear a little frock or shorts. But for holidays and weddings the grown ups wear their very beautifully woven cloths, often of bright colors. The men wear the cloth draped round them with one end thrown over the shoulder. The women wear more like a shirt drawn up above the waist. It is a proud moment when a boy or girl is considered grown up enough to have one of these traditional dresses. It is possible that the village will have either a church or school. Although the building will have a roof the walls with low and the upper part open all the way round to let in the air. If the building is a school you may see a queue of children waiting to get in long before the teacher arrives. African children are very eager to learn and they are very proud that their village has a school when perhaps neighbouring villages have not!

Most of the Africans living in South Africa are Zulus. Some of them live in villages many of them work for the white people who live in big towns like Cape Town and Johannesburg. Some of them work in the gold mines near Johannesburg.

In the Central Africa near big rivers, like Zambezi and the new Kariba Lake, one can see hippos and crocodiles. In the trees will be monkeys and clambering over rocks be big baboons. Sometimes herd of wild elephants will come trumpeting through the jungle, trampling down the crops and even trees and on grassland there are lions.

Traveling towards north through great Congo country, the Sudan and the great Sahara desert lies on the way. The biggest desert in the world and the endless sand goes on and on for hundreds of miles. This great desert kept the people of the countries of north separated from the rest of the continent for hundreds of years.
---
IndiaVision Blog comments powered by
Tue 3 Mar 2009, 12:07 PM | Posted by admin

Bats are among the world's least appreciated and most endangered animals, thanks to centuries of myth and superstition. Contrary to common misconceptions, bats are not blind, they are not rodents and they won't get tangled in your hair. The truth is that bats are mong the most gentle and beneficial animals on earth.

A bat is a winged mammal with the ability to fly. It's ability to maintain sustained flight, unique among mammals, results from the modification of hand-like forelimbs into wings. Bats are mammals just like humans which means all bats are warm blooded, have hair, bear young ones and nurse them.

All bats can see but some use special sonar system called echolocation. These bats make high frequency calls either out of their mouths or noses and then listen for echoes to bounce from the objects in front of them. They're able to form pictures in their brains by listening to the reflected sounds. In this way, bats are able to comfortably move around at night, avoiding predators, locating their food and capturing insects in total darkness.

Bats belong to the order Chiroptera and are divided into two suborders: the Megachiroptera (megabats) and the Microchiroptera (microbats). Microbats detect their prey using echolocation while most megabats cannot echolocate but have highly developed eyesight.

Starting out as insect eaters, there are now bats that live on fruit, fish, nectar, blood, rodents, frogs, and even other bats. With this great variability in their way of life, bats have become the second largest mammalian order and are now spread over most of globe.

Nearly 70% of the 950 species of bats feed mainly on insects. Others eat fruit, nectar, and pollen; a few eat blood, fish, or other mammals. Fruit eaters or frugivorous bats living in tropical climates have very good eyesight and sense of smell for finding ripe fruit to eat. The nectar and pollen feeders are found in desert areas. Carnivorous bats living in India, Southeast Asia, Australia and South America, have sharp claws and teeth for catching small vertebrates like fish, birds, small mammals and reptiles. A few Latin American bats called vampire bats eat only blood.

Vampire bats do not actually suck blood. They lap it up like a dog drinking water. They use their sharp, highly modified teeth to make a shallow wound and secrete an anticoagulant in their saliva to inhibit clotting of the blood. The vampire's bite is painful but not usually dangerous, though the saliva may transmit certain diseases.

Bats are nocturnal or active at twilight and hence natural enemies of night flying insects. A single bat can catch 200 mosquito-sized insects in one hour.

Unlike other animals, a bat's body is best adapted for hanging upside down. Bats actually have specialised tendons that cling to their roosts without expending any energy. Hanging upside down also provide bats with roosting space away from predators in safe places in trees and building that few other animals can use.

Bats have low rates of reproduction. Most species produce one or two pups in a litter. Some species that hibernate have unusual reproductive cycles. Mating takes place in autumn, and the females store sperm in their reproductive tracts during winter. Ovulation and fertilisation occur in spring. The gestation period for most of these species is about 40-70 days and for some up to 100 days. In the vampire bat the gestation could be as much as 8 months.

The new-born bats are large and are nursed from pectoral mammary glands by their mothers. Some young bats first fly at about the age of three weeks, a time when their milk teeth are replaced by permanent teeth.

There is no place like home for bats. They spend half their lives in roost, where they rest, mate, tend their young, and hibernate. Bats have always lived in extraordinary places. Trees and caves are their favourite haunts, but they are also found in foliage, crevices in rocks, in spaces under the bark of trees, termite hills and cliffs. Some make tents out of the leaves, some roost in the hollow stems of bamboos. Species that roost in caves and trees often form huge colonies. Over the years bats have found alternative homes in buildings.

However human activities are encroaching on bat's space. Caves have been disturbed by mining and cave exploration activities. Trees are being cut and cleared. The loss of habitat has taken its toll on the nocturnal creatures. World-wide there are now fewer than 1,000 species.

Mortality among bats is usually accidental or is associated with human activity. Some temperate species are remarkably long-lived; little brown bats have been recorded as living for 30 years, but 10 years is probably more common in that species.

Bats are very beneficial to earth. Tropical bats are key elements in rain forest ecosystems, which rely on them to pollinate flowers and disperse seeds for countless bees and shrubs. Bat droppings in caves support whole ecosystems of unique organisms including bacteria useful in detoxifying wastes, improving detergents and producing antibiotics.

Lesser known facts about bats

• Vampire bats adopt orphans and have been known to risk their lives to share food with less fortunate roost-mates.

• Bumblebee bat is the world's smallest mammal. It's found in Thailand and weighs less than a penny.

• Giant flying foxes found in Indonesia have wingspans of nearly 6 feet. They are called flying foxes because their faces resemble those of little foxes.

• The tiny woolly bats of West Africa usurp the webs of colonial spiders.

• The Honduran white bat is pure white in colour and has yellow nose and ears. It cuts large leaves to make tents that protect its small colonies from jungle rains.

• Frog eating bats can identify edible frogs from poisonous frogs by merely listening to their mating calls.
---
IndiaVision Blog comments powered by
Tue 3 Mar 2009, 11:42 AM | Posted by admin

The Bermuda Triangle or Devil's Triangle is a mysterious region in the North Atlantic ocean in which more than 50 ships and 20 planes have disappeared during the past two hundred years. This area is bounded on its three sides by Florida, Puerto Rico and Bermuda. The triangle extends between latitude 25 degree to 40 degree N and longitude 55 degree to 85 degree W and covers an area of 3,900,000 sq km (1,500,000 sq mi).

As soon as a ship reaches this region it fails to send radio signals and disappears mysteriously. The most notable was the loss of U.S. nuclear submarine 'Scorpion', in May 1968. In December 1945 five bombers on a routine training were also lost. A rescue mission also vanished in this triangle. So far more than 1000 people have lost lives in this area.

Although there have been many attempts yet nobody has been able to unravel its baffling mystery. Some scientists believe that violent downward air currents destroyed the ships and planes and swift ocean currents carried wreckage away. Some others maintain that there is a strong magnetic field in this area which cuts away the radio signals. But, so far, nobody has been able to put forth a fully convincing account.
---
IndiaVision Blog comments powered by
Mon 2 Mar 2009, 20:17 PM | Posted by admin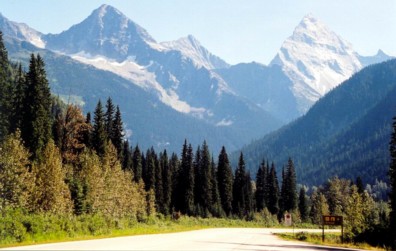 A mountain is a landmass elevated considerably above e its surrounding areas. Usually the land tracts, more than 300 m in height, are called mountains. All the mountains have been formed due to the violent changes in the earth. Most of the mountains are found connected in chains or ranges. Do you know which are the famous mountains of the world?

Main mountain ranges of Asia are as follows :

The Himalayas is the largest mountain range on the earth. It is about 2413 kilometers long. It contains the highest peak in the world, the Mount Everest, which is 8848 m. (29028 ft.) high. Karakoram is the second largest mountain range of Asia. Its highest peak K2 is 8610.7 meters high. Pamir is. another famous chain whose height ranges from 3352.8 meters to 3962.45 meters.

The main mountain ranges of Europe are :

The Alps, Caucasus, Carpathians, Pyrenees and Urals. The Alps extend upto 1190 meters. Its highest peak is Mont Blanc which is 4810.1 meters high. Caucasus range has a length of 1432 kilometers. Its highest peak is 5633. meters high Mount Elbrus. Carpathian ranges are thickly forested. Pyrenees occupies the isthumus between France and Spain. Pico de Aneto is its highest peak with an elevation of 3404.05 m Ural range is 2413 kilometers long. It lies between, Asia and Europe.

The mountain ranges of Africa form independent units. They are separated by great distances from one another. Abyssinian highlands, Atlas, Ruwenzori, and Kilimanjaro are the main ranges. Abyssinian highlands are a vast mountain area. Its highest peak is Ras Dashan which is 4620.2 meters high. Atlas range is about 2413 kilometers long. Ruwenzori is a small chain extending upto 104.585 kilometers. It has four main peaks. It has thick forests. Kilimanjaro is an inactive volcano with a height of 5963 meters.

North America has only two main mountain ranges : Rocky mountains and Appalachians. The Rocky ranges run from north to south. They are 3539 km in length. Mount Mckinley is its highest peak which has a height of 6194 m. Appalachian ranges are extremely ancient mountains and do not have very high peaks. Its highest point is the Mt. Metchell which is 2037.3 m above sea level.

The Andes is the only main range of South America and is 7360 kilometers long. Its highest peak is Aconcagua which has a height of 6960.1 meters.

The highest mountain of Australia is Kosciusko which is 2226 meters high.

There are certain mountains in the world which originated from the bottom of the sea and have risen above the sea level. Mauna Kea is one such mountain. Its height above sea level is 4205 meters and under the sea is 4877 meters. Its total height comes to be 9082 meters. Thus from its base it is even higher than Mount Everest.
---
IndiaVision Blog comments powered by
Mon 2 Mar 2009, 20:12 PM | Posted by admin

"Environment" is a much-used world today. This is because all over the world we have come to realize that man does not live alone, but in delicate balance with the wild animals and plants of the natural world. We need to learn about nature for our survival. Nature is not dull. Things are happening around us all the time. Even if you spent your whole life studying nature you could never hope to know everything, so there is plenty of room for amateur naturalists to make their own studies. Amateurs have found many important discoveries.

This topic of 4to40.com will help you to find out how nature works.

Basic equipments

A nature table : it should be strong enough to support the weight of your aquarium and big enough to allow you to sort out the masses of shells and seaweeds, bones and caterpillars that you bound to collect as you become more and more interested. If you haven't got room for a whole table a nature shelf will do fine, and a piece of soft board on the wall behind will display some of your collection splendidly.

A notebook with a pencil attached : It should be always in your pocket. This is to jot down casual observations in the field. It's no good trying to remember things when you get home. Try to make a few rough drawings as well. You can keep a proper Nature diary on the nature table in which you write up your findings and make more careful illustrations. It's good idea to use maps and photographs if you can. This adds a really professional touch.

Hides or blinds : They are useful for observation and photography. You can make a simple hide out of greenish brown cotton or canvas stretched over a frame of sticks.

A hand lens or magnifying glass : It is indispensable to real nature watchers. Use one to take a look at the detail of a butterfly's wing or the sting of a nettle or a wasp.

Binoculars : They are absolutely necessary for bird watching; 8 x 30 magnification is ideal to start with.

A good torch : It is invaluable for nighttime explorations.

A fishing net : This is required for pond dipping can be made with a circle of stiff wire attached to a long pole and covered with netting, or cheap one are easily available. For catching very small aquatic animals you can attach a plastic containers to the bottom of the net.

You will need a number of containers -
Boxes, small tins, saucers and other containers, in which, you carry your discoveries home. Fungi, flowers and feathers are very fragile. Each needs a special traveling box. You will need a plastic bucket with a lid for expeditions to the stream. And don't forget your rubber boots.
---
IndiaVision Blog comments powered by
Mon 2 Mar 2009, 20:06 PM | Posted by admin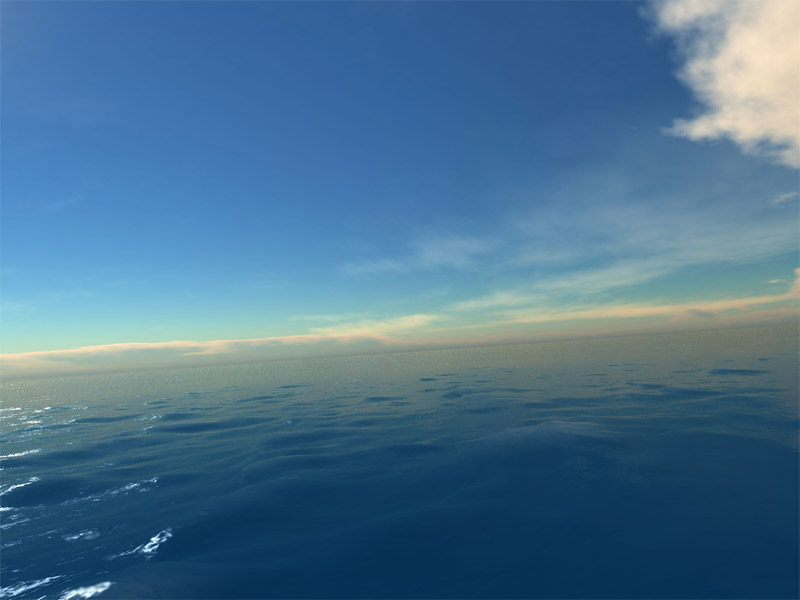 Our planet has the wrong name. Our ascendants named it Earth, after finding land all around them, but if they had known what was earth really, they would have named it Ocean. The total area covered by water is 70.8 per cent.

There is no other planet like Earth in the entire Solar System - the nearest planet to sun - Mercury, has no free water at all. It is so small that it lacks sufficient gravitational force to hold atmosphere or gases such as water vapor. If ever these gases existed on this planet, it must have evaporated into the space leaving it dry and lifeless as the moon.

Venus - is the second nearest planet to the sun. It is large enough to hold gases with its gravitational forces. It has an atmosphere and a dense layer of white clouds which completely covers it surface. It is believed they consist of dry dust, suspended in a combination of gases largely made up of carbon dioxide with some nitrogen. Only a trace of water vapor has ever been detected in Venus atmosphere.

Then comes our planet Earth. And next to Earth i.e. forth planet of our Solar System is Mars. It is farthest out from sun. It has a very thin layer of atmosphere and also a small amount of surface water. Icy patches come and go on its poles like a thin frost at certain seasons of Martian year. This tiny film of water may possibly support some low form of life, but there is nothing on Mars resembling an Ocean. Otherwise Mars is the main centre of attraction for the space studies, for its atmosphere and if it have any life form on it.

The planet that lies beyond Mars - Jupiter, Saturn, Uranus, and Neptune - are all too cold to have ocean, might be they have lot of water in form of ice. Saturn's three rings are believed to consist of throng of ice - covered particles, but none of the ice around it can become liquid. Even in the area where the sun reaches, the surface temperature on these outer planets range from 200° below zero. And as for the tiny outer most planet, Pluto, little is known about it and it is also too far and too cold to have a sea.

The Earth's Oceans are unique in the sun's family of planets. They do exist because the earth has a surface temperature in which water remains a liquid - between 32° Fahrenheit (below which, under ordinary conditions it freezes) and 212° Fahrenheit (above which, it becomes a gas).

It seems that water - liquid water have been designed expressly to make the world hospitable to life. Water has an unusual property of storing heat. As a result, the ocean act as a great heat reservoirs, moderating the high temperature of summer and cold of winter. Unlike most liquids, which contract when they solidify, water expands by 9% when it freezes. That is why, ice floats instead of sinking. The ice is thus accessible to the sun's rays, which limit its spread and depths of cold polar seas remains unfrozen, enabling the creatures that live in them to survive.

Water can dissolve more substances than any other liquid known. No life could exist on earth for a moment if water did not have this capability. Living organisms, big or small carry on the business of life by amazing variety of chemical reactions, many of which occur only when water is present to dissolve the reacting substances and bring their molecules together. Water forms part of many chemical compounds found in living tissues. 70% of human body is water. All the living creatures need water - which comes ultimately from the oceans. The Oceans - shaper of the world's surface, moderator of climate and cradle of life is unbelievably large.

Conventions divide it into 4 oceans: The Pacific, the Indian, the Atlantic and the Arctic. The size of the Pacific is equal to the size of other three oceans combined together. These oceans along with their fringing gulfs and smaller seas form an interconnected system, estimating 6x1050 water molecules circulating endlessly.

The sea contains 330 million cubic miles of water. The volume of all land above sea level is only one eighteenth as great. Land's tallest peak, 29,028 foot high Mount Everest, could be sunk without a trace in the ocean's greatest abyss, the 35,800 foot deep Mariana Trench in western Pacific. If all the dents and holes are removed and earth's surface is smoothed out, no land would show at all. The ocean would cover the entire globe to a depth of 12000 feet.

Sea water is a treasure of variety of salts and minerals in solution. Oxygen, carbon dioxide and nitrogen from the atmosphere are found dissolved in sea water. The dissolved oxygen is what the sea creatures breathe and dissolved carbon dioxide is used by green plants in the sea to produce food.

The average salinity of the sea water is about 3.5 per cent i.e. a cubic mile of sea water contains 166 million tons of salt, and the sea as a whole contains enough salt to cover the continents with a 500 feet thick layer. The salinity of the sea varies from place to place, but no where do the oceans approach the salinity of such inland seas as Great Salt Lake. The average salt content, 28 per cent, the land locked and concentrated remnant of an ancient sea that once covered much of western North America and left its salt behind.

Sea water is an important commercial source of common salt, magnesium metal, bromine and a number of other substances in wide industrial use. There are many materials found in the sea, which have no commercial value. The difficulty is low concentration. For instance, sea water contains gold at the rate of 38 pound per cubic mile. This is the equivalent of a mere .0004 of an ounce.


Where does all the salt in the sea comes from? Answer is that part of it has come from the breaking up of rocks by frost and erosion, the gradual wearing away of mountains, which releases locked in chemicals and permits them to be carried down to the ocean in solution by rain water. The rest has come from the rocks beneath the ocean bed. There has been a constant slow addition to the sea's alinity over hundreds of millions of years. There is an interesting way of surveying this: the body cells of animals including fish have a lower salt content than sea water has from this it is possible to conclude that sea water, at the times life first took shape, was less salty than it is now.

The depth of the sea is still barely known. For a long time there was no way of getting down to the bottom, or of learning what the depths were like without going down there. The deepest a free-swimming diver can go without underwater breathing gear is about 100 feet; with the development of breathing apparatus, skin divvers can now descend 200 feet or more and helmeted divers can descend 600 feet if they breathe a special mixture of gases. Modern submarines operate at depths of 600 feet.

We have learned about the ocean bottom in the way we have been learning about space - by inventing instruments and techniques to bring back information from places to which a man cannot easily go. One of the most unexpected and astonishing discovery is that there are differences between the land and the ocean areas that go down several hundred miles into the centre o of the earth. The land and sea make different "provinces". The continents are made of granitic rock, where as the bed of the deep ocean consist of heavier kind of rock, called basalt. The earth crust - the thin outermost layer - is far thinner under the sea than it is on the land. Yet another discovery under the ocean is the 40,000 mile submarine mountain range, by far the longest in the world, named Mid- Ocean Ridge. Another discovery is the mineral called "nodules", these are potato-sized lumps of maganese, cobalt, iron and nickel existing in incredible profusion on certain part of ocean floor. Nodules are formed through the passage of time, by a process not fully understood, around bits of clay, shark's teeth, or the ear bone of long-dead whales.

Ocean is a mystery with all these mysterious things underneath. No one can actually accurately guess at the number of individual organisms that live there. The life of the ocean is divided into distinct realms, each with its own group of creatures that feed upon each other and depend on earth other in different ways. There is first the tidal zone, where the earth and sea meet. Then comes the realm of the shallow seas around the continents, which goes down to about 500 feet. It is in these two zones that the vast majority of all marines' life occurs. The deep sea adds two regions, the zone of light and the zone of perpetual darkness. In the clear water of western Pacific light still be seen at a depth of 1000 feet. But for the practical purpose the light ends at about 600 feet. Below that there is too little light to support the growth of grass of sea-the tiny, single celled green plants whose ability to form sugar and starch with the aid of sunlight makes them the base of great food pyramids of the ocean.
---
IndiaVision Blog comments powered by
Mon 2 Mar 2009, 19:53 PM | Posted by admin

Water Snakes


As their name suggests, watersnakes spend most of their time in water. They eat frogs and fish. None of the Indian freshwater snakes are venomous- but if you pick one up, watch out for its sharp teeth! Brackish-water snakes have mild venom to help them catch their prey. But the venom is not harmful to man.

Watersnakes are average-sized snakes: not too thin and not too fat. They do not move fast on land like tree snakes but take their time getting around. Once in the water, however, they are strong, swift swimmers.

Keelback and Olive Keelback
Most of the 20 or more kinds of watersnakes in India are "keelbacks"-which means that each scale has a tiny fold in it. The most common freshwater snakes are the checkered keelback and the olive keelback. Both are widely found in India but are mostly snakes of the plains and lower hills. The checkered keelback varies in color from back to yellow, with a back-and –white checked pattern. It has black straks on the eye and a long head. It is active both during day and at night. We have seen them flatten their heads and rear up like cobras when frightened. A freshly caught checkered keelback is a real biter. The female lays her 20 to 40 eggs in a hole or tunnel, and stays with them until hatching time.

The olive keelback has a thinner head than its checkered cousin, and its body is dark green. It is a cool-headed snake which almost never bites (unless you are a tadpole or frog!). one of the most interesting thing we know about olive keelback is that it eats mosquito larvae; another friendly service that snakes of free of cost!

Dog Faced Water Snake

Another well-known watersnake is the dog-faced water snake, a common inhabitant of muddy estuarine creeks, salt pans and brackish ponds and rivers near the sea. It is grey with black marking on the back, and two stripes running behind each eye. It is a rough, dull snake, one of the six species of "rear fanged" swamp snakes in India.

A typical "dog-faced" habitat is near our home where we sometimes go fishing at night. It is brackish tidal creek. At night in flashlight the mud seems to be alive with grey bodies. We have watched "dog-faces" catch and swallow spiny fish and perform elaborate territorial dance in pale moonlight. On land this snake is one of the "side winders". In rapid movement, it does a kind of sideways leap. All brackish watersnakes give birth to about 10 to 30 young at a time.

During the rains when friends tell you that they have seen large number of snakes crossing the road, these are invariably watersnakes. When we are called to catch a snake in somebody's house it is usually a watersnake. And when someone boasts about having killed a venomous snake, it is very often a harmless watersnake.

Watersnakes are killed in lakhs for the skin industry once rat snakes and cobra became hard to find.

Burrowing Snakes

Burrowing snakes live underground. Of course, there are also other snakes that go underground to escape the heat of the sun and to hide from predators. But burrower's are the only ones that can dig their own holes. The other has to depend on the holes made by crabs, rats and termites. The burrowing snake's skull is as powerful as the point of a crowbar. Its stocky body and strong neck muscles make it easy for the snake to bulldoze its way through soft soil. The species from the hills are so dependent on remaining cool that they often die in a human hand (Which usually has a temperature of about 37º C).

There are three groups of burrowing snakes in India: the small worm snakes (often mistaken for worms), the sheildtails or uropeltids, and the sand boas.

Worm Snakes
There are 14 species of worm snakes, all of which belong to the genus Typhlina. It is easy to mistake most of them for worms, until you see the shiny eyes and minute shiny scales. The commonest one is reddish brown and found throughout India. Scientists were startled to find that they could locate males in this genus and discovered that worm snakes are "parthenogenic". That is, a female can fertilize her own 5 to 8 eggs without the help of a male.

Worm snakes are found in moist, wet earth or under leaves. They feed on worms and maggots, which they hunt underground. When handled, like burrowers, these snakes poke with their tails in defence. This gives people the idea that they are stinging with their tails-which of course no snake is capable of doing.

Sheildtails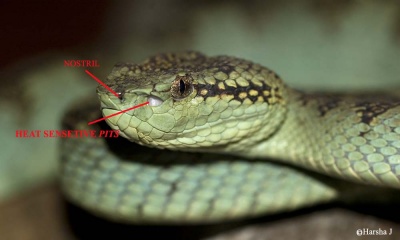 while looking for snakes in the hills of southern India we often come across these small stubby snakes. Their scales are smooth and glossy. It is interesting that shieldtails have very colorful bellies, while the back is usually a dull color. This combination helps the snake greatly in its survival against predators. The back is an effective camouflage, while the bright color of the belly mislead snake-eaters into thinking it is distasteful. Shieldtails have a special shiny iridescence, which prevents dirt and mud from sticking to their bodies. There are over 40 of these remarkable snakes in the hill of south and central India. They have living young, generally 3 to 5, and feed on earthworms and larvae.

Each hill range has at least one distinct species, which has evolved completely separately from its cousins. These snakes are therefore of great interest to scientists studying the evolution of animals. Each group develops its special characteristics so that it can survive in its specific environment. Just as the giraffe developed a long neck in order to eat the leaves that the other grazing animals of Africa could not reach, each species of sheildtail has developed its own specialties to help it feed and escape from predators.

Shieldtails are forest snakes and the cutting down of thousands of acres of trees every year has made them rare in many areas. When large forest trees are cut down, the soil and air underneath heat up immediately, killing all the small animals and plants that can only live in cool, shady places.

Sand Boas

Sand Boas are related to the well-known boa constrictor of South America. They are also closely related to the python. All these non-venomous snakes kill their prey by squeezing them in their muscular coils. There are two species of sand boas in India. Both are stocky, thick-bodied snakes, especially suited for underground activities but the common sand boa has a blotched pattern of spots and wavy bands and a very rough, keeled, dull body while the red sand boa is very different: it is reddish brown, smooth and glossy. However, the greatest dissimilarity is in the tail. The red sand boa (which is black in north-west India) has a tail so blunt that it looks as though it has been chopped off. In temperament too they do not resemble each other. The common sand boa is easily irritated and is quick to strike and bite, while the red sand boa has great patience and will never bite. This makes it an ideal snake for a child to be introduced to. Sand boas mostly eat rodents, which makes them another friend of the farmer. We have watched a tiny new-born sand boa catch and kill a little mouse with as much confidence and skill as a giant python might display in catching a wild boar for dinner. Sand boas have live young, usually 6 to 8, and newly hatched boas eat small mice, lizards, birds and insects. Recently, our son heard some birds squawking in alarm and ran out to find a babbler tightly held in the coils of a sand boa which had obviously been lying in wait for an unwary bird to hop by.

Land Sankes
Many different kinds of large land snake are found in the plains of India. The rat snake or dhaman is one of these, as is the famous python. Others like the trinket and the royal snakes are common, but we don't see them as often. There are also a number of smaller land snakes, which are widespread like the kukri, the wolf snake and the racer.

Rat Snake
Rat snakes are large, fast moving snakes which grow to a length of 2 ½ metres. Their size and color are similar to the cobras. Rat snakes are found wherever rats are prevalent. So, of course, they are often found in rice fields. As hill forests are cleared and agriculture spreads to the slopes, rat snakes too are spreading "upwards". We recently saw one 2,000 metres up in palnis. Formerly they were rarely seen above 1,000 metres.

The rat snake is active during the day, hunting for rodents, frogs and birds along fields and in bushes. Large rat snakes can give a painful bite and are quick to defend themselves. We have heard them growl throatily, like the king cobra, when first caught. The color varies from jet black all the way to yellowish or brown. The female lays about 8 to 16 eggs and the young start their diet on frogs. During the breeding season, male rat snakes perform a combat dance. This is actually their way of protecting the area they live in and preventing other male snakes from coming into their territory.

Many other snakes also perform this wrestling match in which the contestants don't get hurt. But it is always between males and has nothing to do with mating, as people claim. Because rat snakes are the most frequently seen large Indian snakes, myths and stories about them are common.

Pythons

Pythons are among the largest snakes in the world. They grow to 8 or 9 metros in length and have enough muscle power to overcome and swallow a full-grown leopard. The two species of python found in India are the Indian rock python, which lives in both scrub forest and dense jungle throughout the country, and the regal python, which is found in north-east India and Nicobar islands. The one there is possibility of your seeing is the rock python although the snakeskin industry has all but wiped it out in many areas.

Rock pythons grow to 6 metres in length and are heavy bodied, smooth snakes with a brown blotchy pattern much like that of the common sand boa. An interesting feature of pythons is that they have "spurs". Snakes have evolved from lizard-like reptiles with legs, and the python and boas are the only snakes which has not completely lost their legs. They live in cool, damp caves, tree stumps and hollows. They hunt at night for small mammals and other prey. They can go for days without eating, but must have water. One specimen in a zoo didn't eat for two years.

Female rock pythons lay up to 100 eggs between March and June and stay with them for the 80 days till they hatch. When herpetologists (those who study snakes) first discovered that pythons stay with their eggs, they thought that the snake was safeguarding the eggs from predators like the mongoose and the wild pig. We know that the mother python also keeps the eggs free from fungus, maintains them at the right dampness, and protects them from ants. But most wonderful of all, she can control the temperature at which they are incubating. She can raise her own body temperature by jerking her muscles. The faster she jerks the warmer she gets, thus warming up the eggs.

Discoveries like this are constantly being made about snakes, because there is still a lot to be learnt about these fascinating creatures. Studying snakes is thus not only interesting but there is also great scope for making new discoveries in the field.
---
IndiaVision Blog comments powered by
Mon 2 Mar 2009, 19:38 PM | Posted by admin

Snake People


Most people are ready to flee the moment they see a snake. But there are also those who actively seek out snakes. When, for example, millions of snakes skins were being sent abroad from India every year, some people became professional snake catchers. They earned their living by catching snakes and selling their skins. They mostly caught the large land snakes like the rat snake, cobra, Russell's viper, python and sand boa.

In southern India it was Irula tribals of Tamil Nadu who supplied most of the skins for export. We have worked with them for over ten years, and admire their magical talent for finding snakes. Chockalingam and Rajendran, Raman and Vellai and our many other Irula friends know more about snakes than you or we could ever hope to. One of them has only to see a faint track in the sand, bend down to study it, and he can tell you that it was a small cobra which passed that way barely ten minutes ago. He follows the track and a hundred metres away comes to a rat hole in a patch of scrub forest. Dig, dig, dig with a crowbar and yes! the cobra is at home: there is a smooth, very fresh track going into the hole. More digging as the burrow bends this way and that, till finally a tail appears. A furious cobra is pulled out, hissing angrily at having its afternoon rest so rudely disturbed.

The export of snake skins is now banned, and some Irulas catch snakes for their venom instead. This is sold to the serum Institute in Pune, the King Institute in Madras and other laboratories where anti-venom serum is made. The Irulas have formed a society called Irula Snake-catchers Cooperative Society where snakes are brought and stored in cool mud pots. Their venom is extracted three times. The snake is caught behind the neck and held over a rubber sheet stretched over a glass. Angry and frightened, the snake is eager to defend itself and bites into the sheet. After three such extraction a week apart, the snake is released back into the forest and the venom dried into a powder and sold.

Many states have communities of snake catchers. The Mahrs of Maharastra catch the small saw-scaled vipers for Haffkine Institute, which also makes anti-venom serum.

Outside Bhubaneshwar in Orrisa is Patia, a small village of snake-charmers. These snake people, all surnamed Das, specialize in catching the King Cobra which lives in the mangrove swamps of Orissa coast. They defang the snakes and carry them around the countryside, displaying them in big cities.

There is, however one kind of snake-catcher who most of us have come across. A neighbour in Bombay once asked a "snake-catcher" to rid his compound of snakes and we watched him get to work. Asking everyone to stand back, he walked around the garden playing his flute. Suddenly, he jumped behind a bush and came out holding a struggling cobra by the tail. Everyone gasped, and he went on to pull out four more snakes from our friend's small compound, mostly harmless sand boas, which he assured us were vipers. On checking the cobra more closely we found that they had already been neatly defanged. This cunning fellow had brought his own snakes with him!

The snake-charmer who you see on the streets with his flute and basket is not a snake-catcher at all. He buys cobras from people who go out and catch them, and tears the fangs out for safety. Sometimes the snake's mouth is cruelly stitched together. Naturally, all this makes the snake very sick. It cannot eat without teeth and dies within month or two. The cobra you see "dancing" to the snake-charmer's flute is actually a very sick, frightened animal tired of life.

Snakes are worshipped in many countries of the world. In India the gods Shiva and Vishnu are often shown with a snake, and there even is a goddess of snakebite. In Battis Shirala in Maharashtra during the harvest festival of Nag Panchami, men, women, and children worship freshly caught cobra with flowers, ghee and money. In the United States, there are Christian groups who believe that if you have faith, even a venomous snake cannot harm you. They have meetings where rattlesnakes and other venomous snakes are kept in boxes. People step forward, put their hands inside the boxes and pull out the snakes. They believe that even if bitten the person won't die. This has had fatal results.

The Shans of Burma have strange ritual. An expert snake-catcher goes into the forest and brings back a huge king cobra. On an auspicious day, the snake is taken to an open field and people surround it. Its basket is opened and as it rises to its full height, hood spread, a girl walks forward, lean over and kisses it on the top of the head.

Some people eat snakes. There are restaurants in Hong Kong where you can choose the one you want from a cage full of live snakes. Your choice is then killed and cooked for you. In the Indoesian province of Irian Jaya, Rom was invited to christmas feast by the Korodesis on the Rouffaer river. One of the delicacies was steamed python! ( He reported that it tasted good, a lot like chicken.) In our own country, tribes like Chakmas of north-east and Poliyars of south-west make snakes a regular part of their diet. To others, the fat and meat are valuable as medicines.

In the world of research on snakes, some names have become legendary. Raymond Ditmars, the curator of the Bronx Zoo in New York perhaps did more than anyone perhaps did more than anyone else to popularize snakes and encourage young people to learn about them. His book Snakes of the world was the bible of young snake lovers in the United States. PJP Ionides, an English army officer who settle in Africa, was a hunter and snake-catcher, reowned for his courage. He caught mambas, boomslangs, puff adders and other deadly African snakes for Zoo and venom centers all over the world.


But for many, the guru of snake-men is Bill Haast, who until recently had a snake park in Miami, Florida. He extracts the venom's of snakes from all over the world: cobras and kraits from India and Pakistan, king cobras from Thailand, puff adders and mambas from Africa, Australian tiger snakes and taipans-and hundreds more. But he is most famous for the way he handles and extracts venom from the massive, 4 1/2metre king cobra. He takes the king cobra out of its box and handles it directly without tongs, a snake hook or any other instrument. Again and again he amazes visitors by the agile, calm way with which he faces the world's deadliest snakes. No one has been known to survive the bite of the king cobra except Bill Haast. And how do you think he manages this? When young, he decided to immunize himself against certain snake venoms, and just as we get vaccinated against cholera and typhoid he injected himself with bigger and bigger doses of snake venoms till his body built up an immunity to them. someone joked that he had so much venom in his blood "that he better not bite anyone." Anyway, this has saved him when bitten by the king cobra-he could not have survived otherwise. He has had over a hundred bites from venomous snakes.

The venomous Snakes

The Big Four
There are 236 species of snakes in India. In size, color and habits they can be very different from each other. Although about 50 of these are venomous, most are no threat to man. The deadly banded Krait of Bengal, for example, rarely bites. Snake charmers hold them around their necks as if they were no dangerous than rubber pipes! The only venomous snakes to be wary of those we call the Big Four: The cobra, Krait, Russell's viper and saw scaled viper. These are the common dangerous snakes of India that you may come into contact with. While you can learn about and handle the harmless snakes, take care to keep clear of the Big Four. Leave them alone and they will do the same. Let us take a brief look at these important personalities.

Cobra
We are familiar with the Cobra, which is one of the best know snakes in the world. When frightened, cobras raise themselves and spread out their famous hood. This is called 'defence display". By rearing up and trying to look bigger, the snake is showing its enemy that it is a dangerous animal.


Cobras are a widespread group of snakes. On the Indian subcontinent we have three kinds: the monocled, spectacled and black. The king cobra is not a true cobra. It is only related to the cobras through it stands up and spreads its hood. The spitting cobra of Africa and parts of South - East Asia shoots out venom from its fangs in the way that a person squirts liquid out of a syringe. It aims the venom at its enemy's eyes to blind it while it makes its escape.

Cobras are widely hunted in India for their skin and this has made them shy and timid. They are mostly active at dusk, hunting along the edges of paddy fields for rats and mice. Although you may occasionally see cobras in forests, they live mostly in cultivated areas-because that's where rats are.

Cobras lay 10 to 30 eggs between June and August, and the Irula snake-catchers have found that the female stays with them until they hatch two months later. We have found cobras in eggs in termite mounds, rat holes, earth bunds, tree hollows and other sheltered places.

Krait
The common Krait is easy to recognize. Its bluish-black body has white cross bands and head is short and blunt. Kraits grow to 1 ½ metres in length and are the most dangerous of the Big Four. Krait venom is ten times as powerful as that of the cobra. Of all Asian land snakes its venom is the most toxic.

Kraits are nocturnal. They are active at night and rest during the day. They are found throughout India and live mostly in sandy soil in rat burrows. Their favourite hiding places are piles of rubble and bricks which provide many nooks and crannies to shelter in. Kraits are cannibalistic- they eat snakes. They also eat rats, lizards and birds. The female lays about 10 to 15 eggs and like the cobra, stays with them until they hatch.

Russell's Viper
The Russell's viper is a fat, bulky snake but it can move with surprising speed when in danger. If attacked, it may jump like a spring and attack with all its might. Its regular chain-like pattern and flat arrow-shaped head makes it easy to recognize. Its fangs are long and curved, all the better to kill rats and other prey with.

Like all snakes, Russell' viper bite if bothered. But sometimes not even then. Last year we had a brush with one that turned out to be a real gentleman. Rom heard our dogs barking loudly one night and went out to see what was wrong. He stepped off the verandah and YOUCH! Felt a rough, vipery surface under his foot. That instant a loud hissing filled the night. Rom shot up into the air, landing half a metre away from a large metre-long Russell's viper. He had stepped squarely-and heavily-on its back, giving it plenty of time to flash around and bite him if it wanted to. This experience taught us to always carry a light at night.

While out catching snakes with the Irulas we have found that Russell's viper like open scrub country best. Cactus hedges bordering cultivation are especially favoured. So while walking through thorny hedges and borders watch where you step! Russell's vipers mostly eat rats. They have living young, usually 20 to 40 at a time. They are very beautiful and brightly colored, and like all venomous snakes, are equipped with venom and fangs from birth.

Saw-Scaled
The saw-scaled viper is smallest member of the Big Four (in south India it grow to only 30 cm in length). But this little animal is cause of many bites as it is common and widely distributed. The body has a brownish and white zigzag pattern and the head, as in all vipers, is flat. These vipers are snakes of flat, open country and like hiding under rocks and boulders or in low scrub bushes. In the Ratnagiri district of Maharashtra, Rom, with the help of the local Mahrs snake-catchers, found thousands of them under boulders during the rainy season.

Like kraits, saw-scaled vipers are nocturnal but sometimes can be seen in large numbers in the sun after a wet night. Being ectothermic (cool blooded), all snakes can make themselves warmer or cooler by basking in the sun or lying in the shade. Saw-scaled vipers eat a variety of prey including mice, small birds, lizards and believe it or not- scorpions! They have living young, usually 4 to 8 at a time, which are just 8cm at birth.

They are confused with their look alike Non-venomous snakes
For those of us who live in India, it is very important to learn to identify the Big Four dangerous snakes. It is easy to make mistakes because they look like other snakes. At first sight cobra looks a bit like the non-venomous rat snake; but remember that the rat snake has a more pointed head and larger eyes. In comparison, the cobra has a rounded head. The Krait is often confused with the smaller, harmless wolf snake, the Russell's viper with the python, and saw-scaled viper with the longer and thinner cat snake.

Once you know about the habits of the Big Four and where they live, you can keep out of their way. When walking through thorny scrub, don't keep looking up into the trees-glance down at the path frequently to make sure you don't step on a snake and get bitten. Again, when out after dusk be sure to carry a light. You may not be as lucky as Rom was with the Russell's viper!

Other Venomous Snakes

The Big Four are the common dangerous snakes of India and the ones that you have to usually watch out for. But there are others which you may chance upon, through the possibility of seeing them is small unless you actually looking for them. Snake collectors go to collect pit vipers, or to Small Island to watch sea snakes laying their eggs during the breeding season. Besides the Big Four there are four major groups of venomous snakes in India.

Sea Snakes

We live on the coast near Madras and often watch fishermen pulling up their nets outside our gate. Sometimes, along with the fish being emptied into the big woven baskets, there's a sea snake thrashing about. We have watched, again and again, the fishermen pick up the snake by its mid-body and throw it back into the sea. How carelessly these fisher folk treat this deadly venomous snake, for which there is no anti-venom serum in India! But the truth is that sea snakes generally do not bite and are not a danger to swimmers to fishermen. In the Pacific, we swam up to one, which quickly dived backwards and disappeared into a crevice in the coral reef.

There are 20 kinds of sea snakes, which live and feed in the coastal waters of India. The most common are the hook-nosed and the banded sea snakes. All sea snakes have flat, paddle-like tails, which help to propel them through the water. They eat fish, and this is perhaps why they have such powerful venomous. The snake must paralyse its slippery prey before the latter swims off.

Because they live in the sea we know very little about sea snakes. Most species have live young. But one, the amphibious sea snake, comes ashore to lay its eggs on rocky islands and outcrops like those in the Andamans. On Lion Island, off the coast of New Guinea, we saw several of these snakes one afternoon, resting under the coolness of fallen leaves. They lay in piles like banded spaghetti and when one of us stepped on a snake by mistake it did not even try to bite.

Sea snakes can hold their breath and stay underwater for five hours, diving to depths of over 100 metres. Like other marine reptiles, such as sea turtle and saltwater crocodiles, they have glands through excess salt is expelled by the body.

Pit Vipers
Pit vipers are so called because they have small "pits" because the nostrils and eyes. These are heat detectors, so sensitive that they can feel the change in the temperature when a warm-blooded animal comes near. Even when you blindfold a pit viper it can hunt and catch prey. Pit vipers are commonly found in tea and coffee plantations in India, as the elevation and climate of the areas where these crops are grown suits them best. There are over 15 species of pit vipers and bites are fairly common. But the venom is not very powerful and seldom results in death. Among the most common species are the Malabar and the hump-nosed pit vipers.

Pit vipers are forest snakes. They lead secretive lives and feed on frogs, lizards and small birds. Young pit vipers often use a "trick" to attract frogs and lizards: they lift their colorful tails as a lure and, as the animal comes close to investigate it is caught. Some pit vipers live in trees, other along wet, cool stream banks on the ground and bushes.

King Cobras
King cobras, the largest of the world's venomous snakes, have the most interesting life story of any snake. They are the only that build a nest, and they may also pair for life. Rom has caught several in the jungles of south India and seen females on their nests in the steamy, thick jungles of the Andaman Islands. He found that stories about king cobras attacking people are not true. They are gentle, highly intelligent snakes that are away from humans if given the chance.

In India, king cobra live mostly in the Western Ghats, the hill forests of north-east and the Himalayan foot-hills, which are cool and forested. Interestingly, they are also found in the streamy, thick jungles of the Andaman Islands and the north-east coast. They are often reported- and shot! In tea and coffee estates, which have taken over a lot of their habitat. In building her nest the female scrapes leaves together and makes a mound in which she lays her 20 to 30 eggs. One nest in the Andamans was 30cm high. She stays on or near her nest until the eggs hatch 60 days later. The brightly-banded young disperse soon after hatching. King cobras are cannibalistic, and eat other snakes. The young eat small snakes like keelbacks and watersnakes, and adults feed mostly on rat snakes.

Since king cobra live in dense jungle areas, encounters with man are rare and there are no recent records of deaths from their bites. Bill Haast is one of the few known survivors of king cobra bites.

Coral Snakes

The venomous coral snakes are brightly colored, thin snakes of which there are 5 species in India. The largest, the striped coral snake grows to a metre in length and could be dangerous. However, there are no records of deaths from coral snake bites in India. In America, children sometimes pick up the brightly coloured snakes mistaking them for the scarlet king snake and other non-venomous species, but fortunately there are few bites.

Coral snakes live in many different habitats, from scrub lands to high up in the Himalayas. They are active at night and sleep during the day under leaves humus or logs. They lay eggs. Like many small snakes, coral snakes have cunning ways of defending themselves against their enemies. For example, they will wave their colorful tails in the air to draw attention away from the head.

Snakebite
In the old days, before anti-venom was made in India, there was good reason to fear snakes. There was no cure for snakebite so a nip from a venomous snake could lead to death. However, by the early 1900s anti-venom serum was produced by the Haffkine Institute in Mumbai. It is a wonder drug, which saves thousands of lives each year. Anti-venom is made by injecting tiny doses of snake venom into horses. The horses build up immunity to the venom. Their blood is then used to make the life saving anti-venom. What is really remarkable is the speed with which it acts. We have seen a man bitten by a cobra who was almost totally paralysed; he seemed too far-gone for help. But with the anti-venom serum, Natesan was sitting up and drinking tea within half an hour.

Snake venom is actually kind of highly evolved saliva, which the snake uses to both kill as well as digest its prey. Venom was not made against man. Snakes inhabited the earth long before we did!

There are two kinds of snake venom. One effects the nerves (the venom of the cobra and Krait), the other the blood (that of the vipers). Polyvalent anti-venom is effective against the bites of the Big Four.

If a venomous snake bites someone, just remember two things: get to hospital and get anti-venom serum. Don't waste precious time on old wives' remedies, mantras and herbal preparations.

If you are bitten by a snake, try to remain calm. When a person is frightened or excited his blood circulates faster, and the venom will spread quicker too. Next a cloth tourniquet or band should be tied above the bite. If you have a bite on the hand, tie it on the upper arm. If the snake bites the foot or leg, tie it on the thigh. It should not be too tight. You should be able to slip a finger under the cloth.

But all bites from venomous snakes do not lead to death. Very few are fatal. Just as every mosquito bite does not cause malaria, so every snakebite does not cause poisoning. Most of the snake people we know have had "dry bites", which means that no venom was injected. But since some snake venoms (like that of the Krait) do not have immediate effect even in a bad bite, it is wise to go to hospital.

Tree Snakes

Tree snakes are thin, long and fast moving. They have good eyesight, which helps them hunt lizards, tree frogs and birds in treetops and bushes. Once spotted the prey is caught quickly, on the run. As tree snakes have to stalk and catch their prey in the open during the day, they depend on their eyesight and speed.

In India there are three main groups of tree snakes: the bronzebacks, the vine snakes and the cat snakes. The common bronzeback tree snake is found throughout India, being often seen in gardens and inside palm leaf roofs where it seeks shade and shelter. This is the snake that gardeners frequently glimpse as it zips through a bed of flowers or potted fern. Its coloring is a beautiful dark brown with a light bronze stripe. The overall effect is chocolate-like.

The prey of the bronzeback includes the fast, shiny lizards known as skinks. We watched a bronzeback outside our window as it caught a skink which promptly shed its tail (have you ever seen lizard do this?). The bronzeback paused to swallow the tail, then dug into the sand and got the rest of the skink too.

Bronzeback are wiry and athletic snake, jumping from branch to branch when fleeing or chasing prey. The female lays about 6 small long eggs in a hole or crevice. In south India the young hatch around early June, in time to catch the frogs and other creatures that emerges with the first rains.

The second group of tree snakes is the vine snakes. These are the cartoons of the snake world, with long, pointed heads and baleful eyes. Their bright green coloring and pointed heads make them easy to recognize. The common vine snake is found all over India. When frightened, it breathes hard and fills its body with air. This shows up the white-and-black checkered pattern between the scales. With this checkerboard pattern and wide pink mouth it look impressive. Vine snakes bear about 8 living young, which are snub-nosed replicas of the parents. There are several hill species, which may be brownish or orange, with less pointed head.

Cat snakes are so called because of their large eyes and nocturnal habits. They are very thin, long snakes, which use their feathery tongues to "smell" food: geckos, other lizards, mice, and small birds. Cat snakes lay 6 to 8 eggs. They are "rear fanged" which means that they have long teeth in the back of the mouth, and Forsten' s cat snake, which grows to 2 metres can give a painful bite. Most of the 11 species are hill snakes but the common cat snake is found in the plains as well. It is often confused with the venomous saw-scaled viper. The cat snake is much thinner and is often found in palm-leaf roofs of huts.

But the most spectacular of the tree snakes is the flying tree snake. It is hard to believe that this snake actually glides down 30-metre high forest trees to the ground! It "flies" by flattening its body and sailing down like a paper rocket. We have kept these beautiful snakes in captivity and fed them geckos, mice and frogs. Their coloring is spectacular: black and yellow and white marking, and splashes of red. Flying snakes lay eggs, usually around 6 to 10 at a time.
---
IndiaVision Blog comments powered by
Mon 2 Mar 2009, 19:27 PM | Posted by admin

Introduction


Snakes are fascinating part of nature. Their color, movement and secretive habits make them seem more mysterious than other animals. For people who are especially interested in wildlife, snakes are a wonderful introduction to the world of nature. for one thing they are everywhere: you do not have to go into a special park or sanitary to see a snake.

Also some snakes like trinkets and sand boas are easy to keep in captivity. Many of the great naturalists of the world became interested in animals through pets. Observations of great scientific value are made by "Amateurs" who keep a python under their bed, or lizard in a shoe box.

Many parents will not allow their children to touch, or even go near, a snake. Venomous snakes should certainly not be handled. But holding a harmless snakes quickly dispels the fear of all snakes. You learn that snakes are not slimy, and that they are not out to harm you. But first, the beginner must learn to identify snakes correctly and know which ones to avoid.

The Natural History of Snakes

Some years ago Rom was in a rain forest in Karnataka, collecting snakes for his Snakes Park in Madras now Chennai. Just before sunset he heard the rustle of leaves. he looked down, and there was a black tail quickly disappearing into the bushes. Without hesitating, he dived after it- and got a big surprise! It was a large, 3 1/2 metre king cobra which whipped around and stood up, mouth open. The adventure ended well; the snake was caught and became a great attraction in the Park.

Being the largest venomous snake in the world, the king cobra deserves the first mention in a book on Indian snakes. It grows to over 5 metres in length and is often as thick as a fat man's arm. But the non-venomous anaconda of South America grows even larger. Anacondas are sometimes 9 metres long and can swallow a deer with ease. In India the reticulated python is the giant among snakes, often growing to 7 to 8 metres. Its more common cousin, the rock python, is heftier but grows to 6 metres. At the other extreme is the tiny worm snake. It is hard to believe that it is really a snake and it is often mistaken for an earthworm. A snake may be bright green and long, or dull brown and short. It may live in trees, or deep underground... or even in the ocean. It may eat rats or birds, fish and even other snakes. So when you are learning about snakes, don't expect them all to be alike, or to do the same things!

Snakes never stop growing; but they grow fastest in first two years of their lives. As Children always grow out of clothes and shoes, so snakes need new skin once in a while. The outer, thin layer of their skin becomes too tight so they grow a new one and crawl out of the old. This is called shedding, or sloughing. Just before shedding its skin the snake becomes dull and lazy. After it has shed it looks bright and alert. This renewal made the ancient Greeks believe that snakes forever.

Like us, snakes eat a wide variety of food. What they eat depends where they live, and how big they are. A water snake. for instance, can easily catch and swallow frogs and fish. Tree snakes often slyly capture a young bird from its nest. Most of the larger land-dwelling snakes eat rats. this makes them very valuable animals.

But snakes are easy to please, and do not go hungry if they don't get exactly what they want. We have even seen a cobra swallow a metre-long monitor lizard. Another one had foolishly caught a kingfisher. The beak got jammed sideways in its throat and had to be carefully eased out.

With their strong, muscular bodies and large size, pythons can tackle a wide variety of animal prey. At the Snake Park they were fed chickens and bandicoot rats, but in the wild they have a more interesting diet. large pythons have been known to overpower leopards and sambar. Snakes have a system of storing up fat in their bodies, so they don't have to eat every day. Smaller snakes feed once every few days, but larger ones can go for several weeks, and even months, without food.

Snakes do not chew their food. Infact their table manners are not dainty. They swallow their food whole. We often see a snake catch a frog or rat than seems far too big for it to handle. But the snake can open its mouth much wider than you imagine. Its neck stretches like a tight socks, and slowly but surely the food travels down the snake's throat. the inward-pointing teeth help to push it down.

Snakes mate only with their own species of snake. During the breeding season, female snakes leave a trail of scent on the ground from their musk glands. The musky smell helps males find females. Sometimes several males are seen chasing the local beauty! Some snakes lay eggs. The eggs are white and leathery, which makes it easy for the young to break through at hatching time. The female finds a safe, sheltered place in which to lay her eggs, and some species even stay with them until they hatch. Others are not so devoted and leave the eggs to their fate. This, of course, invites attacks from monitor lizards, mongooses and other animals.

But not all snakes lay eggs. Some have living youngs. Actually, they are "Ovoviviparous", which means that the eggs are incubated inside the female's body. Vine snakes, vipers, sea snakes and sand boas are born this way. Hatching snakes may be as small as an earthworm or over a foot length, depending on on the species.

Life is not easy for them in the beginning and they have to watch out for many enemies: birds, bull frogs. turtles and even mongooses. Young snakes eat small frogs, mice, and insects. Nature's timing is perfect and snakes usually hatch during the early rains when tadpoles, fish and insects are plentiful.


The snake's most deadly enemy is man. He kills snakes needlessly, sprays dangerous poisons around their homes and cuts down the forests in which they live. Snakes have many natural enemies too. The best known, of course, is the mongoose, that plucky little acrobat which seems to get the better of the snake every time. We have watched a crocodile catch and eat a large rat snake, and monitor lizard feeding on dead ones. Birds of prey (Like eagle) and water birds (herons, egrets) kill and eat snakes. They sometimes attack snakes when defending a nearby nest with eggs or chicks. Recently a friend was photographing a cobra sitting up, hood spread. Suddenly, out of the blue, a spotted owlet dived down like a rocket and hit the cobra on its head with its powerful talons. the snake died soon after. Sometimes nature's ways are cruel too.

Snakes do not have keen eyesight and often not able to recognize objects which are quite close by. Several times, when observing a snakes in a tree or bush closely, we have found it calmly climbing on to us! Once a cobra used Rom as a branch to get from one tree to another, when hunting for food, snakes use their sense of smell which is sharp. Interestingly, the main organ of smell is not the nose but the tongue picks up particles of smell from the ground by flicking in and out when the snake hunts. People believe that snakes can hear and even respond to the music.Seeing snakes swaying to the snake charmer's flute they think that the snakes are dancing to the music. This is certainly not true. In actual fact, the cobra is terrified of the giant man with his strange instrument, and is keeping an eye on his movements.It has been found that snakes do hear some airborne sounds through their lungs, but they mostly respond to vibrations. Snakes rely very little on their slight sense of hearing.

Why Protect Snakes?

We were out one day in the scrub forest outside Madras when we came upon a young cowherd hacking away at a harmless snake. "Why are you killing it?" We asked. "Because it's there," replied the boy promptly. And that is the reason why snakes are usually killed-just because they are found! Many people are terrified of snakes and believe all sorts of strange stories about them. If they see one, they think it must be killed immediately. You often hear of someone having killed a snake- the postman, mali, your uncle who lives on a farm, your cousin who was on a school picnic-and it is considered a feat of bravery. Why can't we let snakes alone?

But there is another reason for killing snakes- their skins. Snake skins are "tanned" or processed and made into wallets, handbags, belts and shoes. Today the export of snake skins is not allowed, but, even so, a large illegal trade continues. If you see someone you know buying a snake-skin article, be sure to tell them not to. You may save the life of a cobra or rat snake, sand boa or watersnake, and do a small but important service to the country. If snakes are to be used for their skins, it must be done scientifically, after making a proper study of their numbers. This is what is known today as the management of a wildlife resource. Much as a farmer manages his crop, animals too are grown in captivity or in fenced lands and a select number killed for their skins, meat and other products- this is quite different from random killings.

What good are snakes to us? Actually, they are very valuable animals. This is because they rat; and rat destroy up to half of India's food crops every year. You can only really understand the damage that rats do if you go into the fields during harvest time and see rat burrows and holes filled to the brim with grain. The Irula tribals, who eat rats, often find up to 10kg of rice paddy or peanuts in just one rat hole. The hard working rats fill their cheeks with grain and run back and forth from their holes, storing up food for the dry season.

Of course, there are other animals that rat too: birds, lizards, crocodiles, jackals and many others. But snakes are the only ones that can follow and catch a rat right down in its hole. Very often a snake will eat a rat in its burrow, and take over the hole for its own use. Over the years, we have admired the deadly efficiency with which snakes catch and kill rodents. We have seen pythons strike at bandicoots with lightning speed, and squeeze them in their muscular coils; small tree snakes tackling mice and young rats; sand boas burrowing their way into cunningly made rat holes. Nature's ways of keeping down the rat population are far more effective than those of man despite his advanced technologies. Rats soon become immune to the deadly pesticides that man pours into the ground, and quickly learns how to avoid getting trapped. Our own house, being open, attracts rats from all over the neighbourhood, and what a time we have trying to trap them! they soon learn to take the piece of cheese or bread from the trap without getting caught. So our solution was to release several big rat snakes on to our roof, and this seems to have helped. Let us give the snake his due. He is the most effective rat-trap invented so far.

There is another more direct way in which snakes help human beings. Their venom's have proved to be highly interesting chemical substances which can be used to make drugs. Cobra venom is used in the making of "Cobroxin", a medicine for relieving intense pain.

Snakes venom has many toxins, proteins and enzymes. Venom is produced by a pair of large salivary glands in the snake's "Cheeks". When a snake bites, it injects venom through a pair of hollow teeth called fangs. This help to kill its prey quickly, before the prey can defend itself or get away. This is important, because even a rat can be a powerful enemy, and snakes sometimes get badly bitten by rats when trying to eat them.

Another important use of venom is the manufacture of anti-venom serum, the cure for snakebite. Predators like snakes are a very important link in the chain of life that binds animals and plants together. And the loss of even one link in this chain can be harmful to all life on earth.

Myths About Snakes

Friends and relatives always seem to fantastic stories to tell about snakes. "This one can sting with its tail" or "That one strikes at people's eyes and pecks them out." if you don't know very much about a subject it is easy to believe anything strange. But when you learn about the natural history of snakes you realize how ridiculous such stories are.


For instance, many people believe that snakes drink milk. At the snake Park visitors have sometimes brought pitchers of milk for the snakes-which, I have to admit, went into the staff coffee! A very thirsty snake may take a sip of milk but it is certainly not natural food for snakes. Where would snakes get milk in the wild? You might as well say that tigers drink orange juice! But, people may argue that snakes suckle milk from cows and goats. What they seem to forget is that snakes have extremely sharp teeth and no cow would stand for that. Another popular-and untrue- myth is that cobra mate with rat snakes. Snakes mate only with their own kind. There might be cases of cross breeding in captivity, but it is not a natural occurrence.

These myths do a lot of harm to snakes. The easily tamed, kindly looking vine snake is feared everywhere for its supposed habit of pecking out people's eyes. In Tamil it is called Kann Kuthi Pambu - eye-pecking snake. One day when Rom was holding a vine snake, telling a group of children that it was harmless, it turned around and bit him on the nose! "It's not an eye pecker, it's a nose pecker!" yelled the delighted children. The bronzeback tree snake, which very rarely bites and is, of course, not venomous, is associated with another absurd belief: that after biting someone, it climbs a high tree nearby and there waits for the funeral of its victims! Such stories are told and retold, often even by the educated. The snake does not have brain that can think beyond feeding, resting and avoiding enemies. All this it does by instinct. It cannot think ahead or plan in the way higher animals like humans can. It is therefore wrong to attribute complex emotions like revenge and jealousy to snakes. Snakes have small, simple brains which tell them when to chase a rat, where to find water-nothing more complicated.

Myths about snakes exisst in other countries too. In America people talk about the hoop snake. They say that it puts its tail in its mouth and becomes like a hoop, or wheel and chases people down hills. Like Indians, many Americans too believe that all snakes are venemous.

There is often a fairly simple explanation for the origins of myths about snakes. Perhaps once a harassed vine snake struck someone's eye. Not that the soft, pointed nose could do any damage, but that could have given rise to the eye-pecking story. The widespread belief that if you kill a snake, its mate will return to the same spot to take revenge, may be attributed to the fact that all snakes have musk, which is released when the snake is excited. If killed or injured the snake releases its musk and nearby snake may smell it and come to investigate. It certainly hasn't come to attack the man who killed the snake!

There are several beliefs about snakes making people sick. It is wrongly said that sand boas cause leprosy. The only way to learn about snakes is to check your facts from a book or a person who has studied snakes.
---
IndiaVision Blog comments powered by
Mon 2 Mar 2009, 19:17 PM | Posted by admin

Introduction


The earliest crocodilians evolved over 200 million years ago. Crocodilians are usually considered to be the only living members of the Archosauria, the group which included the dinosaurs. The 23 species of alligators, crocodiles, and their kin, caiman and gharials, are collectively known as crocodilians. However, some scientists believe birds, which are the closest living relatives of crocodilians, should also be included in this group. Crocodilians play a vital role in the habitats where they are found. During times of drought, crocodilians create "wallows" or depressions in the ground, which fill with ground water and allow other animals to drink. They keep waterways open by clearing plants away when they swim. They are the top predators in their environments and help regulate populations of other animals. They break down nutrients for flora and fauna at the other end of the food chain, and the cycle starts over (insect eats plant, frog eats insect, alligator eats frog, alligator feeds plant.)

Difference between an alligator and a crocodile

Alligators have a rounded snout, while crocodiles have a triangular snout. Alligators can tolerate colder weather than crocodiles. The fourth lower tooth can be seen when the mouth is closed. In alligators, this tooth fits into a socket in the upper jaw.

Lets get into water...

In the hot, summer months, for about 15 minutes. In the winter, from 1 to 2 hours. Reptiles' metabolic rate, food and oxygen consumption, and activity level depends on the outside temperature. The warmer the temperature, the higher the metabolism, and the colder the temperature, the lower the metabolism.

Crocodilians are opportunistic feeders- they will eat anything they can catch. Young crocodilians feed primarily on small mammals, fish, insects, and amphibians such as frogs. Adults will consume these prey as well as larger mammals, birds, and reptiles found in their range.

The average clutch or group of eggs is from 20 to 60 eggs, depending on the species. The eggs are laid into a nest. Some species, like the alligators, build a nest of soil, leaves, and other vegetation. Other species, like the Mugger Crocodile, dig a tunnel-type nest.

Mother crocodilians will guard their nests for the 70 to 100 days it takes for the eggs to hatch, and assist in hatching. Babies may stay with their mothers for up to 2 years. She protects them from predators as best she can, but they are completely able to fend for themselves.

The 8 to 10 inch hatchling may grow 2 to 12 inches per year, depending on the species. Females may take 8 to 14 years, and males 10 to 17 years to mature.

Without internally probing the animals, one way to tell is by size- adult females are smaller than adult males. Average size for females is between 6 to 8 feet, for males, 10 to 12 feet.

The largest species is the Indopacific Crocodile, Crocodylus porosus, which may exceed lengths of 20 feet. The smallest is the Dwarf Caiman, Paleosuchus palpebrosus. This species only reaches 4 to 5 feet. The record length for American Alligators is 19'2".

It is illegal to capture, molest, feed or harm alligators, or possess or buy them without permits, or disturb their nests or eggs. They do not make good pets and become dangerous as they grow larger.

The maximum speed is around 11 mph. Bursts at these speeds are used primarily for catching prey, and escaping predators.

Large alligators can be dangerous, particularly those that have been fed by people. Feeding alligators and other wild animals is not only illegal, but causes them to lose their fear of humans. They become bold, aggressive and come to expect more food, which can be dangerous to people and ultimately to the animals. A mother crocodilian protecting her nest or young is very dangerous. In the United States from 1948 to 1995, there were 236 attacks on humans by alligators, 8 of which were fatal. Each year, there are thousands of attacks and hundreds of fatalities from Nile Crocodiles in Africa, and Indopacific Crocodiles in Asia and Australia.
---
IndiaVision Blog comments powered by
Mon 2 Mar 2009, 19:06 PM | Posted by admin

Habitats


Each species has its special place or habitat. An experienced bird-watcher can look at a forest, meadow, lake, swamp or field and predict almost exactly what birds he will find there. Some birds are found all over the world; others confine themselves to certain areas. Still others migrate from one country to another in winter in search of warmth and food, and then return in spring, when the season is more favourable.

Latitudes and altitudes affect the size of birds. Birds of the same species will be seen to become progressively smaller from the Himalayas to Cape Comorin. In the Himalayas and other mountains, birds are bigger in the cold upper regions and smaller in the foothills. Climate also affects the color of birds.

After climate, the most important factor controlling bird life is vegetation, which itself depends on latitude, temperature, rainfall and topography. In forests, the vegetation is different from that in cultivated land such as fields, orchards and parks.

Our forests are full of showy birds such as the large-pied hornbill, a black-and-white bird with a waxy yellow horn-shaped bill; gold-colored orioles; minivets in scarlet, black and yellow; paradise flycatchers in silvery white coats and tails hanging in streamers. There are also little sunbirds in purple, green, crimson and yellow and chloropsis in grass-green, peacock and many other brightly-colored birds.

The birds in villages, orchards and parks are more familiar to us. The sparrow likes to be near us because he knows he will find plenty of food there. You will also find numerous snuff-brown mynas walking about, half stooping and half stalking; and the more active black-and-white pied mynas, as also the magpie robin and the black-and yellow tit swooping around trees.

Where there are large tracts of cultivated land, you are likely to live near meadows, marshes, and edges of lakes, streams or rivers. The study of water birds in much more difficult than that of land birds.

Call-Notes

Birds have a language, which they use for various purposes. It is not so complicated as ours is, but it enables them to express themselves to one another. There are the call-notes, which serves as recognition between members of a species. There is the alarm-note, an expression of fear and a warning to keep their distance. There is the love-note, an important feature in courtship. They also sing from rivalry and defiance and sometimes give out harsh battle cries.


Some birds tend to be silent; others are noisy and seem to know a large variety of notes. Some are good talkers like the hill myna and parakeet, while others are accomplished songsters. Screams, grunts, wild cries, hooting, moaning and whistling are familiar notes of birdland.

The stork, for example, makes a clattering noise with his mandibles; woodpeckers make a drumming noise by a rapid hammering of their bills against a tree.

The young birds have a baby language of their own, which is not used after they grow up! They can make known their wants, fears and whereabouts to their parents. How do young ones learn the songs and call-notes of their own species? Well, experiments have proved that some inherit them; others learn by imitating their parents.

Children seem to believe that bird's sing with their bills. In the olden days bird fanciers used to split the tongues of some unfortunate birds to make them sing better! But bird-notes are produced deep down the windpipe, at the point where it branches off into bronchial tubes. A delicate little membrane is fixed at this point which produced the note of every bird.

The small, dull-colored birds are finest songsters. They more than make up their beautiful voices, whereas other birds use their bright colors to attract attention.

Bird-watchers depend more on their ears than on their eyes to track birds. On their walks, they pose every few minutes and listen intently to the notes of a hidden bird. The loudest and the best voices are heard during spring and early summer. The best time to hear Nature's choir is early in the morning and late in the afternoon.
---
IndiaVision Blog comments powered by
Mon 2 Mar 2009, 18:58 PM | Posted by admin

If you observe birds closely, you will learn a lot of interesting and amazing things about them. The birds you see flitting constantly from tree to tree are engaged in work. Like human beings, they set up home and have children; they even have language of their own.

In bird land there are craftsmen too- tailors, woodcutters, fishers and other workers.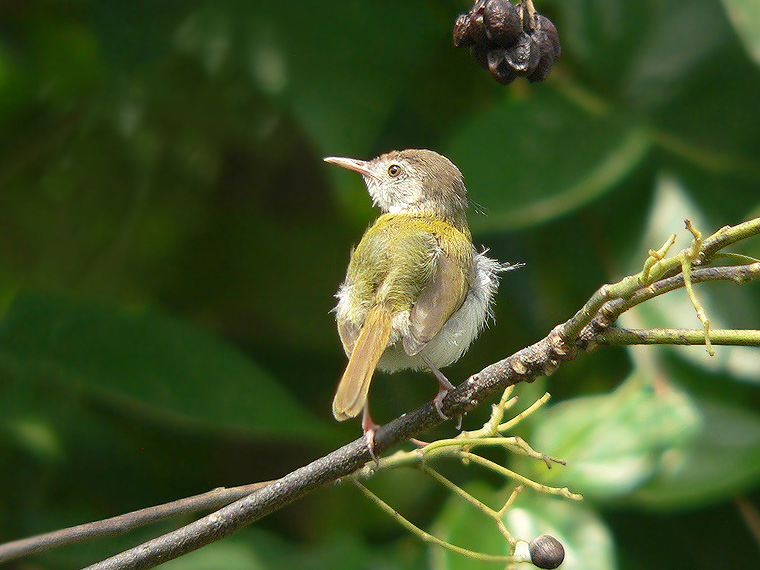 Tailors : The tailorbird uses fine fibers, cobwebs and silk from cocoons as thread. Then, taking two or more leaves, he sews them together skillfully with his sharp slender beak to make a nest.

Woodcutters : One example is the woodpecker, which hammers at tree trunks in search of insects. His bill has a sharp cutting edge. He uses it as an axe to splinter the bark or as a chisel to chip out holes.

This bird has a very interesting tongue. It is long, rounded and barbed, or fitted with a horny tip armed with sharp barbs. The tongue darts in and out of the bill, scooping and dislodging grubs and eggs.

Fishermen : Of all the fishermen among birds, the most lovely is the kingfisher. You will meet him on the banks of wooded lakes, quiet shady pools, or by the side of murmuring streams. Perched on an exposed bough overhanging the water, he gazes unwinkingly at the water below. If a silvery fish comes swimming by, he suddenly swoops down from his perch into the water. Soon he emerges with the fish held crosswise in his long, straight bill.

Scavengers : The vulture is one of the scavengers. With his large heavy body, baldhead and bare scraggy neck, he is not a pretty sight, but he is unrivalled in the perfection of flight. He soars and wheels high up in the air, surveying the world below. With his allies the kites, he patrols the streets, villages and burning-ghats, clearing away refuse from garbage dumps and removing dead animals left lying on the ground.

Thieves : The commonest of these is the crow. With his glossy black plumage and dark intelligent eyes, he is really most attractive. But nobody likes him because he will steal from man or animal. Whenever there is grain, in shop or field, you will find him stealing boldly. He even robs nests of eggs and young birds.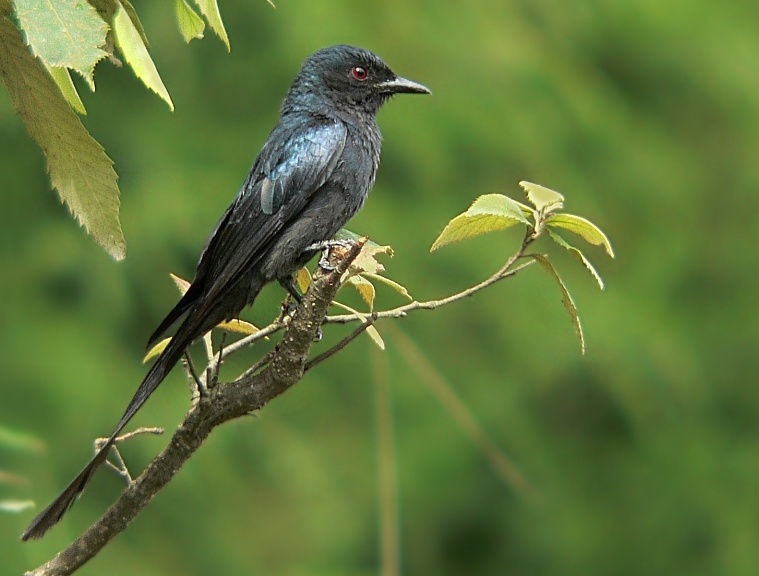 Policemen : The drongo is a perfect example. His plumage looks like a black glossy uniform. He keeps watch over the countryside and will not hesitate to attack birds much larger than himself. Timid birds build their nests near a drongo's, for he guards not only his own nest but also those of others in the neighbourhood. He is particularly hard on that egg-robber, the crow. He is the earliest bird to rise-as soon as the faintest glimmer of dawn break through the eastern whistle of the drongo is heard heralding the morn.

Night Watchmen : After sleeping away the daylight hours, the owl wakes when night falls. All night long he keeps vigil over the countryside, skimming noiselessly over fields and barns in search of mice and rats. His hooked beak and strong curved talons help in killing his victims.

Hunters : Eagles and hawks are the fierce hunters of the daytime. With their sharp, hooked beaks and powerful talons, they kill great numbers of field mice and squirrels, which do untold harm to crops; they feed on numberless harmful insects too. Their flight is strong and swift. Sharp hooked beaks and powerful talons help them to grasp and tear their victims with ease.

Idlers : The repeated 'Kuhu-Kuhu' of the koel must be familiar to you all. The koel is too lazy even to build her own nest. She cunningly lays her eggs in a crow's nest. The crow hatches the koel's eggs too and rears the young ones at his own. When they grow up, they belong, of course, to the koel family!

Singers : The magpie robin is foremost among the singers. In cold weather he whistles softly, but in spring, he pours out a fine range of melodies. He is a striking figure, especially when the melody is punctuated by a constant spreading and upward jerk of his black-and-white tail.

Dancers : It is a delight to watch the fantail flycatcher's dance. Hopping about among boughs, she suddenly stops and, turning from side to side with mincing steps, she begins dancing. She constantly opens and closes the rounded fan of her tail and flicks it daintily from side to side, almost exactly as a lady uses her fan.


Weavers : The weaver-bird's nest is just as neat as the tailor-bird's. Strongly woven from grass or palm-fiber, it is shaped like a bulb hanging from a short cord. Inside the nest runs a partition, which divides the spout from the chamber in which eggs are laid. The spout helps to keep out enemies. These birds do not try to hide their nests, as they always build in company. The nests, which are of all shapes and sizes, are hung at the tips of branches or palm fronds, usually over water.

Butchers : The shrike has earned for himself the popular name of 'butcher' because he has the strange habit of impaling his prey on thorns. He kills more than he needs to eat at one time and then stores the food in this way. He lives on insects, but does not hesitate to kill lizards and mice, which he pulls to pieces with his strong hooked bill.

Travellers : The wild duck is only one example of the many birds that travel or migrate. All kinds of duck come to India in winter from Europe, North Asia, Ladakh and Tibet.
---
IndiaVision Blog comments powered by
Mon 2 Mar 2009, 18:52 PM | Posted by admin

Protective Coloration and Mimicry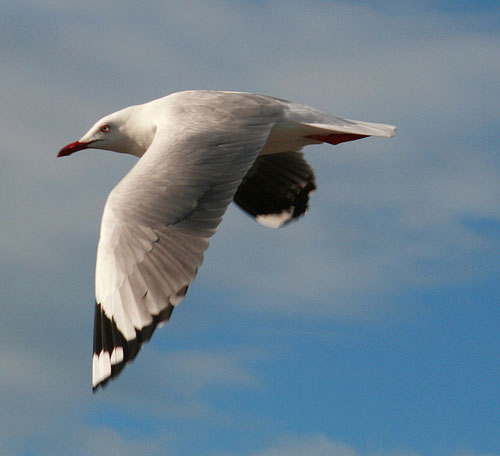 Who does not like birds? It is a great joy to watch these beautiful and graceful creatures. They always appear so busy, flying here and there, now hopping, now running about, chirping, singing, splashing and preening, taking great care to look neat and clean. We love them for their pretty ways and happy twittering. Without our little feathered friends, the world would be a dull place indeed.

Just think of all the varieties of feathers, and in what lovely patterns they are arranged. The plumage, as this natural covering of feathers is called, is indescribably delicate. All these patterns, so lovely in themselves, serve a very useful purpose. Because of the amazing way in which the color of the bird harmonises with vegetation and ground, accurately matching tint, shade and pattern, the plumage acts as a kind of camouflage, or "protective coloration".

The plumage of birds like the snipe and wood - cock, which live among weeds, grasses and fallen leaves, is mottled with irregular lines and patches. This resembles their usual background. The game birds - partridges and quails-which visit fields, have plumage, which is brown, with splashes of black. This coloration makes it difficult to see them, even if you are very near.

Birds, which live among green foliage, and in the strong contrast of bright sunlight, are decked in gaudy blues and greens, yellows and crimsons. These violent patches of color dazzle the eye of the enemy.

Quite distinct from camouflage is "mimicry", whereby weak, small birds resemble other stronger species of birds. The cuckoo, which resembles a hawk, is a good example of "protective mimicry."

How Birds Can Help Man

Birds are our chief allies in fighting insect pests. Without their aid, the world would have been desolate. For everywhere, in our fields, forest, gardens and orchards, there are armies of insects, small and large, which devour every variety of green things that grows. There are over 30,000 different kinds of insects in the Indian region alone. Insects are not always harmful. They, too, have their part to play in Nature's kingdom - and, therefore, many of them are useful. But they increase at such a rapid rate that their numbers have to be kept down; otherwise they would eat up every leaf, every blade of grass and the world would become a desert.

No other creatures are so well fitted to capture flying insects as swallows and swifts. Swallows are beautiful birds with long tapering wings and forked tails. They spend most of their time on the wing - wheeling, twisting, turning, twittering softly all the while. They feed on flying insects by sweeping to and fro in the air. They skim over the surface of the water to drink without pausing in flight. They are strong and swift on the wing, but are not very much at ease either on the ground or among the boughs of trees. They cannot hop or run like other birds because they have very delicate feet, which can only be used to hold slender perches like thin branches and telegraph or telephone wires.

Swifts, which circle and wheel tirelessly above towns and villages, are of a different order and are not related to the swallows though they resemble them in many ways. They can be distinguished from swallows by their very long, narrow, curving wings and uniform soot-brown plumage. They are aerial of birds. Rarely touching earth, they speed through the air, eating flies and midges.


The Woodpecker, another insect-eating bird, digs out insects hidden in stems and boughs of trees. Birds eat large number of insects in short period of time. One little bird has been observed to eat over six hundred caterpillars in less than half an hour; another small bird picked about 3,000 plant lice off a tree in the same space of time. A pair of sparrows flew backwards and forwards for over an hour, without a pause, returning twice every minute with a beakful of insects for their young ones.

Farmers dislike kites, eagles, hawks and other birds or prey because they steal chickens and farm birds. But, they also hunt field mice, rats and squirrels, which damage crops. Birds of prey help to preserve other birds by killing snakes and other creatures, which devour eggs and young ones. They also check diseases often fatal to man by killing destructive pests, which harbour and carry germs.

Vultures, kites and crows are efficient scavengers. By removing dead animals and refuse, they keep our roads and villages clean. During famines and floods, they swoop down in large numbers upon and devour dead animals which lie scattered everywhere. The speed with which vultures devour is astonishing.

Birds play a part in the cross-fertilization of flowers too. The tongues and bills of certain species of birds are designed to extract honey from the base of flower-tubes. Some of the golden pollen dust from the flowers sticks to the head and feathers of the bird; this is then carried away to the next flower it visits, which requires the pollen for fertilization.

Thousands of game birds, (quails, partridges, etc.) and waterfowl (duck, teal, snipe) are netted or shot, and sold in the market for the table. How much we enjoy eating them, and how much money the traders make each year! But we are being unkind to the little feathered creatures. They do us no harm; in fact, they do a lot of useful work for us.
---
IndiaVision Blog comments powered by
Mon 2 Mar 2009, 18:48 PM | Posted by admin

How long after mating do elephants produce their young?


Exact knowledge on this subject is not available. Estimates of the period of gestation in elephants range all the way from eighteen to twenty-two months. Dr. William, M. Mann, director of the National Zoological Park, says the gestation period in elephants is "about nineteen months, although there are more or less authentic records of twenty-one months." According to Raymond L. Ditmars, curator of mammals at the New York Zoological Park, the period of gestation in the Indian elephant is 641 days, which is considerably more than twenty-one months. There is no evidence to support the belief held by the natives of India and Burma that the gestation period is longer for a male calf than for a female. The scarcity of records is accounted for by two facts. Elephants are very secretive in their breeding habits, and in no country is this species of animal domesticated in the strict sense of the term. The elephants used as beasts of burden in southeastern Asia are maintained under conditions as similar as possible to those of wild animals, and the supply is recruited either by captures from wild herds or by animals born in a semi-wild state. As a rule Indian elephants are tractable, especially if captured young, and they are easily trained for service or show. African elephants are very rarely born in captivity. Indian elephants are not bred in confinement because the process of rearing them from birth to the adult age is slow and expensive and because wild adults captured in the jungle usually soon become gentle and cheerful workers.

How long is the longest elephant tusk on record?

The longest elephant tusk of which there is authentic record is eleven feet five and one-half inches in length, and eighteen inches in circumference at its maximum girth. This tusk and its mate, which is somewhat shorter, weigh together two hundred and ninetytwo pounds. They were taken from an elephant of the Sudan species -Loxodonta oxyotist - which was shot by an American a short distance from the border of Abyssinia at the beginning of the nineteenth century. King Menelik of Abyssinia obtained possession of the pair, which finally, by way of the London ivory market, found their way to the National Collection of Heads and Horns in New York City, where they are now on exhibition. The longest Indian elephant tusk on record is eight feet nine inches in length. Its maximum circumference is seventeen and one-fourth inches and it weighs eighty-one pounds.
---
IndiaVision Blog comments powered by
Mon 2 Mar 2009, 18:45 PM | Posted by admin

Dew pond is the name applied to certain shallow saucer-shaped basins which usually contain a supply of water even during prolonged drouths when ordinary ponds at lower levels dry up. The mode of replenishment is somewhat mysterious because the most successful dew ponds are situated on the highest points of the chalk downs of southern England, where the soil is extremely porous, where there are no springs, where evaporation proceeds more rapidly than in the valleys, and where many cattle and sheep consume large quantities of the water daily. They received their common name from the belief that they are replenished chiefly by the deposit of dew on the surface of the water, a belief which probably arose from the fact that during the hottest, weather the vegetation in the vicinity of such ponds is often thickly covered with dew after nightfall. Scientists who have investigated the subject report that dew has little if anything to do with the mysterious replenishment of the ponds during drouths. It is believed that they receive water from downland fogs and mists from the sea, in addition, of course, to the regular supply from rain. That fog or mist is the source of some water is confirmed by the fact that the ponds contain considerable quantities of sodium chloride and other salts. This theory would also explain why those ponds on the highest points of the chalk downs are usually the last to dry up during a drouth. Apparently the ponds have the power of attracting water from the mists, fogs, and low clouds, and accordingly in some sections of England they are known as mist ponds, fog ponds and cloud ponds. It is commonly believed by the people on the downs that dew ponds were made in prehistoric times. Certainly some of the ponds still in existence date back many generations. Even at the present time they are constructed along certain traditional lines. The essence of the typical dew pond is its waterproof bottom, which is made by puddling clay tempered with chalk or lime. Sometimes layers of straw are elaborately laid beneath the puddled clay bottom, but the purpose and value of this feature is a question of dispute among the pond builders themselves. Usually a layer of loose chalk rubble is placed over the clay to prevent cattle from perforating the bottom with their hoofs. As a rule the pond is filled the first time by artificial means.
---
IndiaVision Blog comments powered by
Mon 2 Mar 2009, 18:43 PM | Posted by admin

There is an old belief that a cat uses its whiskers to determine whether it can squeeze through a small hole or opening. According to this notion, the whiskers are exactly the same width as the animal's body and if they touch the sides of the hole the cat will not attempt to enter. Although not strictly true, there is a grain of truth in the belief. The large facial hairs, known scientifically as vibrissce, serve as feelers or organs of touch and they contribute materially to the cat's ability to move about in the dark. These hairs themselves, of course, are not sensitive, but the roots are provided with sensitive nerve-endings.

The most perfect organs of touch are the vibrissce or whiskers of the cat, which act as long levers in communicating impulses to the nerve fibers that terminate in clusters about the dermal sacs in which they are inserted. These cat-whiskers are merely specialized forms of such hairs as those which cover the bodies of most mammals, and which remain upon the human skin imbedded in minute sacs. Facial hairs of this type are particularly well developed, both in number and size, in those predatory species which hunt chiefly in jungles and other thick undergrowth. In the vegetable-eating bears the whiskers are few in number, small in size and apparently without any function. There may be a relationship between a cat's whiskers and its sense of sight. A naturalist found that cats with their whiskers cut short were unable to judge distances accurately. In experiments cats without whiskers would repeatedly miss their prey when springing for it. The investigator concluded that the facial hairs aid the animal to fix its eyes on its prey and that it is undoubtedly injurious to remove the whiskers from a cat which must hunt for a living.
---
IndiaVision Blog comments powered by
Mon 2 Mar 2009, 18:40 PM | Posted by admin

Millions of years ago, giant reptiles ruled the earth. These were called dinosaurs. The word 'dinosaur' comes from the Greek words meaning 'terrible lizard'. These reptiles lived during the Mesozoic era, which started about 225 million years ago, and lasted for about 160 million years. They became extinct some 65 million years ago - perhaps the changing conditions on the earth made life impossible for them. The exact reasons are, however, unknown and the experts have different opinions about it.

Dinosaurs were short - legged animals. They used to walk on their hind legs. Most of them had gigantic bodies. They were able t o live both on land and in water. Many dinosaurs had smooth skin while others had scaly skins and still other s were armored with large bony plates. Some dinosaurs were carnivorous (meat-eaters) while others were herbivorous (plant-eaters). All these dinosaurs originated from reptiles and consequently had retained their
characteristics.

In the beginning, their size was small and they could walk on their hind legs only, but as the conditions changed they started becoming larger. And, so, they needed four legs to walk. In course of time it became difficult for them to walk and hence they started spending most of their time in the rivers and the mud.

Dinosaurs are divided into two distinct classes :

• The saurischia and
• The ornithischia.

The lizard-hipped saurischians are further divided into two groups :

• The sauropods or herbivorous and
• The theropods or carnivorous.

The sauropods were the largest of the dinosaurs. They included the massive Brontosaurus (Thunder Lizard) whose length was upto 24 m and weight upto 45 metric tons. They had long necks and tails and walked on all four legs. Even larger than the Brontosaurus was the Brachiosaurus - the largest of all the dinosaurs. The Brachiosaurus weighed upto 85 metric tons.. The carnivorous theropods walked on their hind legs. They used their ftont legs for grabbing and tearing the food. They hunted down the herbivorous sauropods. The tyrannosaurus was the largest carnivorous animal. It was about 6 m long with teeth extending upto 15 cm.

The bird-hipped ornithischians included both the armor-plated dinosaurs and the duckbilled dinosaurs. They had long necks. They used to have two brains and were capable of swimming in water.
---
IndiaVision Blog comments powered by
Mon 2 Mar 2009, 18:36 PM | Posted by admin

In mid 1800, gold seekers rushed to California taking the route of the Isthmus of Panama. There they purchased hats imported from Ecuador. At that time, the hats came to be known by the name of their point of their purchase rather than their place of origin. In any event, the Panama hat became very popular.

In 1849, Ecuador exported more than 220,000 of them. Then, in 1855 a Frenchman who lived in Panama introduced the hats to the world's fair in Paris. The fashion-savvy French were impressed with the delicate material, some even describing it as "straw cloth." Soon it was virtually unthinkable to wear any other style.

The popularity of the Panama hat soared at the start of 20th century when a photograph of U.S. President Theodore Roosevelt sporting a stylish fino appeared in the world press. The demand of the Chic hat rose. Prominent companies around the globe began distributing them. In Turkey, modernization laws banned the traditional fez in 1925 and mandated the use of Panama hats. In 1944 the Panama hat had become Ecuador's primary export item.

By the second half of the 20th century, the popularity of the hats declined. But the Ecuador's finely woven Panama Hat's maintained its mystique. Expert hatters throughout the world compete for premium-grade specimens. Famous people from bygone eras and present days have been captivated by the elegance of Panama hat. It has graced the heads of Winston Churchill, Nikita Khrushchev, Humphrey Bogart and Michael Jordan - and many more.

The genuine Panama is light and airy, and it lasts for a lifetime. Each is hand-woven and therefore is one of its kind. Prices range from a few dollars for coarser hats to over $1000 for the rarest, the superfinos of Montecristi. Quality is determined by the fineness and regularity of the weave as well as the consistency of color. Of course there are mass production of imitations, but these doesn't last for long many of these imitations crack and others do not breathe.

Making of Panama Hat

Panama hat is made from a Palm like plant. It provide the supple yet resistant fiber called Toquilla. Ecuador's coastal lowlands provide ideal conditions for the growth and regeneration of this plant. The Ecuadorian hat artisans are considered to be among the world's finest weavers. It can take them six months or more to weave the high-quality Montecristi superfino hat. The length of each fiber in the hat is quite short, but in a genuine Panama hat, one can hardly tell where one strand ends and the next one begins. Furthermore, the strands are so tightly woven that even water will not seep through.

The town of Montecristi is renowned for its excellent hand woven hats. The masters of the Montecristi area weave in the early morning or late afternoon so that the equatorial heat does not effect the pliancy of the fiber. They begin the crown by meticulosly weaving circle upon circle of complex laced fiber until the desire diameter is achieved. Then the crown is placed on a cylindrical wood block so that the artisan's hands can deftly spiral downward as he weaves the sides. After many weeks his weaving proceeds at a right angle to form the brim. A thorough trimming, washing, and bleaching along with sundry finishing techniques produce the famed Panama Hat.
---
IndiaVision Blog comments powered by
Mon 2 Mar 2009, 18:16 PM | Posted by admin

Introduction - This is a remarkable book on trees – trees which are not just 'described' to you in words as having branches, leaves and sweet-smelling flowers, but trees which you can actually 'see' as you read. Big trees, tall trees, stately trees….all come alive with the cries and activities of the numerous birds and insects living on them, the age old myths associated with them and the author's personal comments, witty and insightful. Indeed, in many places, especially in villages in India, trees are quite inseparable from the way of life of the people.


As you go through the pages, the author takes you for a walk among the aerial roots and hanging branches of the big banyan, and through a thick grove of giant mango trees. While you sit on the steps of a temple here, sharing with a farmer his mid-day chapati, you can see in a distance the beautiful leaves of the peepal shimmering in the breeze, which seem to attract your attention and invite into their shade. The brilliance of the semal tree during the spring season is matchless, and so are the usefulness of the sal and the close association between the mahua and the lives of tribal people. As you reach the beaches at the southern most tip of the country, there appear before your eyes the tall, slender palm trees, seeming like "giant spiders climbing against the darkening sky". These palms are forever in motion, waving their tufts even when the air appears to be still. Some trees like the neem, imli, dhak and champa have been the favourites of many down the ages, including powerful spirits who are believed to dwell in them! And lastly, among the trees of the Himalayas, we have wonderful tales of the rhododendron, the deodar, the evergreen oak and the beautiful horse-chestnut, among many others.

The Mighty Banyan - Just as tall men are often the most gentle, so are big trees the most friendly. The banyan is probably the biggest and friendliest of all our trees.

We don't see many banyan trees in our cities nowadays. These trees like to have plenty of space in which to spread themselves out, but in our overcrowded cities, where there is barely enough living space for people, banyan trees don't have much of a chance. After all, a full-grown banyan takes up as large an area as a three-storey apartment building! Of course, many parks have banyan trees. And every village has at least one.

It is always cool, dark, and shady beneath the banyan. And it is a good tree for climbing. You can get up amongst its branches without much difficulty, and there is no danger of falling off. It is also one of the most comfortable trees to sit in. You can lean against its broad trunk and read a book, without any fear of being disturbed, for you will be completely hidden by the broad, glossy leaves.

The banyan is also very hospitable. Apart from boys and girls, it attracts a large number of visitors-birds, squirrels, insects, flying foxes -- and many of these interesting creatures actually live in the tree which is full of dark, private corners suitable for a variety of tenants. The banyan is rather like a hotel or boarding-house in which a number of different families live next door to each other without interfering very much in each other's business.

Avenues of banyan trees are not as common as they used to be, and roadside banyan can often be seen with their beautiful supporting roots cut off -- a sad spectacle. No other tree provides so much cool, refreshing shade on a hot summer's day, and for this reason, if for no other, this noble tree deserves our love and care.

These lines by George Morris could well be applied to the friendly banyan :
Woodman, spare that tree!Touch not a single bough!In youth it sheltered me, And I'll protect it now.


The Sacred Peepal - In some ways peepal trees are great show-offs. Even when there is no breeze, their beautiful leaves spin like tops, determined to attract you attention and invite you into their shade. And not only do they send down currents of cool air, but their long slender tips are also constantly striking together to make a sound like the pattering of raindrops.

No wonder the rishis of old chose to sit and meditate under these trees. And it was beneath a peepal that Gautama Buddha gained enlightenment. This tree came to be called the Bodhi, the 'tree of wisdom'.

To the Hindus, the peepal is especially sacred. Its roots, it is believed, represent Brahma, its bark Vishnu, its branches Shiv Mahadeva. "As the wide-spreading peepal tree is contained in a small seed," says the Vishnu Purana, "so is the whole universe contained in Brahma. In rural areas, when the new moon falls on a Monday, the peepal is still worshipped by women, who pour water on its trunk, and lay at its roots a copper coin and sweet-meats.

It is said to be dangerous to lie or cheat beneath a peepal tree, and sometimes to tease shopkeepers they are told that they ought not to plant one in a bazaar. All the same, there are plenty of peepal trees in our bazaars. It is a tree that grows wherever its seed falls; it will take root in a wall or on a roof-top or even in the fork of another tree if given the chance. As its roots are quite capable of pushing through bricks and mortar, it is best to plant it some distance away from buildings.

No other tree has a leaf which tapers to such a perfect point as the peepal. When it rains, you can see the water drip from the points. Water runs off more easily from a point than from a blunt end, and the sooner a leaf dries the better it is for the tree.

The leaf is beautiful, and has been likened to the perfect male physique. From the stalk (the human neck) the edges of the leaf run squarely out on either side (the shoulders) and then curve round and inwards to end in a finely-pointed tail (the waist), so that the suggestion is of a square, broad torso upon a narrow waist-a body such as we see in pictures of Krishna.

While the chief occupants of the banyan are various birds and insects, the peepal is said to be the residence of a wide variety of ghosts and mischievous spirits.

The most mischievous of these is the Munjia. He lives in lonely peepal trees, and rushes out at tongas, bullock-carts and bushes, trying his best to upset them! Our grandmothers still advise us not to yawn when passing under a peepal tree. Should you yawn, it is best to cover you mouth with your hand, or snap your fingers in front of it. "Otherwise," says Grandmother, "The Munjia will rush down your throat and completely ruin your digestion!"

peepal trees have very long lives. There are some ancient peepal in Hardwar which are even older than the present town, probably as old as the eleventh century Mayadevi Temple. A peepal tree taken from India to Sri Lanka in 288 B.C. is still alive and flourishing. Records of its growth were carefully preserved over the centuries, and it must new be 2257 years old.

To fell a peepal tree was once looked upon as a great sin. On the other hand, anyone who planted a peepal was said to receive the blessings of generations to come.

Let us also earn the blessings of future generations by planting not only more peepal trees -- which are quite capable of looking after themselves -- but all kinds of trees for shade and shelter, fruit and flower, beauty and utility.

Can you imagine a country without any trees, a country that has become one vast desert? Well, that is what could easily happen here if we keep cutting our trees and forests without bothering to grow others in their place.


Great Spirits of the Trees - No account of the trees of India would be complete without a mention of those old familiar favourites, the neem, the tamarind (or imli), the dhak and the champa – not forgetting the powerful spirits who are believed to dwell in them!

During the rains, when neem-pods fall and are crushed underfoot, they give out a strong, refreshing aroma that lingers in the air for days. This is because the neem gives out more oxygen than most trees. When the sages of old declared that the neem was a great purifier of the air, and that its leaves, bark and sap had medicinal qualities, they were quite right, for the tree is still valued in medicine today.

From the earliest times it was associated with the gods who protect us from disease. Some regarded the tree as sacred to Sitala, the goddess of smallpox. When children fell ill, a branch of the neem was waved over them. The tree is said to have sprung from the nectar of the gods, and people still chew the leaves to purify themselves, both in the physical and spiritual sense.

The tree is also connected with the sun, as in the story of Neembark, 'The Sun in the Neem Tree'.

The Sun-God invited to dinner a bairagi whose vows prevented him from eating except by daylight. Dinner was late, and as darkness fell, the bairagi feared he would have to go hungry, but Surajnarayan, the Sun-God, descended from the neem tree and continued to shine till dinner was over.


To early man, trees were objects of awe and wonder. The mystery of their growth, the movement of their leaves and branches, the way they seemed to die and come again to life in spring, the sudden growth of the plant from the seed -- all these appeared to be miracles as indeed they still are, miracles of nature!

Because of the tree's miraculous way of growing, people began to believe that it was occupied by spirits or a god, and devotion to the tree was devotion to the tree-god or the spirit that occupied it. Before a man cut down a tree, he had to beg its pardon for the injury he was about to do to it, and he would not even shake a tree at night because the tree spirit was asleep then and might be disturbed. When a tree was felled, the woodcutter would pour some ghee on the stump, saying: "Grow thou out of this, O Lord of the Forest, grow into a hundred shoots! May you grow with a thousand shoots!".

There was a forest in Bera, which was dedicated to a neighbouring temple, and no one dared buy or cut the trees there. The sacred groves near Mathura, where Lord Krishna played as a boy, were also protected for centuries. Today, even the sacred groves are disappearing, giving way to more and more houses for people. This is sad, because every human needs a tree of his own, if not to worship, at least to love.

The tamarind has for long been a favourite with both Hindus and Muslims. In Gwalior a famous tamarind stands over the tomb of Tansen, the great musician at Akbar's court. It has become a tradition for singers to eat its leaves to improve their voices.

tamarind leaves are used in curries, and the fruit is used both as a food and a medicine. The seeds too have their value, and they are put to use in an interesting way: they are ground into a paste, which makes strong cement used in binding books.

Another beautiful wayside tree is the champa, or magnolia, with its wax-like blossoms that pour out their fragrance on summer evenings. There are several kinds of magnolia; some are small, others are tall and stately. Magnolia wood polishes well, and is used for furniture, while the flowers are often used in religious ceremonies.

Near the tomb of a famous saint at Ahmedabad there used to be a large old champa tree -- perhaps it is still there -- the branches of which were hung with glass bangles. Those anxious to have children came and offered bangles to the saint -- the number of bangles depending on how many the supplicant could afford. If the saint favoured the wish, the champa tree "snatched up the bangles and wore them on its arms".

Another spectacular tree is the dhak, or palas, which has given the battlefield of Plassey its name. It has the habit of dropping its leaves when it flowers, the upper and outer branches standing out in sprays of bright orange. The flowers are sometimes used to dye the powder used at Holi and the wood, said to contain the seed of fire, is often used in lighting ceremonial fires.

The babul, or keekar tree, is not very impressive to look at, but it is valuable for its bark and wood, and it will grow almost anywhere, in desert or marshland. Babul wood is hard and durable, and is used for making wheels, curbs round wells, sugar and oil presses, rice-pounders, ploughs and other implements. The pod is a favourite food for cattle, sheep and goats.

Every tree is associated with legends and beliefs that go back into antiquity, into the timeless regions of man's pre-history. It is impossible here to do justice to all the beautiful trees that grow in India; but lest the tree-spirits be offended, let us promise to plant more trees, of all kinds, whenever and wherever possible.
---
IndiaVision Blog comments powered by
Mon 2 Mar 2009, 18:13 PM | Posted by admin

It is a common fallacy to suppose that it is colder in winter because the sun is then farther from the earth. As a matter of fact the sun is farthest from the earth in summer and closest in winter. In astronomy the point of nearest approach of a body to the sun is called perihelion, and the earth is at perihelion about January 3. Likewise the earth is farthest from the sun early in July. The seasons, spring, summer, fall and winter, occur because of the inclination of the earth's axis while the earth moves around the sun; that is, the seasons are produced mainly by the relative positions of the earth's axis in respect to the sun.

The principal reason for the difference in temperature between summer and winter is the angle at which the rays of the sun strike the earth, coupled with the longer duration of daylight in summer. The imaginary line from pole to pole which is known as the axis and around which the earth rotates is slightly tilted. As the earth moves in its annual orbit the Northern Hemisphere is tilted toward the sun half the year and away from it the other half. It is summer in the Northern Hemisphere when that portion of the earth is tilted toward the sun. The sun, while actually farther away then, is more directly overhead. It is winter in the Northern Hemisphere when that part of the earth is tilted away from the sun. Then the sun, while actually closer to the earth, is lower in the sky and its rays strike the earth at a much greater slant than they do in summer. This means that the rays of the sun must pass through a greater distance of atmosphere in the winter.

In the Southern Hemisphere the seasons are reversed. It is winter there while it is summer in the Northern Hemisphere, because the Southern Hemisphere is inclined away from the sun while the Northern Hemisphere is inclined toward it. There would be no seasons if the earth's axis were perpendicular to the plane of its orbit. Perpetual summer would exist on a belt near the Equator, while perpetual winter would exist on the parts nearer the poles.
---
IndiaVision Blog comments powered by
Mon 2 Mar 2009, 18:01 PM | Posted by admin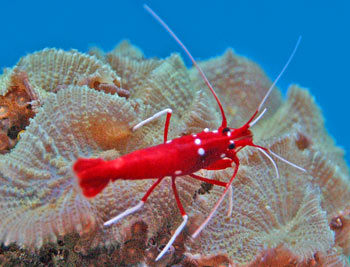 Just as insects dominate the land, having the largest population and variety, their relatives the Crustacean dominate the waters. Like worms, their bodies are segmented but the number of joints is far fewer. Their legs are jointed and their bodies are encased in hard armour made of chitin-a substance similar to the horn of cattle or our fingernails. They do not grow steadily, for the tough outer casing restricts expansion. They remain of the same size for many weeks or months. One fine day, their skin splits, and a soft animal come out. It drinks a lot of water and absorbs the lime from the water and starts building a new outer shell. When the new skin is soft, the body suddenly increases in size, but, in a few days the shell will have hardened, and no further growth will take place until the next time the skin splits. This process of throwing off the body-shell is known as moulting.

Many crustaceans can break off their limbs at will. The break occurs at a particular place, where a blood vessel gets squeezed to prevent bleeding. If an enemy catches a crustacean by a leg, this will break and remain behind with the enemy while the crustacean escape. A new limb will grow in its place.

Among the most numerous animals in the sea the copepods. Small in size, only a few millimeters long, they are the grazers of the sea, like sheep or goats on land. They feed on the small plant life drifting in the water and, in turn, serve as food for larger animals and fish. They cling to the skin or gills and feed on blood and body fluids. Certain kinds of copepods are also found in fresh water.

As numerous as the copepods are the water fleas. Mostly found in fresh water, they can survive even if the water dries up. The female lays eggs but does not require mating with a male. The female dies when the water dries up, but the eggs remain in the bottom soil and hatch when rain fills the pond again.

This characteristic of resistant eggs is also found in fairy shrimps. These are prettily colored and live in small, temporary puddles of fresh water. They swim on their back with their numerous legs. They die when the water dries up, but just before this happens they lay resistant eggs.

A similar creature, the brine shrimp, is found in saltpans where seawater is allowed to dry with the sun's heat to form salt. They can tolerate a very high salt content in the water in which they live. Their eggs can be dried and kept for many years. When the eggs are put into salt-water, they hatch in a day.

Seed shrimps and clam shrimps, like oysters, have their bodies enclosed between two valves. Tadpole shrimps also have a hard, flat shell covering part of their bodies; they look like miniature horseshoe crabs.

Fish lice have flattened, horseshoe-shaped bodies. They grow up to a centimeter and are parasites living on fish. Opossum shrimps have a pouch-like organ below the belly where eggs are held. Aquatic sow bugs are found on sandy beaches. A few of them are parasites living on fish and prawns. The isopod lives inside a gill-chamber of the prawn. To accommodate the parasite, the shell of the prawn gets swollen over that gill-chamber. They have their bodies depressed (flattened from above, downwards). One kind of sow bug is peculiar. When young, a male and a female enter the hollow body of the sponge called Venus's Flower Basket and live there. Soon they grow so big that they cannot come out and have to spend their whole lives inside. The Japanese give a present of a sponge containing the two prisoners to a newly married couple, as a symbol of happy married life!

The sow bug's cousins, called side swimmers or scuds, look similar to them but have their bodies compressed (flattened from side to side), with the result that they cannot walk erect but fall over on one side. The allied skeleton shrimps are so slim that they appear as if starving. Hanging on to branched polype colonies or seaweeds, they sway to and fro with their legs held in an attitude of prayer.

Walking along stone or concrete jetties, you might see small Volcano-like shells opening at the top. When they are submerged at high tide, you will notice that the flap-like lid opens and a feathery appendage comes out and goes in repeatedly. These are acorn barnacles, and though they live inside a limy shell, they are not snails but crustaceans. While the majority are only a few millimeters across, a few grow to over 5 cm. Some acorn barnacles grow on the shells of turtles and even on whales.

Their cousins are the goose barnacles-so called because people once believed that geese were born from them. They have a leathery stalk enlarging into a flattened body covered by a few flat, limy plates. They usually live on floating pieces of wood, but I have also seen them on glass bottles and even on rubber slippers floating in the sea. Some live attached to sea snakes.


The more highly evolved crustaceans have ten legs. They compromise the prawns, lobsters and crabs, and all are good to eat. Prawns have a long snout, with saw-like teeth, between the eyes. In addition to the five pairs of walking legs, they have swimming paddles on the lower side of the abdomen. The eyes are carried on the tips of long stalks, and each eye has many prism-like components, each forming a separate image. When alarmed, the prawns shoot backwards to escape danger. They are very particular about their personal cleanliness.

The pistol shrimp can make a loud noise by snapping the thumb of its large claw against the palm. If you stand on the seashore, you will often hear their clicks.

The cleaner shrimp is like a doctor to sick fish. It is transparent and selects a stone for its "clinic". Fish with parasites or wounds visit the clinic and allow the cleaner shrimp to climb onto their bodies, where it eats parasites and pieces of dead skin around wounds.

Lobsters look somewhat like prawns, but grow larger, are more colorful, and have their outer shells hardened by lime. Their eggs remain attached to the swimming paddles for a few weeks while the babies form inside the eggs. Baby lobsters look very different from the adult, having a flat, leaf-like, transparent body with long legs. Lobsters walk on the sea bottom but can swim backward for short distances by flapping their abdomens.

Crabs have very small abdomens, which are tucked under the body. Their sex can be easily made out by turning the crab over. The male has narrow, V-shaped abdomens, but in the female it is much wider. Crabs too carry their eggs tucked under their bodies, but their babies very different from those of lobsters, having long spines on their heads and noses. In walking crabs, all the legs ends in pointed tips, but in swimming crabs, the tips of the last pair are flattened to act as swimming paddles. In all crabs, the first pair of legs is modified to form claws, and in many crabs these claws are much larger in the male.

In the Christ crab, there is a natural design of a crucifix in the center of the body, flanked on either side by an angel with flowing wings, Spider crabs have very long legs, and many of them have numerous spines. Some spider crabs break off pieces of sponge or seaweed and stick them on their spines, and look like a veritable walking garden. Thus their enemies cannot detect them. Others carry a large piece of sponge or the valve of a calm over their backs.

Pea crabs enter the shells of claws or oysters when young and spend their enemies and eat the food collected by the claw, and the male visits her only to mate.

The male fiddler crab has one of its two claws bigger than its body. It digs a burrow in the sand and waits at the entrance. When a female fiddler crab (which has small claws) passes nearby, he waves his claw frantically as if inviting her in. If she accepts his invitation, he leads her into his burrow where they mate. Two males encountering each other will wave their big claws threateningly, and sometimes a fight ensues. If a male loses his large claw is replaced by a small one.

Sometimes you will see a crab with a soft, jelly-like mass between its main body and abdomen. This is a crustacean parasite, which spreads a network of tubes inside the crab's body. A peculiarity of this parasite is that if it attacks a male, the crab will change its sex and turn into a female!

The whole body of lobsters and crabs is encased in a thick armour-like shell. In hermit crabs, the front part of the body is so protected, but the abdomen is soft and, therefore, vulnerable. To protect its belly, the hermit crab tucks it inside an empty snail shell and carries the shell wherever it goes. Since the snail shell is coiled, the hermit crab grows too big for its snail shell, it discards the shell and over a shell. Some hermit crabs place a sea anemone over their snail shell home. The sea anemone gives it protection against its enemies and, in turn, gets a free ride and bits of food when the hermit crab feeds.

The robber crab is a giant cousin of the hermit crab, but lives most of the time on land. It can climb trees, and its powerful claws easily break a coconut, the inside of which it eats. Its abdomen however, is quite hard, so it does not require to be protected inside a snail shell. This is fortunate for the robber crab, for where would it find a snail shell big enough to accommodate its belly? Robber crabs are extremely rare, and are found, in India, only on one of the Andaman Islands.


The mantis shrimp has a short head and chest, and a long abdomen. Its claws are held close to the body, as with the praying mantis, but they can suddenly shoot out to catch prey. These shrimps are as abundant as prawns in the sea, but are not eaten because of their small size and thick shell.

The horseshoe crab is not a crab, but related to the spiders. Its name comes from the shape of the plate covering its body. This covers the body and legs, leaving only a long, spike-like tail exposed. It grows to 60 cm, and is found at a few places on the shores of Bay of Bengal.

Sea spiders are tiny creatures with very small bodies and long legs. The body is so small that parts of the liver and stomach are inside the legs.
---
IndiaVision Blog comments powered by
Mon 2 Mar 2009, 17:53 PM | Posted by admin

While walking along a sandy beach. You might have come across a "flower" with many petals. If you were curious and tried to pick it up, you would have noticed that the flower was only the top of a long soft "stalk". And if you were patient enough to watch it for sometime, you would have seen the petals slowly waving to and fro.

It so resembles a flower that even its name is "sea anemone", but actually it is one of many animals, which exhibit a radial symmetry. If you draw a vertical line in the middle of a person's photograph you will find that the left side is a mirror image of the right. This is called bilateral symmetry. Some animals, however, can have many lines drawn through them, which divide the body into symmetrical parts; this is radial symmetry.

The sea anemone has a hollow body with its mouth at the top in the center of a whorl of many finger-like projections called tentacles. On these tentacles are many minute stinging cells, and when small fish or other animals brush against them, poison from the stinging cells is injected into them as if from so many syringes. The poison paralyses the prey; the tentacles then hold it and push it through the mouth into the hollow body, which serves as a stomach. After some time, the undigested wastes are thrown out of the mouth. The sea anemone has no eyes and so it cannot see.

The sea anemone normally lives fixed by the base to one place, but it can move slowly. When it wants to multiply, it simply splits and each section grows to from two complete animals.

Imagine the sea anemone shrunk to a few millimeters, and you have its cousin, the fresh water Hydra. It is a single animal, but many other live together in colonies. The colony starts life as an animal, and so on, till we have a branched, feathery colony. Even though the animals are so on, the stinging cells of some forms are so powerful that, when touched, we feel as much pain as if stung by a red ant.

In the sea pen, the animals are on either side of a long, central stem, which looks like a quill. In the sea fan, there are many branches arising from a base, used for anchoring to a stone. The branches fuse with each other into one plane to resemble a hand-held fan.


In corals, the animals extract lime from seawater to build a skeleton pitted with cup-like holes. The animals normally withdraw into these cups, but extend out of these at night. In the tissues of many corals are tiny, one-celled plants. These use carbon dioxide and the wastes of the coral to manufacture their food. Reef building corals, therefore, live in shallow seas where these plants can get sunlight. Corals come in many shapes, like the stag-horn coral, brush coral, pillar coral, finger coral, flower coral, tree coral, cluster coral, etc. In the brain coral, the skeleton is round and has furrows that look like those on our brain. The polypes of corals come in all the colors of the rainbow, and a coral reef is a really pretty sight. But, when thee polypes die, only the white skeleton remains. Although corals are small, they build immense reefs. Many islands in the middle of the ocean, such as Lakshadweep in the Arabian Sea off Kerala, are made entirely of coral. Corals also abound in the Gulf of Kutch at Port Okha and Pirotan, and also fringe the Andaman and Nicobar Islands.

In other forms, the polypes do not look alike and perform different tasks. Thus, in the Portuguese man-of-was one-polype acts as a float, others with their long tentacles catch food by poisoning with their stinging cells, and yet others serve for reproduction. The Portuguese man-of-war can kill even large animals, but one fish, Nomeus, is immune to its poison and shelters between the tentacles of the Portuguese man-of-war.

Porpita looks like a dark blue, flat disc about the size of a rupee coin and is a colony of polypes. In the by-the-wind sailor, there is a flat vertical "sail" on the top of the disc, which helps the animal drift with the wind.


A cousin of the sea anemone is the jellyfish, but, while the former lives attached to one place, jellyfish drift lazily. The body is soft and a translucent white, and feels like the fruit of the Palmyra palm. It is a bell-shaped, and, when the muscles in its body contract, water is forced out from the rim so as to propel the animal in opposite direction. Hanging down from the center of the bell is the mouth, and along the rim of the bell may be four or more branched tentacles bearing stinging cells. Through the glassy flesh can be seen four U-shaped orange reproductive organs. They release the milt and eggs into the water, which then combines to make baby jellyfish. Some jellyfish are so poisonous that their sting can kill a man. Jellyfish range in size from a centimeter to half a meter.

Distant cousins of the jellyfish are the comb jellies. These too are glassy and soft, but they have eight rows of hair-like cilia, whose beats enable the animal to swim. A pair of long, hair-like sticky tentacles helps them catch their food. Many comb jellies are round, like small grapes, but the Venus's girdle is very long and flat, and looks like a belt.
---
IndiaVision Blog comments powered by
Mon 2 Mar 2009, 17:49 PM | Posted by admin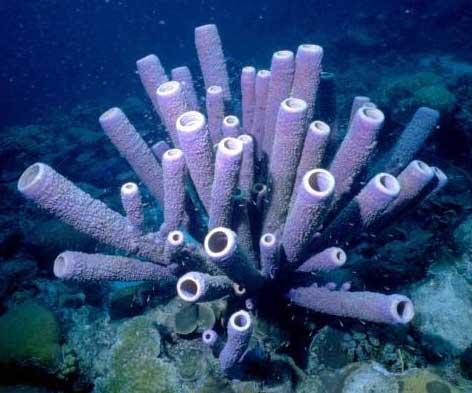 While the most primitive animals are made of one cell, sponges are multicellular, i.e., their bodies are made of many cells. Most sponges live in sea. A typical sponge has many tiny pores (holes) through which water (because it contains air) is taken in for breathing; the water leaves the sponge from a larger hole situated at the top of the body. If a sponge is squashed by pressing, its cells will separate but after some time, they will come together and the sponges will again take its original shape. Sponges have tiny, needle-like spicules inside their bodies that are made of silica or sponging. When the sponge dies or decays, this skeleton of spicules remains behind. Before foam rubber was invented, dry sponges were used to soak up water in homes and by artists to clean their paint boxes and brushes.

Sponges are usually Vase-shaped, but the shape sometimes varies, depending on the strength of the water current where they live.
---
IndiaVision Blog comments powered by
Mon 2 Mar 2009, 17:47 PM | Posted by admin

Our body is made up of many organs, like the stomach, the liver, the heart, the brain, kidneys and lungs. In turn, these organs are made of tissues like fat, muscles, cartilage, and the tissues are made up of tiny, microscopic units called cells. Thousands of cells live together in our body, and perform their own functions; we are, therefore, multicellular organism. Animals, which first evolved on earth millions of years ago, were much more primitive, each consisting of only one cell.

One of the most primitive animals is Amoeba. The shape of its body is not constant, and the animal moves by extending a part of its body called the pseudopodium, meaning false foot forward, just as a drop of water moves on a smooth surface. If it comes across a food particle, these projections flow over it and engulf it. After the food is digested, the undigested wastes are thrown out of the body by the projections parting. When the animal wants to have young, it simply splits into two, and each part goes its own way. In some cases the animal collects bits and pieces of debris around itself and shapes them into the form of a "shell" or "test". Other animals (e.g., Globigerina and Radiolaria) make their own shell by extracting lime or silica from seawater. Although these animals are barely visible to the naked eyes, when they die their skeletons sink to the ocean bottom, where their shells cover shapes are called "ooze". The shells come in many pretty shapes and are a pleasure to see under a microscope.

In some members of this group (e.g., the sun animalcule Antinophyra sol), the pseudopodia form a symmetrical halo around the animal, resembling the rays of the sun.

A slightly more evolved group are the flagellates. The body is enclosed in a cell wall which is quite flexible, so that the animal can stretch or bend, but it cannot flow freely as does Amoeba. At one end of the body there is usually a single long whip-like hair, called the flagellum (sometimes there are two). These flagella enable the animal to move in the water. Some of these flagellates (e.g., Euglena) have the same green matter, called chlorophyll, which is found in the leaves of plants. With the help of this chlorophyll, Euglena, like plants, use the energy of sunlight, to manufacture their food. Botanists therefore claim that these green flagellates are plants but, because they can swim, zoologists say that they are animals! Some flagellates come close to one another to form a colony. Each animal can live separately but prefers to be in the company of its brethren. An example is Volvox.

Some of these flagellate animals can be a nuisance and may even be dangerous. One form, when multiplies in larger numbers, give seawater a red color; hence it is known as "red-tide". A fluid thrown out from its body is so poisonous that it kills fishes-the sea surface is sometimes covered by dead fish as far as the eye can see. Another form produces light and, when millions of them float on the sea surface, the water appears to be on fire.

Other one celled animals, related to those which cause malaria in man (the mosquito is only the carrier of the parasite which causes malaria; the mosquito is not harmed by the parasite) cannot lead an independent existence but are parasites, attaching themselves to fishes and other animals, feeding on their body tissues or blood, and causing disease and death in the animals on or in which they live.

In the ciliates (e.g., slipper animalcule, Paramecium) the body is almost completely surrounded by short, hair-like "cilia". These beat in unison, looking like grass in a field bending with the wind, and help the animal to swim.
---
IndiaVision Blog comments powered by
Mon 2 Mar 2009, 17:42 PM | Posted by admin

Nearly three-quarter of our earth is covered by water. Yet we, living on land, usually know more about land creatures than our aquatic denizens. We have many kinds of watery environments, from the fast, clear, clod streams of the Himalayas to the placid rivers of the plains, and natural as well as man-made lakes and ponds. Moreover, we have a long coastline of some 5,600 kilometers, where live creatures so strange and fantastic that it is difficult to believe that such beings exist.

Aquatic life has had to make various adaptations in order to live successfully under water. Some creatures have made minimal changes; for example, the insect Halo bates, which is found hundreds of kilometers away from the shore walking on the sea surface, look very much like land insect and breathes air. In contrast, there are others, like sponges and starfish, which do not have any representatives on land.

One of the first changes necessary for aquatic life is in the manner of breathing. While land animals breathe by means of lungs, aquatic animals normally use gills, though some fishes have developed organs which function like lungs and enable them to breathe air directly from the water surface.

The body fluid of seawater fishes is less salty than the seawater as fishes living there are continually losing water through their skin and gills. Water always moves from a weak solution to a stronger one. To make up for this loss they must keep drinking water. In the case of freshwater fishes, however, their body fluids are stronger than the surrounding water and so they are continually soaking up extra water. They have well-developed kidneys which help get rid of the excess water.

Animals and plants are heavier than water, so some means of buoyancy has to be provided. This may be in the form of oil droplets or fat within the body; or spines, hairs, and flat projections from the body, which present a board, surface to the water and thus slow down sinking. Of course, swimming animals can use their muscles to swim up from below. An advantage of living in water is that the density of water relieves the creature of the necessity of having to support its heavy weight as on land or to withstand the effect of gravity. Hence bones can be light, and aquatic animals can grow to a much bigger size-for example, Whales.

Animals living in streams and ponds, as well as those on the seashore, face the danger of the water drying up. Many animals cope with this by burrowing into the bottom mud and living in a state of suspended animation, where breathing and body activities become very slow.

Plants and animals living in turbulent waters have to avoid being swept away. This they do by developing suckers which help them cling to the water bed or to cracks between stones, and by having a flat body offering little resistance to water currents.

Compared to land creatures, reproduction is easy. Animals only have to shed their eggs and sperm in the water where these will unite and develop into young.

Many aquatic animals have developed a unique method of obtaining food. They let water-containing food particles enter there mouth or body. The water passes over sieve-like devices where the food particles are retained and swallowed. Even the baleen whales, the biggest animals in the world, do this successfully.
---
IndiaVision Blog comments powered by
Mon 2 Mar 2009, 17:36 PM | Posted by admin

Volcanoes are mountains but they're very different from other mountains. They're not formed by folding and crumpling or by uplift and erosion. Instead, volcanoes are built by the accumulation of their own eruptive products -- lava, ashflows and tephra (airborne dust and ash). A volcano is most commonly a conical hill or mountain built around a vent that connects with reservoirs of molten rock below the surface of the earth. The term volcano also refers to the opening or vent through which molten rock associated with gases are expelled.

The molten rock, which is lighter than the surrounding solid rock, forces its way upward due to buoyancy and gas pressure and may ultimately break through zones of weaknesses in the earth's crust. If so, an eruption begins, and the molten rock may pour from the vent as non-explosive lava-flows, or it may shoot violently into the air as dense clouds of lava fragments. Larger fragments fall back around the vent and accumulations of fallback fragments may move down slope as ash-flows under the force of gravity. Some of the finer matter ejected may be carried by the wind only to fall to the ground many miles away. But why do volcanoes erupt? Geologists say that deep within the earth it is so hot that some rocks slowly melt and become a thick flowing substance called magma. Because it is lighter than the solid rock around it, magma rises and collects in magma chambers. Eventually some of the magma pushes the vents and fissures in the earth's surface. A volcanic eruption occurs. Magma that has erupted is called lava.

The eruptions also differ from one another. Some are explosive and others are not. How explosive an eruption is depends on how runny or sticky the magma is. If the magma is thin and runny, gases can escape easily from it. Thus when this type of magma erupts, it flows out of the volcano. The lava-flows rarely kill people because they move slowly enough for people to get out of their path. However, they may cause considerable devastation to buildings in their path. If the magma is thick and sticky, gases cannot escape easily. Pressure builds up until gases escape violently and explode. In this type of eruption, the magma blasts into the air and breaks apart into pieces called tephra. Tephra can range in size from tiny particles of ash to huge boulders.

Explosive volcanic eruptions can be dangerous and deadly. They can blast out clouds of hot tephra from the side or top of the volcano. These fiery clouds race down the mountain side destroying almost everything in their path. Ash erupted into the sky falls back to earth like powdery snow. These blankets of ash can suffocate plants, animals and humans. At times mudflows are formed when hot volcanic materials mixes with water from streams or melted snow and ice. Mudflows have buried entire communities located near erupting volcanoes.

The least violent type of eruption is termed Hawaiian and is characterised by extensive fluid lava flows from central vents or fissures. Strombolian eruptions are characterised by moderately fluid lava flows, usually accompanied by violent lava-fountains that produces an abundance of volcanic bombs and cinders. Vulcanian eruptions are characterised by viscous magmas that form short, thick flows around vents and solid fragments of lava are violently ejected from these vents. The most violent eruptions, such as that of Washington's Mount St. Helens in 1980, are termed Plinian after Pliny the Elder, who died in the Vesuvius eruption of 79. They include the violent ejection of large volumes of volcanic ash, followed by collapse of the central part of the volcano.

Because there may be hundreds or thousands of years between volcanic eruptions, people are usually lulled into a false sense of complacency about volcano's dangers. When Mt St Helens erupted in 1980, it had not erupted for 123 years. Most people thought Mt St Helens was a beautiful, peaceful mountain and not dangerous volcano.

Most volcanoes provide various types of warnings before eruptions begin. Although an explosive volcano could occur without warning, some premonitory events more likely will precede the next eruption. Steam-blast eruptions could occur with little or no warning as superheated water flashes to stream, magmatic eruptions will generate earthquakes, the ground surface may appear deformed and there may be a change in temperature of the ground or spring water. Precursors to volcanic activity may continue for weeks, months or even years before eruption activity begins.

Most of the world's volcanoes are found along the margins of huge plates into which the Earth's crust is divided. The largest volume of volcanic material emerges at sea-floor spreading centres between plates, such as the Mid-Atlantic Ridge. These mid-ocean ridges are usually basaltic in composition and erupt quietly onto the ocean floor. In contrast, the volcanoes formed over subduction zones may be among the most violent.

Along continental margins chains of volcanoes such as the Andes have formed. Collisions of oceanic crust produce island arcs such as the Greater and Lesser Antilles, the Aleutian Islands and Japan. In addition to these plate margin areas, volcanoes also form over "hot spots" within a plate, as in the cases of the Hawaiian Islands and the Yellowstone volcanic field.

Volcanic activity has yielded a variety of economic resources. Volcanoes supply both lightweight and heavy aggregates, as well as pumice for abrasives and polishing compounds, and elements such as sulphur, zinc, copper, and lead are often found in massive sulphide deposits associated with undersea volcanic activity. Recently volcanic areas have become important sources of geothermal energy, as in New Zealand, Iceland, and California.

Facts about volcanoes

• About 500 active volcanoes are known on earth, not counting those that lie beneath the sea.

• Volcanoes are not randomly distributed over the earth's surface. Most are concentrated on the edges of continents, along island chains or beneath the sea forming long mountain ranges. More than half of the world's active volcanoes above sea-level encircle the Pacific.

• The largest eruption in the world occurred in 1912 at Novarupta on the Alaska peninsula.

• Mauno Loa (Hawaii) is the world's largest active volcano, projecting 13, 677 feet above sea-level, it's top being over 28,000ft above deep ocean floor.
---
IndiaVision Blog comments powered by
Mon 2 Mar 2009, 17:33 PM | Posted by admin

If you ever happen to see a dark often greenish sky, wall cloud, large hail and a loud roar similar to a freight train then run to a safe place as it could be a tornado.

Popularly known as twisters, tornado is derived from Spanish word 'Tronada' meaning thunderstorm and 'Tornar' meaning to turn.

A tornado is defined as a violently rotating column of air that can spin faster than 300 m.p.h., extending from a thunderstorm to the ground. They are generally observed as tube-or funnel-shaped clouds. At ground level they usually leave a path of destruction about 50 m wide and travel an average of about 8 to 24 km.

Tornadoes generally exhibit a certain characteristic cycle of behaviour between formation and final disappearance. The first sign of a tornado may be a strong whirlwind of dust from the ground surface, often in conjunction with the appearance of a short funnel growing from the storm cloud above it. The funnel then becomes more organised and descends further from the cloud, sometimes touching the ground. The funnel as a whole moves forward slowly but can travel at speeds greater than 30 meters per second. The tornado eventually becomes fragmented and dissipates.

Tornadoes occasionally accompany tropical storms and hurricanes that move over land. They are the result of great instability in the atmosphere and are often associated with severe thunderstorms. The full details of the formation of tornadoes are not known. Before thunderstorms develop, a change in wind direction and an increase in wind speed with increasing height creates an invisible horizontal spinning effect in the lower atmosphere. Rising air within the thunderstorm updraft tilts the rotating air from horizontal to vertical.

An area of rotation, 2-6 miles wide, now extends through much of the storm. Most strong and violent tornadoes form within this area of strong rotation. Softball size hail and damaging winds also occur with this storm.

Tornadoes take many shapes and sizes. Weak tornadoes form 69% of all tornadoes and cause less than 5% of tornado deaths. The lifetime is 1 to 10 minutes and wind speed is less than 110mph. Strong tornadoes form 29% of all tornadoes and cause nearly 30% of all tornado deaths. They may last 20 minutes or longer and wind speed is between 110 to 205 mph.

It is commonly believed that areas near rivers, lakes and mountains are safe from tornadoes. No place is safe. In fact in the late 1980's a tornado swept through Yellowstone national park in the US leaving a path of destruction up and down a 10,000 ft mountain. It is also believed that windows should be opened before a tornado approaches to equalise pressure and minimise damage. However opening of windows only allows damaging winds to enter the structure. Leave the windows alone instead go to a safe place.

Trivia about tornadoes

• Although tornadoes form all over the world, they are more frequent and stronger in US.

• A tornado that forms over warm water is called a waterspout. The water in the spout comes from condensation, not from the water below.

• When it forms over a desert, it's called a dustdevil.

• Neither are strong tornadoes.

• The average forward speed of a tornado is 30 to 40 mph but can go as fast as 70mph and has rotational speed that can be more than 300mph.

• Tornadoes can occur in series (one after another) and more than one can form from the same cloud system.

• The worst series of tornadoes in history was on March 18, 1925. About 689 people were killed in Missouri, Illinois and Indiana.

• Usually in the northern atmosphere (above the equator) tornadoes turn counter-clockwise (left). In the southern hemisphere, tornadoes usually turn clockwise.

• Tornadoes can be invisible!!! They appear nearly transparent until dust and debris are picked up.

• Tornadoes can be over a mile-wide or really skinny.

• Tornadoes occur mostly in May. They occur the least in the months of January and February.

• Tornadoes occur most frequently during the middle and late afternoon.

• Scientists can't rate or know how strong a tornado is until after it is over.
---
IndiaVision Blog comments powered by
Mon 2 Mar 2009, 17:29 PM | Posted by admin

The tides are caused by the gravitational action of the sun and moon upon the rotating earth. Theoretically all the stars, planets and satellites in the universe produce separate and distinct tides, but their influence, of course, cannot be detected. The moon is nearly two and a quarter times more potent as a tide-producing agent than the sun, because the tide-generating force of a body depends not only on its mass but also on its distance from the earth. Although their effect may not always be appreciable, the tide-producing forces exert themselves on all bodies of water in proportion to their size and depth, even on ponds and pools. It is not true, as sometimes stated, that there are no tides in such bodies as the Mediterranean Sea and the Great Lakes. The same forces produce tides in these bodies, but their area is relatively small and the tides are so slight that they are generally masked by differences in mean level resulting from winds, changes in atmospheric pressure, and the discharge of rivers.

At Chicago the tide in Lake Michigan rises only about two inches. The subject of tides is exceedingly complex because of the motions of the earth and moon and because the actual operation of the tide-producing forces is modified by numerous local factors, particularly the location and configuration of the oceans. The pull of the moon tends to separate the solid part of the earth from the more mobile waters, which therefore pile up. When the moon is over a body of water lt pulls the fluid upward and sets a tidal wave in motion. But the earth and the moon are swinging around a common center of gravity and pulling against each other, the moon actually causing the earth to deviate slightly from what would otherwise be its normal path. Therefore, while the moon is piling up the water on its own side of the earth it appears to push it out on the opposite side.

In reality the more mobile water merely takes a slightly greater orbit than the solid part of the earth does when the entire earth is held back by the moon. The more or less free water on the opposite side of the earth bulges away from the moon much as the passengers in the rear seat of an automobile are thrown outward when the machine suddenly turns a sharp corner. Thus two vast tidal waves originate at the same time on opposite sides of the earth and sweep through the oceans. The crests of these waves are 180 degree apart, but their troughs vary in width, depending on the position of the moon. These tidal waves continually sweep through the seas as the earth rotates and produce two high and two low tides in every period Of 24 hours and about 51 minutes. During a great part of the time the sun and the moon pull in different directions, or at angles to each other, but twice each lunar month-at new and full moons-they pull in the same line and then the highest tides occur. When it is low tide on the coast of California it is also low tide on the Pacific coast of northern japan; but, owing to the location, size, and configuration of the Atlantic, there is several hours difference between low tide on the eastern coasts of the United States and low tide on the western coasts of Spain and France.
---
IndiaVision Blog comments powered by
Mon 2 Mar 2009, 17:27 PM | Posted by admin

The northern and southern ends of the earth's axis are known as North and South Poles respectively. The layman thinks that they must be similar to each other, but it is not true. Although a lot of information has been obtained about them, these polar regions still remain a great mystery for the scientists.

The land surrounding the North Pole is known as the Arctic Region and that of the South Pole as the Antarctic Region. The North Pole region consists of Arctic Ocean, surrounded by the margins of North America, Europe and Asia. North Pole experiences six months of complete sunlight and six months of total darkness each year. Here the air currents rise from the surrounding waters and raise the temperature a little. The temperature ranges between -35ºC and 10º C. At these temperatures animal and plant life can exist. And so, it is inhabited. People of this area are called Eskimos.

The area of South Pole or antarctic region is very cold and most of it remains covered with snow. This is the coldest region of the earth. The snow covered area is nearly twice as large as that of the United States. In winter, the temperature varies between -75º C and - 40º C. Even during the summer months, the average temperature remains below freezing point. Penguin is the most famous bird of this region. Some insects can also survive here. It also has six months of complete daylight and six months of total darkness each year. This region does not have any native population. The plant life is so scarce that only lichens, mosses, grasses and a few flowering plants can grow.

The scientists from different parts of the world are trying to explore the Antarctic area. Two teams from India have already been to this region. They have discovered several new facts about this place. Some fossils obtained from this region indicate that at one time this land was quite warm and covered with. plants. So far it is not known how such drastic change occurred.
---
IndiaVision Blog comments powered by
Mon 2 Mar 2009, 17:22 PM | Posted by admin

The Panama Canal and Suez Canal are the two most important man-made waterways of the world. Panama Canal is more important than Suez Canal. It is an inter-oceanic waterway connecting the Atlantic and Pacific Oceans through the Isthmus of Panama. Its length is about 82km (51 miles). It is owned and operated by United States.

The Canal consist of short sea-level section at each end, three pairs of locks that lift ships to 26 metres above sea level, a 32 mile elevated section that includes Gatun Lake and a narrow eight-mile long excavated channel known as Gaillard Cut, running through the continental divide.

The dimensions of its lock chambers (1000 ft. in length, 110 ft. in width and 41ft. in depth) permit most commercial ships as well as main navy ships to pass through the canal. Only very big ships cannot pass.

The canal has helped to reduce the travelling from the ships. The ships sailing between the east and west coasts of United States shorten their journey by about 8000 nautical miles by using the canal. Without it they would otherwise be obliged to go round the Cape Horn. From one coast of North America to ports on the other side of the South America, the distance had been shortened by 3500 miles. Ships sailing between Europe and East Asia or Australia save about 2000 miles by using the canal.

The canal locks operate by gravity flow of water from Gatun and Madden lakes. The locks are of Uniform length, width and depth and permit simultaneous transit of ships in either direction. Each lock gate has two leaves, 65 ft. wide and 7ft. thick, set on hinges. The gates range in height from 47 to 82ft. Motors control their movements. They are operated from a control tower.

Once a ship has been authorized to proceed, the average transit time through the canal, however, is seven to eight hours in the deep water. The traffic through the Panama Canal has risen from 807 transits in 1916 to 15523 transits in 1970. The cargo carried in 1970 amounted 132,500,000 tons. The Panama Canal company is the corporate agency created by U.S. Congress to maintain and operate the canal as well as to conduct business.

The history of the Panama Canal construction is very interesting. In the 16th century the Spanish conceived the idea of constructing a canal across the Isthmus. In 1846 the United States concluded a treaty with Columbia. In 1855 the United States extended financial interest for the project. Panama Canal company was formed which was headed by Ferdinande Lesseps- the builder of the Suez Canal. However, within ten years, due to faulty planning, graft and the ravages of yellow fever, malaria and cholera, the company became bankrupt. In 1894 the New Panama Canal company reorganised the work but made little progress due to lack of money. Following Panama's declaration of Independence from Columbia in 1903 and the conclusion of the Hay-Bunau-Varilla Treaty between the U.S.A and Panama in that year, Canal building rights passed into the U.S. hands. Work began in 1904 and finally the canal was first opened to traffic on August 1914. Since then many additions have been made.

In view of the increasing size of bulk carriers and of container ships, and the ability of the present canal to accommodate the large aircraft carriers of the U.S., there have been proposals to expand the present waterway.
---
IndiaVision Blog comments powered by
Mon 2 Mar 2009, 16:52 PM | Posted by admin

Who's Who at the Zoo" is an amazing book of animals by Ruskin Bond. Each animal is special; none too stupid or ugly, says the author. Out of 24 animal friends talked of in the book, here are some for you.

THE ZOO IS FOR YOU

In an overcrowded world, where the forests and wilderness are fast disappearing, it is becoming more and more difficult for many birds and animals to find food and shelter. Some species have already died out. For others, the zoo is often the last refuge.

The preservation of wildlife is not the function of a zoo, which is really a sort of Grand Hotel for a large collection of animals. Wildlife is best preserved in natural sanctuaries. The function of a zoo is rather to bring animals closer to human beings, so that we may be provided with a close-up of the beauty, charm and fascinating way of life of birds and animals coming from different parts of the country, different areas of the world.

Not everyone is in a position to visit the Kaziranga Sanctuary to see a rhino; not everyone can go to the Gir forest to see a lion. But any Delhi schoolboy can see these animals in the zoo. Not everyone can venture into the rain-forests of South America to see a jaguar or a brighty-coloured macaw; but anyone living in Delhi, Ahmedabad, Jaipur, Lucknow, Bombay or wherever there is a zoological garden, can find these and other fascinating animals in residence.

The best zoos are those which attempt to provide their animals with conditions and surroundings similar to those in which they lived, when wild. After all, animals are as capable of being happy or miserable as humans, and there is no sadder sight than a wild animal cooped up in a cage so small that is barely able to turn round.

The Delhi zoo is the largest in Asia. It is also reputed to be one of the best in the world. It has plenty of water for a bird colony; a spacious deer park; caves for tigers; trees for leopards; and large clean cages, where cages are necessary. This is the ideal kind of zoo: the equivalent of a good hotel for people. In fact, some of the residents in the Bird Colony have come there on their own.

The best way to learn about animals is to watch them. All that my book can do is to introduce you to some of the animals you may find in a zoo: some of them well-known, like the tiger and the elephant; others who are strangers, like the mandrill and the zebra. Of course, they can't all be included here. It would take a very fat directory to list and describe all the animals in the world. Which is an encouraging thought; for it would be a sad day indeed when all the world's animals could be put into one short list.

THE ADJUTANT STORK

If you have lived in or near an Indian village, you may have seen the adjutant, the long legged wading bird which likes stretches of open water in the countryside. An adjutant, as you probably know, is an army officer, and this particular stork is so named on account of its stiff, parade-ground walk.

The adjutant has fine flowing feathers, a great bare head and long legs; an altogether handsome bird, worthy of an officer's rank. It has a powerful beak with which it can swallow an animal as big as a rabbit, or a bird as large as a fowl. It is very useful, like some vultures, for it clears the village street of refuse and destroys snakes and lizards.

This stork is easily tamed. The manner of its walk and its odd habits often cause amusement. My grandfather, who kept a number of pets, once had an adjutant stork. It was in the habit of standing behind Grandfather's chair at dinnertime and taking its share of the meal.

Some writers have called the adjutant an ugly bird, because of its huge bill and the long pouch hanging from its neck.

But different people have different ideas of beauty, and I am with those who think the adjutant is rather good-looking. He also has the virtue of being a silent bird (he does not have any voice muscles), and the only noise he makes is a clattering of the mandibles. When he is in love he manages to emit low grunts.

The adjutant can be found throughout India (where there is water), but if you live in a city, you are most likely to see it in the Bird Colony at the zoo. It is there that you will also find its relative the spoonbill, a bird not so large, but with a wide black beak like a spoon, with which it fishes out water-creatures very effectively.

THE CHIMPANZEE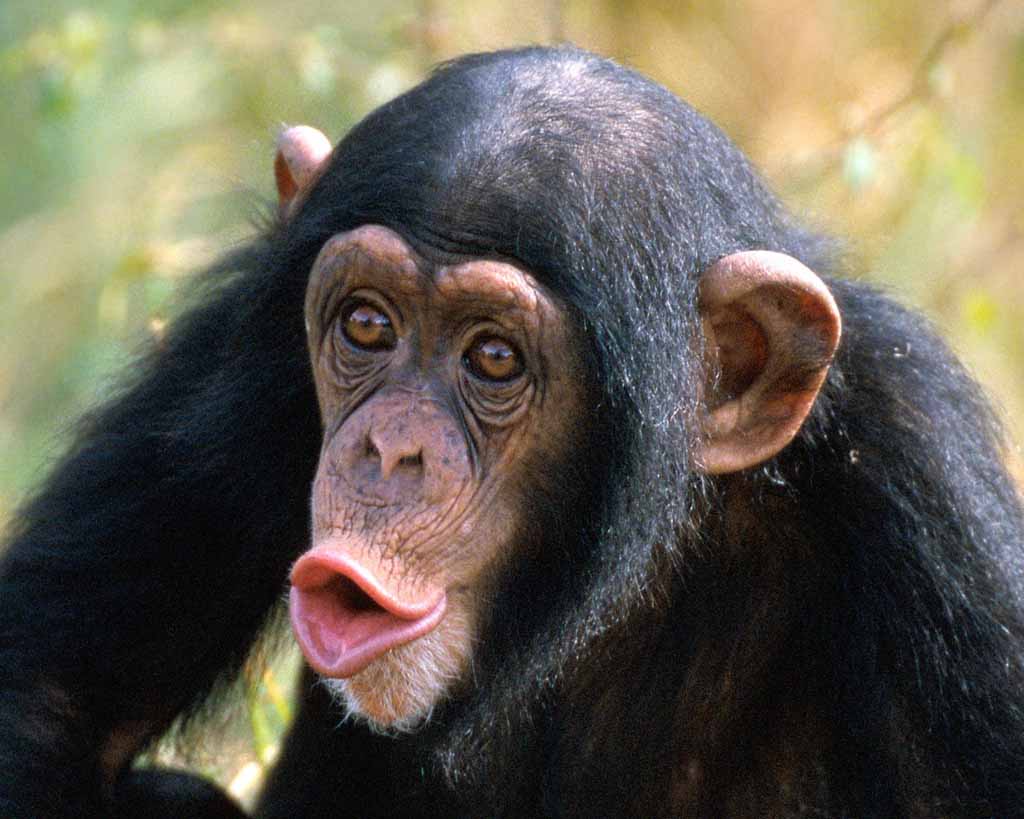 The chimp would be most offended if we left him out of this book. We've mentioned a baboon, and the chimp, surely, is far more civilized than the baboon. Too civilized, perhaps, to want to be included among the animals. He does, after all, bear the closest resemblance to Man of any of the surviving anthropoids (animals related to man), and his attitude to the author may well be: "If you're going to put me in your zoo, you should be in it too!"

It's true that the chimp likes to be among humans. He is the constant companion of Tarzan, the jungle-hero. In fact, the various chimpanzees who have acted in the Tarzan films have sometimes been known to learn their parts better than the supermen who have acted as Tarzan.

A chimpanzee's life-span is about the same as human's. Hence, a nine-year old chimp would be an ideal companion for a nine-year old boy. And they have much in common.

The author, Gerald Durrell, who collects animals for zoos all over the world, kept a pet chimpanzee who joined him for tea, dinner, and an after dinner smoke. The chimp inhaled and blew the smoke out of his nostrils with great aplomb. Chimps don't like the cold and soon learn to appreciate the value of clothing. One chimp is look such a delight in new clothes that, whenever he was given a new dress, he tore the old one to pieces to that he wouldn't have to wear it again.

Strangely enough, even in their wild state chimpanzees prefer the ground to the tree-tops. One would think this would make them easy prey for leopards (so dreaded by the monkey tribe), but these apes find their security in numbers. They are also surprisingly strong, with long powerful arms, and huge hands and feet. Their true home is in West Africa, but they would not object to being given a seat in the United Nations.

THE WILD ASS

To call a stupid person an ass is a grave insult to the ass, because this animal, whether tame or wild, is one of the most intelligent creatures. A domesticated ass is as responsive to affection as a horse, and has an equal amount of 'horse sense'; while the wild ass is a shy and sensitive creature.


Indian wild asses are found in north-west India and Pakistan, but now there are very few of them left.

They are mainly to be found in the Little Rann of Kutch in Gujarat, an area of a thousand square miles of salt wasteland. The Board for Wildlife in India has given them protection and put them on the list of rare animals.

In Syria and Persia, the wild ass was once found in large numbers but is now extinct.

The wild ass can run very fast. So swift is it in flight that it cannot be overtaken even by a fleet of Arabian horses. But its speed has been its undoing. Like the cheetah, it became a favourite object of pursuit, and in Persia it was hunted by the well-to-do – one reason why it is now extinct in those parts.

The people of the Rann of Kutch do not hunt or harm the wild ass. Some wild asses even cross over the boundary of India and Pakistan at the eastern end of the Rann in order to graze; they help themselves to the best that is obtainable from both sides.

Wild asses are well-built creatures about four feet high -- bigger than the domestic donkey which is descended from the Egyptian ass.

They are a bright sandy colour, with dark chestnut manes. Like zebras, they have short ears. They live in herds, each herd under the command of a leader, who rules with great authority and a sense of responsibility for the welfare of the herd.
---
IndiaVision Blog comments powered by
Mon 2 Mar 2009, 16:49 PM | Posted by admin

Before a quake

Develop a Family Plan and locate the folowing :

• Safest places in the house
• Most dangerous places
• Exits and alternative exits
• Utility shutoff valves
• First-aid kit
• Fire Extinguishers
• Food and water supplies
• Batteries and transistor radios

During a quake

• Rush to the ground floor, whatever the height of the building
• If unable to leave the room, take shelter under a table since the table abosorbs the effect of the quake
• Stay away from building
• Stay awar from trees
• Take shelter in structure build with reinforced cement concrete
• If the building has already developed cracks, do not venture back till the tremors have subsided

After the quake

• Check the injuries, give first aid, cover seriously injured with blankets to prevent shock
• Do not attempt to drive anywhere. Roads may be damaged or blocked
• Turn on a battery-operated or car radio and listen for information on what to do
• Plan for long aftershocks Stay out of damages and already weakend homes
• Do not touch downed power lines or objects in contact with power lines
• Do not lose hope

Killer Quakes

• Tangshan, China, 1976 : 2,55,000 (655,000 unofficial)
• Gansu, China, 1920 : 2,00,000
• Kwanto, Japan, 1923 : 1,43,000
• Askhabad, USSR (Turkmenistan), 1948 : 1,10,000
• Gujarat, India, 2001 : 1,00,000
---
IndiaVision Blog comments powered by
Mon 2 Mar 2009, 16:47 PM | Posted by admin

Horses have a unique system of interlocking ligaments and bones in their legs, which serves as a sling to suspend their body weight without strain while their muscles are completely relaxed. Thus, horses don't have to extent any energy consciously to remain standing - their legs are locked in the proper position during sleep.

Most horses do most of their sleeping while standing, but patterns differ. Veterinarians we spoke to said it was not unusual for horses to stand continuously for as long as a month, or more. Because horses are heavy but have relatively fragile bones, lying in one position for a long time can cause muscle cramps.

While one can only speculate about why the horse's body evolved in this fashion, most experts believe that wild horses slept while standing for defensive purposes. Wayne O. Kester, D.V.M., executive director of the American Association of Equine Practitioners, told us that in the wild, the horse's chief means of protection and escape from predators was its speed. "They were much less vulnerable while standing and much less apt to be caught by surprise than when lying down".
---
IndiaVision Blog comments powered by
Mon 2 Mar 2009, 16:24 PM | Posted by admin

The greatest Mughal emperor of India, Jalal-Ud-Din Mohammed Akbar, founded a new religion, DIN-I-ILLAHI (Divine Religion) in 1582. It aimed to synthesize the best that was in Hinduism and Islam. He wanted to establish a national religion, which would enable the Hindus and Muslims to worship God at the same shrine in a common ritual. But this religion was too philosophical to attract people. It attracted only few followers and practically died with the emperor.

The Din-I-Illahi was essentially an ethical system. It prohibited sins as lust, sensuality, slander and pride and laid emphasis on virtues of piety, prudence, abstinence and kindness. There was no sacred scriptures or a priestly hierarchy in this religion. Animal slaughter was prohibited, this religion encouraged the soul to purify itself through yearning for God. Virginity was condoned.

Akbar (1542-1605) was the son of Humayun and the grandson of Babar. He was born on October 15,1542 at Umarkot, Sind now in Pakistan. Akbar became governor of Punjab at the age of 13 and succeeded his father Humayun on the Mughal throne in 1556. By 1562, with his able generalship he reigned over Punjab and Multan, the basin of the Ganges and Jamuna rivers, Gwalior to the south and Kabul in Afghanistan in the northwest. He crossed the Narmada River into the Deccan and extended his domain to southward. By 1605, his empire contained 15 provinces or subhas and stretched from the Hindu Kush mountains to the Dodavari River and from Bengal across to Gujarat.

In order to preserve the unity in his kingdom, Akbar was quite favorable towards the non-Muslim population. And so he won the hearts of Hindus and other communities also. He reformed and strengthened his central administration and also centralised his financial system and reorganized tax-collection procedure.
---
IndiaVision Blog comments powered by
Mon 2 Mar 2009, 16:20 PM | Posted by admin

Ice cream as it is known today was not the product of a single discovery or invention. Therefore it is impossible to assign a definite date to its origin. There is reason for supposing, however, that ice cream originated in Italy, perhaps before the discovery of America. A variety of frozen compound was a common delicacy in Florence during the sixteenth century, and when Catherine de Medici became queen of France in 1533 she took her outfit for making a ice cream with her to Paris. The proprietors of Florin's Cafe in Naples maintain that ice cream was manutactured and sold there by a man named Florin nearly two hundred years ago. We have no means of determining what the nature of this early ice cream was.

Records of the introduction of ice cream into England are equally meager. In 1769 Mrs. Elizabeth Raffald published a book in London entitled "The Experienced Housekeeper" in which she gave the recipe for making a kind of ice cream. Ice cream made by a man named Hall, of 75 Chatham Street, now Park Row, was advertised in New York June 8, 1786, and there is record that a Mrs. Johnson served ice cream at a ball given in New York December 12, 1789.

In 1802 Samuel Latham Mitchill, a member of Congress from New York, wrote a letter to his wife in which he described a dinner given in Washington by President Jefferson. The dessert, wrote Mitchill, was of frozen fruit juices, well sweetened and shaped like a ball, inclosed in a steaming hot pastry, which was placed on a plate, the whole being covered with rich cream. The fact that Dolly Madison served ice cream in the White House at a New Year's reception during the Presidency of her husband is referred to in a letter written at the time by a Mrs. Seaton. But ice cream did not become common until many years later. It was still an oddity when the widow of Alexander Hamilton served it at a dinner given in Washington in honor of President Jackson. The first factory for the manufacture of ice cream in commercial quantities was established in Maryland in 1851.
---
IndiaVision Blog comments powered by
Mon 2 Mar 2009, 16:18 PM | Posted by admin

About 38 million years ago, when the first large mammals were living on Earth, the climate underwent a great change. In the Oligocene Period, 38 to 27 million years ago, it was still warm and temperate but in the Miocene which followed it grew colder, affecting the spread of the plants. Many tropical or subtropical types of plant disappeared and even the woods shrank, to be replaced by immense grassy plains.

The effect of this change on animal evolution were far-reaching. Many mammals who had been used to feeding on the shoots of trees and bushes had to adapt to feeding on grass. This led to their gradual transformation, which was particularly noticeable in the shape of their teeth and the structure of their feet and necks.

In the Miocene Period, the mountain chains which has begun to emerge in the earlier periods continued to be lifted up. New land surfaced above the sea, with result that the oceans shrank. These movements were completed in the Pliocene Period (the last in the Cenozoic Era), which lasted 8 million years. By the end of it, the shape of the continents was it is today. The fossils discovered in Pliocene soil show animal form which are in many ways similar to those of the present. Other fossils belong to species which are now extinct but it is easy to imagine the exact shape of their bodies.

The strangest of these were certain forms of proboscidea, such as the Amebolodon, with long, flexible noses.

Animal-life had already attained the variety of modern times when, about a million years ago, new changes in climate occurred, upsetting the pattern of life on the continents. The cold became intense and large ice-caps covered the globe as far down as our latitudes, driving nearly all the living beings towards the tropics.

Some animals, however, managed to adapt to the new climatic conditions and continued to live in the regions of the North. A typical example of this is the mammoth, a large woolly elephant, remains of which have even recently been found in the frozen sands of Siberia.

The severe cold froze vast stretches of water, particularly around the North and South Poles. Water vapour froze in the clouds and fell as snow, covering the continents so thickly that it did not melt. This made the flow of the rivers dwindle so much that many of them disappeared and the seas were no longer fed as they used to be. Yet the oceans continued to evaporate, although the vapour did not return to them as rain. The level of the oceans thus gradually dropped and the floors of the seas were revealed. Even the deep trench of the Bering Strait was left dry, after several million years under water.

The effect of Great Ice Age and the retreat of the ice made a deep impression on the surface of the Earth. As they moved slowly along, the glaciers eroded and scoured, digging out valleys and gradually stripping the walls of rocks. The trails of waste they removed piled up at the base and sides of the glaciers, where it eventually formed huge hills of rock debris.

Vast deposits of rock waste, left behind by the glaciers, are to be found around lakes, such as the Italian Lake Maggiore and Lake Garda.

There is another, more important aspect of the retreat of the glaciers. The enormous quantities of water, collected on hill-tops in the form of snow, rushed down into the valleys as the temperature rose. There they formed raging torrents and rivers which swept away all that came in their path. The mountains were eroded away but, at the same time, vast heaps of debris built up in the valleys. This action was particularly strong in the Alps.

The Po River Basin, which had been covered by the sea up until then, was formed in the Quaternary Period (which covered the last two million years) by the loads of debris carried down into the valley by the rivers.
---
IndiaVision Blog comments powered by
Mon 2 Mar 2009, 16:13 PM | Posted by admin

The Neolithic Age brought the first appearance of dwellings which could probably be called houses. They were built in regions where the soil was fertile enough for cultivation. They consisted of huts, either singly or in groups, the floors of which were hollowed out a little below ground level. This partially underground construction had two advantages : it was easier to erect the poles which supported the building, and in winter the temperature inside the hut was higher. Even in Neolithic times houses were sometimes built with several interior rooms, and even with stables and sheds. A special type of town was made up of prehistoric lake dwellings, or palafittes, like the one shown. These were houses built on the stilts at the water's edge or on marshy ground, to give protection from wild animals or enemy tribes. Today in the Indian subcontinent there are still tribes living in palafittes. Of all the houses of antiquity (in Greece, Egypt, Mesopotamia or Rome) the Roman house was the best and most comfortable.

In prehistoric times, before man began to build artificial shelters or houses as we understand the word, they lived in caves. Inside these caves it was impossible to make an oven for cooking food. The group generally set up camp at the mouth of the cave or on a rocky ledge nearby. These people may have slept in the caves, but it was on the threshold that they gathered to talk, to fashion their tools, to cut up the spoils of hunting, to prepare their meals, and even to bury their dead.

After huts man developed buildings made of baked bricks. Shown here is part of a city in the Indus valley of 2000 BC.

Nowadays many people live in blocks of flats. Modern blocks are often built of reinforced concrete. This consists of large sections concrete with steel rods embedded in it to give added strength.
---
IndiaVision Blog comments powered by
Mon 2 Mar 2009, 16:09 PM | Posted by admin

Ever since the dawn of language and thought man must have felt the need to record his ideas and emotions in some permanent form, and he has continued to look for ways of doing this right up to the present day with its gramophone records and magnetic tape. An old Latin saying proves the point : 'The spoken word is forgotten but the written word remains.'

The first alphabets were developed among the populations devoted to agriculture and stock - raising in China, India, Mesopotamia, Egypt and Central America. In Chinese, writing does not approach the name of a thing by breaking its sounds down into letters and syllables but set out to express the thing itself. Written words are direct representations of things or ideas (ideographs) or of particular spoken words (logographs). A different ideograph evolved for each objects. So the Chinese language is based on an enormous number of different caharcters rather than on the letters of an alphabet.

Did you know . . .

. . . that the famous Rosetta stone, discovered by Napoleon's soldiers and deciphered by the scholar Champollion, provided the clue to the secret of Egyptian hieroglyphic writing?

. . . that the modern Western alphabet is based, with some modifications, on that of the Phoenicians, a seafaring and mercantile people?

Sumerian writing dates back to 4000 BC and is the most ancient writing known today. It is characterized by its wedge shaped appearance and is called 'cuneiform' from the Latin word cuneus, meaning 'a wedge'. This alphabet enabled men to collect the first libraries. On the left is some Assyrian writing from the eighth century BC. As the illustration shows, the Assyro-Babylonians adopted cuneiform characters from the conquered Sumerians, and its use spread among other contemporary peoples.

The above illustration on left below shows a bas-relief of a warrior with his spear. This inscription is in Greek. The Greek alphabet can be seen as the link between the ancient alphabets of the Mediterranean world and the alphabet of today. It is worth noting that the Greek alphabet already had 24 signs.

Above on the right is a Bivort shorthand machine (French, 1902). It enabled writing to keep up with the speed of speach. The fountain pen was invented by Bion in 1854, and the typewriter was invented by the Austrian Mitterhofer in 1882.

The shown table compares three alphabets. Notice the similarity between many of the Greek and Latin letters (in capitals).
---
IndiaVision Blog comments powered by
Mon 2 Mar 2009, 16:05 PM | Posted by admin

Today coal has lost the lead it once enjoyed among the fuels. First place has been taken by oil, the precious substance which gushes out of the depths of the Earth, bringing wealth and property to the countries where it is found.

In his search for oil, man has managed to make even the desert habitable, to build enormous platforms to float on the sea, to drill through rock strata down to depths of some 5,000 metres, and has spent enormous sums on doing so.

These are always handsomely repaid once an oil-field has been reached, however, for tons and ton of `black gold` stream out of the well. The oil is taken through pipelines to refineries or tankers.

Oil is generally younger than coal. Its formation dates back to a more recent period in the history of the Earth, to the Mesozoic Era, which lasted 225 million to 65 million years ago. This era saw the rise and fall of the great dinosaurs.

Even in the Mesozoic Era the folding and settling of the Earth's crust continued. Thick deposits of sea and lake sediment accumulated in different parts of the globe. The way in which these deposits are layered shows that the land and seas were successively rising and falling in this period.

The Cretaceous Period, from 130 million to 65 million years ago, take its name from the French Word craie, meaning chalk, which was actually formed in those distant times. This period is one of the longest in the history of the Earth. It lasted for over 65 million years, during which animal-life on land developed in profusion.

Some of the most important oil and natural gas fields discovered in Canada and the United States are to be found in the rocks of the Cretaceous Period. Because of the unsettled condition on Earth, enormous masses of organic substances, perhaps derived from decomposing animals, were imprisoned in the ground where they were gradually transformed until they became the mineral oils of today.

The rock strata of this period are very important, partly because they contain large deposits of copper, aluminium and other minerals but mostly because they also contain fossil traces of the first flower, a sign that great progress was being made in the plant kingdom.
---
IndiaVision Blog comments powered by
Mon 2 Mar 2009, 16:02 PM | Posted by admin

Delhi is the third largest city of India, exceeded in size by Calcutta and Mumbai. The 'Modern Delhi' is the capital of Indian Union and lies to the south of Old Delhi. Delhi is situated in north central India and stands on the west bank of Yamuna river. It is bounded on the east by the state of Uttar Pardesh and on the north, west and south of Haryana.

Delhi has been the capital city of a succession of mighty empires and powerful kingdoms. According to the history, city rose and fell seven times at different sites. Different sites were: The earliest reference of Delhi is found in the famous epic 'Mahabharata' which mentions city called Indraprastha, built about 1400 BC somewhere between Purana Qila (Old Fort) and Humayun's Tomb. The historian reference to 'Delhi' was actually made in 1st century BC when Raja Dhilu built a city near Qutab Minar and named it after him. Delhi got different names – Delhi, Dehli, Dilli and Dhilli.

During the 12th century it became the capital of Prithviraj Chauhan. After the defeat of Prithviraj by Mohammed Gauri the city went into the Muslim hands. In the beginning of 13th century Qutab-ud-din Aibak made the famous tower, Qutab Minar, and chose Delhi as his capital.

Ala-ud-din Kilji (1296-1316) built the second city of Delhi at Siri, three miles northwest of the present Delhi. The third city of Delhi was built by Ghiyas-ud-din Tughluq (1320-25) at Tughlaqabad but was abandoned in favour of the old site near Qutab Minar because of the scarcity of water. Mohammad bin Tuqhlaq (1325-51) made the forth city of Delhi as Firozabad which was situated in the area which is now know as Feroz Shah Kotla.

After the invasion of Tamerlane, Delhi experienced temporary diminishing because he made Agra as his capital. But again in 1526 Babar Chose Delhi as his capital. His son Humayun built a new city, Din Panah between Feroz Shah Kotla and the Purana Qila. Shershah drove Humayun out from the country in 1540 and built his new capital, the Shershahi (Purana Qila) as the sixth city of Delhi.

Delhi again lost its importance when Akbar (1556-1605) and Jehangir (1605-27) moved to Fatehpur Sikri at Agra. The city again restored its glory when Akbar's grandson Shah Jehan (1629-58) laid the foundations of the seventh city of Delhi. He made Shahjehanbad, as his capital, which is presently known as old Delhi. He made several gates such as Kashmiri Gate, Delhi Gate, Turkman Gate and Ajmeri Gate.

After the fall of Mughal Empire during mid – 18th century, Delhi again faced many unpredictable changes. Since 1803 it flourished under British Empire. In 1912 Britisher moved their capital from Calcutta to the modern city of Delhi.
---
IndiaVision Blog comments powered by
Mon 2 Mar 2009, 15:57 PM | Posted by admin

Sanchi is famous for its Stupas. This historic site is located to the west of Betwa River in Raisen district, Bhopal (Madhya Pradesh). It is a plain ground a top a sandstone hill. It is about 90 m above its surroundings and has preserved some of the most famous Buddhist monuments for a long time.

Sanchi is the site of three Stupas.

Stupa No 1, also called the Great Stupa is one of the most magnificent monuments of its time. The Emperor Ashoka probably started its construction in the mid-third century B.C. and later it was enlarged. It is enclosed by a massive stone railing pierced by four gateways. These gateways have elaborate carvings depicting the life of Buddha. Each gateway is made up of two square posts, topped by statues of animals and dwarfs. It consists of a base, bearing a hemispherical dome (anda) representing the dome of heaven enclosing the earth. It is surmounted by a square-rail unit (harmika) from which rises a mast (Yatsi). It symbolizes the cosmic axis. The mast bears umbrellas (chatras) that represent the various heavens (devaloka).

Stupa No.2, with railing decorations, has carvings relating to late Sunga period (1st century B.C.).

Stupa No.3, with its single gateway (torana) was constructed in late first century A.D. These Stupas are a great attraction for visitors. Thousands of people visit them every year.

Other prominent features of Sanchi include a commemorative pillar erected by the Emperor Ashoka (265-238 B.C.). There is also one famous temple Gupta Temple which was built in the early 5th century. On the whole it contains some of the best specimens of the celebrated Indian sculpture.
---
IndiaVision Blog comments powered by
Mon 2 Mar 2009, 15:50 PM | Posted by admin

The Portuguese navigator Vasco da Gama led an expedition at the end of the 15th century that opened the sea route to India by way of the Cape of Good Hope. He was born about 1460 at Sines, in southwest Portugal, where his father commanded the fortress. Entering the service of the Portuguese King John II, he helped to seize French ships in Portuguese ports in 1492. He was a gentleman at court when chosen to lead the expedition to India.

Many years of Portuguese exploration down the West African coast had been rewarded when Bartolomeu DIAS rounded the Cape of Good Hope in 1488. The Portuguese then planned to send a fleet to India for spices and to outflank the Muslims in Africa. Vasco da Gama was placed in command of the expedition and carried letters to the legendary PRESTER JOHN and to the ruler of Calicut, on India's Malabar coast.

Four ships left Lisbon on July 8, 1497 - the Sao Gabriel, on which da Gama sailed, the Sao Rafael, the Berrio, and a storeship. They stopped in the Cape Verde Islands; from there they did not follow the coast, as earlier expeditions had, but stood well out to sea. They reached the Cape of Good Hope region on November 7.

The cape was rounded on November 22. The expedition stopped on the East African coast, broke up the storeship, and reached Mozambique on Mar. 2, 1498. There they were assumed to be Muslims, and the sultan of Mozambique supplied them with pilots, who guided them on their journey northward. They stopped in Mombasa and Malindi before sailing to the east. They crossed the Indian Ocean in 23 days, aided by the Indian pilot Ibn Majid, and reached Calicut on May 20, 1498. The local ruler, the Zamorin, welcomed the Portuguese, who at first thought that the Indians, actually Hindus, were Christians.

Unfortunately, the trade goods and presents provided by the Portuguese king were suitable for Africa, not India, and the Arabs who dominated trade in the Indian Ocean region viewed the Portuguese as rivals. As a result, da Gama was unable to conclude a treaty or commercial agreement in Calicut. After one further stop on the Indian coast, the Portuguese set out to return with a load of spices. They took three months to recross the Indian Ocean, however, and so many men died of scurvy that the Sao Rafael was burned for lack of a crew. The expedition made a few stops in East Africa before rounding the Cape of Good Hope on Mar. 20, 1499. The ships were separated off West Africa in a storm and reached Portugal at different times. Da Gama stopped in the Azores and finally reached Lisbon on Sept. 9, 1499.

Da Gama's success led to the dispatch of another Portuguese fleet, commanded by Pedro Alvares CABRAL. Some of the men Cabral left in India were massacred, so King Manuel ordered da Gama to India again. He was given the title of admiral and left Portugal in February 1502 with 20 ships. The Portuguese used their naval power on both the East African and Indian sides of the Indian Ocean to force alliances and establish their supremacy. Da Gama's mission was a success, and the fleet returned to Lisbon in October 1503.

Da Gama then settled in Portugal, married, and raised a family. He may have served as an advisor to the Portuguese crown and was made a count in 1519. King John III sent him to India in 1524 as viceroy, but he soon became ill and died in Cochin on Dec. 24, 1524. Vasco da Gama's first voyage to India linked that area to Portugal and opened the region to sea trade with Europe. On that foundation the Portuguese soon built a great seaborne commercial empire, with colonies in India and the Spice Islands.
---
IndiaVision Blog comments powered by
Mon 2 Mar 2009, 15:45 PM | Posted by admin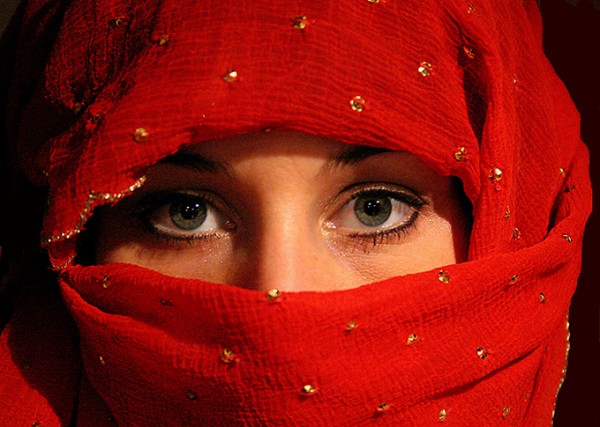 Here I am once again to give my viewers some interesting tips about those beautiful pairs of eyes which are God gifted. Yes, I think God had gifted us with five very precious common senses and eyes are once of them. So, proper care should be taken to keep it beautiful.

1. For Removing Dark Circles : Under eye dark circles are caused due to lack of sleep, for some vitamin/mineral deficiency, due to aging or for fatigue. So, regarding this problems, the homemade recipes which we can use are :

* Grate a raw potato and wrap it in cheesecloth. Put it onto the eyelids for about fifteen to twenty minutes and then rinse it well with warm water.

* Make a mixture of one teaspoon of lemon juice and one teaspoon of tomato juice. Apply it on the black circles around the eyes two times a day. It lightens the circle.

* Apply crush mint around the eyes to lighten the dark under eye circles.

2. For Better Vision of Eyes : Some of the points which we should keep in mind to avoid glasses or lenses are as follows :

* Eat lots of green vegetables, fish and fresh fruits, especially carrot which are enriched in vitamin A.

* Carrot leaves are wonderful herbal medicine. At first, submerge carrot leaves in hot water and then leave it for sometimes. Before meal, drink this liquid three times a day.

* Dip a cotton ball in cold water and then keep it on the eyes. It gives a feeling of relaxation.

* Tea bags are even good for eyes.

3. For Reducing Swells and Bags Under Eyes : To reduce the puffiness of the eyes, we can do the following :

* Compress the eyes with cheesecloth containing grated fresh potato for about four tablespoon. Place it for about fifteen minutes and then rinse well with cold water.

* Place left over tea bags, slightly cool, onto the eyes. It even soothes the eyes.

* Prepare a strong tea and then dip two cotton balls in it. Now, place it on the eyelids for a while.

4. For Tired Eyes : Tiredness of eyes is caused due to many reasons, like, lack of sleep, tension, stress etc. So, some of the homemade remedies which can help you to get rid of these are :

* Dip two cotton pads in icy cold water and then place it over the eyes to ease to your eyes.

* Place sliced cucumber on eyelids to sooth the eyes.

* Soak cotton balls in cold milk and place it over the eyes for about ten minutes. After ten minutes, rinse well with warm water and then with cold water.
---
IndiaVision Blog comments powered by
Mon 2 Mar 2009, 14:51 PM | Posted by admin

1. Gyan Mudra (Mudra of Knowledge):

Method:

Touch the tip of the thumb to the tip of the index finger, with the other three fingers stretched out.

Specialty:

As it is a mudra of knowledge, it enhances the knowledge. The tip of thumb has centers of pituitary and endocrine glands. When we press these centers by index finger the two glands work actively.

Time duration:

There is no particular time duration for this mudra. You can practice by sitting, standing or lying on bed whenever and wherever you have time.

Benefits:

• Increases memory power and sharpens the brain

• Enhances concentration and prevents Insomnia

• If we practice it regularly, it will cure all psychological disorders like Mental, Hysteria, Anger and Depression

2. Prithvi Mudra (Mudra of Earth):

Method:

Tip of the ring finger touches the tip of the thumb, with the other three fingers stretched out.

Specialty:

It reduces all physical weaknesses.

Time Duration:

It has no particular time duration. You can practice it any time you want.

Benefits:

• It helps to increase the weight for weak people

• It improves the complexion of skin and makes the skin to glow

• It makes the body active by keeping it healthy

3. Varuna Mudra (Mudra of Water):

Method:

Tip of little finger touches the tip of thumb, with the other three fingers stretched out.

Specialty:

It balances the water content and prevents all diseases which come due to lack of water.

Time Duration:

It has no specific time duration and one can practice it according to their time.

Benefits:

• It retains clarity in blood by balancing water content in the body

• Prevents the pains of Gastroenteritis and Muscle Shrinkage

4.Vayu Mudra (Mudra of Air):

Method:

Keep the index finger on the base of the thumb and press with thumb keeping the other three fingers straight.

Specialty:

It prevents all the diseases that occur due to the imbalance of the air.

Time Duration:

The practice of this mudra for 45 minutes reduces the severity of the disease in 12 to 24 hours. For better results practice it for two months.

Benefits:

• It cures Rheumatism, Arthritis, Gout, Parkinson's disease and paralysis without any medicine

• It is useful for Cervical Spondilytis, paralysis to face and catching of nerve in neck

• It corrects the disorder of gas in the stomach

5.Shunya Mudra (Mudra of Emptiness):

Method:

Keep the middle finger at the mount of Venus and press it with thumb.

Specialty:

It reduces the dullness in our body.

Time Duration:

One can practice it for 40 to 60 minutes daily until to be cured from the disease.

Benefits:

• It relieves an earache within 4 or 5 minutes

• It is useful for the deaf and mentally challenged, but not for inborn ones.

6.Surya Mudra (Mudra of Sun):

Method:

Bend the ring finger and press it with thumb.

Specialty:

It sharpens the center in thyroid gland.

Time Duration:

Practice it daily twice for 5 to 15 minutes.

Benefits:

• It reduces cholesterol in body and helps in reducing weight

• It reduces anxiety

• It corrects indigestion problems

7.Prana Mudra (Mudra of Life):

Method:

Bend ring finger and little finger and touch the tip of thumb with their tips keeping the remaining two fingers stretched.

Specialty:

As it is the mudra of life, it improves the power of life. Weak people become strong. It reduces the clamps in blood vessels. If we practice it regularly, we will become active.

Time Duration:

No specific time duration. One can practice it any time.

Benefits:

• It improves immunity

• Improves the power of eyes and reduces eye related diseases

• It removes the vitamin deficiency and fatigue

8. Apana Mudra (Mudra of Digestion):

Method:

The tips of middle finger and ring finger touch the tip of thumb while the other two fingers are stretched out.

Specialty:

It plays an important role in our health as it regulates the excretory system.

Time Duration:

Practice it daily for 45 minutes, but practice for longer time yields more benefits.

Benefits:

• It regulates diabetes

• It cures constipation and piles

• It helps excreting the normal waste regularly

9. Apana Vayu Mudra (Mudra of Heart):

Method:

The tips of the middle finger and ring finger touch the tip of thumb, while the index finger touches the base of thumb and little finger stretched out.

Specialty:

It benefits the heart. It works like injection in the reduction of heart attack. It is as powerful as sorbitate tablet. It reduces the gas content in body.

Time Duration:

Practice it as many times as you can. Heart patients and BP patients can practice it for 15 minutes daily twice for better results.

Benefits:

• It strengthens the heart and regularizes palpitation

• It regulates excretory system

• It redeems gastric trouble

10. Linga Mudra (Mudra of Heat):

Method:

Interlock the fingers of both the hands and keep the thumb of the left hand vertically straight and encircle it with the thumb and the index finger of the right hand..

Specialty:

It generates heat in our body. Take milk, ghee, more water and fruit juices in addition to practice of this mudra for much benefits.

Time Duration:

Practice it any time you want. But don't practice it a lot as it produces heat in the body. It can cause sweating even in winter if you practice it longer.

Benefits:

• It stops production of phlegm and gives power to lungs

• It cures severe cold and bronchial infection

• It invigorates the body
---
IndiaVision Blog comments powered by
Mon 2 Mar 2009, 14:41 PM | Posted by admin

Here's how to handle the withdrawal effects

GIVING Up smoking isn't an event. It's a process involving a number of reactions over a period of time. While some of these reactions are psychological or emotional, others are physical symptoms of withdrawal from a powerful drug, nicotine.

The severity of physical withdrawal symptoms depends on the degree to which a smoker is addicted. Dr Karl-Olov Fagerstrom, a psychologist at Uppsala University in Sweden, has found that one of the best indicators of levels of addiction was how soon smokers took their first cigarette of the day. Those who lit up before their feet hit the floor would experience the severest withdrawal effects. Among these effects are irritability, anxiety, difficulty in concentrating, restlessness and headaches.

Many withdrawal effects are paradoxical. The day's first dose of nicotine stimulates the brain and central nervous system, while later doses can be sedative. This might explain why those who give up smoking often suffer two kinds of sleep disturbance. Daytime drowsiness is a common complaint. Yet at night, people who have recently stopped smoking may suffer from insomnia. While awake, they seem to miss nicotine's kick: at night. They find they need its tranquillising effect.

Similarly, the day's first nicotine doses stimulate the intestines, while later doses slow down digestion. Addiction to a drug with such potential for behaviour control and such see-saw intestinal effects may explain why many who give up cigarettes experience increased craving for sweet or fatty foods, accompanied by nausea, constipation and diarrhoea.

Craving for tobacco-the most frequent and -severe withdrawal symptom-usually reaches its peak within the first 24 hours and tapers down over a seven-day period. Then it begins to rise again and persists for up to eight weeks in most smokers. In fact, it has been seen to recur occasionally as long as nine years after giving up smoking.

Though recurrent, the tobacco craving usually lasts in its most intense form for only three to five minutes. It is least insistent in the morning, and reaches its peak in the evening. According to one study, it disappears most rapidly in smokers who immediately give up altogether. Those who merely cut down suffer most, for they feed their habit just enough to whet its appetite.

All addictions have emotional, psychological and social aspects as well as physical effects. Giving up cigarettes not only interrupts the flow of a drug demanded by the body, but also cuts out of the smoker's life a habit deeply rooted in daily activities-eating, drinking, working, driving, watching television.

How have several million smokers succeeded in giving up such a pervasive habit? By studying the successes and failures of 183 men and women who stopped smoking, one research team has learnt that the most dangerous threats to abstinence are: drinking alcohol, particularly in the company of people who are smoking; relaxing after the evening meal; pressure or frustration at work; periods of boredom or depression. The investigators set up four basic strategies for coping with these high-risk situations :

Avoidance. During the first few weeks after giving up, it is wise to stay away from parties and other smoking-conducive situations. To eliminate the temptation to smoke after a meal, leave the table immediately after eating.

Escape. Take a break from a stressful meeting. Move away from smokers at a party. Don't have a drink. Since tobacco craving comes in bursts, escaping it for just a few minutes can prevent relapse.

Distraction. When the suddenly craving ex-smoker has no chance of escape-driving a car, for example-he needs to focus his mind on-, something besides the temptation. One ex-smoker found that humming worked. Others think about something pleasant: a holiday or a treat.

Delay. If you get a craving, wait five minutes and then decide whether to have a cigarette. It's easier to say no for a few minutes than for ever.

These strategies provide an immediate "first line" against relapse. But the ex-smoker also needs defence in depth, especially to cope with those negative emotions-frustration, anxiety, depression-that are likely to trigger smoking. Here are a few "second line" techniques that have been employed successfully.

Imaging. Some find it helpful to conjure up images of smoke blackened lungs. Others do better with positive images of their non-smoking selves as healthy, active, easy-breathing individuals.

Interior dialogue. When temptation strikes, try to identify the source of stress by asking: "What's going on in this situation? What do 1 really want out of it?" Rather than thinking things through, many smokers simply reach out automatically for the solace of a cigarette when they encounter stress.

Substitution. Some find relaxation techniques such as deep breathing or progressive muscle relaxation helpful. For others the answer is increased activity: jogging, gardening, golf. Munching low-calorie foods-celery, carrots, sunflower seeds-can help too.

Tests have shown that buffered nicotine, taken orally in tiny doses equal to what is inhaled while smoking, can help many people give up. Your doctor can write a private prescription for chewing-gum containing such doses. It costs about £7 for enough to last a 20-a-day smoker for ten days.

Managing failure. Sadly, many ex-smokers give in to temptation at some point and, taking a single lapse to mean total defeat, resume smoking steadily. The difference between those who eventually succeed in giving up permanently and those who don't is their ability to manage failure. If you slip, emphasise to yourself the number of cigarettes you haven't smoked. Then ask this key question: "Am 1 going to let one small slip wipe out that long, hard-won record?"

THERE i sn't just one reason for smoking, and there isn't just one way to stop. But application of these basic principles can make it possible to create a whole new habit - not smoking. Try it.
---
IndiaVision Blog comments powered by
Mon 2 Mar 2009, 14:31 PM | Posted by admin

Walking is nature's way to tune up. WALKING-like swimming, bicycling and running-is an aerobic exercise, which builds the capacity for energy output and physical endurance by increasing the supply of oxygen to skin and muscles. Such exercise may be a primary factor in the prevention of heart and circulatory disease.

As probably the least strenuous, safest aerobic activity, walking is the most acceptable exercise for the greatest number of people. Walking at comfortable speed improves the efficiency of the cardio-respiratory system by stimulating the lungs and heart, but at a more gradual rate than most other forms of exercise.

Dr Fred Stutman, who first took up walking as a means of escape from a heavy daily schedule and found he suddenly lost the tiredness and the tension, now believes that it is possible to walk your way to better health, a trimmer body and a longer life-no matter what your age.

In one test, a group of men 40 to 57 years of age, walking at a fast pace for 40 minutes, four days a week, showed improvement equal to men the same age on a 30-minute, three-days-a-week jogging routine over the same period. Their resting heart rate and body fat decreased significantly. These changes suggest some of the important-even vital-benefits walking can bring about.

Circulation and respiration : There is evidence that walking may actually open up narrowed areas in the coronary blood vessels, lessening chances of a heart attack. For the tense person who smokes-a "killer" combination-walking offers added help by decreasing the abnormally high levels of carbon monoxide and nicotine in the blood. Walking may also increase the elasticity of the blood vessels, decreasing the likelihood that they will rupture under pressure-one cause of strokes.

One of Dr. Stutman's patients, a 64-year-old man with a history of hypertension and coronary heart disease, asked if he would be able to exercise. He was told that the perfect activity for him would be walking. He was skeptical until it was explained that he could start with a conditioning program that would build up to a one-hour walk every otherday, for a distance of two to three miles. By the end of six weeks, he was walking two and a half miles every day. He had lost six pounds and his blood pressure had decreased substantially.

Weight and fitness : Obesity is associated with disability and premature death from a variety of diseases, especially hypertension, heart disease and respiratory disorders. Alone, extra pounds do not necessarily constitute a serious health hazard. But when accompanied by diabetes, high blood pressure, smoking or an inactive lifestyle, weight reduction is a must.

The best way to change your figure permanently is to adopt sensible eating and exercise habits. A successful plan might combine a healthy modification of the "in" calories with a walking program to increase "out" calories.

Doesn't exercise increase the appetite and make you eat more? No. Some studies suggest that exercise decreases the appetite by regulating your appestat (the brain center that controls appetite); redirecting blood flow away from the digestive tract; and stimulating utilization of blood fats, instead of blood sugar, by the muscles.


Walking also burns calories. It takes 3,500 calories to gain or lose one pound. Since a one-hour walk at a moderate pace will burn up some 300 calories, by walking one hour every other day, you can burn up a pound and a half a month, or 18 pounds a year-providing there is no change in your intake of food. To lose weight faster, walk an hour every day and bum up three pounds a month.

Another patient, Helen has a desk job. She was in good health and within an acceptable weight range for her height-but the tops of her legs were too heavy and her figure was flabby. Dieting was not a solution, since she would have had to slim to the point of emaciation to achieve the kind of body-shaping she wanted.

She started ten-minute-a-day exercises designed to firm and tone, but dropped these after a few weeks as "too much work. " Next came a health club, where she could swim and use exercise machines. But her busy work schedule didn't allow for regular use of the facilities.

She resisted the suggestion that she walk the mile or so from her flat to her office when told it would take a month or more before she would see results. But she tried it and she is still walking. She has gone down one dress size, her abdomen is firmer and flatter, and her thighs have lost that "doughy" look she hated.

The aging process: Hereditary factors may help determine how long you live, but your life-style will affect both your longevity and the quality of your later years.

With every decade after the age of 30, the heart's ability to pump blood decreases six to eight per cent, blood pressure increases five to six per cent, and the body loses muscle mass at a rate of three to four per cent. The blood vessels lose elasticity and the lungs much of their resilience.

The less active you are, the faster this aging process accelerates and the more vulnerable you become to physical and psychological problems. There is good reason to think there may be a connexion between a "do nothing" retirement and the mental deterioration we call "senility."

Consider Joseph, who had done building work since he was 15 and was an impressive physical specimen. When he retired, his day revolved round television and an endless parade of snacks. In eight years he put on more than two stone and developed osteo-arthritis. Joseph's loving family compounded his problem by "helping" him to do less and less for himself.

Today he does little but sleep and eat, yet is always tired and often depressed. If Joseph had included even one long walk a day in his retirement routine, and been more careful about his diet, he could have' avoided the physical and mental debilitation.

Whatever your age, now is the time to give your physical well - being as much thought as you give to pensions or insurance? Walking is a vital defense against the ravages of degenerative diseases and aging. It is nature's way of tuning you up.
---
IndiaVision Blog comments powered by
Mon 2 Mar 2009, 14:23 PM | Posted by admin

Weight loss [in just 7 days] :

1st Day Only fruits except banana. No juice.
2nd Day Only vegetables. No fruits. Start your day with a big baked potato and one spoon of butter.
3rd Day All fruits and vegetables, except bananas and potatoes.
4th Day 8 Bananas and 3 glasses of milk through out the day (No sugar).
5th Day 8 Tomatoes. Only chicken or fish or 3 eggs or paneer (No vegetables).
6th Day All vegetables and fruits (same as 5th day) but no tomatoes and potatoes.
7th Day All vegetables and fruits including banana. No chicken or fish. Only a small helping of brown rice.

If you strictly follow this you may lose upto 5 kgs.
---
IndiaVision Blog comments powered by
Mon 2 Mar 2009, 14:17 PM | Posted by admin

Facts and fallacies about your diet

FOR most people it is all too easy to put on weight and the most likely reason is that you are eating too much of the wrong sorts of food. Here are some of the common fallacies about fattening foods.

Fallacy: Grapefruit will burn body fat.

Fact: Grapefruit has been the main ingredient in several "miracle" reducing plans. It's a fine food, with relatively few calories and plenty of vitamin C, but it does not bum fat. Unfortunately, no such fat-burning food has yet been discovered.

Fallacy: Bananas are fattening.

Fact: Compared with an apple or an orange, a banana has more carbohydrates; yet the average banana has only 60 calories.

A medium apple or orange has about 50 calories.

Fallacy: "Sugar-free" foods have fewer calories than those with sugar.

Fact: A product can claim to be made without sugar (sucrose) yet be loaded with other kinds of sweeteners that have about as many calories as sugar. Corn syrup, molasses and fructose are all high-caloric substitutes. When you buy something that says it has been made without sugar, check the list of ingredients and compare the calorie count with a similar product made with sugar.

Fallacy: Margarine has, fewer calories than butter.

Fact: By law, both butter and margarine must have the same fat content of 80 per cent, so you end up with the same amount of calories (about 100 per tablespoon) for either butter or margarine. Diet margarines have about half as much fat and more water, and therefore fewer calories.

Fallacy: Foods like celery and apples have "negative calories" because of the energy needed to chew and digest them.

Fact: A calorie is a calorie, whether you're eating apples or strawberry shortcake'. An average-size person bums only 0.3 additional calories per minute while eating. That means a five-calorie stalk of celery would have to be chewed for 17 minutes to have no caloric value. You may have better things to do.

Fallacy: Using "non-dairy" cream substitutes or dessert toppings saves calories.

Fact: Sorry. Non-dairy creams and toppings have more calories per tablespoon than milk itself, since most of them are made with coconut oil, which has the highest saturated fat content of any vegetable oil.

Fallacy: All fish is low in calories.

Fact: Fish vary widely in fat content. Generally, you can spot fattier fish in a flash - the darker the flesh, the higher, the fat content and the more the calories. A fattier-fleshed fish is better suited to grilling or roasting because' of the extra oil in it. A leaner-fleshed fish is often cooked in oil or butter-which may bring the caloric count up to more than that of the same-sized serving of a fattier fish. Instead, grill, poach or steam it.

Fallacy: Meat from cheaper cuts of beef contains more fat.

Fact: Not at all. It depends which part of the animal the meat comes from. Generally, the more expensive the cut, the more marbling-or fat-in the meat. When you're buying beef for the family, choose topside, rump or thick flank for roasting. They are usually leaner than rolled ribs, forerib or sirloin.

Fallacy: Your stomach shrinks as you diet.

Fact: When you diet successfully, you get used to eating less food. Your stomach stays the same.

Here are some further food facts which you may find just as surprising. For example, did you know ...

* Smaller turkeys and chickens are leaner than larger ones.

* Tuna in brine has up to 161 fewer calories per 3.5-ounce serving than the oil-packed variety.

* Dry-roasted peanuts - 175 calories per ounce-have nearly the same amount of calories as peanuts cooked-in oil.

* If you use plain low-fat yoghurt instead of cream, you save about 275 calories in every eight fluid ounces.

* At 61 calories a tablespoon, honey has more calories than sugar (46 calories a tablespoon).

* Two 12-ounce cans of beer amount to 320 calories. That's nearly one-third of a dieter's daily calorie intake.

* A hot-dog roll has 108 calories, a hamburger bun, 89. A typical 1.75-ounce hot dog has 124 calories, a three-ounce burger has 140. You get more meat, fewer nitrites and about the same calories when you choose a small hamburger rather than a hot dog.

* One ounce of Cheddar cheese has 122 calories. If you thought that hard cheeses were a low-fat source of good protein, you're wrong. About 75 per cent of the calories are fat, and only 25 per cent are protein.

* If you think you're saving calories by eating sorbet instead of ice-cream, you're not. You do get less fat in a sorbet, but you also get more sugar. A helping of sorbet equals 120-150 calories, about the same as a portion of vanilla ice-cream.
---
IndiaVision Blog comments powered by
Mon 2 Mar 2009, 14:14 PM | Posted by admin

As many as 45.9% of children are underweight, 38.4% stunted and 19.1% wasted... this even before they turn three. Contrast this with China, where only 8% are underweight.

The figures for anaemia are even more alarming, with 79% of kids aged between six and 35 months are anaemic. Even the improved infant mortality rate - down to 57 per 1,000 births from 68 in 1998-99 - remains dramatically higher than that of western nations.

"Mortality has declined marginally but our children aren't healthier," said Sulabha Parasuram of Indian Institute of Population Sciences. IIPS was the nodal agency for the survey which covers about 200,000 people between the ages of 15 and 54.

With data for 29 states in, the most glaring problem illustrated by NFHS III was the health of its kids. But women, especially those in rural areas, haven't fared too well either.

"In almost all states, women were either underweight or obese," added Sulabha, expressing concern over the rising levels of obesity in urban areas. Institutional births were a mere 40%, indicating that a majority of births are still at home.

What further alarms experts is the poor performance in ORS and breast-feeding practices that directly affect the newborn.

Only 26.2% kids with diarrhoea received ORS and only 23.4% of mums initiated breastfeeding in the first hour.

Exclusive breast-feeding - this is the first time that data for 0 to 6 months has been collected - was a dismal 46.3%.

This when exclusive breast-feeding alone can reduce mortality by 16%. "Hunger is being tackled by government schemes but not under-nutrition.

Programmes completely miss the under-three child even though two-thirds of deaths happen in the very first year," says Arun Gupta of the International Baby Food Action Network.

Under-nutrition has a cascading effect, he points out. "Around 12% are under-weight in the first six months. By 12 months, it is 37% and by 18 months it is a staggering 50%. It is we who are allowing it to go up," says Gupta who advocates a preventive rather than curative approach.

Malnutrition impairs mental and physical development in kids and makes them susceptible to illness. "So why not focus on preventive measures like ORS and exclusive breast-feeding for the first six months?" he asks.
---
IndiaVision Blog comments powered by
Mon 2 Mar 2009, 14:09 PM | Posted by admin

A recent research by a Copenhagen University team has cautioned that indiscriminate use of vitamins can be a health hazard.

The controversial study, published in the American Medical Association journal, claims that many supplements like Vitamins A and E and beta-carotene may actually end up reducing your lifespan.

"People treat it like a general tonic, but there are two sides to it. While certain doses can be beneficial, tilting that balance can cause disease itself. They should only be taken under careful supervision," said Ishi Khosla, Nutritionist.

Besides the study, incidents such as the one where 16 children died in Assam after being administered Vitamin A during an immunization round in 2001 show that even vitamins need to be handled with care.

Most doctors believe that supplements cannot substitute for a balanced diet, which takes care of all the nutrients the body needs.

Along with public cluelessness, this situation is created by the hype of the wellness industry.

Health Commission report

But the Copenhagen study finds resonance in a government Health Commission report in India, which labelled 10 out of India's top 25 top selling vitamin brands "irrational or non essential or hazardous."

Many of these drugs contain vitamin formulations way over the normal requirement, but are still consumed thoughtlessly like candy, including some of the biggest brands such as :

* Becosule and corex made by Pfizer
* Liv-52 by Himalaya
* Dexorange by Franco-Indian
* Digene by Abbott
* Polybion by E Merck
* Glucon-D by Heinz
* Evion E by Merck
* Revital by Ranbaxy.

"Three to four units (of something, vitamin E, I think) is what the body needs, but you get these capsules only in units of 100, and even 600. That's what the body needs in 50 days, so obviously there will be side-effects."

"People not aware of the benefits, or the dangers of hypervitaminosis. If a mother has more than 25000 units of (something else), the baby can be born malformed. How many young women know that, how many potential mothers know that?," said Dr CM Gulati, Editor, Monthly Index of Medical Specialties.

So before you reach out for that brightly coloured capsule that promises health and longevity, think. Take it only if you need it.
---
IndiaVision Blog comments powered by
Mon 2 Mar 2009, 14:03 PM | Posted by admin


It is important to protect yourself from hot weather! A little common sense goes a long way :

* Keep cool. Avoid strenuous physical activity, especially in the heat of the midday sun.
* Drink plenty of fluids, avoiding those with caffeine or alcohol, both of which increase body's need for fluids.
* Those at greatest risk of heat-related illness are infants and children up to four years of age.
* When out in the sun, make sure you use sun screen lotion.

In summers, a few simple precautions can reduce the risk of food borne diseases :

* Eat well-cooked food.
* Refrigerate leftovers promptly. Bacteria can grow quickly at room temperature.
* Rinse fresh fruits and vegetables in running tap water to remove visible dirt and grime.
---
IndiaVision Blog comments powered by
Mon 2 Mar 2009, 13:55 PM | Posted by admin

The findings offer hope that one day a treatment for the disease may be developed, though the experts have warned that the study is still at a very early stage.

Triphala is a herbal preparation used in the traditional Indian medicine system Ayurveda. It contains the dried and powdered fruits of three plants, and it is said to ease intestinal-related disorders and promote good digestion.

The current research confirms the findings of previous studies that have shown triphala to have an anti-cancer activity in cell cultures. It also shows that the herb does not damage normal pancreatic cells.

During the study, mice grafted with human pancreatic tumours were administered a triphala solution five days a week.

When the researchers compared them with those in control group of mice after four weeks, they found that tumours in triphala - treated mice were half the size of those in the untreated mice.

They also noted that the tumour cells in treated mice had higher levels of proteins associated with apoptosis, the process by the which the body normally disposes of damaged, old of unneeded cells.

"We discovered that triphala fed orally to mice with human pancreatic tumors was an extremely effective inhibitor of the cancer process, inducing apoptosis in cancer cells," said Sanjay K Srivastava, lead investigator and assistant professor University of Pittsburgh School of Medicine.

"Triphala triggered the cancerous cells to die off and significantly reduced the size of the tumors without causing any toxic side effects," he added.

The study also revealed that though triphala had activated tumour-suppressor genes, but did not negatively affect normal pancreatic cells.

"Our results demonstrate that triphala has strong anti-cancer properties given its ability to induce apoptosis in pancreatic cancer cells without damaging normal pancreatic cells," said Srivastava.

"With follow-up studies, we hope to demonstrate its potential use as a novel agent for the prevention and treatment of pancreatic cancer," he added.

The study is being presented at the annual meeting of the American Association for Cancer Research, at the Los Angeles Convention Center.
---
IndiaVision Blog comments powered by
Mon 2 Mar 2009, 13:48 PM | Posted by admin

Everyday, without our knowledge, a faint little feeling in the stomach prompts us to involuntarily look at the clock.Then the revelation hits us – it is evening and we have not had the time to eat our lunch. In today's times, where a sedentary lifestyle is the rule, it's observed that the health of people is deteriorating day by day. They have started taking themselves and their body for granted. They don't even remember when they last had a proper meal. Eating healthy just requires a little planning. Here are some shortcuts to achieve a healthy body

Breakfast is a must

Start your morning with some breakfast, be it a piece of fruit or a whole wheat bread. Put oatmeal into a thermos of hot water, and you could even let it sit overnight. In the morning, you shall have hot cooked oatmeal ready to eat. Similarly, a hard boiled egg can be eaten. This will prevent your body from going into starvation mode. Eating breakfast everyday will also help increase your metabolic rate.

Five meals a day

Have at least five meals a day in which three can be the main meals – breakfast, lunch and dinner, while other two meals can consist of foods which are handy and nutritious at the same time. Eating frequently prevents hunger pangs, provides consistent energy, and maintains metabolism efficiency. Grab healthy foods such as fruits that are high in fibre like apple, watermelon, muskmelon, orange, sweet lime, papaya and peaches.

Plan your dines

Some people's work demands frequenting restaurants for dinner. Always watch out for hidden fats. Creamy soups, white breads, flaky pastries and mayonnaise based salad dressings add unnecessary fats to the food. Try consuming broths instead of creamy soups. Instead of mayonnaise dressing, use variety of condiments and flavouring agents such as lemon, vinegar, herbs, onion and garlic to improve the palatability of your salad. Remember, a gram of fat contains more than twice as many calories as a gram of protein or carbohydrate. Ask for grilled, baked, boiled or broiled food rather than fried foods.

Hydrate when you're travelling

Your work might involve a lot of travelling in which air travel is one of the most dehydrating experiences. Because of this, people often complain of sore throats and other respiratory illnesses. To avoid these, one should not drink caffeine, cola or alcohol before or after the flights as these are diuretics and can increase the water loss. Avoid salted snacks like salted peanuts or fried foods in order to minimise dehydration. Try consuming lots of fluids in the form of water, fruit juice, coconut water, lime water, etc. In any case, one should drink at least 12 to 15 gasses of water everyday. The stress associated with travel may slightly increase the protein requirement, so one should make an effort to consume a little more protein each day.

Good quality of food

Always remember that the quality of food you eat determines your efficiency at work. Avoid refined foods like white rice and those used to make white bread and sugary breakfast cereals as most of their vitamins and minerals are stripped away. They turn into blood sugar (glucose) so fast just like sugar; they can cause a spike in our insulin level. Alternate refined flour with wholegrain flour. Substitute white sugar with honey and jaggery. Remember, all this will help us to remain healthy.
---
IndiaVision Blog comments powered by
Mon 2 Mar 2009, 13:45 PM | Posted by admin

This festival is celebrated between 25th November and 5th December in Lucknow, the capital city of U.P. It captures the undying elegance and splendours of ancient city Awadh, now known as Lucknow. This festival celebrates Lucknow's living culture, which provides an insight into the old, cultured, atmosphere of the city. Colourful processions, traditional dramas, Kathak dances in the style of the famous Lucknow Gharana, Sarangi and sitar recitals along with ghazals, qawalis and thumri create a festive atmosphere. Exciting events like ekka races, kite flying, cock fighting and other traditional village games recreate an atmosphere of bygone Nawabi days. There is a display of crafts and one can have a taste of the famous Nawabi cuisine.

The annual Lucknow Festival showcasing Avadhi culture, tradition and cuisine started in Lucknow on the bank of River Gomti on November 25.

The 15-day festival, organised jointly by UP Tourism and Lucknow District Administration, will, this time, also have stalls by the craftsmen of other states presenting a composite culture of the entire country.

Besides providing a platform for the local talents, the festival will also have programmes by well-known personalities including Shovana Narayan, the Vadali brothers, Shubha Mudgal, Hansraj Hans, Pandit Jasraj, Hema Sardesai and Sapna Awasthi.

The Lucknow Festival, held in the months of November-December every year, captures the undying elegance and splendour of Awadh, now Lucknow. A brilliant showcase of the arts, crafts, and above all the exotic cuisine of this land, the festival is a once-in-a-lifetime experience.

During the festival, the city of Lucknow is abuzz with excitement and activity. Colourful processions, traditional dramas, Kathak dances in the style of the famous Lucknow gharana, sarangi and sitar recitals along with ghazal, qawali and thumri sessions create a festive atmosphere. Exciting events such as ekka races, kite flying, cock fighting and other traditional village games recreate an atmosphere of Awadh's nawabi days.

And to top it all, one can taste the traditional delicacies of Lakhnawi cuisine, ranging from mouth-watering vegetarian cuisine to the lip-smacking non-vegetarian spread for which Lucknow is famous.
---
IndiaVision Blog comments powered by
Mon 2 Mar 2009, 13:41 PM | Posted by admin

Elephants are regarded precious and majestic since "puranic" era. The supremacy of Elephant is also well illustrated in the Hindu Mythology. According to legends, at the time of 'Samudra Manthan' when demon and Gods were busy in "churning the ocean"(samudra manthan), Gods were fortunate to receive an elephant called "Airavata" which latter became the divine vehicle (vahana) of Indra. Since then Elephant has become a symbol of royalty in Indian culture and many festivals are also associated with it.

Out of several festivals celebrated with elephants, the one which is widely participated by Indians and foreign tourists is the Elephant Festival celebrated in Jaipur during Holi in Phalgun (March/April). This is an annual event held at Jaipur Chagan Stadium where people gather in large crowds to celebrate the occasion with much pump and gaiety.

Jaipur Elephant Festival, perhaps the only festival where Elephants are given prime importance. Here, as you would expect from the name of the Festival – Elephants are the centre of attraction. During the festival, Jaipur comes alive with elephants, dancers and musicians which draw visitors from all over the world. The elephants stride majestic-experience for everybody by parading their decorated trunks and tusks. And the most noticeable feature of this festival is that all the Elephants which take part in this festival are female Elephants.

Celebration

The Elephant Festival begins with a procession of elephants painted and tastefully attired with expensive gems and embroidered velvets, followed by folk dancers who with their lively performance along with the program of Dhaph and Gair dance which projects the spirit of Holi, all this together put the mark on this occasion. The elephants greet the visitors, offer garlands to the guests and walk past the ramp before a jury of experts and tourists who select the best amongst them for the "Best decorated Elephant" Shield.

Elephant races and polo matches are special features. The tug of war between elephants and men is probably the most hilarious highlight of the festival. The unique "Gaj Shringar" exhibition displays everything connected with the elephant-ornaments, textiles (Jhoo), howdahs and carriages, paintings, medicines and food.

The visitors have an opportunity to mount the elephants and play Holi or polo with them. Participants dance with great vigor – the excitement rises to a crescendo. Along with the Elephants there are lancers on horses, chariots, camels, cannons, palanquins, etc which takes part in the festival.

Several activities performed by the Elephants during Elephant Festival are :

Gaj Shringar : Where the ornaments, textiles,etc which are related to the Elephant are displayed.

Live Performances : Live performance of folk dancers with the programme of Daph and Gair dance which depicts the joy of Holi Festival.

Catwalks of Elephants : Here they walk pass the ramp in front of the guests for the shield of 'Best decorated Elephant'.

Playing of Polo Matches : Dressed in saffron and red turbans, the teams try to score goals with long sticks and a plastic football.

Tug of War : The tug of War between Elephants and men is held which is very.

Playing Holi : The visitors take part to mount the elephants and play Holi. Therefore, the Mahouts take great privilege to decorate the Elephants on this particular occasion.

History

The Rajput kings, treated elephants with special enthusiasm as they not only during War times but also during royal festivities use the best which is Nishan-ka-hathi (the flag carrier) to lead the procession. After the procession, King selects one elephant who entertain with their fights and other games in front of the royal guests including famous personalities of the British era and Maharajas of Indian dynasties. Latter, the flag carrying elephant rides up to Amber Palace – this tradition is carried on till today!!
---
IndiaVision Blog comments powered by
Mon 2 Mar 2009, 13:35 PM | Posted by admin

Pongal is an important festival in India, with prayers to the Sun God on this occasion. Pongal is one of such highly revered festivals celebrated in Tamil Nadu to mark the harvesting of crops by farmers. The house is cleaned, and all maintenance jobs are done before this festival. Held in the middle of January, it is the time when the people get ready to thank God, Earth and their Cattle for the wonderful harvest and celebrate the occasion with joyous festivities and rituals. During the four-day festival, different varieties of Rangoli are drawn in front of the houses early in the morning.

In North India, it is known as Sankaranthi.

Meaning of Pongal

Pongal is a harvest festival - the Tamil equivalent of Thanksgiving. It is held to honor the Sun, for a bountiful harvest. Families gather to rejoice and share their joy and their harvests with others. The Sun is offered a "Pongal" of rice and milk.

Literally meaning "Boiling over", Pongal, signifies the advent of prosperity. Pongal is normally celebrated over a period of four days, starting on the 13th January. Since the calculation to determine the day is based on the solar calendar, the date doesn't change. It is considered a very auspicious occasion when the Sun transits the Capricorn sign. A rich and abundant harvest of paddy and other crops depend on the availability of good rain, as most of the rivers in Tamil Nadu are not perennial. Hence, there is the invocation of the Sun God and the God of Rain at the time of Pongal.

The period is referred to as Uttarayan Punyakalam and is considered auspicious. Legend has it that the Devas wake up after a six-month long slumber during this period. And so it is believed that those pass away during Uttarayana attain salvation. In fact, Bheeshma is believed to have waited for the dawn of Uttarayana before he gave up his life.

As is customary, cleaning of every house a few days prior to the Pongal festival is an indispensable ritual. Not only every house is cleaned, but it is also dusted and whitewashed. Wearing new clothes on Pongal is also customary. Attired in a new "Lehanga" and half sari for young girls and lungi and angavastram, the men, women and children prepare themselves for celebrating the first day called Bhogi Pandigai. This day is dedicated to Indra, who is also called Bhogi. It is believed that on this day Lord Krishna had urged the people to neglect Indra and not worship him. People take oil bath on this day. Using rice paste "Kolam" is drawn and this represents the Sun. The items that are generally used to celebrate Pongal; Sandalwood paste, vermilion, mango saplings, coconut fronds, sugarcanes, banana leaves, ginger pieces, white flour, new vessels for cooking, turmeric, and a "thali" or metal plate in which the sun is viewed.

Pongal is a four-day affair. The first day, Bhogi, is celebrated on the last day of the month of Margazhi. Scholars have often compared Bhogi to the Indra Vizha celebrated by the Chola kings at Kaveripattinam, also known as Poompuhar. Indra Vizha was celebrated in honour of Lord Indra, also called Bhogi, the God of thunder and rain.

The second day is Surya Pongal also called Perum Pongal. It is the most important day and people worship Surya, the Sun God and his consorts, Chaya and Samgnya. There are several legends associated with Surya Pongal. A sage named Hema prayed to Lord Vishnu on the banks of the Pottramarai tank in Kumbakonam. On Surya Pongal day, the lord is believed to have taken the form of Sarangapani and blessed the sage. Yet another legend has it that Lord Shiva performed a miracle where a stone image of an elephant ate a piece of sugarcane.

The third day is Mattu Pongal, celebrated to glorify cattle that help farmers in a myriad ways. On this day, the cows are bathed and decorated with vermilion and garlands and fed. The last day is Kaanum Pongal. It is that part of the festival when families used to gather on the riverbanks and have a sumptuous meal (kootanchoru). It is also time for some traditional dances such as kummi and kolattam. In recent years, that day is celebrated as Uzhavar Tirunal in honor of farmers.

The dishes prepared during these days are "Sarkarai Pongal", "Ven Pongal", Dosai and Sambhar, Vadai and Payasam (a sweet rice pudding).

Pongal Rituals

A typical traditional Pongal celebration has a number of rituals attached to it. The preparations for the festival are quite elaborate. The place where the Pongal puja is to be performed is cleaned and smeared with dung, a day prior to the festival. The place chosen for this purpose usually happens to be in the courtyard or an open terrace. Kolams (ground patterns made out of rice flour) generally drawn with rice flour are special to the occasion. The idea behind using rice flour is that the insects would feed on it and bless the household. The kolam also bears sociological significance and is even today religiously performed daily as a threshold ceremony before dawn in traditional Tamil homes. The Sankranti Rath (chariot) is a typical Pongal kolam. The ropes of the rath are supposed to be kept open till on the next day they are "joined" from house to house to symbolize a collective desire to realize an uninterrupted cosmic cycle. At the centre of it a lump of cow dung holds a five petal pumpkin flower, which is regarded as a symbol of fertility and an offering of love to the presiding deity.

Legends

Like many other Indian festivals, Pongal also has a few interesting legends attached to it signifying the importance it holds. The most popular legend is the one connected to the first day of the Pongal celebration when the Rain God, Bhogi or Indra is worshipped. According to the legend, on this day Lord Krishna lifted the Govardhan Mountain on his little finger to shelter his people and save them from being washed away by the rains and floods.

Another legend is associated with the third day of Pongal celebration, also known as Mattu Pongal. According to it, Lord Shiva once asked Nandi, his bull, to go to earth and deliver his message to the people - to have an oil bath every day, and food once a month. But Nandi got it all mixed up when he delivered the message, and told the people that Shiva asked them to have an oil bath once a month, and eat every day. Shiva was displeased, and told Nandi that since the people would now need to grow more grain, Nandi would have to remain on earth and help them plough the fields. Mattu Pongal is also called Kanu Pongal, and women pray for the welfare of their brothers. This is similar to the festivals of Raksha Bandhan and Bhai Dooj celebrated in some states of North India.

Celebrations

As the January chill sets in, the joy of Pongal resounds the air. Pongal is celebrated on January 14th every year and is also one of the longest celebrations in the Tamil calendar, spread over four days.

The festival of Pongal is held dear particularly by the farming community as it marks the end of harvesting season. The markets start receiving stacks of sugarcanes, turmeric saplings and a horde of farm produces. The run-up to Pongal is as exciting as celebrating the occasion that is believed to ring in prosperity.

Pongal is celebrated for four days and the celebrations on the first day of the Tamil month Thai and continues for the three days. The month of Thai is supposed to be very auspicious for every kind of activity. The Sun is worshipped for his rays are responsible for the life on earth.

It is the biggest harvest festival, spread over four days. 'Bhogi' is celebrated on January 13, 'Pongal' on January 14, 'Mattu Pongal' on January 15, and 'Thiruvalluvar Day' on January 16.

The name of the festival is derived from Pongal, a rice pudding made from freshly harvested rice, milk and jaggery. The first day, "Bhogi Pongal", is a day for the family. "Surya Pongal", the second day, is dedicated to the worship of Surya, the Sun God. The third day of Pongal, "Mattu Pongal", is for the worship of the cattle.

Cattle are bathed, their horns polished and painted in bright colors, and garlands of flowers placed around their necks. Pongal is associated with cleaning and burning of rubbish, symbolizing the destruction of evil.

All the four days of Pongal have there own individual significance. On the first day, delicious preparations are made and homes are washed and decorated. Doorways are painted with vermilion and sandalwood paste with colourful garlands of leaves and flowers decorating the outside of almost every home. On this day 'Bhogi' or the Rain God is worshipped.

Rituals Followed

A typical traditional Pongal celebration has a number of rituals attached to it. The place where the Pongal Puja is to be conducted is cleaned and smeared with dung, a day prior to the festival. People generally choose an open courtyard for this purpose.

'Kolams' (Rangoli) generally drawn with rice flour are special to the occasion. The idea behind using rice flour is that the insects would feed on it and bless the household. At the center of it a lump of cow dung holds a five-petal pumpkin flower, which is regarded as a symbol of fertility and an offering of love to the presiding deity. In a similar way the houses are also cleaned, painted and decorated. Kolams (Rangoli) are made in the front yards of the houses and new clothes for the whole family are bought to mark the festivities. Even the cattle are gaily caparisoned with beads, bells and flowers-their horns painted and capped with gleaming metals.

The Tempting Recipes

Sweet rice, known as "Pongal", is cooked in a new earthenware pot at the same place where puja is to be performed. Fresh turmeric and ginger are tied around this pot. Then a delicious concoction of rice, Moong Dal, jaggery and milk are boiled in the pot on an open fire. This Pongal, according to ritual, is allowed to boil and spill out of the pot. Pongal, once ready, is offered to God first, on a new banana leaf along with other traditional delicacies like Vadas, Payasam, etc. Besides this, sugarcane, grain, sweet potatoes, etc are also offered to the Sun God.

Pongal Processions

A procession is taken out from the Kandaswamy (also spelt as Kandaswami) Temple in Chennai. In Madurai, Tanjore and Tiruchirrapalli, where Pongal is known as Jellikattu, bundles of money are tied to the horns of bulls, and villagers try and wrest the bundles from them. Community meals are made from the freshly gathered harvest and enjoyed by the entire village.
---
IndiaVision Blog comments powered by
Mon 2 Mar 2009, 13:32 PM | Posted by admin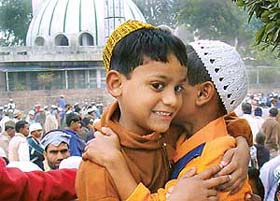 It is one of the grandest Muslim festivals, and is also known as Bakrid. It fails on the 10th day of the Muslim month Zil-Hijja. There is an interesting story about the celebration. Once Hazrat lbrahim was ordered by Allah in a dream to sacrifice his dearest thing. To lbrahim his son was the dearest, So, he decided to sacrifice his son on the altar of Allah. He sought the permission of the members of the family and blindfolded himself so that at the time of sacrifice his love for the son may not deter him from the act. He struck with his sword, but when he removed the fold from his eyes, to his great pleasure and surprise, he found that he had sacrificed a ram instead of his son Since, then a ram, or goat or a camel is sacrificed and distributed among the neighbours and relatives.

The sacrifice of a ram or goat also symbolizes that man's position in the creation is far more high than any beast, and any sacrifice, however great, is a small thing for the sake of religion and Allah. The sacrificial ram or goat is reared with great care and is kept quite healthy and fat And the man who does the sacrifice must be a man of a character and deeply religious.

On Bakrid, the Muslims go to the mosques in the morning to offer prayers to Allah. and then sacrifice the animal at home. The cooked meat is partaken by the friends and relations. The poor, needy and sick are given money, clothes, etc., in charity on this day. Children also get money to spend, and gifts from their elders. People embrace one another out of sheer joy and greet each other Hindus also participate in it and offer their good wishes to their Muslim friends and well-wishers.
---
IndiaVision Blog comments powered by
Mon 2 Mar 2009, 13:27 PM | Posted by admin

The five basic tenets of Islam are :

1. There is no God but Allah and Prophet Muhammad is his messenger.
2. Offering of five daily prayers.
3. Fasting during Ramzaan.
4. Paying Zakat, a compulsory annual tax of 2.5 per cent on savings and assets that is distributed among the poor.
5. The Haj, the pilgrimage to Mecca for those who can afford it financially and physically.

What does Ramzan mean?

RAMAZAN also known as RAMADAAN. Ramazan is the holy month of the islamic calender. During this month muslim around the world observe fast for the whole month. Fasting during the day means abstenance from food, water and sex. The fasting period starts from an hour before daybreak till after sunset.

The months end with the siting of the new moon which signifies the day for Eid know as Eid-ul-Fitr.

Why Ramzan is Important to Muslims?

This month holds importance because it was during this month that the Holy Quraan, the word of Allah for mankind, was revealed through the Prophet of Islam, Prophet Muhammad (peace be upon him). So during this month recitation of the Quraan is also done. The whole month becomes auspacious with everybody observing Roza and namaaz and all are filled with the spirit of piety and reverence.

How Ramzan is celebrated? What is Roza?

The Muslims are ordained to observe fast for 29 or 30 days (depending on the sighting of the moon) starting with the sighting of the new moon and end it after seeing the new moon, the next month. This Fasting is called 'Roza'. It is the month for self-introspection and self-restraint, penance and prayers. The roza is broken at the end of the day eating food or snacks. This meal or snacks called the iftaar and everybody share the meal with family members, relatives and dear ones.

Celebrated all over India, Eid-ul-Fitr is a very happy festival, especially for children who get gifts and money called 'Eidy' after having joined the elders at mass prayers and paying their respects to them. The bazaars are decked out and people go to Eid prayers in new clothes and accessories creating an atmosphere of colourful joy, happiness and brotherhood.

Prayers are held at all mosques in all over India, like in the Jama Masjid, Delhi where the scene is that of a fair: festivities, games and shops or stalls for children and adults. Eid-ul-Fitr brings a message of peace, friendship and brotherhood, which is displayed by 'Eid-Milan', literally meaning, 'embracing and celebrating together'. This is done after Eid prayers when all embrace each other at the mosque. Friends and business acquaintances of all faiths and communities are invited home for Eid-Milan and are served festive food including 'Sewaiyaan' (vermicelli/noodles cooked in ghee and milk with sugar), also known as 'Paisam' in Southern India.

The last 10 days of Ramzan are more important as the faithful watch for Lailathul Qadr (the Night of Power) during which the revelation of the book to the Prophet was completed. In a way it is considered the climax of Ramzan and Muslims keep awake all night praying or listening to sermons by Ulema or the high priest.
---
IndiaVision Blog comments powered by
Mon 2 Mar 2009, 13:24 PM | Posted by admin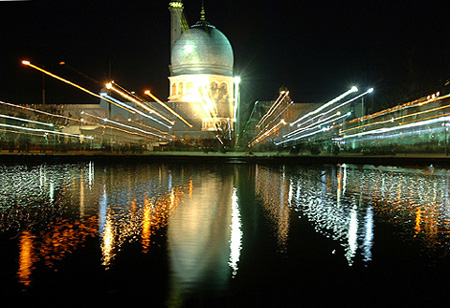 The festival of Milad-un-Nabi, or Bara Wafat is celebrated with eclat and enthusiasm by the Muslims all over the country. It commemorates the birthday of Hazrat Mohmmad and fails on the twelfth day of Rabi-ul-Awwal month. Prophet Mohammed was born in 571 A.D. on 12th April at Mecca in Arabia. Abdulla was his father and Amina his mother. Khadiza was Mohmmad's wife. That was the period of moral chaos and great corruption. Mohammad spent his time in prayer and meditation in seclusion. He led the people on the path of morality and true religion.

On the day of Milad the Prophet's teachings are repeated, the holy Koran is read and recited and religious meetings are organized in the mosques. The devotees keep night vigil spend their time in namaz and reading of Koran. They invite friends. and relatives to feast, and offer food, clothing money, etc., to the poor.
---
IndiaVision Blog comments powered by
Mon 2 Mar 2009, 13:21 PM | Posted by admin

Holi is one of the four most popular festivals observed by all without any distinction of caste, creed, status or sex. It is observed on the full moon night of Phalguna. It marks the end of winter and the advent of spring season. It is a two-day festival. On the first night bone fire is lighted in the evening or night. Before being lit, it is worshipped and offered water and grains, then people go round it to perform pradikshna. Children make merry; womenfolk sing gay songs and adults also sing phag to the accompaniment of cymbal and drums. People enjoy fun and like to play practical jokes on one another.

The next day, people amuse themselves by splashing coloured water and throwing coloured water powder on their friends, relatives, neighbours and even passerby. Noisy and colorful processions are taken out through the bazaars and streets. In refined people it is characterized by songs, music, floral decoration and splashing of perfumed water. Sweets and visits are exchanged and cold drinks prepared at home, are served liberally. People forget all enmity and embrace each other, with warmth and love, and renew their friendship. New corn is baked and eaten on this day for the first time in the season.

There are several myths about the origin of the festival of Holi. According to one Puranic myth, there was a great demon Hiranyakashyap. He conquered all the three worlds and made the God, and instead declared himself God. People were made to worship him at the point of sword. But his son Prahlad, a mere child, a noble and great soul, was a a great devotee of Vishnu and always chanted his name and sang his glories. It infuriated his demon father and he odered "let this evil-soul child be killed."

To kill Prahlad several fatal means were adopted, but none succeeded. At last a big fire was lighted and Prahlad was made to sit in her aunt Holika's lap and she jumped into the fire. Holika claimed immunity from fire, but by the grace of God, Prahlad came out of the fire alive and unscathed but his aunt had died. The burning of Holi commemorates this event. It symbolizes the triumph of good over evil.
---
IndiaVision Blog comments powered by
Mon 2 Mar 2009, 13:17 PM | Posted by admin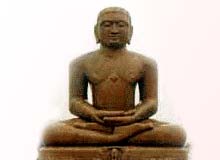 The Jain religion is contemporaneous with Buddhism and similarities to both Buddhism and Hinduism. Jains, however, count Mahavira as the last of 24 founders, or Tirthankaras, the first being Rishabha. In 1990 the number of Jains worldwide was estimated at 3,650,000, almost all of them live in India. Jainism has been present in India since Mahavira's time without interruption, and its influence has been significant.

Jains are divided into two sects the Digambara and Svetambara. The main difference between them is that the Svetambaras wear white clothes, the Digambaras (sky clad) traditionally go naked. Fundamentally, however, the views of both sects on ethics and philosophy are identical. Jains believe that the universe is infinite and was not created by a deity. Jains believe in non-injury to all forms of life, they believe that every kind of thing has a soul; therefore they strictly follow nonviolence (ahimsa) in all activity. They also believe in incarnation and eventual spiritual salvation, or moksha, through following the path of the Tirthankars. Jains are strict vegetarians. Jain monks frequently wear cloths over their mouths to avoid unwillingly killing anything by breathing it in, and Jain floors are kept meticulously clean to avert the danger of stepping on a living being.

Ordinary householders cannot help harming the latter, but they strive to limit themselves in this regard by refraining from eating meat, certain fruits, or honey or from drinking wine. In addition Jain householders are expected to practice other virtues, similar to those in Hinduism. The vows taken by the Jain monks are very strict. They eventually involve elements of asceticism: fasting, peripatetic begging, learning to endure bodily discomfort, and various internal austerities constituting a Jain variety of yoga. Jainism is unique in allowing the very spiritually advanced to hasten their own death by certain practices (principally fasting) and under specified circumstances.

Jain philosophy is based on a fundamental distinction between living and nonliving matter. Living souls are divided into bound and liberated; the living souls are found in both mobile and immobile body. Nonliving matter is composed of karman or very fine particles that enter a soul and produce changes in it, thus causing its bondage. This influx of karman is induced by activity and has to be burned off by experience. Karmans are of infinitely numerous varieties and account for all distinctions noted in the world. By non attachment, however, an individual can prevent influx of further karmans and thus escape from the bonds of action. A soul, which is thought of as having the same size as its body, at liberation has lost the matter that weights it down and thus ascends to the top of the universe, where it remains forever.

The Jains constructed extraordinary temples and complexes. The main feature is the large number of similar building clusters together in one place. The temples also features many columns, no two of which are ever identical. A notable examples of the Jain temples are Palitana in eastern Gujarat- a mountain-top fortress filled with hundreds of beautiful temples, Mount Abu in Rajasthan, in south Sravanabelagola in Karnataka, though only a village, is also a holy site- it is home to the 17m high sculpture of Gomateshvara, the world's tallest monolithic statue.
---
IndiaVision Blog comments powered by
Mon 2 Mar 2009, 13:14 PM | Posted by admin

This is one of the oldest religions on earth and was founded in Persia by prophet Zarathustra (Zoroaster) in the 6th or 7th century BC. The followers of Zoroastrianism are known as Parsis. Zoroaster's life dates have been traditionally given as 628-551 BC, but many scholars argue for earlier dates. Linguistic evidence suggests that he was born in northeastern Iran, but the prophet's message was to spread throughout the Persian Empire. The persian Kings adopted it as the faith and Zoroastrianism became the religion of the Achaemenid empire and flourished under its successors, the Parthian and Sassanian empires. The Zoroastrianism began to decline with the rise of the Muslim in 7th century. The persuation resulted in the migration of the majority of Zoroastrians to India, and therefore they are now known as Parsis.

The language of the earliest Zoroastrian writings is close to that of the Indian Vedas, and much of the mythology is recognizably the same. Two groups of gods were worshiped, the ahuras and the daevas. The worship of the ahuras (lords) may have reflected the practice of the pastoral upper classes, and tradition holds that Zoroaster was born into a family that worshiped only the ahuras. The message of the prophet, however, was that Ahura Mazda, the Wise Lord, was the sole creator and lord of the world and that the worship of the daevas was the worship of evil.

Zoroastrianism stretched all the way from India to the mediterranean, but today it is founded only around Shiraz in Iran, Karachi in Pakistan and Mumbai in India. Zoroastrianism was one of the first religions to postulate that there is an omnipotent and invisible God. They believe in Ahura Mazda, who is symbolized by fire. Humanity ensures victory over evil by following the principles of humata (good thoughts), hukta (good words) and huvarshta (good deeds). Parsis worship in the Fire temples and wear a sadra (sacred shirt) and a kasti (sacred thread).

The sacred literature of Zoroastrianism is found in the Avesta, which was compiled sometime during the Sassanian period (224-640). Only a portion of the Avesta remains, but the language of its earliest sections is extremely ancient, closely related to that of the Indian Vedas. These sections, the Gathas, are thought to be by Zoroaster himself. They are hymns and form the primary part of the Yasna, the central rite of the religion. It also contains the Yashts, hymns to a number of the ahuras, and later in date than the Gathas. Finally comes the Videvdat, which is concerned with purity and ritual. A large body of commentary exists in Pahlavi, dating from the 9th century, which contains quotations from earlier material no longer extant.

Since Parsis believe in purity of elements, they do not cremate or bury their dead as they think that this might pollute the fire, earth, air and water. Instead they leave the bodies in 'Towers of silence' where they are soon cleaned off by Vultures.

There are only 85,000 parsis. There number is gradually declining as they have a strict rule: that a Parsi must marry another Parsi. The offspring of mixed liasions are not regarded as true Parsis.
---
IndiaVision Blog comments powered by
Mon 2 Mar 2009, 13:00 PM | Posted by admin

Sacred India

India is a land of religions, saints, rivers and holy places. There is probably more diversity of religion and sects in India then anywhere else on the earth. Apart from having nearly all the world's greatest religions represented, India was the birthplace of Hinduism and Buddhism, vital supporters of Zoroastrianism (one of the world's oldest religions) and home to Jainism (an ancient religion unique to India).

Hinduism

India's major religion, Hinduism, is practiced by approximately 80% of the population i.e. over 670 million people. It is the largest religion in Asia. It is one of the oldest extant religions, with firm roots extending back to beyond 1000 BC.

The Indus Valley Civilization developed a religion, which bore a close relationship to Hinduism. Later, this religion influenced by the combined religious practices of the southern Dravidians and the Aryan invaders who arrived in the north India around 1500 BC. Around 1500 BC, the Vedic scriptures were introduced, providing the first loose framework for the religion.

Holy Books

Hinduism today has number of holy books, the most important being the four VEDAS (divine knowledge) which are the foundation of Hindu philosophy. The Upanishads are contained within the Vedas and delve into the metaphysical nature of the universe and soul. The Mahabharata (Great wars of the Bharatas) in an epic poem containing over 220,000 lines. It describes the battle between the Kauravas and Pandavas, who were descendants of Lunar race. It also includes the story of Rama and the most famous Hindu epic, the Ramayana. The Bhagavad Gita is a famous episode of the Mahabharata where Krishna relates his philosophies to Arjuna.

Facts and Fallises

Basically the religion postulates that we will go through a serious of rebirths or reincarnations that eventually lead to moksha, the spiritual salvation which frees us all from the circle of life and death. With each rebirth we move close to or further from eventual moksha; the deciding factor is our Karma, which is literally a law of cause and effect. Bad actions during our lives result in bad karma, which ends in lower reincarnation. Conversely, if our deeds and actions have been good, we will reincarnate on higher level and be a step closer to eventual freedom from rebirth.

Dharam (Natural Law)

Dharma, or the natural law, defines the total social, ethical and spiritual harmony of our lives. There are three categories of dharma, the first being the eternal harmony which involves the whole universe. The second category is the dharma that controls castes and the relations between castes. The third dharma is the moral code, which an individual should follow.

The Hindu religion has three basic practices. They are puja or worship, the crimination of the dead, and the rules and regulations of the caste system. Hinduism is not a proselytizing religion since you cannot be converted. You're either born a Hindu or you are not; you cannot be converted. Nevertheless, Hinduism has attracted many westerners, and India's 'export gurus' are many and successful.

A guru is not so much a teacher as a spiritual guide is someone who by example or simply by his or her presence indicates what path you should follow. In spiritual search one always needs a guru.

Hindu Gods and Goddesses (Devi and Devta)

Westerners find it difficult to understand Hinduism principally because of its vast pantheon of Gods – traditionally there are 330 million Hindu Gods and Demons. In fact you can look upon all these different gods simply as manifestations of Brahman or Godhead. This one omnipresent god has three main physical representations. Brahma is the creator, is considered to be impersonal and infinite, unable to be comprehended through senses. Brahma is usually represented as having four bearded head and arms, which hold a scepter, a drinking bowl, a bow and the Vedas, which emanated from his mouths. His vehicle is a white swan or goose. His knowable consort is Saraswati, goddess of science, speech and music and the inventor of Sanskrit. She carries a stringed instrument called Veena.

Vishnu is the preserver or sustainer is associated with right action. He behaves as a lawful, devout Hindu, and protects and sustains all that is good in the world. He sits on a couch made from the coil of a serpent and in his hands he holds two symbols, the conch shell and the discus. His vehicle is half – man half - eagle known as Garuda. The Garuda is benevolent and has a deep dislike of snakes. Vishnu's consort is Lakshmi (laxmi) the goddess of wealth, prosperity, honor and love. She is often represented sitting on the lotus flower. It is said she came from sea. Vishnu has had nine reincarnation, including Rama, Krishna and Gautam Buddha and it is said that he will come again.

Shiva (Siva) the destroyer and reproducer, is the agent of death and destruction, without which growth and rebirth could not take place. He is either represented with one or five faces and four arms, which hold, fire, a drum, a horn or trident, or take the position of protection or action. He is often surrounded with arch of flame, sometimes has third eye. His matted hair is said to carry Ganges, the goddess of the river Ganges, in it. He is show with a serpent around his neck. One of Shiva's (Siva's) reincarnations is Nataraj, the cosmic dancer, whose dance shook the cosmos and created the world. Shiva's (Siva's) consort is Parvati, the beautiful daughter of Himalayas and is considered to the perfect wife. She is a form of the mother goddess Devi, whose body is India and who appears as Durga, the terrible (who holds weapons in her 10 hands, rides a tiger and slays the demons of ignorance) and Kali, the fiercest of the gods (who demands sacrifices and wears a garland of skulls).

Shiva (Siva) and Parvati have two children. Ganesh is the elephant-headed god of prosperity and wisdom and is the most popular of all gods. His vehicle is a rat. Shiva (Siva) and Parvati's second son is Kartikkaya or Skanda, the god of war, whose vehicle is peacock.

Saints and Sadhus

A sadhu is an individual on a spiritual search. They're easily recognized with their clothes usually saffron in color. Sadhus have often decided that their business and family life have reached a natural conclusion and that it is time to throw everything temporal aside. Sadhus renounce their material lives and wander the country, homeless, on a personal spiritual quest.

Holy Places

Of India's many sacred cities, seven are considered particularly holy Varanasi, Haridwar, Ayodhya, Mathura, Dwarka, Kanchipuram and Ujjain are known as Tirthas – fords that enables pilgrims to cross from the world of earthy suffering to a divine plane.

Varanasi and Haridwar are important sites on the river of life, Ganges. Other cities are the birthplaces of gods- Rama was born in Ayodhya, Krishna in Mathura. Badrinath, Puri, Rameswaram and Dwarka are traditionally considered the corners (north, south, east and west) of mother India. Pilgrims attempt to make a journey, which visits all four.
---
IndiaVision Blog comments powered by
Mon 2 Mar 2009, 12:48 PM | Posted by admin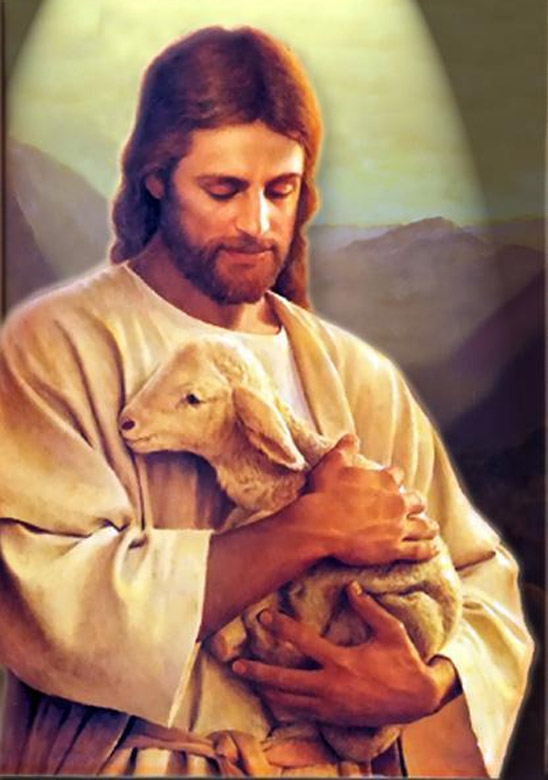 Christianity at a glance

Christianity is the most popular religion in the world with over 2 billion adherents. 42 million Britons see themselves as nominally Christian, and there are 6 million who are actively practising.

* Christians believe that Jesus was the Messiah promised in the Old Testament.
* Christians believe that Jesus Christ is the Son of God.
* Christians believe that God sent his Son to earth to save humanity from the consequences of its sins.
* One of the most important concepts in Christianity is that of Jesus giving his life on the Cross (the Crucifixion) and rising from the dead after the third day (the Resurrection).
* Christians believe that there is only one God, but that there are three elements to this one God :
- God the Father
- God the Son
- The Holy Spirit

* Christians worship in churches.
* Their spiritual leaders are called priests or ministers.
* The Christian holy book is the Bible, and consists of the Old and New Testaments.
* Christian holy days such as Easter and Christmas are important milestones in the Western secular calendar.

Christian history - the basics

This history of Christianity is focussed on the life, death and resurrection of one person, Jesus Christ, the son of God.

Background to the life and death of Jesus Christ

The traditional story of Jesus tells of his birth in a stable in Bethlehem in the Holy Land, to a young virgin called Mary who had become pregnant with the son of God through the action of the Holy Spirit.

The story of Jesus' birth is told in the writings of Matthew and Luke in the New Testament of the Bible.

His birth is believed by Christians to be the fulfilment of prophecies in the Jewish Old Testament which claimed that a Messiah would deliver the Jewish people from captivity.

Jesus' ministry

After the story of his birth, little is known about Jesus until he began his ministry at the age of about 30.

He then spent three years teaching, healing and working miracles.

He taught in parables - everyday stories which had divine messages for those who would hear it.

He had twelve disciples whom he called to follow him and help him in his work.

Persecution and death

Jesus stated publicly that he spoke with the authority of God.

This claim angered the religious authorities in Palestine and they handed Jesus over to the Roman authorities as a revolutionary.

He was tried for heresy, condemned and put to death by means of crucifixion.

Resurrection

On the Sunday following his execution, some of his women followers discovered that the tomb into which his body had been placed was empty.

Jesus then appeared to them, alive, as the Jesus they had known prior to his death. His followers realised that God had raised Jesus from the dead.

Jesus was seen by many of his disciples and followers over the next few days before, according to the Gospel accounts, he was taken up into heaven.

Saint Paul and the early Church

It has been suggested that the work of Jesus Christ and the impact of his death and resurrection would not have made any lasting impact on the world were it not for the missionary work of Paul.

The account of Paul's conversion to Christianity is contained in the New Testament book, the Acts of the Apostles.

Before his conversion Paul had been known as Saul and had been violently opposed to the Christian faith as taught by Jesus and after his death, by his disciples.

Saul experienced a dramatic conversion, known as the Damascus Road conversion, when he was temporarily blinded.

He found himself filled with the Holy Spirit and immediately began preaching the Christian gospel.

Paul's concept of Christianity

Paul's teaching centred on understanding the death and resurrection of Jesus Christ as a central turning point in history.

He understood the resurrection to signal the end of the need to live under Jewish law.

Instead Paul taught of living in the Spirit in which the power of God was made to work through human flesh.

Some of his letters to fledgling churches throughout the Roman Empire are contained in the New Testament and outline Paul's theology.

He insisted that Gentiles had as much access to the faith as Jews and that freedom from the Law set everyone free.

It was this teaching which was essential for the development and success of the early church which would otherwise have remained nothing more than another Jewish sect.

Constantine and the Holy Roman Empire

Paul established Christian churches throughout the Roman Empire, including Europe, and beyond - even into Africa.

Persecution

However, in all cases, the church remained small and was persecuted, particularly under tyrannical Roman emperors like Nero (54-68), Domitian (81-96), under whom being a Christian was an illegal act, and Diocletian (284-305).

Many Christian believers died for their faith and became martyrs for the church (Bishop Polycarp and St Alban amongst others).

Constantine turns the tide

When a Roman soldier, Constantine, won victory over his rival in battle to become the Roman emperor, he attributed his success to the Christian God and immediately proclaimed his conversion to Christianity.

Christianity became the official religion of the Roman Empire.

Constantine then needed to establish exactly what the Christian faith was and called the First Council of Nicea in 325 AD which formulated and codified the faith.

Formulating the faith

Over the next few centuries, there were debates and controversies about the precise interpretation of the faith, as ideas were formulated and discussed.

The Council of Chalcedon held in 451 was the last council held whilst the Roman Empire was intact. It gave rise to the Nicene Creed which Christians still say today to affirm their belief in God, Christ and his church.

When Rome fell in 476, it meant that Western and Eastern Christians were no longer under the same political rule and differences in belief and practice arose between them.

The Great Schism

The differences between Eastern and Western Christianity culminated in what has been called the Great Schism, in 1054, when the patriarchs of the Eastern and Western division (of Constantinople and Rome respectively) were unable to resolve their differences.

The split led to the Orthodox church and the Roman Catholic church.

The Orthodox church does not recognise the authority of the Roman papacy and claims a Christian heritage in direct descent from the Christian church of Christ's believers.
---
IndiaVision Blog comments powered by
Mon 2 Mar 2009, 12:41 PM | Posted by admin

Sikhism was started in Punjab by Guru Nanak in the late 15th century. Followers of this religion are known as the Sikhs. There are about ten million Sikhs in India of whom over 85% live in Punjab. The majority of the remainder live in Haryana and Delhi. They are also scattered in other parts of India. Some Sikhs have also settled in Malaysia, Singapore, east Africa, England, the United States of America and Canada. The word Sikh means disciple. They are the disciples of their ten Gurus- the chain beginning with Guru Nanak and ending with Guru Gobind Singh.

Guru Nanak was born in 1469 in the village of Rai Bhoi di Talwandi. His father was a revenue collector. Nanak received a traditional Hindu education. From his early age only he came into the association of holy men. For some time he worked as the accountant of the Afghan Chieftain at Sultanpur. There he met a Muslim family servant, Mardana. Nanak began to compose hymns. Mardana started composing music for them and the two soon made a religious hymn-singing party. From the offering made, they organised a canteen where Muslims and Hindus could eat together. At Sultanpur, Nanak had first vision of God. He was ordered to preach mankind. While bathing in a river one day a miracle happened and Nanak disappeared. When he re-appeared on the third day he had become the 'enlightened one'. He began preaching religious harmony between the Hindus and Muslims.

Guru Nanak visited many parts of India and preached people. He spent the last years of his life in Kartarpur where he raised the first Sikh temple. Before he died in 1539, he nominated one of his disciples, Angad , as his successor.

Guru Angad (Guru 1539-52) was followed by Guru Amar Das (Guru 1552-74); Guru Ram Das (Guru 1574-81); Guru Arjun (Guru 1581-1606); Guru Hargobind (Guru 1606-44); Guru Har Rai (Guru 1644-61); Guru Harkrishan (Guru 1661-64); Guru Tegh Bahadur (Guru 1664-75) and Guru Gobind Singh (Guru 1675-1708).

The execution of two Gurus, Arjun Dev and Guru Tegh Bahadur, by Mughals compelled the Sikhs to take to arms. On April 13, 1699 Guru Gobind Singh initiated five Sikhs into a new fraternity called Khalsa (Pure). He gave them a common surname, 'Singh' (lion). Kaur (Lioness) is the corresponding name given to all Sikh women. The number five has always had mystic significant in the Punjab- land of five rivers. The first Khalsa were the Panj Payares- the five loved ones.

Khalsa emblems

Khalsa's have five emblems, all beginning with letter 'K'. They are 'Kesa'(hair), 'Kangha'(Comb), 'Kacch' (Drawers), 'Kirpan' (Sabre) and 'Kara' (bracelet of steel) commonly worn on the right arm.

The only object of worship for Sikhs is the Adi Granth. Worshippers make their offerings of money and flowers and receive 'Karah Parsad'. The biggest festivals of Sikhs is Baisakhi which is also the birthday of the Khalsa-Panth itself.

Sikh Temples

Sikhism doesn't recognise caste or classes, so everyone becomes involved in ceremonies. Communal meals are a feature of temple activities. Often accommodation and food (langar) is offered free of charges.

Design and Function

Sikh temple is called a gurudwara. Outside there is a flagpole, called a nishan sahib, flying a a triangular flag with the Sikh insignia. There is no special requirement for the design of the building. Sikhs worship only one god and are opposed to idol worship. You'll probably see pictures of the Gurus (the spiritual leaders who founded Sikhism), especially the first, fifth and 10th (last) Gurus. The wisdom of the Gurus is contained in the Guru Granth Sahib, a book written by Arjun, the fifth Guru, in the early 17th century. It has become an object of veneration in itself and is regarded as the 'living' Guru.

Etiquette for visitors

Sikhism is an egalitarian religion and everyone is welcome to enter the temple. However, you must remove your shoes and you are supposed to cover your head.

Example of Sikh Temples

The Golden Temple in Amritsar, Punjab, is the paragon of Sikh Temples. The holiest shrine of Sikhism, also known as the Hari Mandir, blends Hindu and Muslim styles of architecture.

Golden Temple - Amritsar
The holiest shrine of the Sikh religion is also known as Hari Mandir Sahib, is located in the old part of Amritsar. The temple itself is surrounded by the pool, which gave the town its name, and is reached by a causeway. Open to all, it's a beautiful place, especially early in the morning.

Hari Mandir
Hari Mandir standing in the middle of the sacred pool, the Golden Temple is a two storey marble structure reached by a causeway known as the Guru's Bridge. The lower parts of the marble walls are decorated with inlaid flower and animal motifs in the pietra dura style of Taj Mahal. Once inside the temple, pilgrims offer sweet doughy prasaad to the attendants, who take half to distribute to everyone as they leave the temple.

The architecture of the Golden Temple is a blend of Hindu and Muslim styles. The golden dome (said to be glided with 100kg of pure gold) is supposed to represent an inverted lotus flower. It is inverted, turning back to the earth, to symbolise the sikh's concern with the problems of this world.

Granth Sahib
Four priests at key positions around the temple keeps up a continuous reading in Punjabi from the Sikhs' holy book. The reading is broadcasted by loudspeaker. The original copy of the Granth Sahib is kept under a pink shroud in the Golden Temple during the day and at around 10pm each evening is ceremoniously returned to the Akal Takhat (Sikh Parliament) building. The morning processional ceremony takes place at 4:00am in summer, 5am in winter.

Sikh Museum
The central Sikh Museum is upstairs in the clock tower and comprises a gallery of painting telling the story of the Sikhs and their martyrs.
---
IndiaVision Blog comments powered by
Mon 2 Mar 2009, 12:35 PM | Posted by admin

The Arabic word Islam literally means both "surrender" and "peace". Surrender to the will of God and the peace that is entailed in that surrender. Islam is a monotheistic religion and believe that to search for God through images is a sin. Muslim teachings correspond closely with the Old Testament of Bible, and Moses and Jesus are both accepted as Muslim prophets, although Jesus is not believed to be the son of God. Islam is a major world religion, the second largest (after Christianity). Its approximately one billion adherents, called Muslims (or Moslems), comprise about one-fifth of the Earth's population. The Muslim world extends from the Philippines in the east to Morocco in the west, and from Central Asia in the north to sub-Saharan Africa in the south. The country with the largest Muslim population today is Indonesia, and the most populous Islamic cultural zone is South Asia, comprising India, Pakistan, and Bangladesh. The followers of Islamic religion, Muslims constitutes India's largest religious minority. They number about 105 million, almost 10% of the countries population. This makes India one of the largest Islamic nations in the world. India has had two Muslim Presidents and several cabinet and state chief ministers since Independence.

Muslims are divided into different schools of thought, some of which are distinctive enough to be called sects. The most fundamental division is between the Sunnites and the Shiites. The Sunnites (or Sunnis) are by far the largest group, constituting about 90% of all Muslims. Shiites, however, have played an important role in Islamic history. Most Shiites live in the heartland of the Middle East: in Iran, Iraq, Lebanon, Syria, Saudi Arabia, Yemen, and the Persian Gulf states. Sizable Shiite minorities also live in Pakistan, Afghanistan, India, and Tajikistan. Shiite Islam is itself divided into different sects, the most important of which are the Twelvers (or Imamis) and the Ismailis.

The sources of the Islamic faith are the Koran, or Qur'an ("the reading"), which is the holy book of Islam, and the Prophetic Traditions (the sunna). According to Muslim belief, the Koran is the word of God that was revealed to Muhammad (born in 570 AD at Mecca, he's the founder of the religion) by the Archangel Gabriel and was recorded by the companions of the Prophet. Muhammad was illiterate, incapable of achieving the Koran's sophisticated prose and literary style. The Koran is therefore the miracle of Muhammad, whose illiteracy serves the same function in Islam as the virginity of Mary does in Christianity.The Koran consists of 114 chapters (suras) that were revealed to the Prophet over a period of time. They cover a variety of issues, including ethics, history, theology, and religious obligations. The Koran contains the fundamental teachings of the faith, and is the foundation of all other expressions of Islam in both the temporal and spiritual realms. Muslims hold it in the highest esteem. Not only are its contents of central concern to their piety, but reading the Koran is itself an act of religious significance.

After the Koran, the Prophetic Traditions are the most important foundation of Islam. For Muslims, Muhammad is the messenger of God. He is also the most perfect of God's creatures, best suited to carry his message to humankind. Love for the Prophet lies at the heart of the Islamic faith, inseparable from the word of God that constitutes the essence of Islam. The example of the Prophet has thus conditioned the practice of the faith.

About Muhammad

Muhammad was a member of the powerful Quraysh tribe of Mecca at a time when the city was the center of trade in the Arabian peninsula and of the idolatrous religion of the Arabian tribes. He lost both of his parents while very young, and was raised by an uncle. In his youth he worked as a trader, traveling with caravans to Syria. At the age of 25 he married a wealthy widow, Kadijah, who was 15 years older than he was. This marriage produced the Prophet's only child, his daughter Fatima. Muhammad was held in great respect by his compatriots; known as al-Amin (the trustworthy), he often arbitrated quarrels between individuals and tribes. When he was 40 the angel Gabriel appeared to him in a cave outside Mecca, beginning the revelation of the Koran. Muhammad's prophetic mission initially attracted only a small group of dedicated followers. The Meccan elite were alarmed by his monotheism and his call for the destruction of all idols. They opposed him, harassed his followers, and plotted to kill him. In 622 he was invited by the people of Yathrib (later renamed Medina) to move to that city and settle the disputes that had paralyzed it. With this move, called the Hegira, the Muslim calendar begins.

In Yathrib the Muslim community was formed and grew in strength. Islam became the religion of Yathrib, and the city's religious, social, economic, and political life was organized according to Islamic teachings. At the same time Muhammad continued to receive revelation, much of it now concerning the social life of the community. From Yathrib, Islam began to spread and soon came into conflict with Mecca. The Meccans were defeated in a series of battles, and the city surrendered to Muhammad in 630. From then on Islam spread rapidly throughout Arabia. Tribes were converted, and military campaigns and marriage pacts forged a united Islamic society. Muhammad died in 632 and was buried in Medina.

From the time of Muhammad's arrival in Yathrib he was both a prophet and the religious and political leader of his community. Their mediator with God, he was also a temporal ruler, the executor of the law, and a military commander. As a result, the spiritual function of prophecy in Islam is closely linked to its sociopolitical dimension. Muhammad has been not only a model for Muslim piety, but also for social and political action. His example therefore informs every aspect of Muslim life, and conversely, every aspect of human life must live up to the standards set by him.

In Islam, man is the servant of God (al-abd). By surrendering (Islam) to the will of God he finds salvation and worldly peace. Man is also the most important of God's creatures, his viceregent (kalifah) on Earth. As God's viceregent man has great responsibilities to fulfill. Men and women stand above the other creatures of God in that they alone can choose to surrender to God's will. The choice is a facet of man's fall from heaven. Viceregency means that human beings possess the primordial nature that predated their expulsion from paradise, but their salvation lies in following the path set before them by God.But despite its long period of control, Islam never managed to make great inroads into Hindu Society and religion. Converts were principally from low castes, with the result that at partition Pakistan found itself shortage of educated clerical workers and government officials with which India is so liberally endowed. However, the effects of Muslim influence in India are particularly visible in its architecture, art and food.
---
IndiaVision Blog comments powered by
Mon 2 Mar 2009, 12:32 PM | Posted by admin

Sharia is a now a familiar term to Muslims and non-Muslims. It can often be heard in news stories about politics, crime, feminism, terrorism and civilisation.

All aspects of a Muslim's life are governed by Sharia. Sharia law comes from a combination of sources including the Qur'an (the Muslim holy book), the Hadith (sayings and conduct of the prophet Muhammad) and fatwas - the rulings of Islamic scholars.

Many people, including Muslims, misunderstand Sharia. It's often associated with the amputation of limbs, death by stoning, lashes and other medieval punishments. Because of this, it is sometimes thought of as draconian. Some people in the West view Sharia as archaic and unfair social ideas that are imposed upon people who live in Sharia-controlled countires.

Many Muslims, however, hold a different view. In the Islamic tradition Sharia is seen as something that nurtures humanity. They see the Sharia not in the light of something primitive but as something divinely revealed. In a society where social problems are endemic, Sharia frees humanity to realise its individual potential.

Sharia in the UK

Dr Rowan Williams, the Archbishop of Canterbury, gave his comments on implementing Sharia in the UK in a Radio 4 interview.

A discussion of Sharia

Dr Usama Hasan is the imam of the Tawhid Mosque and an advisor to the London Sharia Council. Faisal Aqtab is a barrister and head of the Hijaz College Islamic University. Dr Haleh Afshar is Professor in Politics at York University.

They discuss the Muslim vision of Islamic law, the source and interpretation of Sharia, punishments and the status of women.
---
IndiaVision Blog comments powered by
Mon 2 Mar 2009, 12:28 PM | Posted by admin

The festival has been accorded lot of significance in Hindu mythology. It says that a devotee who performs sincere worship of Lord Shiva on the auspicious day of Shivratri is absolved of sins and attains moksha.

Significance of Shivaratri in Hinduism

Festival of Mahashivaratri has tremendous significance in Hinduism. According to sacred scriptures, ritual worship of Lord Shiva on Shivratri festival that falls on the 14th day of the dark fortnight in the month of Phalgun pleases Lord Shiva the most. This fact is said to have been declared by Lord Shiva himself, when his consort Parvati asked him as to which ritual performed by his devotees pleases him the most.

Even till date, devotees of Lord Shiva perform the ritual worship of Shivratri with care and devotion. They observe day and nigh fast and give sacred bath to Shiva Linga with honey, milk, water etc. Hindus consider it extremely auspicious to worship Lord Shiva on a Shivaratri as it is believed that worship of Lord Shiva with devotion and sincerity absolves a devotee of past sins. The devotee reaches the abode of Lord Shanker and lives there happily. He is also liberated from the cycle of birth and death and attains moksha or salvation.

Significance of Shivaratri for Women

Mahashivratri Festival is also considered to be an extremely significant festival by women. Married and unmarried women observe fast and perform Shiva Puja with sincerity to appease Goddess Parvati who is also regarded as 'Gaura' - one who bestows marital bliss and long and prosperous married life. Unmarried women also pray for a husband like Lord Shiva who is regarded as the ideal husband.
---
IndiaVision Blog comments powered by
Mon 2 Mar 2009, 12:15 PM | Posted by admin

inspite of immense urbanization, the traditions and customs attached to the harvest festival of Pongal has not diminished. Though the nature of these tradition and customs has changed, the glitter of this festival has not dimmed. The fast changing times notwithstanding, certain things do not change. The way we celebrate the festivals, for instance. The festival of Pongal captures the quintessence of south Indian culture in all its entirety and traditional practices and customs continue to hold their own even today.

The spirit is alive and Pongal is still treated as a time to discard the old and welcome the new. The new crop that is harvested is cooked and offered to the Almighty. Celebrated for four days, the various traditions and customs of this harvest festival are :

BhogiPongal

The first day of Pongal known as 'Bhogi Pongal' is a day for family gathering and is dedicated to Lord Indra, the king of the deities and God of the Clouds and Rains. Offerings are made to him to please him so that he blesses us for the plentiful harvest. It is also the beginning of the New Year according to the Malayalam calendar and before sunrise, a huge bonfire of useless things in home is lit that is kept burning throughout the night. All the time, boys beat little buffalo-hide drums known as 'Bhogi Kottus'. The houses are then cleaned till they shine and are decorated with Kolams painted using rice four. There are yellow pumpkin flowers are set in cow-dung balls in the middle of these designs.

SuryaPongal

The second day of Pongal known as 'Surya Pongal' is dedicated to the Sun God. The granaries are kept full on this day and Sun God with his rays are painted on a plank as he is worshiped with the birth of the new auspicious month of Thai. Since the word 'Ponga' means 'to boil' representing plentiful and excess yield, a special dish is cooked on this day in a new mud-pot that comes in innovative shapes and have artistic designs on them called 'Pongapani'. The special dish is called 'Sarkkarai Pongal' and is offered to Sun God with sugarcane sticks. It is said that Lord Sundareshwar performed a miracle on this day in the Madurai temple and breathed life into a stone elephant who ate sugarcanes. One can see the depiction of the event in the Meenakshi temple.

MattuPongal

The third day known as 'Mattu Pongal' is dedicated to the cattle as cowherds and shepherds pay thanks to their cows and bulls, paint their horns and cover them with shining metal caps. They are fed 'Pongal' and tinkling bells are tied around their neck. Cattle races are conducted and in the game called 'Manji Virattu' groups of young men chase running bulls. Bull fights called 'Jallikattu' are also arranged at some places where young men have to take the money bags tied to the horns of ferocious bulls single-handedly and without the use of arms. Lord Ganesha and Goddess Parvati are also worshiped on this day. At some other places, this day is celebrated as Kanu Pongal when girls feed colored balls of cooked rice to the birds and crows and pray for their brothers' happiness and that they always remember them.
---
IndiaVision Blog comments powered by
Mon 2 Mar 2009, 12:13 PM | Posted by admin

Way back in 1784 Asiatic Society made history as it was a forum of 'new awakening and neo thinking'. Interestingly Asiatic Society was the mother of Indian Museum! Since then the organisation grew to become an heritage institutions with its rare collections. But today this institution has become a victim of 'politicking'and resultant fund crunch! With its closed door policies heritage was not even made public and scholars are groping in dark! In a recent 'facilitated' rare and exclusive visit, I have come across the massive holdings and monumental neglect of rare paintings which are lying on the floor and gathering dust ! Prof. Sarkar, General Secretary of the Society explained that 'Society has no space to keep it, but we are interested to create a Musuem of those rare 48 paintings'.

Interestingly the heritage holdings of Asiatic Society remained 'Unsung' by the Government of India during its much publicised 'Celebration' of Indian culture, ethos and heritage. Prof Sarkar explained 'Government calender of celebration never mentioned Asiatic Society in the 'Yugpad'. Moreover, as 'Golden Jubilee' gift the fund allocation for the society was slashed to half!

Except a chosen few, Government is perhaps not aware of its holdings. During the visit I was told that there are 48000 rare ancient manuscripts which are kept in vault. Research and upkeeping is an ongoing process. The earliest Mss. I could see was the Kubjikamata Tantra of 7th Century old. There are many Buddhist Manuscripts and two tankha. Some are too brittle to be touched. Prof. Kajol Sen, Incharge of Mss. and rare books explained that those Mss.are being microfilmed and would be ready for scholars access. One can see very rare Asokan Edic of 250 B.C. written in blingual fashion .The script is Brahmi and languages are Prakrit and Sanskrit. The edict explains the 'Dharma' of Lord Buddha's philosophy. Some of those rare collections are kept in five 'make-shift'show- cases and they call it a 'Museum'. Well there are more than one lakh rare books available in Asiatic Society and the oldest is a Book a Venice Publication of 1497 A.D.

Amidst rare holdings, I came across rare original paintings of 19th century which if valued commercially would fetch several million dollars. All those are kept on the 'floor' for lack of Space. Those rare paintings are of Robert Home, Daniell, Lemekalli, Raynolds etc.

'Two Daneills' by Home; 'Cupid' by Sir J. Reynolds,the paintings of youthful William Jones would really amaze even art historians. Dr. S. Sengupta the Art Historian (Author of pioneering book 'Highlights and Halftones: The Raj View of Indian Arts') on seeing these rare photographs said "This is really rare original collection and heritage we inhereted need to be studied by all and be preserved in a scientific manner for posterity". Yes, if those paintings are not kept well then we would end up spending millions of dollars for repairing those rare works as happened in Victora Memorial.

However, it is gathered that Asiatic Society is going to bring out an album on this subject and Museum is still a distant dream as 'space' is the wanting factor. Prof. Kajol Sen said that 'We need Corporate help to upkeep our vast heritage and show it to the world as well through an exclusive Museum.'

These paintings are of immense value aesthetically and Historically. If you see the paintings of Radhakanta Deb drawn by F.R. Say in a standing posture with white clothes with one hand placed atop of an open book kept over a table with pinkish table cover and the other hand he is holding his traditional shawl. This painting would enthuse the interplay of colour temperatures and historical value as well. Dr. Ranjit Sen of Calcutta University explained 'Radha Kanta represented the paradoxes of 19th Century as he stood for most powerful Hindu orthodoxy of the country as well as he projected the most sensitive impulses originating from western nationalism and liberalism that eventually mainfested in his personage of education and culture so this photograph highlights the anthetical balance of History--its a rare collection indeed.'

'Cleopatra' by Guicle would remind you of renaissance days of European paintings. The gesture of looking at sky with bare body is a marvellous play of light and shade. The celestial Cupid fast asleep within the cloudy horizon not only expresses sublimity but the aesthetics of the subject as well. Then once you see the Daniell's Ghat of Benaras would mesmerise the onlooker. The shades of brown played in harmonized fashion with silhouette of Mandir and houses with stairs going down the Ganga would nurture your inner mind for a rare aesthetic pleasure. The Pelican by Holmes is not only for nature lovers but an aesthetic lesson for students of arts world-over.

But nobody would be able to see those rare original works if those are stored on the floors for some more years. If the heritage of Asiatic Society to be kept alive then 'Space', 'Fund' and 'Will' are mandatory. It may be noted that there is no dearth of talents in Asiatic Society to upkeep those rare collections, as I have personally seen well managed manuscript kept in the vaults and high-standard 'document reparing' work which in many way equates the standard of National Archives of India. Thus expertise is within the reach barring Space and Fund management!

Prof Sarkar said 'We are planning to have a permanent Museum of those paintings but the space and fund remains the buffer... we expect Corporate participation as well to preserve our 'Heritage Collection'. Well! This can be a subject of Millennium Celebration for the Corporate World! Is there any taker?
---
IndiaVision Blog comments powered by
Mon 2 Mar 2009, 11:55 AM | Posted by admin

'Some institutes reflect history and some contribute to it'. Asiatic Society not only reflected the by gone era but contributed initiated a multi-facet academic endeavour. Alongside it contributed by retrieving, restoring, preserving and studying the ancient remains and thus revealing the country's past.

It was a dream of Sir William Jones who arrived in Calcutta on 25 September 1783 as a Poison Judge of the old Supreme Court. While sailing to India on the frigate Crocodile he planned his dream study. This included 'the laws of the Hindus and Mohammedans; illustrations of scriptures; traditions concerning the deluge; modern politics and geography of Hindustan; Arithmetic and Geometry and mixed sciences of Asiaticks; Medicines; Chemistry; Surgery and Astronomy of the Indians; natural products of India; poetry; etc'

This heritage institution, with the process of time kept on changing its name. It was Asiatick Society (1784-1825); The Asciatic Society (1825-1835);The Asiatic Society of Bengal(1836-1951) and the Asiatic Society again since 1951.

The Asiatick Society grew with European patronage and until 1829. No Indians were admitted until 1829 when Dr Horace Hayman Wilson mooted to include Indian members. The earliest Indian members of the Society were Prasanna Kumar Tagore, Dwarkanath Tagore, Russamay Dutt and Ram Camul Sen.

Asiatic Society after Jones death got institutionalized and accelerated the Indian renaissance. The first publication of the Society Asiatick Researchers in 1788 and its subsequent four volumes created an awe in the European world. This publication Asiatick Researchers was so much in demand in the literary and scholarly field that a 'pirated edition' of the first volume came into circulation in England in 1798.German and French scholars also got copies in their languages.

Asiatic society marched ahead by collecting rare items from Mss. Rock Edicts to coints etc. Let us see the collection of the Asiatic Society which will unveil the contribution of this heritage society.

Aciatic society's biggest asset is its Manuscripts collections which was augmented by Raja Rajendralal Mitra. There are some 45000 Mss which have been catalogued and total holding scales more than 60,000. The earliest is Asokan rock edict of 3rd century B.C.

The collection of Mss encompasses forty-one languages and dialects. Those are Sanskrit, Pali, Prakrit, Hindi, Meithili, Sarda, Gujarati, Marathi, Assamese, Oriya, Bengali, Rajasthan, Tamil Telegu etc. Beyond the Geo-political borders there are Persian, Turkish, Pushto, Armenian Mss which are kept under excellent arrangement. Apart from these there are thousands of Sino-Tibetan and Southeast Asian languages Mss kept in the society. Prof Kajol Sen said that society has been microfilm those rare Mss. so that socholars can have access to those records easily without disturbing the original documents. Dr Federico Mayor, Director General UNESCO was so impressed about the Mss. and other collections that he identified the society as 'Memory of the World'.

Asiatic Society's another important collection is the Book and Journalists. There are about 200,000 books and Journals, monograph and pamphlets in European and Indian languages on various streams of huministic knowledge enveloping oriental studies. There is a good collection of books and Journals on life science and earth science. The earliest possession of Asiatic Society is a rare book : Julii Firmici Astronomicorum libri octo integri printed in Venice in 1499).Other rare possessions are Kitablal Qarum (Asiatic/Rome 1595); S Purchas's Purchas; His Pilgrimage (London 1614) etc.

Heritage institution, Asiatic Society is incidentally mother of Indian Museum. The collection started in 1814 under two broad categories Archeological, ethnological, technical and Geological and Zoological materials. The society procured its items from private collection like Col. Stuart, Major R. Taylor, General Colin Mackenzie etc.

The Society built up its Museum as a socially useful centre by concentrating on its educational role to all people. The society, while advocating the foundation of National Museum at Calcutta wrote to the Govt. 'Those who would derive most benifit' from the Museum, would be person, who, having acquired the first elements of knowledge elsewhere, would are the Museum and its adjuncts as an aids in their further pursuit of their enquires.... The majority of its visitors would not be the pupils of any scholastic institution be the common people, and a Museum like that contemplated ought not to be viewed as a portion of any merely scholastic arrangement.' The most of its collection were transferred to the Indian Museum however there are many unique items are still in the possession of the society.

Today the Society has a small but very valuable collection of oil Painting and some busts,the latter memorials of the many great men such as Sir William Jones, H. Colebrooke,J Prinsep, H.H. Wilson, Asutosh Mukherjee, U N Brahmachari etc.

There are some rare original painting of Peter Paul Rubens, Reni Guido, Robert Home, Domenichinr,Sir Joshua Reynolds, Tilli Kettle, Nicholas Roerich George Chinnery, Thomas and William Daniell etc. Through this paintings one can peep through the world of renaissance through the touch of varying colour temperatures.

Society has an unique philatelic collection numbering 5,599 stamps which provides a glimpses of a pan world culture and colours. Moreover, one can have a rare glimpse of the Society's numismatic collection which remain an enviable heritage collection of the world.

Asiatic Society has original archival materials like papers relating to Chitagong Armoury Raid Care and Prof. Nirmal Kumar Bose's collection of Gandhiji's letters and papers. Letters and Mss. Nathanilal Brassy Hallhead,Jomes Prinsep, Buchanam Hamilton,Alexender and many others. There are also letters and request letters for many Mss and coins which are in the possession of Society's Archives.

Asiatic Society is the oldest Academic publisher of India and over 150 years has been publishing a series of learned books known as the Bibliotheca Indica. It is a collection of works on oriental literatures grammars, dictionaries. There are about 2000 facsimile representing approximately 400 different titles.

After Asiatic Researcher, the Journal of the Asiatic Society of Bengal remain a historical endeavour of the Society. Nirbed Ray, Publication officers said 'We have published all works from 1786 to 1865 and indicies are available' and said that in future many of the information will be available in Web pages. One can write to the Society to buy those rare publication published by the Society. Those are not any of importance from information content but have great historical value.

There are century old engravings, stones and copper plate inscriptions which makes this society truly asiatic in context and pan universal in content. Multi level of arts punctuated with mile stone of different era be it through rock edicts, Mss. coins, publications remains a matter of Indian pride and creates an avenue to celebrate next millennium with the touch of heritage.
---
IndiaVision Blog comments powered by