Tue 10 Nov 2009, 16:43 PM | Posted by admin
Tags: Articles, Foods & Beverages, Health & Fitness, Religion
A look at the Lawful (Halaal) and the Prohibited (Haraam)in Islam and the reasons behind the rulings.
The lawful (halaal) and prohibited (haraam) in Islam

Although there are many important aspects in daily living which are Lawful or Prohibited in Islam, for the purpose of this article, only the most common ones will be discussed together with the reasoning behind why it is either forbidden or allowed.

One of the first things every Muslim child learns is what food and drinks are allowed (Halaal) and prohibited (Haraam) in Islam.

With the exception of pork and animals or birds which tear their prey apart (namely: lions, falcons, eagles, hawk, leopard, wolf etc.), all other meat is lawful (halaal), in Islam; provided that these meats, meet certain criteria.

An important ruling to bear in mind is the fact that the meat of sheep, cows, chicken, buffalos etc will only be permissible if the animal has been slaughtered in the correct Islamic manner, which entails that the animal should not be allowed to suffer, it should be killed in the quickest and least painful manner, by ensuring that the blade of the knife being used for slaughter is sharp and that the slaughtering procedure is done quickly. The name of Allah (God) should be uttered during the slaughtering process. If the above criteria are not met the animal becomes prohibited for Muslim consumption. The reason for this being that the animal was made to suffer unnecessarily.

The flesh of the swine (pork, bacon, ham and all its related products including pigskin) is forbidden to all Muslims regardless of the manner in which it is slaughtered. The reason for this is that Islamically the Pig is considered an unclean animal that carries disease. Recent research has proved this point, since studies has shown that Pork carries a deadly parasite called Trichina, and for this reason Allah in his wisdom has prohibited the consumption of this meat.

Any animal, which is dead before the slaughtering process, too, is considered unlawful. The reason for this being that the animal may have died due to some disease or due to having eaten some poisonous plant etc, and once again this meat could be harmful to the person eating it. Another reason for its prohibition is so that other animals in the food chain will have food and thirdly, so that the farmer or owner of the animal will take good care of it so that they can sell them and earn a living. In this way the animal is protected from being neglected or left to contract illnesses and die.

The flesh of a dead animal is also prohibited in Islam. If the animal is still alive after having been injured and is then slaughtered the animal will then be lawful for Muslim consumption.

There are four types of ways in which an animal dies that makes it unlawful in Islam.

1. An animal that dies due to strangulation

2. An animal that is gored to death by the

horns of another animal

3. An animal that dies due to a fall from a

high place and

4. The animal that had been partly eaten by

wild animals.

The reason for each of the above is to teach an owner of these animals to look after the animals, because if anything happens to these animals and they die, the owner because of his negligence will lose his customers, since this flesh is now prohibited for Muslim consumption. In this way Allah ensures the safety and good care of the animals.

Islamically all Marine life (animals that live in water and that cannot survive outside of it: fish, whales etc.) is Lawful. Whether the animal was found alive or dead and regardless of whether the animal was whole or in pieces.

The only time any of the above-mentioned prohibited meats become permissible, is if the person is starving and in danger of losing or putting his life at risk.

Any Alcohol, which causes intoxication, is forbidden in Islam. The reason for this being that intoxication has harmful effects on the individuals mind, his health, his work, every aspect of his life, in a nutshell anything that befogs the mind regardless of the quantity whether it be one teaspoon or a litre is forbidden in Islam.

Drugs such as opium, heroin, cocaine etc. like alcohol impairs the reasoning and effects sensory perception, and are therefore also prohibited.

Tattoos are also forbidden as it permanently disfigures the body while causing immense and unnecessary pain during the tattooing process. Temporary designs on the hand and feet done with henna are allowed for ladies in Islam, since they are harmless, do not cause pain and are not disfiguring or permanent.

Interest: Collecting interest on monies that are in the bank or lent to someone is prohibited. Accepting interest makes people lazy to work hard. Usually wealthy people have the money to lend to poorer people; interest is prohibited in order to safeguard the poor from being exploited by the rich.

Divorce is the one aspect in Islam, which is allowed, which the Prophet Muhammad (Peace Be Upon Him) disliked immensely and advised only in extreme cases. Hitting a woman on her face or in such a way that she is injured or made to suffer pain is prohibited in Islam, as it is an insult to a woman's dignity.

Anal Sex and Sexual Intercourse during menstruation is prohibited in Islam, as both, if practiced can be harmful to the health.

Gambling in any form is prohibited in Islam, whether it takes place in a Casino, or it is in the form of a lottery or for a charitable organization, any game of chance is considered gambling. The reason for this being that the person who gambles, depends on his winnings to support him and in the process gives up honest, hard work. Gambling because of its addiction is also a danger to the individual, because it dulls his sense of value; and in turn he becomes a danger to society.
Written by Fatima Rasool -
Mon 6 Jul 2009, 15:12 PM | Posted by admin
Tags: Health & Fitness
A chat with Dr.Devi Shetty, Narayana Hrudayalaya (Heart Specialist) Bangalore was arranged by WIPRO for its employees.
The transcript of the chat is given below. Useful for everyone.

Qn: What are the thumb rules for a layman to take care of his heart?

Ans:
1. Diet - Less of carbohydrate, more of protein, less oil
2. Exercise - Half an hour's walk, at least five days a week; avoid lifts and avoid sitting for a longtime
3. Quit smoking
4. Control weight
5. Control blood pressure and sugar

Qn: Is eating non-veg food (fish) good for the heart?
Ans: No
Qn: It's still a grave shock to hear that some apparently healthy person gets a cardiac arrest. How do we understand it in perspective?
Ans: This is called silent attack; that is why we recommend everyone past the age of 30 to undergo routine health checkups.
Qn: Are heart diseases hereditary?
Ans: Yes
Qn: What are the ways in which the heart is stressed? What practices do you suggest to de-stress?
Ans: Change your attitude towards life. Do not look for perfection in everything in life.
Qn: Is walking better than jogging or is more intensive exercise required to keep a healthy heart?
Ans: Walking is better than jogging since jogging leads to early fatigue and injury to joints
Qn: You have done so much for the poor and needy. What has inspired you to do so?
Ans: Mother Theresa , who was my patient
Qn: Can people with low blood pressure suffer heart diseases?
Ans: Extremely rare
Qn: Does cholesterol accumulates right from an early age (I'm currently only 22) or do you have to worry about it only after you are above 30 years of age?
Ans: Cholesterol accumulates from childhood.
Qn: How do irregular eating habits affect the heart ?
Ans: You tend to eat junk food when the habits are irregular and your body's enzyme release for digestion gets confused.
Qn: How can I control cholesterol content without using medicines?
Ans: Control diet, walk and eat walnut.
Qn: Can yoga prevent heart ailments?
Ans: Yoga helps.
Qn: Which is the best and worst food for the heart?
Ans: Fruits and vegetables are the best and the worst is oil.
Qn: Which oil is better - groundnut, sunflower, olive?
Ans: All oils are bad .
Qn: What is the routine checkup one should go through? Is there any specific test?
Ans: Routine blood test to ensure sugar, cholesterol is ok. Check BP, Treadmill test after an echo.
Qn: What are the first aid steps to be taken on a heart attack?
Ans: Help the person into a sleeping position , place an aspirin tablet under the tongue with a sorbitrate tablet if available, and rush him to a coronary care unit since the maximum casualty takes place within the first hour.
Qn: How do you differentiate between pain caused by a heart attack and that caused due to gastric trouble?
Ans: Extremely difficult without ECG.
Qn: What is the main cause of a steep increase in heart problems amongst youngsters? I see people of about 30-40 yrs of age having heart attacks and serious heart problems.
Ans: Increased awareness has increased incidents. Also, edentary lifestyles, smoking, junk food, lack of exercise in a country where people are genetically three times more vulnerable for heart attacks than Europeans and Americans.
Qn: Is it possible for a person to have BP outside the normal range of 120/80 and yet be perfectly healthy?
Ans: Yes.
Qn: Marriages within close relatives can lead to heart problems for the child. Is it true?
Ans : Yes, co-sanguinity leads to congenital abnormalities and you may not have a software engineer as a child
Qn: Many of us have an irregular daily routine and many a times we have to stay late nights in office. Does this affect our heart ? What precautions would you recommend?
Ans : When you are young, nature protects you against all these irregularities. However, as you grow older, respect the biological clock.
Qn: Will taking anti-hypertensive drugs cause some other complications (short / long term)?
Ans : Yes, most drugs have some side effects. However, modern anti-hypertensive drugs are extremely safe.
Qn: Will consuming more coffee/tea lead to heart attacks?
Ans : No.
Qn: Are asthma patients more prone to heart disease?
Ans : No.
Qn: How would you define junk food?
Ans : Fried food like Kentucky , McDonalds , samosas, and even masala dosas.
Qn: You mentioned that Indians are three times more vulnerable. What is the reason for this, as Europeans and Americans also eat a lot of junk food?
Ans: Every race is vulnerable to some disease and unfortunately, Indians are vulnerable for the most expensive disease.
Qn: Does consuming bananas help reduce hypertension?
Ans : No.
Qn: Can a person help himself during a heart attack (Because we see a lot of forwarded emails on this)?
Ans : Yes. Lie down comfortably and put an aspirin tablet of any description under the tongue and ask someone to take you to the nearest coronary care unit without any delay and do not wait for the ambulance since most of the time, the ambulance does not turn up.
Qn: Do, in any way, low white blood cells and low hemoglobin count lead to heart problems?
Ans : No. But it is ideal to have normal hemoglobin level to increase your exercise capacity.
Qn: Sometimes, due to the hectic schedule we are not able to exercise. So, does walking while doing daily chores at home or climbing the stairs in the house, work as a substitute for exercise?
Ans : Certainly. Avoid sitting continuously for more than half an hour and even the act of getting out of the chair and going to another chair and sitting helps a lot.
Qn: Is there a relation between heart problems and blood sugar?
Ans: Yes. A strong relationship since diabetics are more vulnerable to heart attacks than non-diabetics.
Qn: What are the things one needs to take care of after a heart operation?
Ans : Diet, exercise, drugs on time ,Control cholesterol, BP, weight..
Qn: Are people working on night shifts more vulnerable to heart disease when compared to day shift workers?
Ans : No.
Qn: What are the modern anti-hypertensive drugs?
Ans : There are hundreds of drugs and your doctor will chose the right combination for your problem, but my suggestion is to avoid the drugs and go for natural ways of controlling blood pressure by walk, diet to
reduce weight and changing attitudes towards lifestyles.
Qn: Does dispirin or similar headache pills increase the risk of heart attacks?
Ans : No.
Qn: Why is the rate of heart attacks more in men than in women?
Ans : Nature protects women till the age of 45.
Qn: How can one keep the heart in a good condition?
Ans : Eat a healthy diet, avoid junk food, exercise everyday, do not smoke and, go for health checkup sif you are past the age of 30 (once in six months recommended)..
Fri 24 Apr 2009, 16:57 PM | Posted by admin
Tags: Foods & Beverages, Health & Fitness, Women
My husband was working in a hospital as an IT engineer, as the hospital is planning to set up a database of its patients and he knows some of á á the doctors quite well. The doctors used to tell him that whenever they have a headache, they are not willing to take PANADOL / PARACETAMOL.

In fact, they will turn Herbal Medicine or find other alternatives. This is because Panadol is toxic to the body, and it harms the liver. According to the doctor, Panadol will remain in the body for at least 5 years. And according to the doctor, there was an air-hostess who consumed lots of Panadol as she needed to stand all the time and work under lots of pressure. She's now in her early 30's, and she is undergoing kidney cleaning (DIALYSIS) every month.
Whenever we have a headache, that's because it is due to the electron / Ion imbalance in the brain. Some alternative solution to cope with this matter is Drink lots of water. Another method will be to submerge your feet in a basin of warm water so that it brings the blood pressure down from your throbbing head. If you have a very high intake of Panadol áthroughout your life
(Migraine, Menstrual cramps ) it is very likely that ánormal general á á á á anesthetics will have no effects on you áas your body is pumped / full with á Panadol and your body is so used áto pain killer áthat you would need a á á much stronger pain killer, Morphine????
The thought is scary enough to turn me to Herbal Medicine or other á á á á healthier alternative. áValue your health, value your life, THINK TWICE before you easily pop that familiar pill into your mouth again. Please don't take PANADOL always and try to inform this to people you care about.
Submited By :
Geetha Ramchandran
From Canada.
Thu 19 Mar 2009, 20:51 PM | Posted by admin
Tags: Health & Fitness
Office work can be very stressful to city dwellers who have no time for outdoor exercise. Prevent burn out and injury.
Here are exercises you can do five times each while standing or sitting at your desk.
Lower Backache & Pressure
Inhale and slowly bring your head toward your knees. Let your hands drop to your ankles. Hold for 5 seconds.

Inhale and slowly unwind, return your head to its normal upright position.

Exhale and stretch your arms toward the ceiling.
Upper Back and Shoulder Tension
Wrist Tension and Stiffness
Put your palms together, chest high (as if in prayer).

Slowly push your palms together while lifting your elbows slightly and hold for five seconds

Rotate your hands, fingertips pointing to the floor. Hold for 5 seconds and release.
Neck and Shoulder Tension
Inhale. Slowly turn your head to the right. Feel the strain in your neck muscles. Hold for five seconds.

Exhale and return your head to normal position.

Repeat the same on your left side.
Thu 19 Mar 2009, 20:28 PM | Posted by admin
Tags: Health & Fitness, Lifestyle, Women
All of us have varying degrees of sensitivity of the skin. There are some of us whose skin seems invulnerable to allergies and irritations, while some have skin which develops rashes with just one light prick of a pin or a needle.
Regardless of how sensitive or seemingly insensitive our skin is, it is important to know that all of us are vulnerable to getting allergies and skin irritations. It may take a split second for that irritation to develop on the skin, or it may take a few days; the point is, allergies can build up and break out in time.
An allergy can happen to you when an ingredient in the cosmetics that you are using does not agree with your skin, causing your skin to become red and sore. Other symptoms may appear, and these symptoms can worsen, which would make it necessary for you to see a doctor about it. These skin allergies can be caused by using a product without testing it, or through the continual use of a product, letting the allergy to develop and erupt over time. Some allergies to products may appear years after you have been using the product safely.
Because allergies are caused by ingredients that the product contains, you should always make it a point to read the labels carefully before buying cosmetics. Here are the important terms that you need to recognize when checking labels:
Alcohol Free. It means that the product you are holding does not contain ethyl alcohol, although other types of alcohol may be present.

Expiration Date. The expiration date is the deadline for the product use. It means that the product should be consumed or thrown away before this date. However, the way a product is used may make it expire before the indicated expiration date.

Fragrance Free. The product does not have a smell; however, fragrances may have been added to mask the odor of the chemicals the product contains.

Hypoallergenic. This is supposed to indicate that the product is less likely to cause an allergic reaction. However, all products, whether hypoallergenic or not, can cause skin problems over time.

Natural. Natural means the product is created with ingredients taken from plants or animals.

Noncomodogenic. Noncomodogenic cosmetics are products that are not supposed to contain anything that can clog skin pores and cause acne.
To prevent skin allergies from developing, you should learn to use your makeup and cosmetic products correctly and carefully. Keep your cosmetics tightly-lidded and store them away from the sun. Wash your hands before putting on makeup and do not share your cosmetics with anyone else. Do not put additives like water or saliva to your makeup. If your skin starts breaking out, do not put any makeup on. If the color of the makeup changes or it starts having an odor, it is time to throw them away.
Thu 19 Mar 2009, 20:21 PM | Posted by admin
Tags: Health & Fitness, Lifestyle, Women
A lot of us have come to believe that the best way to unwind from the stress brought about by the daily grind to work and to whatever activities we have that makes our schedules jam-packed is to escape to the spa. True enough, the services we get at a spa are designed to pamper us from head to foot, making each trip a relaxing indulgence that is truly worth getting addicted to.
Sometimes, however, we do not need to go to the spa just to rest and loosen up. We can do that inside our very homes.
One way of getting the spa atmosphere at home is to just sit with your feet soaked in warm water mixed with spa salts and essential oils. This is an instant, do-it-yourself foot spa. When the skin of your feet is all soaked and soft, you can scrub away at the calluses and thickened layers of dead skin with glee. Afterwards, you can treat yourself with a nice pedicure.
For some people, the idea of relaxing at home is never complete without food. Why not cook yourself a nice dinner for one? Immerse yourself in the therapeutic rhythms brought about by the pounding, dicing, slicing and mincing that comes with the preparation of food. Make the experience a little more sensual by adding fragrant herbs in your food and by using aromatic mood candles instead of the glaring fluorescent lights. This experience will surely leave your stomach filled and your soul refreshed.
Another great way of relaxing at home is taking off your watch and just lounging about the den all afternoon. Spend the afternoon eating your favorite snacks while vegging out on a daytime soap opera or a rented movie. For once, keep your mind focused on something that is not even remotely related to work.
Perhaps you can try lying in bed with head directed towards the foot of the bed and your feet up on the headboard and flat against the wall. Let your arms rest at your sides away from your body and breathe deeply. Savor the relaxing feeling of blood flowing from your legs to your head. It is a great way to de-stress the body.
If you find yourself awake early in the morning and you do not have to go to work, start off your day with a cup of piping hot coffee and drink it while sitting at your porch. Prop up your feet and take your time reading the morning paper. Or you can just sit back and breathe the morning air while watching your neighbors jog or walk their dogs.
The body needs to relax every once in a while so it can continue functioning properly, without falling to any illness brought about by stress. Going to the spa for some time off for yourself is always a good idea. However, the idea behind relaxing is spending some time not really doing anything and just letting the body rest. You can always do this at home if you do not feel like going to the spa.
Thu 19 Mar 2009, 20:12 PM | Posted by admin
Tags: Business, Health & Fitness
Medical tourism is a new concept where two important service industries are dovetailing to attract people who seek healthcare service located beyond the geographical territory of their country. Today discussions are going on to analyse whether Medical Tourism (MT) products of our Indian hospitals will be the right offer to the people of our neighboring countries. Questions have been raised to know whether we are in a comfortable position to take the responsibility to venture in this grey area. This is the time to retrospect and understand the entire mechanism and other key issues involved in the entire process.
What is Medical Tourism?
Tourism means when people move from one place to other for their recreation and pleasure. MT includes a component of medical and healthcare services along with its counterpart tourism services.
We need to clearly identify the customer profile of today's MT products. Very often hospital includes the number of patients they have received within the geographical territory of their own country, but actually it may boost up the figure from promotional angle of the hospital rather than sticking into real meaning.
On the other hand, getting a foreigner patient in a high class corporate hospital for treatment alone does not fulfill the criteria of considering it MT.
In other words, a simple way to explain the concept of MT, would be to say that it is not a standalone effort of neither the healthcare nor the tourism industry, but is an integrated and collaborative approach from both the industries.
Medical Tourism - an emerging opportunity
Healthcare procedures across the world show a wide cost difference. It leads to a question of affordability even to the developed country like the US where significantly huge number of population is not covered under any insurance scheme. In some developed country, long waiting period for elective inpatient and outpatient care has created a situation where people do not hesitate to buy healthcare from other developing countries like India without compromising on quality.
Complimentary tourism packages make the entire offer more attractive to the people who are interested to travel for their healthcare. Globalisation of healthcare industry has started in many level. For instance, Indian software companies like TCS and Mastek has signed IT contract recently worth more than US $ 200 million.
Scope & Opportunities
Though the service sector has considerable contribution in India's GDP, it is negligible on the export front with only around 25 per cent of total export. Value added services generally exceed 60 per cent of total output in the high income industrialised economy. In the global scenario, India's share of services export is only 1.3 per cent (2003) i.e USD 20.7 billion which has gone up from 0.57 per cent (1990). Overall service export growth rate in India is 8 per cent (2002) against a global growth rate of 5 per cent.
It had a tremendous impact on India's Forex reserve. Forex reserve rise to USD 118.628 on May, 2004 in comparison to USD 79.22 for the same period in 2003. Being a service sector member, medical and tourism services export can further rise India's Forex Reserve along with a major contribution from software exports.
In India, international tourist rose 15.3 per cent between January and December, 2003. Though tourism and travel industry contribution is 2.5 per cent to our countries GDP (international ranking 124) but recent initiative from the government like liberalised open sky policy to increase flight capacity, lower and attractive fares, increase in hotel room capacity by nearly 80 per cent (from 2000) and better connectivity between major tourist destination (Express Highway project) has helped India to rank among the top five international holiday destination when independent traveler conducted a poll in 134 countries.
India is rated amongst the world's top ten "must see destination" by Conde Naste Traveller, an international magazine with lot of reputation. Hopefully, today we are in a better position to sell our tourism services to the rest of the world.
Healthcare industry has shown considerable growth in last few years. Emergence of top notch corporate hospitals and continuous effort for improvement of quality of care has placed Indian private healthcare in a respectable position on the global map.
High ratio of foreign qualified medical practitioners and well-trained nursing and paramedical staff have developed confidence amongst the people who are seeking medical care from Indian Hospitals. If everything moves in the right direction, MT alone can contribute an additional revenue of Rs 5000 - Rs 10,000 crore for up market tertiary centre by 2012 (3-5 per cent of total delivery market).
Indian & International Experience
The global healthcare market is USD 3 trillion and size of the Indian healthcare industry is around 1,10,000 crores accounting for nearly 5.2 per cent of GDP. It is likely to reach 6.2- 8.5 per cent of the GDP by 2012. It is expected that medical tourism will account about 3-5 per cent of the total delivery market.
More than 1,50,000 medical tourists came to India in 2003. Around 70,000 people came from the Middle East for the medical treatment. Traditional system of medicine is able to attract a sizeable number of people from western countries (Kerala, for instance). Most of the medical tourists are Indian in origin. We need to attract more number of people of foreign origin.
International experience shows some of the countries like Thailand, Singapore, Jordan and Malaysia have done extremely well. There is technical committee formed by Jordan Government operating for the non-Jordanian Arab patients who visit Jordan for healthcare. This office regulates the healthcare institutions treating those patients and monitor the entire activity.
Making of an MT destination
Our healthcare industry has some inherent drawbacks. Lack of standardisation in medical care and cost, lack of regulatory mechanism, infrastructural bottlenecks and poor medical insurance coverage are a few to mention here. On the other hand, tourism and hospitality industies are facing some major challenges to develop the infrastructure and services. Industry and government collaboration in terms of some incentives and creation of soothing environment can further make this endeavor easy for both the service sector. The immediate need is the establishment of health and tourism players consortium to discuss about all these issues and maintain closer interaction and co-ordination to develop medical tourism - a growth engine for Forex earnings.
Author: Jyoti Gupta
Thu 19 Mar 2009, 19:46 PM | Posted by admin
Tags: Health & Fitness
Tourism and healthcare, being an integral part of many economies services industry are both important sources of foreign exchange. Globalisation has promoted a consumerist culture leading to the mushrooming of corporate healthcare settings seized with the necessity to maximise profits and expand their coverage. However, the constraint lies in the fact that these services can be afforded by a relatively small size of population in developing countries.
Low insurance penetration, lack of standardisation of services, poor information base, ineffective monitoring leading to low quality, high levels of fraud and corruption, misallocation of investments and low efficiency of existing hospitals have impeded effective performance leading to a stagnation of the healthcare sector. In this scenario, corporate interests in the medical care sector are looking for opportunities beyond the national boundaries.
This is the genesis of "Medical Tourism" industry. The term medical tourism refers to the increasing tendency among people from the UK, the US and many other third world countries, where medical services are either very expensive or not available, to leave their countries in search for more affordable health options, often packaged with tourist attractions.
Long waiting lists, decline in public spending and rise in life expectancy and non-communicable diseases that require specialist services are some of the factors directing a wave of medical tourists to more affordable healthcare destinations. Most countries are tapping the health tourism market due to aggressive international marketing in conjunction with their tourism industry. In this rat race, Thailand, Malaysia, Jordan, Singapore, Hong Kong, Lithuania and South Africa have emerged as big healthcare destinations.
India is unique as it offers holistic healthcare addressing the mind, body and spirit. With yoga, meditation, ayurveda, allopathy and other Indian systems of medicine, India offers a vast array of services combined with the cultural warmth that is difficult to match by other countries. Also, clinical outcomes in India are on par with the world's best centres, besides having internationally qualified and experienced specialists. CII believes that India should capitalise on its inherent strengths to become a world player in medical tourism. According to a CII-Mc Kinsey study, medical tourism in India could become a USD 1 billion business by 2012. Instead of adopting a segmental approach of targeting a few states such as Maharashtra, Kerala, Andhra Pradesh, Chennai, efforts are now being made to project "Destination India" as a complete brand ideal for medical tourists. Countries from where people head for India are the UK, Bangladesh, Oman, Sri Lanka, Indonesia, Mauritius, Nigeria, Kenya, Pakistan, etc.
Visitors, especially from the West and Middle East find Indian hospitals a very affordable and viable option to grappling with insurance and national medical systems in their native lands. There are thousands of expatriates without any social security and health insurance cover who usually compare the costs before going for treatment and India has a cost advantage for this segment.
Although, the existing market for medical tourism in India is small, it can grow rapidly if the industry reorients itself to lure foreign patients from all potential regions such as SAARC, Central Asia, Middle East, Africa, Europe, OECD besides the UK and the US. The annual health bill of people from Afro-Asian countries seeking treatment outside their countries is USD 10 billion. If India can even tap a fraction of that market, the potential is enormous. The price advantage is however offset today for patients from the developed countries by concerns regarding standards, insurance coverage and other infrastructure.
The question being asked by many is that how can India become an international destination in healthcare, when the clientele at home is bristling with dissatisfaction. Hence, arises the need to define minimum standards at national level, compulsory registration and adoption of these standards by all providers and regular monitoring and enforcing of such standards at the local level. Quality assessment should combine evaluation of infrastructure as well as outcomes.
An obvious answer to all this is accreditation. This will ensure transparency in the way a hospital performs, and everything from the operating to the cleaning procedures will be monitored, audited and recorded. With an aim to boost the much talked about medical tourism, many corporate hospitals in India are looking to international agencies such as JCAHO/JCI for accreditation. Accreditation will even make tie ups with overseas health insurance agencies such as BUPA and CHUBS easier to route patients to India.
As the medical tourism industry is growing exponentially, government and the private players need to join hands in order to act as a catalyst to build infrastructure for hospitals, create specialty tourist packages to include medical treatment, promote accreditation and standardisation, enable access and tie-ups with insurance companies, provide state of art facilities and improve quality of in-patient care and service to meet the requirements of foreign patients and to attain sustainable competitive advantage.
Many fear about the serious consequences of equity and cost of services and raise a fundamental question on the very existence of medical tourism- why should developing countries be subsidising the healthcare of developed nations? For them, medical tourism is likely to further devalue and divert personnel from the already impoverished public health system. However, with good planning and implementation, medical tourism besides being an economy booster can surely help India maintain good cross border and trade relations, exchange of manpower and technology among countries.
Strategies are thus needed not just to project India as a major healthcare destination, but also to create a system to conduct proper market research and feasibility studies in order to quantify the "How many", "From where", "To where", and most importantly the "How" of medical tourism. Only then can we leverage and channelise all efforts in the right direction. In the absence of proper planning, formulation, implementation and evaluation of coherent strategies, the much created hype and all the talk may just go in vain.
Tue 3 Mar 2009, 18:23 PM | Posted by admin
Tags: Health & Fitness
Today, western cultures have studied the effects of green tea and focused heavily on the effects green tea has on the body in regards to weight loss. Green tea is one of the most effective supplements when you want to lose weight and keep it off.

Increasing metabolism - Green tea is a natural source of caffeine. Caffeine helps to increase the heart rate and thus increase the bodies expenditure of calories. The more calories the body needs, the more it will burn and the higher the body's metabolism. Green tea can be consumed in tea form or taken as a supplement to increase overall body metabolism.

Natural Fat Burner - Along the same lines, the increased metabolism will cause an increase in the bodies need for calories. Once the carbohydrate stores are used up, the body will turn to fat as a source of fuel. Green tea helps to increase the bodies metabolism and thus the fat burning on a daily basis.

Glucose Regulation - Green tea helps to regulate the body's natural glucose levels. When glucose levels dip sharply which commonly occurs after a meal full of carbohydrates, the body feels the need for another boost of quick energy. These cravings are a huge downfall during dieting for weight loss. Green tea helps to balance these glucose levels so you never feel those cravings.

Appetite Reduction - When using green tea on a regular basis, the appetite tends to balance out. The less hungry you are from meal to meal, the less food you will eat and the more weigh you will lose. In one study, rats were injected with green tea and the results were a reduction in appetite leading to a calorie consumption 60% less than the rats not using the green tea.

Calorie Reduction - Believe it or not, the caffeine amounts in green tea are very similar to those found in that morning cup of Java. Unfortunately, many people do not drink coffee black, and the added sugar and creamer drive the calorie amounts for coffee through the roof. If you want to get that morning going right, substitute your coffee in the morning with a fresh cup of hot green tea. You will see the difference on the scale!

Green tea is one of the most highly researched natural supplements used today. If you want to naturally boost your metabolism, eat less and lose more weight, green tea consumed as iced tea, hot tea and through the use of green tea supplements is a great choice for your waist.
Mon 2 Mar 2009, 15:45 PM | Posted by admin
Tags: Health & Fitness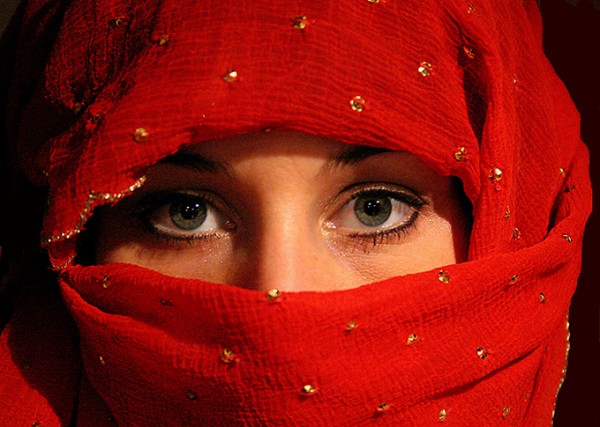 Here I am once again to give my viewers some interesting tips about those beautiful pairs of eyes which are God gifted. Yes, I think God had gifted us with five very precious common senses and eyes are once of them. So, proper care should be taken to keep it beautiful.

1. For Removing Dark Circles : Under eye dark circles are caused due to lack of sleep, for some vitamin/mineral deficiency, due to aging or for fatigue. So, regarding this problems, the homemade recipes which we can use are :

* Grate a raw potato and wrap it in cheesecloth. Put it onto the eyelids for about fifteen to twenty minutes and then rinse it well with warm water.

* Make a mixture of one teaspoon of lemon juice and one teaspoon of tomato juice. Apply it on the black circles around the eyes two times a day. It lightens the circle.

* Apply crush mint around the eyes to lighten the dark under eye circles.

2. For Better Vision of Eyes : Some of the points which we should keep in mind to avoid glasses or lenses are as follows :

* Eat lots of green vegetables, fish and fresh fruits, especially carrot which are enriched in vitamin A.

* Carrot leaves are wonderful herbal medicine. At first, submerge carrot leaves in hot water and then leave it for sometimes. Before meal, drink this liquid three times a day.

* Dip a cotton ball in cold water and then keep it on the eyes. It gives a feeling of relaxation.

* Tea bags are even good for eyes.

3. For Reducing Swells and Bags Under Eyes : To reduce the puffiness of the eyes, we can do the following :

* Compress the eyes with cheesecloth containing grated fresh potato for about four tablespoon. Place it for about fifteen minutes and then rinse well with cold water.

* Place left over tea bags, slightly cool, onto the eyes. It even soothes the eyes.

* Prepare a strong tea and then dip two cotton balls in it. Now, place it on the eyelids for a while.

4. For Tired Eyes : Tiredness of eyes is caused due to many reasons, like, lack of sleep, tension, stress etc. So, some of the homemade remedies which can help you to get rid of these are :

* Dip two cotton pads in icy cold water and then place it over the eyes to ease to your eyes.

* Place sliced cucumber on eyelids to sooth the eyes.

* Soak cotton balls in cold milk and place it over the eyes for about ten minutes. After ten minutes, rinse well with warm water and then with cold water.