Independence Year : -1000

Population : 62565000

Life Expectancy : 45.2

Capital : 756

GNP : 6353.00

GNP Old : 6180.00

Local Name : YeItyop´iya

Government Form : Republic

Location : Horn of Africa bordered by the Sudan on the west, Somalia and Djibouti on the east, Eritrea on the north and Kenya on the south

Terrain : Rugged mountains, flat-topped high plateaus, deep river canyons, rolling plains and dry low lands

Climate : Temperate in the highlands; tropical in the lowlands; dry season from October through May; wet season from June to September

Ethnic Group : comprised of seventy-eight nations of which the Amhara and the Oromo constitute the majority, Oromo 35%, Amhara 30%, Tigre 6%-8%, Somali 6%

Religions : Ethiopian Orthodox Christian 45%-50%, Muslim 40%, Protestant 5%, Animic

Official Website : www.ethiopar.net/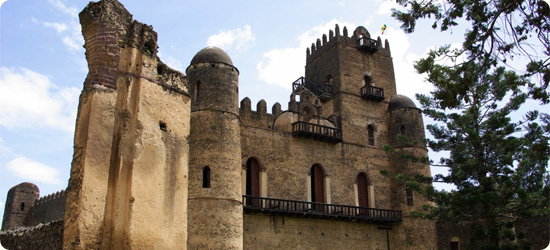 Genral Information - Ethiopia


Background
Oldest independent country in Africa and one of the oldest in the world - at least 2,000 years. The country comprises of more than 80 ethnic groups and as many languages. Primarily their shared independent existence unites Ethiopia's many nations. Unique among African countries, Ethiopia has never been colonised, one exception being the Italian occupation in 1936-41.
In 1974 a military junta, the Derg, deposed Emperor Haile SELASSIE (who had ruled since 1930) and established a socialist state. Torn by bloody coups, uprisings, wide-scale drought, and massive refugee problems, the regime of Mengistu Hailemariam was finally toppled by a coalition of rebel forces, the Ethiopian People's Revolutionary Democratic Front (EPRDF), in 1991.
A new constitution was adopted in 1994 which guaranteed the religious rights and the cultural and political rights of all ethnic groups. Ethiopia's first multiparty elections were held in 1995. With a peace treaty on 12 December 2000 a 30 year old struggle with Eritrea ended.