Independence Year : 1906

Population : 67702000

Life Expectancy : 69.7

Capital : 1380

GNP : 195746.00

GNP Old : 160151.00

Local Name : Iran

Government Form : Islamic Republic

Location : Middle East bordering the Gulf of Oman, the Persian Gulf, and the Caspian Sea

Terrain : Desert and mountains

Climate : Semiarid; subtropical along the Caspian coast.

Ethnic Group : Persians 51%, Azeri 24%, Gilaki and Mazandarani 8%, Kurd 7%, Arab 3%, Lur 2%, Baloch 2%, Turkmen 2%, other 1%

Religions : Shi'a Muslim 89%; Sunni Muslim 9%; Zoroastrian, Jewish, Christian, and Baha'i 2%.

Official Website : www.president.ir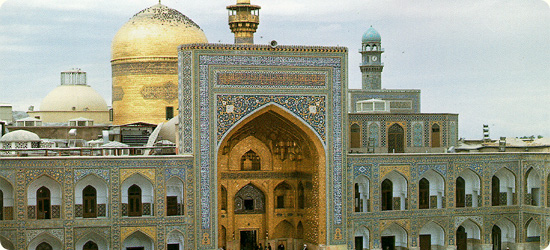 Genral Information - Iran


Background

Historically known as Persia, Iran was one of the greatest empires of the ancient world, which was frequently invaded. Iran's hereditary monarch, Shah Mohammad Reza Pahlavi, fled the country in 1979 after decades of corrupt and authoritarian rule, and mounting religious and political unrest. Exiled Ayatollah Ruhollah Khomeini returned to lead an Islamic revolution and formed the world's first Islamic republic the same year. An eight-year war with Iraq followed.
In the elections of 1992 and 1996, former president Akbar Hashemi-Rafsanjani's support increased and at the presidential election of 1997 Mohammad Khatami, Rafsanjani's cultural adviser, succeeded him. Khatami promised greater freedom and tolerance and was supported mainly by women, younger voters and intellectuals.
In June 2005, Mahmoud Ahmadinejad, former mayor of the capital, Tehran, and famous for his conservative approach and for rolling back reforms put in place by modernists before him was elected president. He has not been shy of confronting the West and has pushed ahead with a national nuclear programme that has brought international condemnation.