Bachelor of Fine Arts (BFA)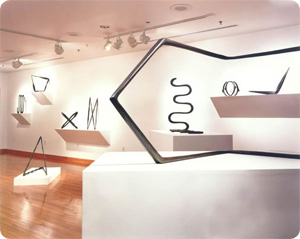 Bachelor of Fine Arts or BFA is an integrative course having duration of four years. The course requires natural skills such as sketching, drawing and visualization. It helps a student to develop within itself an overview of the Fine Arts industry. The candidates after successfully completing their HSC examinations in any stream are eligible to apply. Apart from this, natural interest and talent is essential for the course. One needs to really enjoy creating and imagining, this is one discipline where learning from others plays an important role in the developing process. One should know how to be radical in their ideas but be practical enough to create original, inspiring work.

There are no entrance tests for admission into BFA. However, prior to getting admission in any of the institutions in BFA one needs to sit for an aptitude test and on the basis of the test the final decision for admission is made. There are several options in the Bachelor of Fine Arts degree course and those are Painting, Sculpture, Illustration, Cartooning, Printing, Graphic Designing, etc. After successfully completing the BFA one can pursue a Masters degree in Fine Arts.

The scope in the field of Fine Arts is very wide and the art students have a large spectrum of options in front of them, starting from working in art studios, advertising companies, publishing houses, fashion houses etc. A number of artists choose to be freelance workers, as this allows for variety in their projects. Other relevant careers are teaching, direction, photography, television, clothing and fashion, as art directors for magazines, on-line services, software companies, publishing houses, manufacturers, advertising, promotion and product design. Persons having interest in fine arts can take a formal training in the field of choice, i.e. painting, printing, sculpture, etc. However, a degree in the field of Fine Arts is necessary for those who are interested to move high in the field of performing or visual arts.

Institutions in India offering a Bachelor of Fine Arts degree are Sir J.J. Institute of Applied Art, Mumbai, University of Bombay, Mumbai,National Gallery of Modern Art, New Delhi, Kala Bhavan, Visva-Bharati, West Bengal, Andhra University : Colleges of Arts and Commerce, Vishakapatnam, etc.