Non Formal Education in India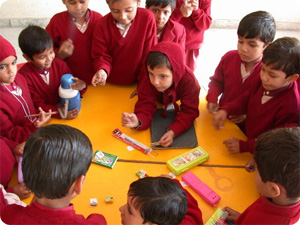 Development in the Education in India was seen mostly after independence.The educational system in the country was modified to a great level and it was structured. Different forms of education were introduced in the society. The 86th Constitutional Amendment Act was passed by the parliament to make education a fundamental right. Formal and non formal educational systems were popularised in India. Non-formal education in India achieved world wide recognition. This policy of education was introduced mainly in the late 1960s and early 1970s.

Non-formal education in India is the concept of recurrent and lifelong learning. In addition to that non-formal education is about "acknowledging the importance of education, learning and training which takes place outside recognized educational institutions". According to Fordham four characteristics can be associated with non-formal education that includes: Relevance to the needs of disadvantaged groups, Concern with specific categories of person, a focus on clearly defined purposes and Flexibility in organization and methods.

The notion of Non-formal education in India refers to education that mainly takes place outside of the schools that are formally organized. Moreover, non-formal is term which is used to refer to adult literacy and continuing education for adults. This educational policy is preferred by the rural as well as urban communities as it is not compulsory and does not lead to a formal certification. The non formal education is likely to be state-supported.

The program Non-Formal education in India was launched by the Government of India during 1979-80. According to the Non-Formal Education or NFE is designed to provide education to the children of 6-14 years age group and to those who have constrains in attending regular schools. The non formal education policy also helps those students who are school drop-outs, working children and children from areas without easy access to schools. This policy of education is extended to all parts of the country including urban slums as well as hilly, tribal and desert areas. The program is functional in all the states and Union territories of India with voluntary assistance to centers offering non formal education.