Foreign Degrees in India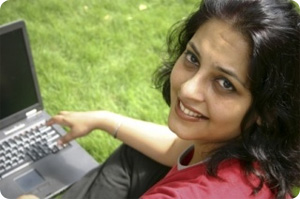 Every year after the declaration of HSC and SSC results, there is a presumable air of hustle and bustle felt everywhere. While some queue up outside the Colleges for admissions, some rush to the near-by foreign embassies, banks and passport offices for making arrangements to go to a foreign land. From past few years, a large number of hopeful Indian undergraduates and graduate students apply in large numbers to educational institutions abroad.

In this section, we shall discuss some of the most important facets that a student needs to know before seeking admission in a foreign land.
The famous courses abroad

There are certain courses like ME (Masters in Engineering), MS (Masters in Science/Surgery) and many more, which are either not available in India or are not up to the mark. For this reason, the students prefer to go abroad and pursue further studies.

The courses that are most famous abroad are:
ME (Masters in Engineering)
MS (Masters in Science/Surgery)
Engineering (under-graduate program)
MBA (Masters in Business Administration)
Computer Science
Hospitality and Tourism
Animation
Biotechnology
Film- Making
How to select a University

When a candidate decides to choose a university for a course of their interest, they have to consider the following:

Step. 1:

There are several courses offered by the Universities abroad. Hence, it becomes essential for the interested candidate to find information about the Universities, their credentials and the quality of their courses. It is essential that the candidate verify the authenticity of the course that the University offers.

Step. 2:

The candidate is expected to do a thorough study about the Universities. The study includes finding information about the course content, the fees, future prospects and so on. If in doubt, the candidate can consult the British Council or the American embassy (depending upon the location where they wish to study) and seek the required information.

Step. 3:

These institutions also have a library that enables the candidates to learn more about the institutes and the courses. After gaining all the information, the candidate has to work towards attaining admission in the institute of their choice.

Step. 4:

Finally, one must remember that they should seek admission in the institution before the admission for the 'outside students' closes.

A student must remember that, it is important to choose an institute for the quality of the course and not for its name.

Banks that offer education loans

A candidate on seeking admission in an International University may need financial aid to sustain in a foreign land. For this purpose, the banks (centralized, nationalized and private) provide 'Education Loans' for the students. The procedure is simple and the banks give the students time to earn and repay the loan.

The banks that provide this facility are:
State Bank of India
Union Bank of India
Bank of Punjab
Punjab National Bank
Syndicate Bank
Bank of India
Central Bank
Dena Bank
Allahabad Bank
Bank of Baroda
HDFC Education Loans
IDBI Money Scholar
Vijaya Bank Education Loans
Indian Bank
UTI Bank
Education Opportunity in USA | Education Opportunity in Singapore | Education Opportunity in New Zealand |