Family Reunion Gift ideas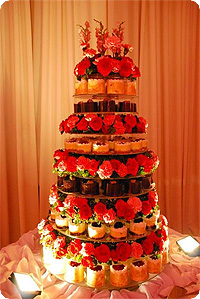 Family reunion is a time of great joy and camaraderie. People meet their near and dear ones share their joys and sorrows, recall those wonderful moments that they spent together and indulge in nostalgia. It is also the time to reaffirm family ties and pass wisdom and family history to future generations. At the time of parting people give gifts to each other as a token of love and affection.
Present a memento to each family member. It could be a T-shirt, Cap, a key chain etc. Inscribe the name of the particular member on that memento along with the date. This way all the family members can remember the occasion.

You can take a family photograph at the time of family reunion and gift a copy each, affixed in a nice photo frame to every family member.

You can gift differently to each individual. For example stuffed toys, cookies, chocolates will do for kids. You can gift a leather bag, nice purse, perfumes, jewelry to the ladies in the family. For gents you can gift wallet, men's toiletries, shirt, pen etc. For oldies you can gift a walking stick, a muffler, a hat etc.

Take the whole family out on a wonderful outing. You can sponsor a holiday at a weekend resort, nice meal at some good restaurant, an opera show etc.