Food Lovers Gift Ideas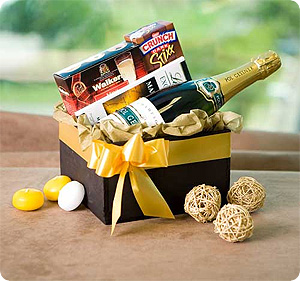 It is said that while generally people eat to live some people live to eat. Food lovers come in the latter group. These people are epicure and are connoisseurs of food. If someone close to you falls in this category then the article is meant for you. There are several occasions that call for giving gifts. While selecting gifts for such persons keep in mind the ideas we are suggesting below.
Give a gift voucher of a restaurant or a hotel. You can also take them out on a meal.

From time to time food festivals specializing in cuisine of a particular region take place. You can gift them entry passes of such food festivals.

You can sponsor their cookery classes where they can learn to cook exotic dishes

You can gift a good recipe book or subscription of a cookery magazine.

You can gift cooking accessories such as microwave oven, grill, non-stick appliances, pressure cooker, Dinner set, cutlery et al.

You can give a gift basket containing fresh vegetables, fruits, eggs, meat, choicest of spices, pair of knives etc.