Gift Ideas for Wife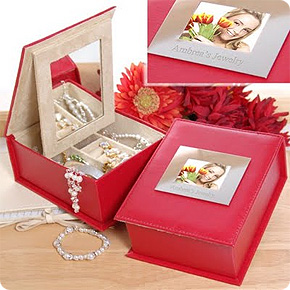 Wives are also called as homemakers. They raise the kids, take care of all the household chores and provide the emotional strength to keep the whole family stable. You feel indebted to your wife and love her very much. You feel that you owe something special to her. You can convey your inner feelings beautifully through the medium of gifts. Here are some gift ideas.
A piece of ornament is the most ideal way to convey your feelings. You can give silver, gold or diamond jewelry depending upon your finances. A heart-shaped solitaire would be most apt for the occasion.

Take your wife on a long drive-just the two of you. You can spend some quality time in solitude and share your feelings. Alternatively you can go on cruise, do boating, or go on a long walk.

Take a break from the daily routine. Go on a second honeymoon. It will give a new lease of life to your marriage.

Take your wife on out on a candlelight dinner.

You can give some household item to your wife such as dishwasher, washing machine etc. It would reduce the burden of household chores on her.

You can give a nice perfume along with a bouquet of flowers.

Other items that can be gifted are designer bags, wristwatch, costumes, cosmetics, vanity case et al.