High School Graduation Gift Ideas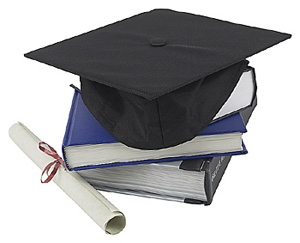 Passing high school is a time of great joy and excitement. It marks the entry from adolescence to adulthood. It is also the time to shed the carefree attitude of childhood and to be a little more responsible. But it also the time to celebrate this no mean achievement. Here are some gifts idea that you can use for this occasion.

You can gift a trendy sports bicycle to the concerned person. It would be a nice way to acknowledge his/her achievement.

The present age is appropriately termed as cyber age. Knowing computers is very essential these days. You can gift a computer or else sponsor a basic computer course for the concerned person.

Good communication skills and pleasing personality are very vital for career advancement in the present scenario. These days lots of workshops are conducted for personality development and communication skills. You can sponsor one for him/her.

After high school a person is more often than not confused regarding his career choices. You can sponsor his/her trip to career counselor.

You can gift the person keeping in mind his/her likings. If he/she is interested in sports you can gift them their favorite sporting gear. If he/she has a liking for music you can gift them a guitar, violin etc as per their choice.