Natural Home Decor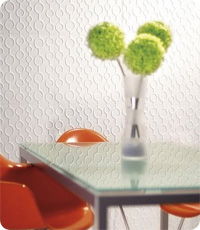 Autumn home decoration can be a great fun. Well, when it comes to autumn seasonal décor, natural styling is the best bet. Natural home décor adds liveliness to your house and gives a feel of the fall season. It's a time when everybody prepares themselves for the arrival of cold winters. Nature is full of beautiful things and this is the season when you can use glimpses of nature to your advantage. This is an absolutely inexpensive decorating, which requires you to use the different natural elements creatively.

You will be astonished to see how these deadwood, dried flowers and other fallen things can embellish your home. The list of such items is extensive and encompasses many unique varied things like pinecones, sticks, shells, cocoons, acorns, bird nests etc. All you need to do is to open your eyes and capture this natural beauty. Beautiful flowers can be tried out to adorn the rooms. You can prepare a bouquet of different bright flowers like sunflower, cosmos, zinnias and our all time favorite roses.

Dried grass can be placed in flower vases and used decoratively. Prettify gas jars with leaves and dry flowers. Candles can be made more decorative. Tie ribbons on the top or else at the middle. You can paint the candle. Candle can be used as a centerpiece on the dining table and around it place bowls again beautified with grains and leaves. Use your old clothing, waste stuff, newspapers etc to wrap the wooden bowls. So, try out different creative ideas and give your house a new fresh seasonal look.