Repainting Furniture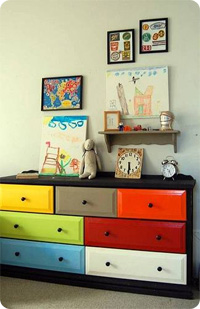 One of the ways to take care of your furniture is to apply a new coat of paint over the existing finish. Applying a new coat of paint will no doubt improve the way your furniture looks but there are a number of things to consider before you do this. Sometimes if the furniture is very damaged then is better to completely remove the old finish and then apply new finish. If the cracks are very minor then your just repaint it at home. Here are a few suggestions on how to decide whether to repaint furniture and how to repaint.

First of all look at the general condition of the original finish. Factory finishes are done in lacquer and over a period of time the old finish loses its plasticity and hairline cracks form in it.
If your furniture has bare or worn spots, it will be best to strip the old finish and apply new finish. If you apply finish on furniture in this condition then the cracks will show up after refinishing is done.
If the general finish of the furniture is good then you can repaint on it.
First of all you will have to remove hardware if any. And detach parts of the furniture that come off. This will make it easier.
To remove polish and oil from the furniture, take mineral spirit or naphtha and some clean cloth. Dip the cloth in it and wipe the furniture once or twice.
Then using sand paper sand the whole furniture. This will allow the new finish to stick on better to the furniture.
After sanding vacuum clean the furniture and then wipe off with a wet cloth to remove all dust. Clean the area of dust.
Use mineral spirit or naphtha and clean the furniture one last time. Allow the piece to dry for about 30 minutes before you apply the first coat of paint.
Use oil based finishes on a lacquer finish. After repainting, let dry and then use a tack rag to shine.
Ensure that you have paint thinner to clean up after repainting.
Make sure that you read the instructions on the can of paint before repainting.