India not in crisis, won't tap International Monetary Fund (IMF) for five years : Raghuram Rajan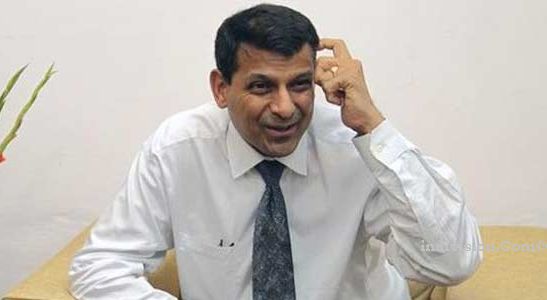 Raghuram Rajan treads the tried and tested path : RBI
On his first visit to the International Monetary Fund (IMF) and World Banks annual meetings as the governor of the Reserve Bank of India (RBI), Raghuram Rajan took to the podium with a loud and clear message: India must not be seen as a country in crisis.
He did not hesitate once before declaring to the world that India would not run to the IMF for money for at least the next five years and maybe even beyond.
"We have $280 billion of forex reserves. Come on!" he exclaimed, adding that India was, in fact, lending to the IMF. "I think the perception should change now." He said India was facing turmoil in the financial markets but was away from any crisis-like situation.
"We are a country which has a debt of 66% of GDP, 90% of which is denominated in rupees.
External debt was 22% of GDP and reserves at 15% of GDP. We can pay back all the short-term debt tomorrow," he said.
He said India has issues in the financial sector; there are inflation challenges; there is a need to get back to a high growth trajectory. "But these are certainly not crisis issues," he said.
Rajan said that corporations in India could face difficulties in paying off external debt, but it does not pose a system-wide risk to the country's financial sector.
His remarks came a couple of days after the IMF slashed India's growth outlook for this fiscal by almost 2% from the previous estimate, citing lack of investment, project delays and high inflation.
"We have our own discussions with the Fund (on) whether those estimates are right. I think we could be a little stronger than the World Economic Outlook suggests. I also think that the current account deficit would be significantly smaller than what they suggest," he said, while sharing the stage with IMF's MD Christine Lagarde.
He said there was not much to worry about the possible impact that any US Fed tapering could have on India as the damage has been done already and there is nothing much left that will leave the country.
He said the decision to hike interest rates was not aimed at keeping the foreign institutional investors in India. It was taken to control high inflation domestically. "I wanted to move away from worrying everyday about the external side. It is going to take care of itself. Let's get our house in order and that is the best way to instill confidence about our economy," said Rajan.
Rajan had unexpectedly increased policy rates in his maiden monetary policy review last month.
He said that high interest rates may hurt growth in the short run but it bodes well from a longer term perspective.
Don't miss the stories
followIndiaVision News & Information
and let's be smart!