Better than Coke: Apple, Google Are Top Brands — Again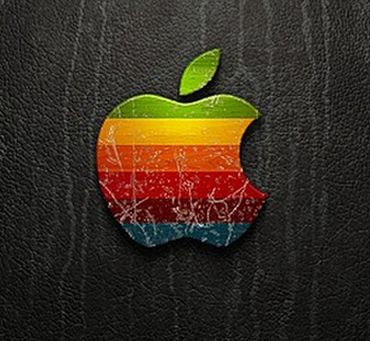 Apple wins appeal in Google's Motorola iPhone patent case
For the second year in a row, Apple and Google are Nos. 1 and 2 — not just among technology brands, but all brands. According to Interbrand's annual Best Global Brands ranking, Apple, valued at $118.9 billion, increased its brand value by 21 percent. Google, valued at $107.43 billion, increased its brand value by 15 percent. It marked the first time that two global brands in the survey have brand value exceeding $100 billion.
uawei, a telecommunications and network Relevant Products/Services equipment provider, was the first Chinese company to appear on Interbrand's Best Global Brands ranking, coming in at No. 94. Although there is little brand awareness of Huawei inside the U.S., two-thirds of the company's revenue comes from outside of China. The company is currently the third-largest smartphone manufacturer in the world, behind only Samsung and Apple.
"Apple and Google's meteoric rise to more than $100 billion is truly a testament to the power of brand building," said Jez Frampton, Interbrand's Global CEO.
Strength of Brand
Interbrand's Best Global Brands methodology analyzes the ways a brand benefits an organization, from delivering on customer Relevant Products/Services expectations to driving economic value.
When determining the 100 most valuable brands, Interbrand examines: the financial performance of the branded product and service; the role the brand plays in influencing customer choice; and the strength the brand has to command a premium price or secure Relevant Products/Services earnings for the company.
Four of the top five brands belong to tech companies. Google was followed by Coca-Cola (valued at $81.5 billion), IBM ($72.2 billion) and Microsoft ($45.5 billion).
Facebook was the biggest riser in the chart, increasing its brand value to $14.3 billion and taking 29th place in the rankings.
Just as many technology companies rose up the chart, some fell. Nokia ($4.1 billion) dropped 41 spots to No. 98, just ahead of Nintendo at No. 100.
Technology brands led most sectors with 13 brands on the list, outpaced only by automotive, with 14 brands.
More tech brands in the top 25 included Intel Relevant Products/Services (12), Cisco Relevant Products/Services (14), Amazon (15), Oracle (16), Hewlett-Packard (17) and SAP (25).
Amazon Sets the Pace
Among the emerging trends in North American brands, Interbrand said Amazon continues its quest to become "the everything store." Analysts predict Amazon will soon carry more than 85 percent of the products sold at leading retailers (including groceries, with Amazon Fresh) at better prices, with more delivery methods and payment options.
The study also found that retailers have launched and relaunched their Web sites as e-commerce has grown and consumers have begun to adopt mobile technology, forcing retailers to respond with mobile-ready sites. But more and more, consumers want to integrate their physical and digital worlds into a seamless experience that will bring them value and convenience wherever they are.
"The customer, empowered by social media in the 'age of experience,' now has more control than ever," Frampton said. "In this world of two-way conversations, advocacy, influence, and engagement are the new rules for brand building."
Don't miss the stories
followIndiaVision News & Information
and let's be smart!