Must disclose the whistle blower who gave visitors' list: CBI chief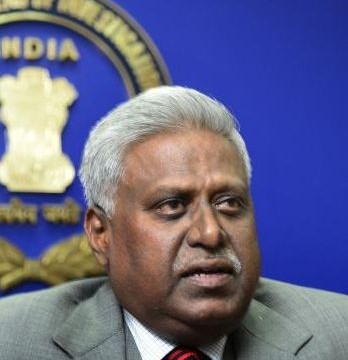 Coal blocks: CBI says it's following SC guideline
CBI chief Ranjit Sinha has said that noted lawyer Prashant Bhushan cannot claim immunity from disclosing the name of a "whistle blower" who provided him the list of visitors to his official residence and demanded that he reveal his source.
In his affidavit filed before the Supreme Court in response to the plea of Bhushan that Sinha be removed from the 2G scam probe in the wake of his allegations that he met the accused and officials of accused companies at his residence, the agency chief said it is not open to the lawyer to argue his case without disclosing the source from which he got the details of the visitors mentioned in their affidavit.
He had filed this affidavit yesterday in response to the plea of Bhushan, counsel for an NGO, Centre for Public Interest Litigation, seeking his removal from 2G spectrum scam probe.
Citing a purported entry register of CBI Director's official residence handed to him by a "whistle blower", Bhushan alleged several accused and officials of accused companies in the 2G scam and other cases have been frequent visitors to Sinha's residence.
"It is not enough to contend that the information was given to the petitioner from a whistle blower because the concept of whistle blower would only arise if one is dealing with crimes committed where the whistle blower needs protection against the persons against whom some disclosure is sought to be made," he said.
He said the concept of whistle blower's name being kept a secret would arise only when a "specific" averment with "sufficient evidence" of threat to him is placed before the court and even then petitioner must place the name in a sealed cover for the perusal of the court to determine "bona fide''.
"In the instant case, there is no averment in the affidavit whatsoever to indicate that the whistle blower is under any kind of threat from anybody so as to claim immunity and non-disclosure of his name," the CBI Director said.
Don't miss the stories
followIndiaVision News & Information
and let's be smart!