Narendra Modi faces battle with states to fix power crisis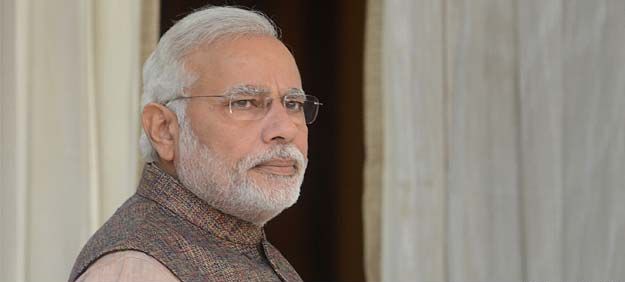 NEW DELHI: Swathes of India's most populous state plunged into darkness for 12 hours a day last week as temperatures in Delhi hit their highest in 16 years, with the disruptions underlining the tough challenge a new government faces in keeping the lights on.
Two years after one of the world's biggest blackouts deprived at least 300 million people of power, India still suffers from frequent cuts that undermine efforts to revive the third-largest economy in Asia.
Prime Minister Narendra Modi's Bharatiya Janata Party (BJP) stormed to office last month on promises to boost the economy and improve basic services for the millions of Indians who still lack running water and electricity.
One of his first steps in tackling the energy crunch has been to unite the portfolios of power, coal and renewable energy under a single minister, Piyush Goyal.
But the power sector also shows the limits to what the central government can do, with key decisions devolved to the country's 29 states.
While Modi is expected to fast-track new projects to boost output and press states to stop politicians from giving away electricity to voters, the task of translating extra capacity into reliable supply falls on state governments.
"We have a situation where there is enough idle power generation capacity in the country but states are witnessing power cuts," said Umesh Agrawal, a power expert at PwC.
"The problem today is not a lack of supply but lack of willingness from state utilities to procure power."
The BJP has blamed last week's outages in Uttar Pradesh on the party that rules the northern state, saying it is punishing constituents who voted for other parties in the general election. The local government rejects the charge and says it is not getting enough power from the centre to meet demand.
Temperatures in north India have surged past 40 degrees Celsius, while a dust storm in the capital damaged power lines last Friday, further straining energy infrastructure.
REFORM PUSH
India's power generation has grown – the peak deficit is down to 5.4 per cent from 16.6 per cent in 2008, government data shows – but getting the supply to end consumers is far trickier.
Regional politicians tell distributors to prioritise supply to favoured constituents, while popular pressure for cheap or free power has kept theft high and prices artificially low, straining utilities' finances and curbing new investment.
Those factors will hamper any reform push by Modi, who campaigned on his record as chief minister of the western state of Gujarat, which enjoys a surplus of power.
Reforms in Gujarat a decade ago cut theft, restructured distributors and split tariffs between different users. Goyal has vowed to tour the state to learn about its reforms.
But the power to make decisions about tariffs, subsidies and collection rests with states, limiting New Delhi's influence.
Modi must also tackle shortages of coal and gas that have left new plants operating below capacity – India's second-largest gas-powered plant, Bawana, is producing a fifth of its capacity, because it cannot get hold of gas.
"Our entire power projects are stalled," said Madhu Terdal, group chief financial officer of GMR Group, which has delayed making an investment of $3 billion in its plants because of the shortages and because its costs exceed the price it can get for selling electricity.
"You either subsidise the distributors or you subsidise the generators, but you have to do something," Terdal said.
Don't miss the stories
followIndiaVision India News & Information
and let's be smart!