Vijay Mallya, Saroj Poddar join hands for controlling stake at Mangalore Chemicals & Fertilisers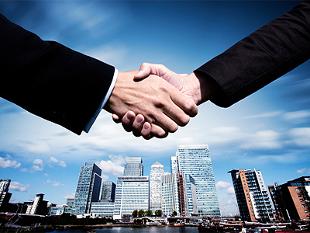 KOLKATA/MUMBAI: The battle to acquire controlling stake in Mangalore ChemicalsBSE 0.28 % & Fertilisers (MCF) intensified on Tuesday with Saroj Poddar-controlled Adventz Group joining hands with Vijay Mallya-owned UB group to make a counter offer at a higher price than that offered by Deepak Fertilisers.
The Adventz and UB group made a combined offer to buy 26 per cent stake in Mangalore Chemicals at Rs 68.55 per share. While Adventz group company Zuari Fertilisers & Chemicals holds 16.43 per cent stake in Mangalore Chemicals, promoter United Breweries group has 21.98 per cent.
"With the Adventz and UB group entering into an agreement late Monday evening to join hands, the combined stake of both companies became more than the required 25 per cent stake to make an open offer. The duo's combined holding of 38.41 per cent plus management control (with UB) clearly gives Adventz and UB group an edge over Deepak Fertilisers," said analysts closely tracking the company.
The combined offer follows Deepak Fertilisers' open offer announcement last month to buy 26 per cent stake at Rs 61.75 per share. The company subsequently revised the offer price to Rs 63 per share, the highest price at which it had acquired shares from the open market to raise its stake to 25.31 per cent from 24.46 per cent.
Deepak Fertilisers is likely to come out with a strategy to counter the offer in the coming days. "The offer has just been announced, we shall evaluate the same and take necessary steps after consulting our investment bankers," said a spokesperson for Deepak Fertilisers. "The company's board, scheduled to meet on May 15 to consider the quarter and annual results for 2013-14, may also discuss its next course of action the same day."
Tuesday's offer has raised the ante of the deal to Rs 211.22 crore against Rs 194 crore announced by Pune-based Deepak Fertilisers.
However, the stock of Mangalore Chemicals is trading higher than the offers made by Adventz-UB group and Deepak Fertilisers.
Shares of the company touched a high of Rs 75.45 and a low ofRs 70.05 before closing at Rs 70.55 a piece on the Bombay Stock Exchange on Tuesday.
Adventz group chairman Saroj Poddar was not available for comment. Senior executives in know of the deal refused to reveal their strategy or the agreement details, saying much would depend on Deepak Fertilisers' next move.
Deepak Fertilisers now has only three options — it can up its open offer price or divest its holding in the open market or sell off its stake to Adventz and UB Group at a negotiated price, subject to Sebi approval, one executive told ET.
The takeover battle for MCF has been going on for about a year. Sometime last year, Zuari Fertilisers had bought about 10 per cent stake in MCF from SBI group entities and the open market, followed by Deepak Fertilisers acquisition of 24.46 per cent stake in the UB group company in July. Later, Zuari group increased its stake in MCF to 16.43 per cent in a phased manner.
Ambit Corporate Finance Pvt Ltd and ICICI Securities Ltd are running the open offer for Zuari and UB Group.
Zuari Agro's debt-equity ratio stood at 3.7 at the end of March, with outstanding debt of Rs 3,740 crore at a consolidated level. The debt is mainly short-term in nature, thanks to long working capital cycle. This is in line with other urea manufacturers, as the government's subsidy payment typically takes longer.
Zuari Agro Chemicals is a listed entity with market capitalisation of Rs 543 crore. Zuari Fertilisers and Chemicals is its wholly-owned subsidiary.
In comparison, Deepak Fertiliser's debt-equity ratio stood at 0.7. The company doesn't manufacture urea.
Don't miss the stories
followIndiaVision India News & Information
and let's be smart!