Higher education not a priority for Akhilesh Yadav government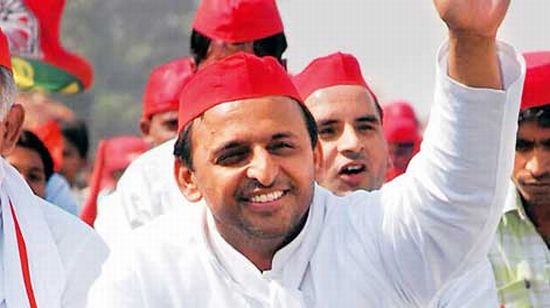 Higher education not a priority for Akhilesh Yadav government
By Brij Khandelwal
Agra – When young Akhilesh Yadav took over as the Uttar Pradesh chief minister in March 2012, there was the natural expectation that his top priority would be education and that state – as distinct from central – institutions of higher learning would be comprehensively revamped to clean up the mess created by previous regimes.
But Yadav's casual manner and the nonchalance towards this vital sector of growth have surprised educational pundits who see nothing but doom ahead – the distribution of 1.5 million laptops notwithstanding.
"H! igher education in the state is facing an unprecedented crisis and the ! level of research in our institutions has touched a new low," said retired educationist H.S. Sisodia, who has just got his third doctorate from Agra University. "It took me eight years. I registered and began working in 2005 and got my degree a few days back," Sisodia told IANS.
Corruption and lethargy are rampant in most universities in the state. "The campuses that once were the hubs of student movements on many social issues and which nurtured and projected a large number of today's politicians are today islands of conformity and apathy," said Vinay Paliwal, a student leader of 1970s.
"Student activism for a new egalitarian social order on our campuses is dead and that's the reason you see only vested interests and groups taking over the politics of the country," Ram Kishore, president of the Socialist Foundation, told IANS.
"The universities in UP are no longer centres of excellence or creativity. Look at Agra University, one of north India's oldest! institution of higher learning. In five years, Agra University has awarded 1,600 PhDs. But has anyone heard of some notable contribution to science or technology or even humanities that has won international recognition?" rued Neville Smith, the retired head of the English department at RBS College.
Rapid commercialisation of higher education has affected the quality of teaching. "With mushrooming of private engineering, management, IT and B.Ed colleges all over the state, the demand-supply equation has been disturbed and since competent faculty is not available, contract teachers take classes. The managements save a lot of money, but in the process quality suffers," Smith added.
A university must have an optimum size. Agra University at present has more than 500 institutes and colleges affiliated with its campus extending from Noida to Lucknow. It also has to oversee the academic activities of the S.N. Medical College and the Institute of Mental Health (Agra! Mental Hospital).
Is the university capable of doing justice to! its functions? The university in its present form and size is clearly out of sync with the demands of modern education. Its elephantine-size makes governance impossible. It's high time to look at alternatives. Perhaps the university needs to be split into at least three entities.
The crudest joke an institution can play is in the field of research, says Abhinay Prasad, head of NGO Adhar that specialises in skill development and in promoting industry-academia ties. "Agra University's pathetic record in the field of research deserves international recognition," he said wryly.
The only bright spots in this otherwise gloomy scenario are institutions like Allahabad University, Aligarh Muslim University, Benaras Hindu University and the Indian Institute of Technology-Kanpur – but these are central entities.
Don't miss the stories
followIndiaVision India News & Information
and let's be smart!