U.S. lawmaker proposes ban on yoga pants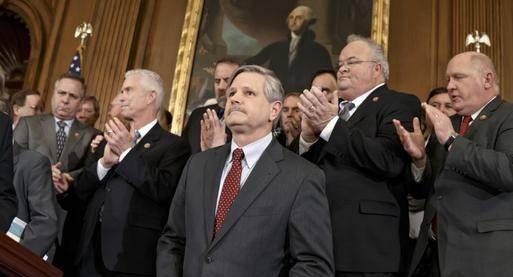 Even as Prime Minister Narendra Modi recently celebrated a much-vaunted success in driving the campaign to get the United Nations to endorse June 21 as the International Day of Yoga, U.S. lawmakers appeared to be busy trying to clamp down on some aspects of the practice.
This week an unusual counter-force to the explosive growth in the $10-billion yoga "industry" in the U.S. came from one Republican State Representative in Montana, who introduced a bill that would outlaw "any device, costume, or covering that gives the appearance of or simulates" the human form below the waist, and this would include a likely ban on all "tight-fitting beige clothing."
Representative David Moore hopes that his proposed bill will prevent women from wearing leggings as "yoga pants," and that it aims to strengthen the state's indecent exposure laws to that end.
According to local media Mr. Moore would have preferred to ban yoga pants of all colours and empower law enforcement to arrest people for wearing any "provocative" clothing.
The Montana lawmaker apparently spearheaded the anti-yoga-pants campaign after he took umbrage to a bicycle event last summer that involved naked cyclists riding through the town of town Missoula, Montana.
As it stands Montana's indecent exposure law could lead to a life sentence and a fine of $10,000 after a third conviction.
Mr. Moore said that in an effort to promote enforcement of the law, Moore said, the bill reduces that sentencing to not more than five years in jail and $5,000.
The U.S. yoga industry is a much-disputed one, and more recently some pro-Hindu organisations, such as the Hindu American Foundation (HAF) have launched a "Take Back Yoga" movement to re-establish the links between yoga and Hinduism.
On its website HAF argues that as the multi-billion dollar yoga industry continues to grow "with studios becoming as prevalent as Starbucks and $120 yoga pants, the mass commercialisation of this ancient practice, rooted in Hindu thought, has become concerning."
Don't miss the stories
followIndiaVision India News & Information
and let's be smart!