Too much exposure to noise can pose serious public health threat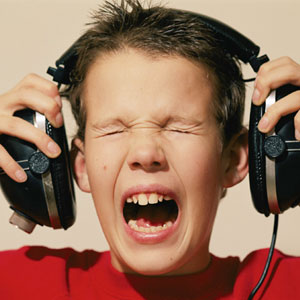 Too much exposure to noise can pose serious public health threat
London – A research team examined the latest research on noise's impact on an array of health indicators- hearing loss, cardiovascular disease, cognitive performance and mental health, and sleep disturbance, reporting that noise exposure is a serious public health threat.
The combined toll of occupational, recreational and environmental noise exposure poses a serious public health threat going far beyond hearing damage, according to an international team of researchers.
With both noise-related hearing issues (auditory) and broader deleterious effects of noise on physical and mental wellbeing (non-auditory) in mind, the research team- consisting of members from the International Commission on Biological Effects of Noise (ICBEN), a global panel of experts in various areas of noise and public health – convened to summarize current findings related to noise exposure and overall health.
The team concentrated on studies published during the past five years in the fields of otolaryngology, cardiovascular medicine, sleep medicine, psychology, and hospital medicine to best determine the state of current evidence of noise's impact on health.
The authors found evidence that long-term exposure to environmental noise affects the cardiovascular system, with connections to hypertension, ischemic heart diseases, and stroke.
The authors note that for auditory effects, there is still debate about what noise levels are considered safe, and that prospective studies with adequate control groups could help shed additional light on the discussion.
For the non-auditory effects, the lead author Mathias Basner said large-scale prospective epidemiological studies, dedicated primarily to the health effects of noise, are needed to strengthen the link between acute and long-term environmental and social noise exposure and the various health outcomes, especially cardiovascular disease.
The study is published in The Lancet.
Don't miss the stories
followIndiaVision News & Information
and let's be smart!