Women with more feminine faces do better at the hustings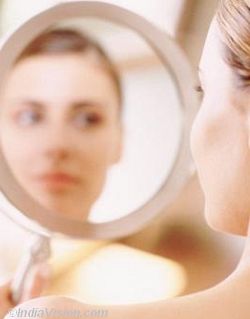 Washington – Researchers have highlighted voters' perception of traditional femininity, political competence.
According to the Dartmouth College-led study, female politicians' success can be predicted by their facial features, especially in conservative states where women with more feminine faces tend to do better at the ballot box.
The researchers used software called MouseTracker that was developed by the study's senior author Jon Freeman, an assistant professor and director of the Social Cognitive and Neural Sciences Lab at Dartmouth.
The Dartmouth-led study demonstrates for the first time that gendered cues uniquely predict female politicians' electoral success above and beyond competence, suggesting a discrepancy between traits used to evaluate male and female politicians.
Freeman said that it's important to examine how facial cues could inadvertently affect female politicians' electoral success, especially given the possibility of a female U.S. president in the near future and the rising number of women in Congress.
The researchers tracked the computer mouse movements of nearly 300 participants who were shown politicians' faces – the winners and runners-up in U.S. Senate and gubernatorial elections between 1998 and 2010 — and asked to categorize them as male or female.
About 10 percent of the participants were Dartmouth students who viewed the politicians' faces in a controlled lab setting and were asked whether they would vote for them, although no information was provided about the politicians' background, competence or other factors. The other 90 percent of participants lived across the United States and took the facial test over the Internet, providing a diverse national sample.
The results showed that the more participants were drawn to select the male response when categorizing the gender of a female politician's face, the less likely she was to win her election. In other words, female politicians with more feminine features tend to win elections, while those with more masculine features tend to lose.
The study has been published in the journal Social Psychological and Personality Science.
Don't miss the stories
followIndiaVision India News & Information
and let's be smart!