Ex-Justice Ganguly should resign if he has any morals left: Jagdambika Pal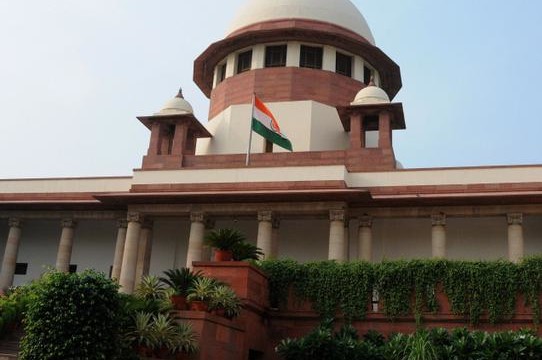 Ex-Justice Ganguly should resign if he has any morals left: Jagdambika Pal
New Delhi – Congress Party leader Jagdambika Pal said the Supreme Court's decision on the sexual assault case against ex-Justice Ganguly is wrong and he should resign immediately if he has still some morals left in him.
"An enquiry should be set up against Justice Ganguly. The decision of the Supreme Court for not carrying on with the case further is extremely wrong. This is against justice. If Justice Ganguly has some morals, he should resign immediately," said Pal.
Advocate Abha Singh said on Saturday that because Justice Ganguly, who has been accused for sexually assaulting a law intern, had already retired when the offence took place, did not mean that he should not be governed by the laws of the land.
"The three member panel has said that prima facie, former Justice Ganguly is found to have committed verbal and non verbal misconduct, and he should be charged for it. It is a cognizable, but a bailable offence," Singh said.
"The Delhi Police should register an FIR because the law says that only information is required for doing so. But since the law intern has not registered any complaint, there can be a problem in fixing the charges," she added.
Commenting on the Supreme Court's handling of Justice Ganguly case National Congress Party (NCP) leader Tariq Anwar said the court should reconsider its decision.
"Kapil Sibal and Arun Jaitley's comments on the issue make it evident that the court should reconsider it decision," said Anwar.
Bharatiya Janata Party (BJP) leader Kirti Azad said he did not want to comment on the Justice Ganguly case.
Recently, Communication and Information Technology Minister Kapil Sibal had said he was extremely disappointed with the handling of the sexual harassment case against former Supreme Court Justice A K Ganguly.
Sibal's reaction came in response to Chief Justice P Sathasivam's closing of the case, saying the apex court could do little against a retired judge administratively.
Sibal said that if he no longer was a judge, they should not have set up an enquiry on the first place.
The intern's allegations against Justice Ganguly created a media furor with female lawyers and activists calling for the country's top court to investigate the incident.
A committee of three judges of the Supreme Court has indicted Ganguly for 'unwelcome behaviour' and 'conduct of sexual nature' towards a woman law intern, prompting demands that action under criminal law should be initiated against him.
It is the first time that the Supreme Court has set up an internal inquiry into sexual harassment allegations against a former judge.
Don't miss the stories
followIndiaVision News & Information
and let's be smart!