Cong slams PM's ten-point plan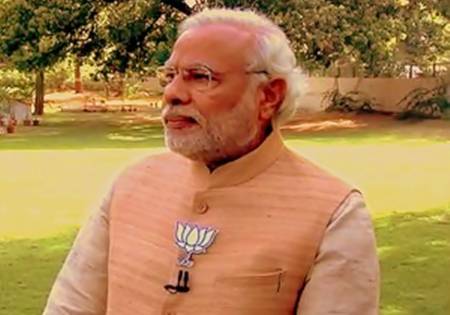 New Delhi : Castigating SwA day after Prime Minister Narendra Modi issued a ten-point action plan to his new cabinet, the Congress party on Friday charged that its lack vision and has very little substance in it.
Congress spokesperson Shashi Tharoor charged that during the campaign Modi used to assert that there should be no distraction from the main theme of development. "But now within days we are hearing voices that demand the removal of Article 370, and the introduction of a uniform civil code. We know that these items have been on the BJP agenda for long, but then our question is whether these sensitive and deeply divisive issues are the priorities for the prime minister or he still views these as distractions, and if does believe it to be so, then he should come out with a strong statement to this effect or else it would mean that he has deviated from the development agenda," said Tharoor.
Taking a point by point stock of the 10-points that Modi has listed for his cabinet colleagues, Tharoor observed that on most of the issues the UPA government had the same focus. "We may have lost the election, but the point is that nobody can detract from the fact that in terms of performance on all the aspects, the track record of the ten years of the UPA government is better than any government of the past," he added.
Admitting that a serious exercise in introspection on the reasons for defeat of the party was underway, Tharoor said that the party's senior leadership was engaged with activists from all over the country to make an assessment of the situation, and the necessary correctives would emerge. "When the Congress Working Committee has authorized the president Sonia Gandhi to take the necessary steps, we should wait for the steps to follow," he added.
Stressing that unlike the BJP which obstructed the working of the parliament, the Congress would perform its role as a constructive opposition, Tharoor pointed out that the limited issue with regard to the government taking the ordinance route to facilitate Nripendra Mishra's appointment as the principal secretary to the prime minister was the haste with which it was done." It is the same BJP that would criticize us when we attempted to issue ordinances pass some bills that had been held up because of their obstructive tactics. When they come to us about the passage of the bill to replace the ordinance, we shall formulate our stand, but right now our objection is to following the ordinance route when they have a majority in the Lok Sabha and the parliament is due to meet within a week," he said.
Don't miss the stories
followIndiaVision India News & Information
and let's be smart!