Why obese people can't stop gorging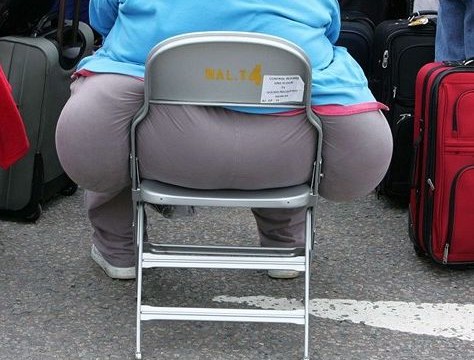 Why obese people can't stop gorging
Washington – A team of researchers has identified that certain antibodies have a greater affinity for the 'hunger hormone', ghrelin, in obese patients, leading to extended appetite stimulation.
In many of the morbidly obese, this mechanism is faulty: despite their efforts, they continue to consume too much food (hyperphagia), contributing to maintaining a higher weight or even increasing it further. Even so, their brain should take in the information about over-eating and reduce food intake to encourage weight loss.
This observation is all the more surprising given that the hunger hormone ghrelin, produced by the stomach and acting on the hypothalamus, is most frequently found at a normal, or even a reduced level in obese patients.
The study conducted by Serguei Fetissov and the team from University of Rouen has revealed the molecular mechanism of this paradoxical hyperphagia.
The researchers have highlighted the presence of specific antibodies, or immunoglobulins, in the blood of obese patients, antibodies that recognise ghrelin and regulate appetite.
By binding to ghrelin, the immunoglobulins protect the hunger hormone from being broken down rapidly in the bloodstream. The ghrelin can then act on the brain for longer and stimulate appetite.
"The immunoglobulins have different properties in obese patients. They are more strongly 'attracted' to ghrelin than in subjects of normal weight or in anorexic patients. It is this difference in 'affinity' that enables the immunoglobulins to transport more ghrelin to the brain and boost its stimulating action on food intake," study's author Serguei Fetissov said.
The research team has confirmed this mechanism by experiments in rodents. When ghrelin was administered in combination with immunoglobulins extracted from the blood of obese patients, or with immunoglobulins derived from genetically-obese mice, they stimulated food intake more strongly.
Conversely, when ghrelin only was given, or combined with immunoglobulins from non- obese people or mice, the rodents were better able to regulate their appetite by restricting food intake.
The study is published in the journal Nature Communications.
Don't miss the stories
followIndiaVision News & Information
and let's be smart!