Why sex gets painful for women post menopause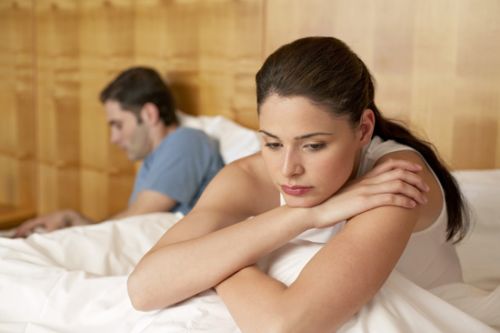 Why sex gets painful for women post menopause
Washington – A study has suggested that changing bacterial mix in vagina could lead to vaginal dryness and sexual pain after menopause.
A team at Johns Hopkins and the University of Maryland suspect that these bacteria may play a role in causing vulvovaginal atrophy (VVA) and that personalized probiotics or other ways to manage the bacterial mix might prevent or treat VVA in the future.
Lubricants with intercourse or vaginal moisturizers are considered first-line therapies for women with VVA symptoms. And when VVA is moderate to severe, low-dose estrogen in the vagina is the therapeutic standard. But these therapies have drawbacks.
Some women, including certain cancer survivors, cannot use vaginal estrogen, and some women don't wish to use hormones. On the other hand, some lubricants or moisturizers may have detrimental effects on the bacterial mix or the vaginal lining or may even increase a woman's susceptibility to infction.
In their study of 87 women from 35 to 60 years old, the investigators found that distinct mixes were typical of the different stages of a woman's reproductive life and that a certain mix that becomes much more common after menopause was typical in the women who had VVA symptoms.
All these distinct mixes have types of Lactobacillus in them, a genus of bacteria typical in yogurt cultures and over-the-counter probiotics. When levels of Lactobacillus bacteria are low, the vagina tends to be dry.
The study has been published online in Menopause.
Don't miss the stories
followIndiaVision India News & Information
and let's be smart!