Fierce bidding for coal blocks raises viability concerns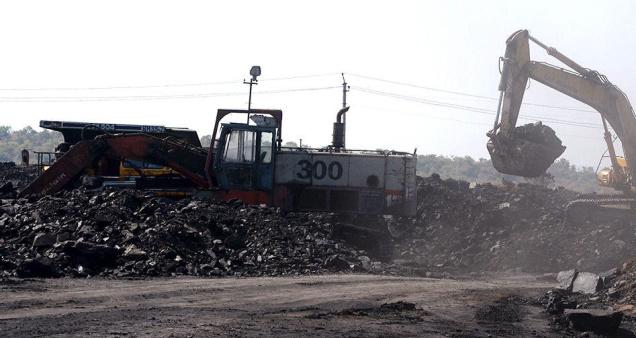 The high prices at which steel and power companies are bidding and getting coal blocks allocated through the ongoing e-auction process are raising serious concerns as to whether these entities will cut corners on issues such as environment and workers' safety once they embark on mining the blocks to protect their project viability.
Since the commencement of the process for schedule II mines on February 14, steel and power companies have bid not only aggressively but at seemingly absurd prices to gain fuel security. These mines, earmarked for the power and steel sectors, bear mostly D to F grade reserves, it was learnt.
If the Rs.1,402 a tonne bid price of Reliance Cement Company on the inaugural day of the auction had raised eyebrows, the prices have zoomed since then with the assets going to companies which fought hard through the rounds of bidding to gain control. Thus, Hindalco Industries was allocated the Kathautia mines on February 15 for Rs.2,860 a tonne, bettering its own record on February 16 when it bid Rs.3,502 a tonne for the Gare Palma mine. It had for company another aluminium manufacturer BALCO which got the Chota mine for Rs.3,025 a tonne the same day. Jaiprakash Associates got Mandla North for Rs.2,505 a tonne.
Over and above the bidding amount, the company will have to provide for various other related charges such as royalty, transportation costs, washing charges besides the actual mining cost, estimated at around Rs.800 a tonne for an open cast mine. The pricing brings bonanza to State governments. However, questions are now being raised about two things:
First, is the entire process sustainable on a long-term basis for regulated entities such as power companies or companies which have limited scope of passing on the cost? The share prices of many of the companies which have won or retained blocks have tanked as the stock markets have given a thumbs down to the process. The second concern and the more serious one of the two is about the mining practices that these companies are likely to employ. Will they have much money left in their kitty to deploy on safe-mining practices or rehabilitation of project-affected people or be able to pay fair wages to workers and lucrative resettlement benefits to land-losers?
Will the company cut corners after bagging the mining rights that they had lost to the Supreme Court order? Will the viability of their projects get affected? Or, will some of them flounder impacting the economy?
Unable to bear the heat of the searing prices of the assets, many companies with weaker financial muscle have withdrawn from the process.
Don't miss the stories
followIndiaVision India News & Information
and let's be smart!