Govt, RBI do not target specific levels of CAD: N. N. Meena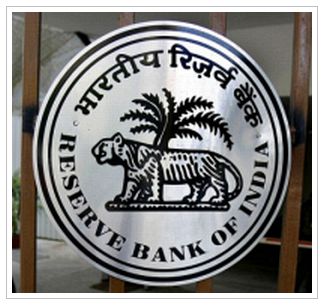 The Reserve Bank of India (RBI) to ease liquidity as govt holds on to cash
The government and the Reserve Bank do not target specific levels of current account deficit (CAD), but aim to monitor the balance of payment developments closely to moderate the gap to sustainable levels, Minister of State for Finance Namo Narain Meena informed the Parliament was informed on Friday.
"Government and RBI do not estimate or target specific levels of CAD, but seek to monitor the balance of payments developments closely and calibrate policies/measures to meet broad objectives to moderating CAD to sustainable levels," Mr. Meena said in a written reply to Lok Sabha.
Mr. Meena said both the government and the RBI have taken a number of measures to contain CAD and boost capital flows, including compression of gold, silver and non-essential imports, raising of quasi-sovereign bonds by public sector financial institutions, liberalising external commercial borrowing (ECBs) norms.
Allowing oil PSUs to raise more funds via ECBs and trade finance, relaxation in non-resident deposit schemes, the RBI's intervention in foreign exchange market, liberal FDI rules, schemes to promote exports are among other steps, he added.
In the second quarter of 2013-14, the CAD stood at 1.2 per cent of GDP ($5.2 billion), while in first quarter, it was at 4.9 per cent ($21.8 billion), the Minister said.
CAD is the excess of foreign exchange outflows over inflows. Both the government and the RBI are expecting the CAD to be below $56 billion in the current fiscal compared to the record high of $88.2 billion, or 4.8 per cent of the GDP last fiscal.
In reply to a separate question on effects of increasing prices on savings of common man, Mr. Meena said a high level of inflation might have affected the real rate of return on financial savings.
"Gross domestic savings of the household sector increased from Rs. 18.32 lakh crore in 2010-11 to Rs. 20.03 lakh crore in 2011-12. However, as a ratio of GDP at current market prices, gross domestic savings of the household sector declined from 23.5 per cent in 2010-11 to 22.3 per cent in 2011-12," he said.
Several fiscal, administrative and monetary measures have been taken by the government to control inflation and to raise real rate of return on financial savings, he said.
"The policy stance and measures in the second quarter review of the RBI are intended to curb mounting inflationary pressures. The decision to launch inflation indexed bonds to protect the savings of the poor and the middle classes from inflation would help households to channelise their savings to financial instruments," Mr. Meena said.
Don't miss the stories
followIndiaVision News & Information
and let's be smart!