Unclaimed deposits of over Rs 3,500 crore lying with banks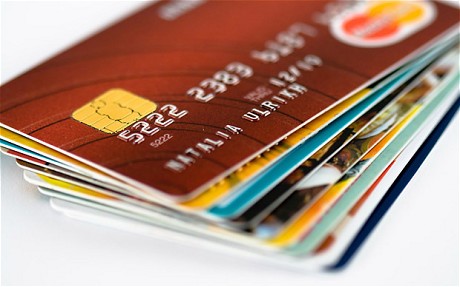 Unclaimed deposits of over Rs 3,500 crore lying with banks
 Banks have as much as Rs. 3,652 crore of unclaimed deposits lying with them, with the State Bank of India (SBI) alone accounting for about 15 per cent of the amount, the government informed Parliament on Friday.
"The total amount of unclaimed deposits (more than 10 years old) lying with all scheduled commercial banks at the end of December 2012 is over Rs 3,652.64 crore," Finance Minister P. Chidambaram said in a written reply in the Lok Sabha.
He said banks are required to submit a return to the Reserve Bank within 30 days of the close of the calendar year for all accounts that have not been operated for 10 years.
Total unclaimed deposits in public sector banks stood at Rs. 3,237 crore, while for private sector and foreign lenders they were Rs. 340 crore and Rs. 75 crore, respectively.
SBI, the country's largest bank, had Rs. 539 crore of total unclaimed deposits. The SBI group, which includes five associate banks, had unclaimed deposits of Rs. 714 crore.
Canara Bank had unclaimed funds of Rs. 526 crore, followed by Union Bank of India (Rs. 390 crore) and Punjab National Bank (Rs. 385 crore).
Among private sector players, ICICI Bank had unclaimed deposits of Rs. 101 crore while HDFC Bank had Rs 13 crore.
Credit card charges
Meanwhile, the Minister of State for Finance Namo Narain Meena informed Parliament on Friday, that the government has received as many as 3,763 complaints against banks with respect to credit card charges as of July 1 in this fiscal.
The government received complaints against banks and financial institutions for their deficient services and practices related to credit cards like undue penal charges, late payment charges, issue of unsolicited cards and harassing telephone calls.
"Complaints on non-adherence by banks to the instructions of RBI on ATM/debit card or credit card operations are considered under the RBI's banking ombudsman scheme," he said in a written reply to the Lok Sabha.
A total of 7,744 such complaints were received in 2012-13, and 5,146 complaints in 2011-12, he said.
In reply to a separate question on exposure of PSBs to real estate sector, he said, "As on September 30, 2013, PSBs' exposure to real estate sector as maintained by RBI is Rs 6.39 lakh crore."
In another separate reply, Mr. Meena said PSBs invested Rs 16,118 crore in the mutual funds and stock market as at the end of September 2013.
In 2012-13, PSBs had invested Rs 45,850 crore in funds and stock market, Rs 44,713 crore in 2011-12 and Rs 41,492 crore in 2010-11, the Minister said.
Don't miss the stories
followIndiaVision News & Information
and let's be smart!