Review Your Health Insurance Policy Before It's Too Late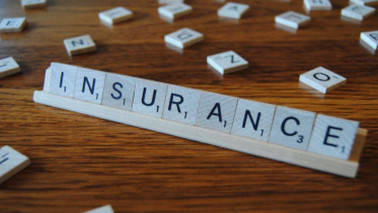 'Change' is the basic nature of life, as it keeps changing. With a change in everything, our insurance requirements also keep changing through different junctures of our lives. The changes in life may be changes in family composition, in expenses and income, liabilities and assets and what not. To review your insurance in a regular interval of time is as important as choosing the perfect insurance plan. Health insurance is the most important insurance in one's life and reviewing it, again and again, is important for change in your health parameters. Here are some important points to review health insurance policy:
It helps an individual stay confident and better prepared for the future along with the change in health conditions.
Helps in bearing the cost of hospitalization, as it increases with time.
The insured can opt for treatment with the worsening condition at the best of hospitals, without a care on medical costs.
Can enjoy tax benefits
Why it is necessary:
An asset is something which generally increases with passing time in a person's life, and it is suggested by experts to decrease life insurance. Health insurance is something co-related to it. As you grow older, you meet your financial goals, accumulate wealth, assets, and you need a lot more areas to cover by health insurance because you can invest.
Increase in liability comes with health effects. As liabilities increase, these increases need to modify and update your health insurance policy. It is worth mentioning that if you take on additional financial commitments, you should take care of your health In a better way to fulfill those commitments.
Increase in earning led to increases in spending and that to not necessarily in the same proportion. However, with your progress in earning your insurance policy need to compliment your current net worth. A health insurance cover must be chosen only a compulsorily evaluation of the HLV. As it is generally considered an ideal deal to have a cover along with your health insurance. You should always be prepared for tough times. Whether you are into job or business, shrinking your all insurance portfolio always makes sense. During your bad times, if you face a decrease in cash flow, you can at least assess your insurance plan to check, if the premium payment can be skipped altogether. Or thinking about the worst, you can surrender your policy.
Health insurance must review as per one's lifestyle. A rise in income usually translates to a higher standard of living. House and office rents, its maintenance charges, school fees of kids, hospital treatment charges- all overall monthly expenses go up and up with passing time. So, if you want your family to enjoy a high standard of living, make sure that their and your all possible criteria for getting sick is covered.
When should you review your health insurance policy?
An unsatisfactory customer care support provided by your current insurer can be an alarm to review your health cover and switch to a new insurer.
When your income increases, you should upgrade your existing policy by reviewing it. With a hike in current salary, you should invest in greater sum assured and larger policy coverage, After all, it's a lifetime investment.
With an addition to your family, be it marriage or expecting a child, you should review your health insurance policy so that you can take good care of pre-natal and post-natal expenses.
Retirement is one of the biggest steps of life. One should review his/her health insurance policy before retirement. So that you can change your existing policy to senior citizen plans and enjoys the benefits. It will help you to stay secure for a lifetime and enjoy a stress-free retirement with children.
Here are a few losses that you might face if you don't review your health insurance policy in a fixed span of time:
No claim bonus: If you don't review your health insurance policy from time to time you may not receive your NCB or you may get a lower percentage on NCB
Coverage and premium: By reviewing your health insurance policy from time to time, you will be updated with current changes or inclusions in the plan. For example, previously, the health insurance used to cover a minimum of 24 hours of hospitalization to claim the benefits. But currently, there are few policies which provide the benefits of 4-5 hospital procedures too. Also, health insurance companies have started providing benefits for day care procedures too. You may lose many benefits if you do not update your policy from time to time.
Pre-existing disease: There is a certain waiting period in every health insurance policy you chose for pre-existing diseases. Though the waiting period varies from company to company, due to the tough competition in the market you might get a shorter waiting period than what your current insurer provides. So you must review your policy from time to time to avail all the benefits you can have.
The advantages of reviewing the health insurance policy
You might end up with a few advantages by reviewing your health insurance policy each year. As it helps you make changes to an existing policy or add certain supplementary benefits.
You will be able to get a track on the new changes, as the health insurance plans are continuously modified to attract the customers.
To get insured from all health-related risks, you should review your health insurance policy and add additional benefits with an increase in your income.
Network hospitals and cashless plans are the latest benefits of health insurance plans. Reviewing the policy will help you to keep updated and be double securing that all your requirements are fulfilled.
In such cases where a person's medical status has been changed, reviewing health insurance policy is a must. For example in your current policy does not cover medical needs, such as medical costs, and you have got suddenly ill, you must review the policy and opt for the perfect one, or you might change the insurer as well.
Modifying your policy by reviewing it, helps you understand market trends. It might help you by paying less for a larger cover or pay the same for more cover.
Conclusion
There are plenty of reasons to buy health insurance policy, and to review it from time to time. The condition of your existing diseases change with time, it may be in a better condition or worse. Health insurance offers cover against various ailments or diseases. It helps people to get prepared for battling with health issues with the change in it.
Don't miss the stories
followIndiaVision India News & Information
and let's be smart!