How High is Higher Education in Morocco?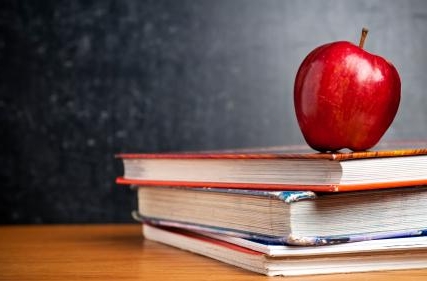 The mission of higher education inevitably lies in the production of highly-qualified graduates and future intellectuals who will be able to serve their community and push the country to become developed economically, socially, culturally, and educationally. University is a site for the production of human thought and knowledge in various disciplines in order to make the coming generations aware of their ancestors' publications and contributions to the enhancement of their country.
The main question that should be asked in this regard is, how high is our higher education? Or, what is higher about higher education? The answer requires deep insight and investigation of the educational system implemented in Moroccan universities. After the new system—or what is called the new reform—a number of cohorts have been treated as experimental mice. The reform of any educational system must be clearly based on and meticulously defined as planned, long-term strategies and not on short-term ones.
Furthermore, there should be a real political intention to reform education and adapt it to the Moroccan reality and context; no successful reform will be carried out unless it involves a set of approaches, methods, and techniques which take into account the local culture and regional differences. These methods should be reoriented towards developing a sense of creativity, innovation, and ethical morals within students—not to develop aggressive values such as hatred, extremism, and intolerance in them.
Our universities have changed from a place where knowledge is acquired and transmitted, to a spot where political and ideological conflicts are hotly contested. The divergence in ideas and opinions is something of crucial importance in higher education because it develops and promotes diversity and critical thinking among students; but the issue is when ideology becomes a dangerous killing tool, a method of exposing one's complexities, and a way of voicing dissatisfaction with the miserable situation that the university students are living today.
The latest sad event of the murder of university student, Abberahim Alhassanoui, brings us to the question, how high is higher education? It questions the real role of Moroccan universities, and it is not the first time that our universities witness such events. If we make a comparison between Western higher education and ours, we will certainly find that there is a very big gap. In developed countries, education is oriented towards the building of human capital and the production of new knowledge that will bear fruit for their nations; whereas our universities are directed to the production of violence and hatred among students belonging to different political sections. This stems from the educational policies that have been implemented in higher education for decades, which are far from promoting student's knowledge and skills.
In short, what would happen if we revise and reconsider our educational system and adapt it to the national context? It is not problematic if we import ready-made educational systems from outside our context, written by foreigners, having different conditions and cultures; but the issue is, to what extent we are able to modify and adjust them to our environment, taking into consideration the didactic and pedagogic materials, the physical setting, the cultural differences, and the trained professionals in the field of teaching and learning?
Don't miss the stories
followIndiaVision India News & Information
and let's be smart!