Stress makes you crave sugar: Study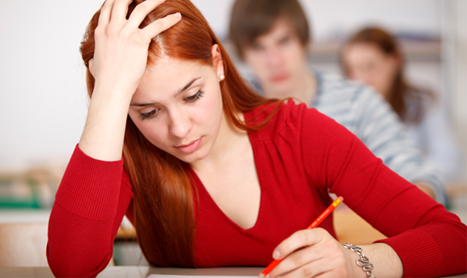 Hormones in the body get stimulated when an individual feels worried or anxious have been found in taste cells that identify bitter, pungent and sweet flavors.
According to Dr. Rockwell Parker, who is a chemical ecologist, hormones glucocorticoids tend to work directly on taste receptor cells when an individual is strained, thus affecting how a person responds to sugars and other specific foods. Moreover, glucocorticoids tend to affect the body by triggering specialized receptors in the cells.
Recognizing that stress can lead to major effects on diet experiments and metabolism on mice demonstrated their tongues had receptors for them.
According to the journal Neuroscience Letters, the highest concentrations were discovered in sensitive to sweet and pungent taste.
The research demonstrated that stressed mice had 77 percent additional hormone receptors in the nucleus of taste cells when compared with more relaxed mice.
The research suggested that perception towards sweet, which gets altered by stress, might be specifically affected by secretion of glucocorticoids, and succeeding activation of their receptors in tongue.
According to Dr. Parker from Monell Chemical Senses Centre in the U.S., though stress normally affects consumption of salty foods, hormone receptors were actually not found in cells that are supposed to be responsible for identifying this taste.
The significances of the findings go beyond the oral taste system as taste receptors are found all over the body, researchers said.
Moreover, almost 3 n 4 people in the United Kingdom are now obese or overweight with comfort eating being one of the reasons.
Don't miss the stories
followIndiaVision India News & Information
and let's be smart!