Travel woes: when your luggage doesn't arrive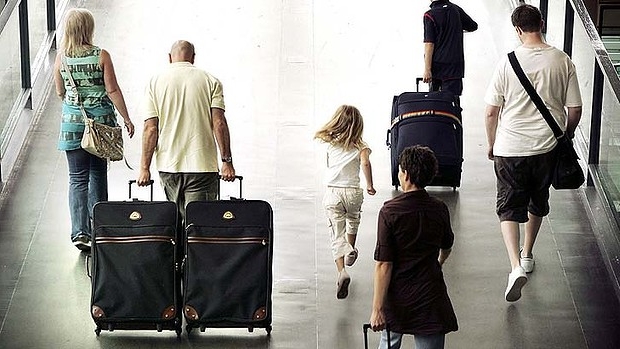 Returning from a recent leisure trip to Miami, Jerry Jorgensen landed in Detroit only to face one of the biggest frustrations of air travel: His bag was nowhere to be found.
After making several dozen calls, Jorgensen got American Airlines to return his bag. But the Michigan dairy farmer was not happy. The airline "passed me around on the phone like a hot potato," he said.
The good news is that airlines worldwide eventually recover 97 per cent of mishandled bags.
That is one of 10 surprising facts about flying with luggage that came out of a new study by international air transport technology specialist SITA.
The total number of bags that were lost, delayed or damaged by airlines around the world dropped 17 per cent in 2013 to nearly 22 million. But airline travel increased about 5 per cent last year, so the rate of mishandled bags dropped 21 per cent to about seven per 1000 passengers.
Of all mishandled bags, 81 per cent were simply delayed, 16 per cent were damaged or pilfered and 3 per cent were declared lost or stolen and never found.
The cost to airlines to find, deliver or replace mishandled bags was $US2.09 billion ($A2.25bn) in 2013, a 20 per cent decline from 2012.
The top cause for delayed bags was when baggage handlers made errors transferring bags from one airplane to another. That accounted for 45 per cent of mishandled bags.
The worst year for mishandled bags in the last decade was 2007, when airlines lost 47 million bags. The rate was nearly 19 mishandled bags per 1000 passengers.
Since 2007, the rate of mishandled bags has dropped about 63 per cent
Airlines in Asia have a lower rate of lost bags (nearly two per 1000 passengers) than North America (three per 1000 passengers).
In 2013, airlines took an average of 36 hours to return delayed bags to their owners.
Airlines worldwide collect about $US10 billion ($A10.7bn) from checked bag fees but spend about $US31 billion ($A33.4bn) to move luggage from airport to airport.
More than 60 per cent of airlines say that by the end of 2016 they expect to send luggage location updates and allow travellers to file missing bag reports via smartphones.
Don't miss the stories
followIndiaVision India News & Information
and let's be smart!