Air India to join Star Alliance in June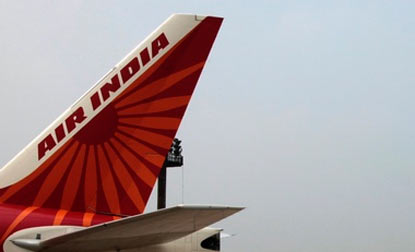 NEW DELHI: Air India (AI) is all set to join the world's largest airline grouping company— Star Alliance, this June, making it the first airline company from India to be part of a global chain of carriers. The move, according to AI CMD Rohit Nandan, will bring immense benefits to Indian fliers from day one as they will be able to earn-and-burn miles, get access to lounges across the globe and enjoy seamless connectivity across the globe.
"Almost all the requirements for joining Star are complete. Some work, mostly related to IT, will be completed by mid-May. Then we are set," said Nandan.
Star Alliance CEO Mark F Schwab said that the CEOs of Star's member airlines will meet in London on June 22 or 23 to have an endorsement vote on AI's entry into the fold. "Once all airline endorse the move, AI should be in Star by July. We conducted a safety review of AI and are very pleased with the results. We are very happy with the progress made by AI," the CEO said.Star had put AI's entry on hold three years back due to apprehensions expressed by other carriers. Asked what had changed from then, Schwab said: "It's a very different AI. They have been through a difficult merger process. But they have a strong management team that led to substantial improvements in the airline," said Schwab, while complimenting the leadership of Nandan — AI's first successful CMD in years.
While AI has shown improvement, the fact remains Star desperately needed a member from India to take on the ever-increasing might of Gulf carriers. Together, Emirates and Etihad will soon transfer the real hubs of Indian travel to Dubai and Abu Dhabi, respectively.
To effectively counter this challenge, AI will now tweak its schedules to become more attractive for passengers and wean them away from the Gulf carriers. "AI will tweak its schedules to align their flight timings with those of the 13 Star members which currently fly into India. A similar attempt will be made to provide seamless connectivity at foreign airports also by coordinating arrival and departure of flights with schedules of other Star members," Schwab said.
After becoming a part of Star, it will be expected to deliver service standards that its counterparts like Singapore Airlines and Lufthansa, AI is working on that front — something which has not been its core strength in past two decades. "We have asked IATA to undertake quarterly passenger satisfaction surveys and have undertaken a customer service improvement program with Star. The results are encouraging and we are focusing on few areas where the survey shows we need improvement. We have also started taking direct passenger surveys and get about 900 responses daily," said Nandan. The quality of inflight entertainment programming needs improvement while passengers expressed satisfaction with hardware areas like seat comfort, leg room and meals. "We are aiming to delight our guests. AI has what it takes to be among the best airlines in the world and it will get there," said Nandan.
Star Alliance is the largest of the three big networks in the world, followed by OneWorld and SkyTeam. Star's market share is 26%, thanks to having 26 member airlines with almost 22,000 daily flights to 1,328 airports in 195 countries.
India remains crucial for global airlines as it is the fastest growing international travel market in the world. Currently, 37 million passengers fly in and out of India a year, a figure growing in double digits constantly for over a decade now — even during the global slowdown. While Indian carriers have a 33% market share, Gulf carriers account for 17%.
Star has a 13% share of the international traffic to and from India. The British Airways-led OneWorld and Air France-KLM-led SkyTeam have 8% share each. Clearly with a whopping 71% market share of the world's fastest growing international travel market going to airlines not part of any alliance, the three biggies are desperate to get a share of this pie.
Don't miss the stories
followIndiaVision India News & Information
and let's be smart!