Alibaba's IPO Priced at $68 a Share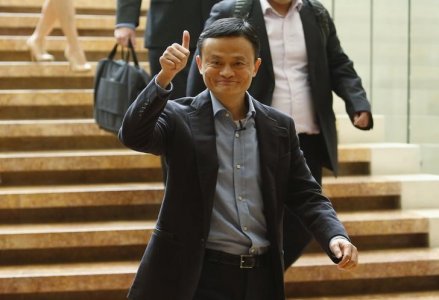 Alibaba Group Holding Ltd. 's shares priced Thursday at $68 apiece, putting the Chinese company on track for an initial public offering that will raise at least $21.8 billion.
The price was at the top of the company's expected range of $66 to $68, which was increased from an initial $60 to $66.
The price gives the e-commerce company an initial market value of $168 billion, making it one of the 40 biggest public companies globally, according to S&P Capital IQ, and worth more than U.S. online- shopping giant Amazon.com Inc. AMZN +1.62% Amazon is currently valued at $150 billion. The deal sets the stage for the shares to begin trading Friday on the New York Stock Exchange, under the ticker symbol BABA, an event expected to be watched by investors world-wide.
Some analysts and investors have said the deal price gives the stock room to rise on the open market, though its performance could depend heavily on whether markets are volatile on Friday—possibly because of uncertainty around the long-term effects of Scotland's independence vote—and whether bankers correctly read the intentions of investors.
Another wild card: A group of early investors holding more than $8 billion of Alibaba stock aren't subject to a so-called lockup, an arrangement that typically restricts share sales immediately after an IPO.
Alibaba's founder and executive chairman, Jack Ma, Alibaba's top managers and their bankers have pitched the company over the past two weeks as an opportunity to invest in the growth of China's middle class, as more Chinese buy goods and services via the Internet and mobile phones, and to enjoy the profits generated by the company's "platform" model. The company connects buyers and sellers without the cost of holding inventory on its own.
With Mr. Ma joining presentations, including in the U.S., Hong Kong and the Middle East, the company fought back against criticism from some academics and investors who see great risk in Alibaba. Among the reasons for their concern is the fact that it operates in part through a series of "variable interest entities" in China that will be owned by senior executives, including Mr. Ma, rather than by Alibaba's foreign shareholders.
Mr. Ma told investors that the move to separate key units from Alibaba, such as online-payment network Alipay, was one of the toughest decisions of his life, but necessary due to rules in China about foreign control of some types of assets, people at the meetings said.
The company also faced questions about the way it concentrates its corporate power in a group of 30 partners, a system that barred it from listing in Hong Kong. Mr. Ma, in a public letter to investors, wrote that preserving the partnership culture was integral to Alibaba's future success.
At the IPO price, Mr. Ma will own a stake in Alibaba worth more than $13 billion. He also reaped $867 million in a sale of shares in the offering.
The initial deal size surpasses the $19.1 billion raised by Agricultural Bank of China Ltd. in 2010, according to Dealogic. Alibaba's IPO could raise as much as $25 billion if its underwriters exercise an option to buy more stock from the company and its selling shareholders. Agricultural Bank's IPO was valued at $22.1 billion after a similar option was exercised.
A committee made up of Mr. Ma, Executive Vice Chairman Joseph Tsai and representatives of SoftBank Corp. 9984.TO +0.58% and Yahoo Inc., Alibaba's two largest shareholders, decided on Thursday's pricing, the people familiar with the matter said.
Also present at the final meeting were the six investment banks who led the deal—Credit Suisse Group AG, Deutsche Bank AG DOD +0.39% , Goldman Sachs Group Inc., GS +1.66% J.P. Morgan Chase JPM +1.67% & Co., Morgan Stanley MS +1.60% and Citigroup Inc. C +2.42% —the people added. The company also hired Rothschild to act as an independent adviser.
As a group, the 35 banks working on the offering will split a base pool of 1% of the deal's proceeds, or as much as $250 million, plus potentially 0.2 percentage points more, or as much as $50 million, in incentive fees, people familiar with the deal have said.
The five banks named first on the deal will each earn up to roughly $45 million in fees, depending on how the final incentives are allocated, they added.Alibaba took the unusual approach of divvying up key jobs, instead of naming a single lead bank for the offering. On Friday, Goldman Sachs will oversee the opening trades, people familiar with the deal have said.
For the pricing, the company and its advisers adopted a strategy of starting relatively low, then nudging the price higher, people familiar with its thinking said. The aim was to build support for the stock from the biggest institutional investment firms, who tend to be most conservative on pricing because they have strict valuation models they follow. Their interests differ from those of faster-money traders who try to grab hot IPOs with fast-rising prices just to "flip" them for a quick profit.
Don't miss the stories
followIndiaVision News & Information
and let's be smart!