CCI pentalty: impact on OEMs may not be indicative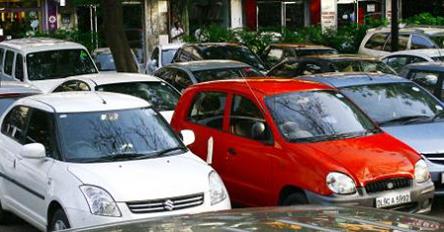 The quantum of penalty imposed on 14 passenger vehicle (PV) firms in the country by Competition Commission of India (CCI) is unlikely to have a significant credit implication on most of the leading OEMs, pointed out a report of rating agency Icra.
Although vehicle OEMs (original equipment manufacturers) are expected to contest the commission's order, even if OEMs were to make a provision for the proposed penalty, the impact is likely in the range of 3-9 per cent (on FY 2014 EBITDA) and 1.3-2.1 per cent (on FY 2014 net worth) for listed companies such as like Tata Motors, Maruti Suzuki and Mahindra & Mahindra, it added
Also, Tata Motors and M&M are also likely to challenge the methodology for estimating the penalty as sizeable proportion of their turnover comes from businesses other than sale of cars in India. For example, penalty imposed on Tata Motors has been computed on its consolidated turnover, which includes both the commercial vehicle (CV) business as well as Jaguar Land Rover (JLR) business. Likewise, M&M generates almost 37 per cent of its standalone turnover from tractor business, a segment which was not under the purview of CCI's study.
Terming the recent CCI order on PV firms for indulging in alleged anti-competitive practices "is not an isolated example of regulatory activism", the report stated that similar intervention by regulatory authorities has been on display even in other automotive markets including the Block Exemption Regulation in Europe, Right to Repair Act in the USA and the more recent anti-trust rulings in China that has forced many foreign car makers in the country to slash both car prices as well as prices of spare parts.
In case the order gets implemented as proposed, it may have some impact on all stakeholders. If OEMs could support availability of spare parts to channels beyond their authorized dealers, it could help them grow their spare parts sales which currently account for 7-8 per cent of their revenues. This could also help arrest proliferation of spurious spare parts in the automotive aftermarket.
On dealer side, post warranty service jobs may get scarcer for dealerships as consumers will have an option to go to other channels for getting their cars serviced at more affordable rates
Independent repair shops may have an easier time capturing dealers' service business as availability of all types of spare parts will improve
For customers, there will be more choices on offer for getting cars serviced at affordable rates.
At the same time, customers will have to exercise caution in approaching independent workshops employing trained mechanics who use bonafide spare parts.
Don't miss the stories
followIndiaVision India News & Information
and let's be smart!