CCI rules out cartelisation among steel producers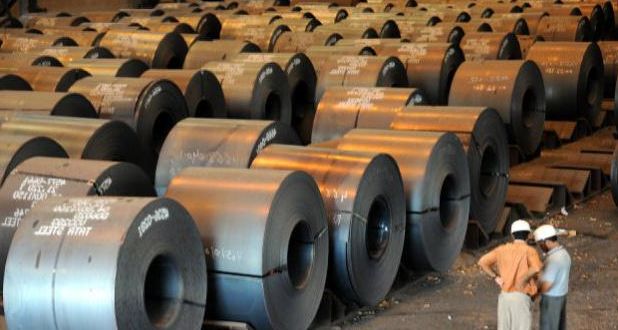 CCI rules out cartelisation among steel producers
Competition Commission has closed the case of alleged unfair trade practices against steel producers, including SAIL, RINL and Tata Steel, following insufficient evidence of cartelisation in hiking prices. The case, which dates back to 2008, was first probed by the erstwhile MRTP Commission that has been replaced by Competition Commission of India (CCI).
CCI's latest order, dated January 9 but released on Monday, has been finalised after it asked the Director General (DG) to carry out investigations related to the case twice. The case pertains to alleged cartelisation by various steel producers including Tata Steel and JSW Steel, and state-run entities – SAIL and RINL.
"… Sufficient evidence has not been brought on record to establish a finding of contravention (of the Competition Act) against the opposite parties. In such a scenario, the Commission deems it appropriate to order closure of the case," the CCI order said.
The investigation by CCI's Director General (DG) "did not find evidence indicative of anti-competitive conduct by the steel producers in the segment of HR coil, during the period of investigation 2007-08 to 2009-10.
CCI said that "though the DG found the steel production market oligopolistic and hence susceptible to concerted price fixation, it may be observed that existence of such conducive scenario for cartelisation in itself is not enough to reach a finding of contravention against the parties".
Among others, the fair trade regulator citing replies from consumers of steel products noted that "the prices are determined after negotiation with the suppliers".
Back in 2008, the MRTP Commission had probed 34 steel companies after taking cognisance of media reports that these entities, including state-owned enterprises, had raised the steel prices without any justification. There was also a complaint alleged cartelisation among steel makers filed by Engineering Export Promotion Council (EEPC).
MRTP Commission was set up under the Monopolies and Restrictive Trade Practices Act, which has been replaced by Competition Act under which CCI functions in 2009. CCI, after considering material available in the case, ordered probe by its investigation arm – Director General (DG) – in June 2010 after finding prima facie evidence of anti-competitive practices.
The DG probe, initially, looked into four major steel producers – RINL, SAIL, Tata Steel and JSW Steel. The first investigation had found these firms in violation of fair trade rules on account of various issues, including informal pacts for determining sale prices and controlling production.
However, in the wake of finding certain "flaws in the methodology adopted in investigating the case", another probe was ordered. The second investigation also looked into the activities of many other steel companies including Essar Steel, JSPL and Ispat Industries.
Don't miss the stories
followIndiaVision India News & Information
and let's be smart!