Centre to be ready with 500 road projects, looking for foreign loan: Gadkari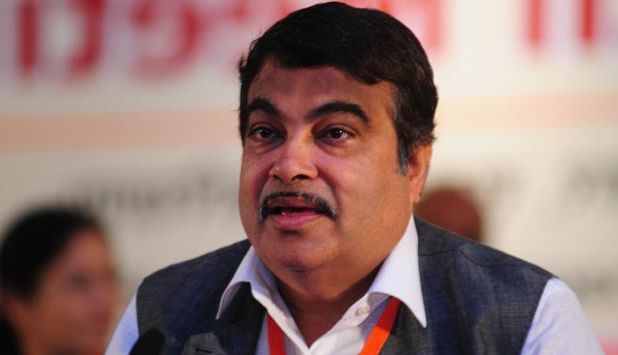 Former allies will return to NDA: Gadkari
The central government is readying almost 500 road projectsafter clearing various approvals and the target is to bring in Rs 5 lakh crore worth of projects in five years, said Nitin Gadkari, the Union Minister of Roadways, Highways and Shipping. He said that the government is ready to approve Rs 50,000 crore worth of projects for Tamil Nadu, provided the state government would co-operate on land acquisition and other procedures.
Speaking to the industry representatives in a meeting organised by the Madras Chamber of Commerce and Industry, he said, "We are clearing various hurdles faced by many of the pending projects from various departments and have found a way out to clear Rs 1.20 lakh crore worth of projects out of the Rs 1.80 lakh crore of projects which were almost stuck in various issues. Now, 500 projects will be ready in our shelf."
He added that the government is also looking at foreign loans with low interest rate and with a better Internal Rate of Return (IRR). "We are planning to go for loan from abroad. We had lot of detailed discussions with some countries, they have lot of money and their interest cost is very less. So we are going to form a formula by which there will be a cap and by which we can list it somewhere hedging, and we should get the rate 3-4%. With a 4% interest and the present value, the IRR will be 13-14%, which is good."
He said that the target is within five years, the government wants want to make the roads of 5 lakh crore and we are already preparing the details including the DPR (Detailed Project Report) on it.
However, land acquisition is one of the major problems and the government is working on bringing in changes to the recent Land Acquisition, Rehabilitation and Settlement Act, 2013, without reducing the compensation, but simplifying and making it transparent. Preparation of Detailed Project Report (DPR) is also important and the government has taken steps to improve efficiency of the system. The company is looking at using concrete compared to bitumin and JSW Cements has agreed to provide slack cement at Rs 120 per bag, he said.
Commenting on the projects in Tamil Nadu, he said that he has requested the state government to co-operate for implementation of more projects. "I can give you Rs 50,000 crore worth of projects, provided the state government supports," he said.
He said that the Colachel Port, a small port in Kanyakumari has a potential to grow as its draft could be 20 meters. "We are giving proposal to the state government, since minor ports are under the purview of the state government and we can develop it if the Tamil Nadu government gives permission," he said. Tamil Nadu needs another four to five more ports, he added.
Speaking about the congestion in the Chennai Port, he said that it is difficult to operate a port which is inside the city and one has to look at options such as shifting the port or at least some of its operations to another place less congested. He requested the industry to form a committee and submit suggestions on what could be the solution for the issues in Chennai Port trust.
Don't miss the stories
followIndiaVision News & Information
and let's be smart!