Crude below $100/bbl may hasten diesel price decontrol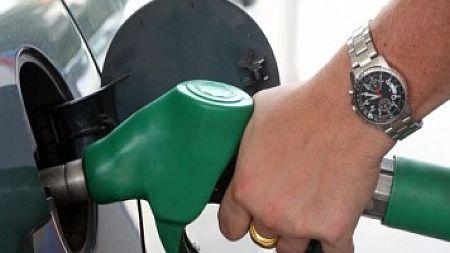 After consolidating for a few days, crude prices today fell below the key USD 100 per barrel mark, giving further boost to expectations that given the recent stability the rupee has witnessed, diesel prices may finally get linked to the market. The Indian government, which used to force oil companies to sell automotive fuels steeply below cost, last year gave them the freedom to price petrol at a profit while initiating a 50-paisa monthly hike for diesel till prices reached breakeven – under pressure to cut its yearly Rs 65,000 crore fuel subsidy bill. Following about 20 such price hikes since January 2013, diesel has now come within striking distance of oil marketing companies being able to recover costs, and the latest crude price movement (for the first time in over a year) may only hasten the process. In a recent note on oil marketing companies, in which it reiterated its bullishness on Indian oil marketing companies HPCL and BPCL , Goldman Sachs said: "We estimate that losses on retail diesel sales are now down to Rs 0.8/litre, from Rs 1.3/litre in the first fortnight of August 2014 and Rs 2.5/litre in the second fortnight of July 2014, and will fall to Rs0.3/ltr after the price hike on 1 September 2014, assuming oil prices and diesel cracks remain around current levels." "This implies we could effectively be done with the monthly cycle of diesel price increases in next two months and diesel will be market-priced," it said. Goldman has a price target of Rs 538 and Rs 701 on HPCL and BPCL, respectively, implying an upside potential of 30 percent and 14 percent. The steady increase in diesel prices has also taken a toll of sales of diesel vehicles that had shot through the roof a few years back after petrol prices spiraled. As the price gap between the two fuels narrows, Indian consumers are shifting back to buying more petrol vehicles than diesel ones, a report in the Economic Times today claimed. This shift in buyers' preferences should also curtail sticky demand for diesel as a fuel, thereby offering the potential for government to again step in to subsidize prices should international crude prices or the currency go into a tailspin. Even so, some analysts believe that with losses on diesel sale under control, the government should look to temper under-recoveries on sale of other fuels such as LPG as well. In an interview with CNBC-TV18 , HSBC's Jitendra Shriram said, "We need some more positive constructive action on the subsidized areas of LPG and kerosene. Of the remaining under-recoveries, almost 80-85 percent now come from LPG." HPCL stock price On August 20, 2014, at 14:05 hrs Hindustan Petroleum Corporation was quoting at Rs 450.90, down Rs 0.2, or 0.04 percent. The 52-week high of the share was Rs 464.90 and the 52-week low was Rs 158.45. The company's trailing 12-month (TTM) EPS was at Rs 95.69 per share as per the quarter ended June 2014. The stock's price-to-earnings (P/E) ratio was 4.71. The latest book value of the company is Rs 443.31 per share. At current value, the price-to-book value of the company is 1.02.
Don't miss the stories
followIndiaVision News & Information
and let's be smart!