Don't harrass taxpayers, I-T officials told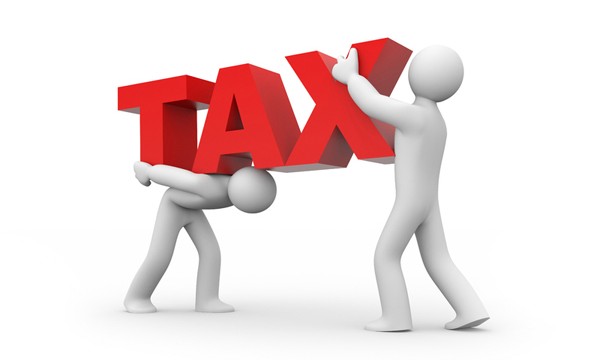 NEW DELHI: The Central Board of Direct Taxes on Friday issued 12 commandments to its field offices, asking them to stick to appointments, address grievances and avoid unnecessary harassment of taxpayers.
In an effort to usher in a customer-friendly regime, officers have been asked to observe cleanliness and punctuality, terming them "basic requirements of an efficient and taxpayer-centric organization. Similarly, they have been advised not to cancel or postpone an appointment, unless unavoidable, especially when an assessee is willing to attend a meeting.
Tax offices across the country have also been instructed to dispose of grievances within a stipulated time. "Any regime where taxpayers' grievances are not attended to in time may be considered adversarial," said the three-page note on "steps towards non-adversarial tax regime".
The instructions are the latest in a series of measures, starting with finance minister Arun Jaitley's Budget announcement on the issue, to address complaints of "tax terrorism", which also affected investments in the country. Earlier, CBDT chairman had written to officers with a series of dos and don'ts.
The note also mentions that officers should avoid fishing expeditions, which often tend to scare taxpayers. As a result, they have been asked to avoid a scrutiny mechanism which involves long and non-specific questionnaires. High-pitched assessments without proper basis are a strict no given that they "attract adverse attention". While instructions have been issued in the past too, the CBDT has now entrusted the task of monitoring to senior officers.
A few weeks ago, the revenue secretary had told a tax conference that the government will avoid high-pitched assessments, while suggesting that companies stay away from aggressive tax planning.
Friday's circular has also said that in case of tax scrutiny that is based on Annual Information Returns or data from the deaprtment's Central Information Branch, officers have been asked to limit their scrutiny to the specific information, unless cleared by a very senior officer. Even then these cases cant exceed 25-30% of the total basket.
In case of issuing summons and recovery too, officers have been advised to follow the prescribed system.
Main points
The government on Friday promised 24×7 clearance for specified goods at 17 airports and 18 ports by December-end as part of a strategy to upgrade services at these locations.
It has also said companies paying customs and service tax will face only one audit and promised steps to reduce litigation in areas which are prone to disputes.
Highlights
* Stick to appointments
* Observe cleanliness & punctuality
* Address grievances within stipulated time
* Avoid long and non-specific questionnaires
* No high-pitched assessments
* Limit tax scrutiny to specific information
* Stick to norms on recovery of tax demand
* Issue summons only in deserving cases
Don't miss the stories
followIndiaVision News & Information
and let's be smart!