Govt of the day pays the price for high inflation: Chidambaram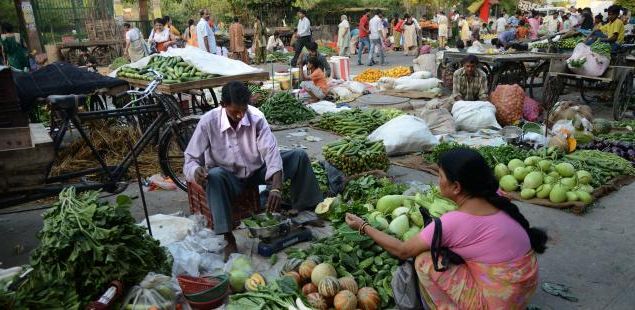 Govt of the day pays the price for high inflation: Chidambaram
New Delhi – Apparently admitting that price rise was one of the reasons for Congress defeat in recent elections, Finance Minister P Chidambaram Wednesday said it was common knowledge that the government of the day pays the price for persistently high inflation.
However, he ruled out lowering of support prices for farm produce or rural wages under the UPA's flagship MNREGA to contain inflation, saying such logic is a "specious argument" that ignores the needs of the poor.
"It is common knowledge that the government of the day will pay a price for high inflation, especially if inflation persists over a long period of time," Chidambaram said in his inaugural address at the Delhi Economic Conclave here.
Congress President Sonia Gandhi had also referred to price rise as one of the factors for the defeat in the assembly polls.
While asserting that containing inflation was a priority of the government, Chidambaram said there is also a need to deal wisely with harvesting and marketing and deal strictly with hoarding and profiteering.
"Laws (Agricultural Produce Markets Act and the Essential Commodities Act) in this behalf are entirely in the domain of the state government. The powers of notification and enforcement under these Acts are with the state governments, yet state governments are loathe to take action under these Acts.
"I think it is necessary to highlight the inaction of the state governments in this behalf, even while accepting that the central government must do all it can, within its powers, to moderate inflation," he said.
The government had to face tough situation on account of high inflation, especially onion prices which touched a high of Rs 100 a kilo.
Chidambaram said inflation 'measured by the consumer price index or the wholesale price index' is driven by high food prices, especially of fruits, vegetables, meat, fish, eggs and milk.
"The answer to inflation, therefore, especially inflation in food articles, is to increase supplies and to radically transform the manner in which commodities and food articles are stored, transported, distributed and sold in the various markets, especially urban markets," he said.
Talking about farm gate prices and rural wages, Chidambaram said the UPA governments have given higher prices for crops such as wheat, paddy, other cereals and cotton than any previous government.
"I believe that farmers who grow these commodities are entitled to fair and remunerative prices so that they do not abandon farming and they continue to produce the foodgrains that are required by 1.3 billion people.
"Likewise, the UPA governments have, through MNREGA, influenced rural wages. I believe that that was also the right policy. The landless labourer and rural workers are entitled to a fair wage," he added.
He said that while monetary policy is an instrument to contain inflation, it is rather blunt and the only one available to the Reserve Bank. It is also widely accepted that monetary policy has little impact on food prices, he added.
The Reserve Bank had raised the key interest rate (repo rate) in the previous two monetary policy reviews in a bid to check inflation. The central bank's next policy review is scheduled on December 18.
The government will release CPI inflation data tomorrow and WPI based inflation data on Monday. WPI inflation stood at 7 percent in October, while CPI inflation was 10.09 percent.
Speaking at the Conclave, RBI Governor Raghuram Rajan said, "No single data or point or number will determine our next move, but our effort is firmly on controlling inflation."
Don't miss the stories
followIndiaVision India News & Information
and let's be smart!