FDI in defence: Investment of up to 49% may be allowed without tech transfer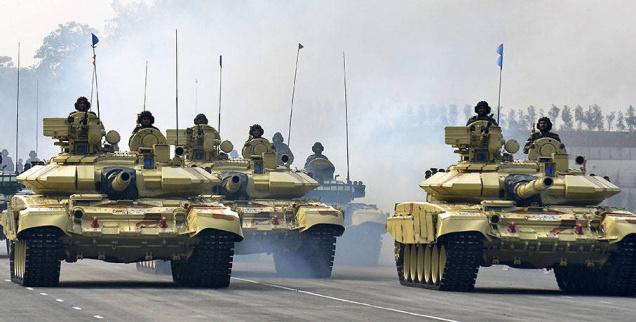 The government might allow foreign direct investment (FDI) of up to 49 per cent in the defence sector without any mandatory transfer of technology. Also, the Department of Industrial Policy & Promotion (DIPP) is believed to have suggested doing away with certain stringent conditions to give a boost to the sector which has seen weak foreign fund inflows.
FDI in the defence sector during 2000-2014 has been a meagre $4.94 billion, despite the total FDI flow into the country across sectors standing at $321.81 billion.
According to the existing policy, FDI beyond 49 per cent in the sector is allowed only if there is transfer of technology. But a draft Cabinet note is learnt to have suggested that any proposal for foreign investment of up to 49 per cent in an Indian company be cleared without this.This, according to DIPP, will boost domestic manufacturing and allow Indian entrepreneurs with the required technology to access funds.
The department is believed to have recommended that up to 100 per cent FDI in the sector be allowed under the government route and that all investment proposals be screened by DIPP before the Foreign Investment Promotion Board (FIPB) considers it. At present, the provisions stipulate that all defence FDI proposals should be first made to FIPB.
The 30-page Cabinet note, circulated to all ministries for their inputs, is likely to have suggested removal of the condition that the management of a firm applying to bring in FDI must be run by Indians, have an Indian chief executive and have a majority representation of Indians on its board. DIPP is learnt to have argued that the cap on foreign money in the sector be composite – including foreign direct investment, foreign portfolio investment, foreign institutional investment and that by non-resident Indians. The idea is that there appears no justification to deny institutional investments in the sector, as the sectoral cap is 100 per cent.
At present, FDI proposals of up to 26 per cent but exceeding Rs 1,200 crore in value need approval from the Cabinet Committee on Economic Affairs (CCEA). Additionally, FDI proposals exceeding 26 per cent require permission from the Department of Defence Production (DoDP) as well. On this, DIPP is believed to have proposed that only those proposals that are for up to 74 per cent FDI and involve investments of Rs 1,200 crore require CCEA's approval. DoDP's permission should be sought only when the proposal is for more than 74 per cent FDI. However, if such a proposal has already gone to the Cabinet Committee on Security (CCS), it should not need DoDP's clearance.
According to DIPP, since the defence sector is not only under the government approval route but has performance-linked conditions, the FDI policy for the sector should be aligned with the FDI policy for limited-liability partnerships. The department is likely to have said in the Cabinet note that increasing the FDI limit in defence will encourage original equipment manufacturers and bring proprietary technology, besides boosting modernisation of defence equipment. It would also push defence-related research & development.
DIPP might also have underscored that since permission for FDI in the defence sector is subject to industrial licence under the Industrial (Development and Regulation) Act, the government reserves the right to refuse grant of licence in cases where applicant companies or their officials are suspected of wrongdoing.
Don't miss the stories
followIndiaVision India News & Information
and let's be smart!