Food security non-negotiable: Anand Sharma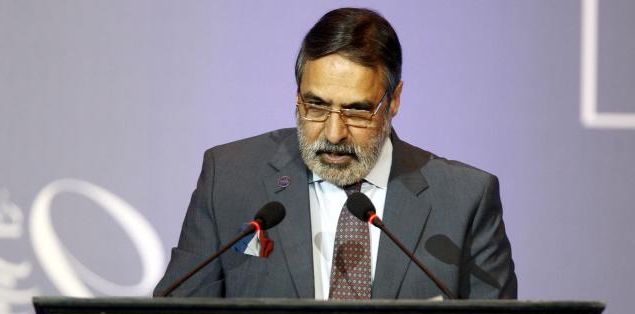 No agreement better than a bad one: Sharma
In a development that has increased the risk of collapse of Bali talks, India on Wednesday in a strongly-worded message to the WTO members said the food security issue is "non-negotiable" for New Delhi.
Addressing the plenary session of the 9th Ministerial Conference of the WTO, Commerce and Industry Minister Anand Sharma said the Bali package must be substantive, and historical imbalances in trade rules must be corrected to ensure a rule-based, fair and equitable order.
"Agriculture sustains millions of subsistence farmers. Their interests must be secured. Food security is essential for over four billion people of the world. For India, food security is non-negotiable. Need of public stock-holding of foodgrains to ensure food security must be respected. Dated WTO rules need to be corrected," he said.
The G-33, grouping of 46-member developing nations including India, China and Indonesia, has proposed to amend the WTO Agreement on Agriculture in order to procure foodgrains from poor farmers at minimum support price and sell to poor people at cheap rates through public distribution system.
India's Food Security Act entitles 82 crore people to 5 kg of foodgrains per person a month at Rs 1-3 per kg. The country needs 62 million tonnes foodgrains a year to implement the law.
"A trade agreement must be in harmony with our shared commitments of eliminating hunger and ensuring the right to food. These are an integral part of the Millennium Development Goals," he added.
He said the due restraint provision in its current form cannot be accepted and it must remain in force till "we reach a negotiated permanent solution".
The G-33 proposal on food security aimed at addressing the problems faced by developing countries due to outdated WTO rules which base agriculture subsidy calculation on external reference prices of 1986-88, even as global food prices have increased manifold during this period.
India is pinning hopes on wide support from the grouping of G-33 which includes China and Indonesia. However, given the political compulsions back home in an election year, sources said, India would prefer a "no deal to bad deal", especially with regard to farmers.
On the trade facilitation agreement (TFA), Mr. Sharma has clearly said that although India has remained constructively engaged, "yet, a few contentious issues remain" and "we consider it premature to lend support to an inconclusive TFA".
Further, he added that for over 12 years, WTO members have struggled to bring the complex negotiations of the Doha round to conclusion.
"The continuing stalemate has led to frustration and cynicism when this was the only round dedicated to development agenda," he added.
India's stand could be seen as a major blow to the Bali meeting as several WTO members are pitching for a positive outcome.
Speaking at the occasion, Brazil Trade Minister Luiz Alberto Figueiredo Machado too said that food security is an important element for developing countries.
"We had hoped for more…since agriculture is where we find maximum distortions. I must emphasise the central importance of agriculture," Mr. Machado said.
On TFA, he said that for its implementation, LDCs should be given financial and technical assistance.
Mexico also talked about the importance of food security.
Mexico and Brazil are important members of the G33.
Chinese Trade Minister Huchang Gao said the multilateral system is facing challenges. "Confidence, commitment and changes are important for the deal," he said.
EU Trade Commissioner Karl De Gucht said,"…faith of the entire WTO is a stake…we have come to far to fail."
US Trade Representative Michael Froman said the Bali deal is close and no country has received all its demands.
"US has negotiated hard but we have shown flexibility…this (the current text) is not we have expected…let us not sugarcoat the failure; if it happens, the loss will be felt by those who could least afford it. We can not take success for granted this time," he said.
Don't miss the stories
followIndiaVision India News & Information
and let's be smart!