Give Rs 15,500 to get Rs 5.50 crore: Scamsters posing as Raghuram Rajan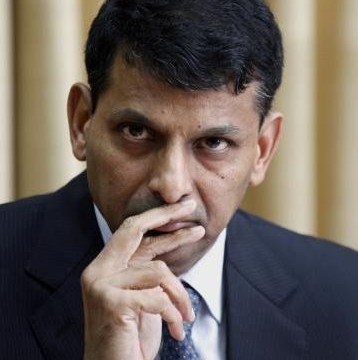 Steps to broaden G-Sec market in coming weeks: Rajan
Taking bank lottery scam to a new level, scamsters are using the name and picture of RBI chief Raghuram Rajan to lure gullible people into making a cash deposit of Rs 15,500 to get a winning amount of Rs 5.50 crore.
The 'lottery' amount that they promise to credit into the account of those giving an 'approval fee' is claimed to be part of funds given to RBI by the British Government.
In the scam email, purportedly sent by Rajan and ending with his "hearty congratulations", the targetted beneficiary is also informed that his or her name was decided pursuant to a meeting he had with the United Nations General Secretary Ban Ki-Moon in September.
Asking for this mail to be kept confidential and away from "general public for security reason", the scamsters also provide name and details of a money transfer manager, with a purported employee ID card of an RBI Chief General Manager.
As per RBI, such fictitious offers typically try to defraud gullible people by using its name and are also used as a phishing attempt to get personal and banking details of the targetted persons.
About another fraud perpetrated in its name, RBI recently said in a public alert that fraudsters were promising to issue credit cards in the name of central bank.
Explaining the modus operandi, RBI said that the gullible person is sent a credit card which allows money withdrawal up to a certain limit, albeit a small sum, from a bank account.
Having gained the confidence, the fraudster gets the victim to deposit a huge sum in the same account. Once the money is deposited, the card stops working and that would also be the last time the cardholder would hear from the fraudster.
Warning against such efforts, RBI said it does not carry out any business with an individual, whether through bank accounts, credit or debit cards, online banking or transfer of funds from abroad.
The other kind of prevalent frauds, as identified by RBI, include fictitious offers of large sum of money/lottery winnings by email or through phone calls by posing as RBI official and a fake RBI website for online transactions.
Fraudsters also lure members of public to secure their bank accounts against such frauds by asking them to share the bank account details, including user id/password, through an email or by clicking on a link given in email.
The RBI said that fictitious offers are also made in the name of other public institutions, such as, IMF, Income Tax authorities, Customs authorities or public figures like "Governor Raghuram Rajan or other senior RBI officials".
It warned that once the money is paid in fraudsters' accounts, there are remote chances of the members of public recovering the moneys.
Rather than responding to such offers, RBI said, the targetted persons should immediately lodge a complaint with Cyber Crime branch of the Police, or the local police.
RBI has also given on its website a list of the nodal agencies with whom the public can register complaints.
RBI also cautioned public against making any remittance towards participation in such schemes/offers from unknown entities since such remittances are illegal and any resident in India collecting and effecting/remitting such payments directly/indirectly outside India is liable to face action.
Such action can be initiated for contravention of the Foreign Exchange Management Act, as also for violation of regulations relating to Know Your Customer (KYC) norms/Anti Money Laundering (AML) standards, RBI said.
Stating that it does not undertake any type of money arrangement, by whatever name called, RBI also said that "it does not take any responsibility for recovering moneys remitted in response to such bogus communication."
Don't miss the stories
followIndiaVision India News & Information
and let's be smart!