Government plans to form new company to manage CSR funds of PSUs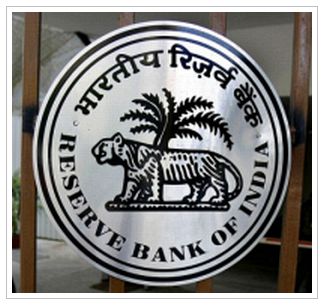 The Reserve Bank of India (RBI) to ease liquidity as govt holds on to cash
New Delhi – The Union government is looking at a proposal to float a company to manage corporate social responsibility (CSR) funds of all central public sector enterprises, to ensure efficient implementation of this social initiative and to free companies from additional responsibility.
The ministry of heavy industries and public enterprises is working on a proposal to set up a company under Section 25 on the ground that an independent entity will have the scale and resources to plan and execute CSR and sustainability activities, a ministry official said. "It (the proposal) is still in the works. We have sought some clarity from the ministry of corporate affairs," the person said.
Under the new Companies Act, 2013, corporates must spend 2% of their profit on CSR from next fiscal year, provided they have a turnover of Rs 1,000 crore and more, or net worth of Rs 500 crore and more, or a net profit of Rs 5 crore and more.
The corporate affairs ministry expects that around Rs 15,000-20,000 crore would be spent in a year in various social projects such as environment, skill development, water and sanitation through CSR activities.
The public enterprises ministry has mooted a company under Section 25 to manage unspent CSR funds of all PSUs. "We want to set up an institutional structure in form of a company or even a trust. The nominees from Maharatna companies can manage this fund," the official quoted earlier said.
To go ahead with its proposal, the public enterprises ministry wants to make some amendments in the existing provisions and has approached the corporate affairs ministry.
"We have written to them. They can provide us the exemption or make amendments to their existing provisions. If they allow us we can start with a new firm," he said.
Under the new Companies Act, firms have to set up a CSR committee, including at least one independent director. There is no provision to carry forward the unspent CSR amount in a financial year. But, according to guidelines issued by the department of public enterprises (DPE), a nodal agency for central public sector enterprises, unutilised budget for CSR activities planned for a year will not lapse and will be carried forward to the next year.
"The unspent amount of the budget allocated for CSR and sustainability activities for a year will have to be spent within the next two financial years, failing which it would be transferred to a sustainability fund," the official said, adding that the new firm can manage this amount.
"Since the guidelines were issued in 2013, we will have to wait till 2016 for sustainability fund to take off. If we have provision for this firm, companies will have an added pressure to spend the amount allocated towards CSR," he said.
As per a Comptroller and Auditor General (CAG) report, 47 profit-making central PSEs failed to comply with the CSR norms prescribed by the government in 2011-12.
Some experts feel a fund in the lines of Rural Infrastructure Development Fund (RIDF), which gets its funding from the shortfall in lending by commercial banks to priority sector, will be good enough to manage CSR funds. "There is no need to set up a new company. That will be too bureaucratic. A better way out is to set up such a fund which can be managed by the DPE itself," chairman of a state-run firm said, requesting anonymity.
Don't miss the stories
followIndiaVision India News & Information
and let's be smart!