Hiring activity up 13% in August, says Naukri survey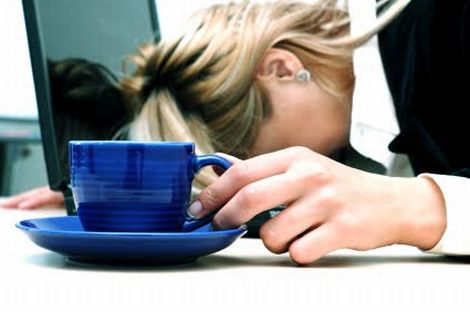 Washington - A new study has suggested that more mid-life job stress means more health problems during old age. The research from Finland found that both physical and mental job strain were linked to illness later in life, Fox News reported. Mental job strain is generally a result of tight deadlines, high demands and having little control over one's work, while physical strain includes sweating, breathlessness and muscle strain. Lead researcher Mikaela von Bonsdorff explained that occasional feelings of job strain are not necessarily a bad thing, but persistent high job strain has been identified as a health hazard. The new findings come from a study of more than 5,000 middle-aged Finnish public sector employees who were initially surveyed about stress at work in 1981.The researchers combined that information with data from national hospital records spanning the next 28 years. It was found that with higher strain in midlife, days in the hospital for both men and women tended to increase, especially for physical strain, but for mental strain, the link was only clear among men.
In what can be seen as a reason for optimism among job seekers, hiring activity has increased 13 per cent in August 2015 against the same month last year, a survey said.
According to the Naukri Job Speak Index for August this year, banking and financial services recorded the maximum increase (26 per cent) in hiring activity, followed by healthcare, pharmaceuticals, IT software, telecom and media & entertainment industries.
V Suresh, Executive Vice-President and Chief Sales Officer, Naukri.com, said, "Job market seems to be moving north sustaining the momentum gained over the first four months of this financial year with 13 per cent growth in August."
Recruitment across healthcare and pharmaceutical industries grew at 26 per cent and 13 per cent, respectively. However, the insurance sector saw a 10 per cent decline in hiring activity year-on-year.
"IT software and IT hardware industries witnessed a 13 per cent and 3 per cent growth in hiring activity, respectively. The telecom and media & entertainment sectors witnessed a spike of 9 per cent and 7 per cent respectively in August 2015 against August 2014," the survey noted.
City-wise, Hyderabad led the pack with 24 per cent higher hiring activity. While all metros saw growth in recruitment, Mumbai and Pune recorded 19 per cent and 15 per cent growth, respectively.
While hiring in Kolkata remained stagnant, Bengaluru saw a 13 per cent per cent higher hiring. Chennai and Delhi recorded an increase of 10 per cent in recruitment for the same period, the survey added.
Don't miss the stories
followIndiaVision India News & Information
and let's be smart!