Why Indians Are Beginning To Buy Houses Online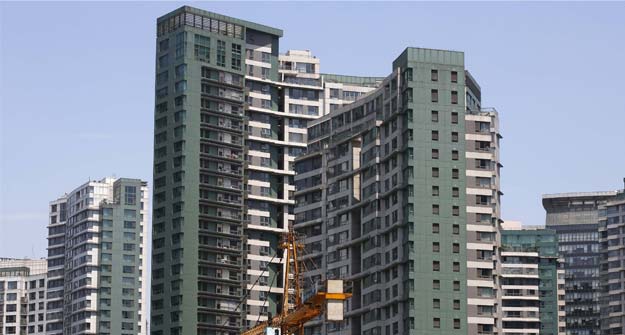 New Delhi: Kolkata businessman Navin Bhartia's Internet habits make him a dream customer for billionaire foreign media moguls like Rupert Murdoch.
The 45-year-old likes to buy homes online, sometimes without visiting them. In the last four years, he has bought five properties for Rs 4 crore ($641,900) on Proptiger.com, partly owned by Murdoch's News Corp.
Foreign investors like Murdoch have already put more than $200 million (nearly Rs 1,250 crore) into portals that help people like Bhartia buy homes. Spurring the interest is Prime Minister Narendra Modi's vow to provide a house to every family by 2022 as the country's growing army of Internet users embrace e-commerce.
"Scale and growth of businesses like (online retailer) Flipkart are a proxy that consumers in India are comfortable doing transactions on the Internet," said Mukul Singhal, principal at India-China fund SAIF Partners, which has invested $10 million ( Rs 63 crore) in Proptiger. News Corp has a $30 million (Rs 186 crore) stake.
Last week Google Inc's Google Capital unit invested an undisclosed sum in a site called Commonfloor.com.
Indian home buyers by tradition work with local brokers. But in a vast country with a property market already estimated by KPMG to be worth $121 billion (Rs 7.5 lakh crore) in 2013, the Internet offers people like businessman Bhartia the ability to compare house prices hundreds of kilometres away without leaving home.
"A single broker would have his own limited contacts…and he could have personal reasons for pushing a property. Online you get a very good and holistic view," said Bhartia, whose firm manufactures gas cylinders. He bought his last two properties without visiting them at all.
Prime Minister Modi has already sought to make an impact on India's still largely unregulated property market by making the listing of real estate investment trusts easier. He has paved the way for more foreign investment in construction, and eased land acquisition rules.
"Real estate in India is very messy. There is a lot of information arbitrage and asymmetry…no credible pricing data and that is why there is a strong case for technology-based solutions," said SAIF Partners principal Singhal.
Driven by expectations that years of property market slowdown may come to an end soon, investment in property portals jumped five-fold to $193 million (Rs 1200 crore) last year, according to data from Venture Intelligence. The research firm also expects India's housing market to grow to $158 billion (nearly Rs 10 lakh crore) by 2020.
Desperate to boost housing sales that have flagged as India's economy stuttered in recent years, property developers are tying up with portals to push transactions online with special promotions.
Developer Tata Housing, part of the $100 billion (Rs 6.3 lakh crore) Tata group, in November sold homes worth more than Rs 50 crore through a partnership with Housing. Buyers could see 3D models of the units, make a token payment online and complete the remaining purchase offline.
Such websites, which charge subscription fees or a percentage of the sales price, still account for a fraction of home sales in India. For investors like News Corp, though, the Internet logic is inescapable.
"India's digital demographics are a key factor in looking at this space," said Raju Narisetti, vice president of strategy at News Corp. "More of the research, decision-making and increasingly the early part of the journey of buying a home is all happening on the Internet." ($1 = Rs 63.32)
Don't miss the stories
followIndiaVision India News & Information
and let's be smart!